Each week we will bring you the latest in television news, episode trailers, and promotional news. From what's streaming this week to the best scenes from hit series, we've got you covered.
The USA mini-series The Sinner has aired two episodes of its eight story arc. The broadcast, based on a Petra Hammesfhar novel with the same title, depicts the fallout of an extremely puzzling and inexplicable act of violence in a small community. In the first episode we're introduced to Cora Tannetti, who's played by actress Jessica Biel. Tannetti is an indifferent mother of a young child, she tries to avoid intimacy with her husband, and generally has a demeanor that telegraphs a disinterest in all things.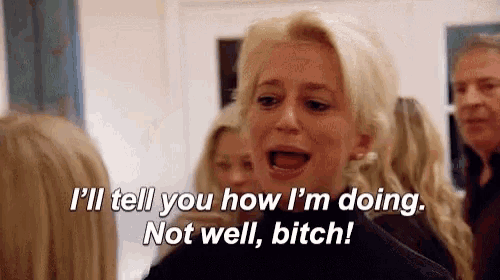 In several flashbacks in the first two episodes the audience learns little pebbles of Tannetti's past. She was raised by religious zealots and had a very sick younger sister. Cora's mother inflicted the worst kind of mental abuse on her. The mother made Cora feel responsible for her sister's illness and inability to get better. She was pretty much Mommy Dearest but worse but she had better eyebrows. One day Cora, her husband Mason, and their child went to the local beach. Cora swims far out of the sight of her family and beyond the presence of any other soul in the water. While swimming in the solitude of the waves she abruptly shoots down and dives into the abyss of the lake in an attempt to kill herself. After some time Cora resurfaces and looks solemnly ahead with a stare. Minutes later Cora is back on the beach, peeling fruit for her child, and staring at a young couple groping each other on the sand. All of a sudden the music intensifies, the blinds of Cora's eyes flicker with a stern glare of rage, and she darts across the beach. She carves in to a man's throat and continues stabbing him while the whole town stares in shock.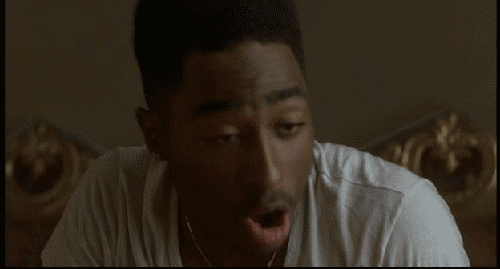 Cora is taken into custody and she admits her role in the whole ordeal. When Detective Harry Ambrose asks her why she did it, she states she has no clue. The signature plot of the show encircles Cora's direct disconnect from the reasoning behind the murder and Ambrose's inability to accept or believe her. He defiantly rejects that a young woman who has no criminal history would kill someone on whim. Honestly I'm don't see his obsession with that sentiment. Cora is clearly as unstable as Miley Cyrus' 2015 wardrobe and dance moves.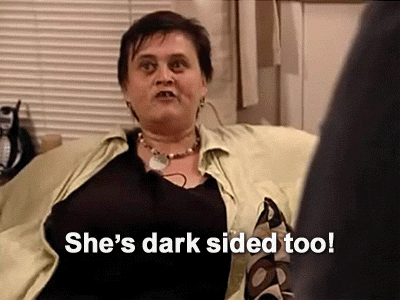 In "Part II" Cora tells Ambrose that she killed the young man, named Frankie, out of vengeance. She asserts they had a one night stand, she got pregnant, and he abandoned her. Ambrose feels a surge of relief having found a motive he can reconcile. After some digging, its proven that Cora lied about the entire ordeal. Frankie wasn't even in the country at the time of their alleged hookup. Ambrose retraces the timeline of the beach murder with Frankie's girlfriend who witnessed the attack. She said she played a song from her phone and as soon as she looked over Cora was there with a knife in hand. Ambrose goes to the jail to confront Cora. He begins to play the music from the girlfriend's phone. The temperature of the room shoots to 100 degrees on the rage and hostility scale. Cora attacks Ambrose and tells him she's going to kill him. While going over Frankie's morgue photos and jail video footage Ambrose discovers that Cora bludgeoned him with the same frequency and in the exact same places that she stabbed Frankie. He now understands that the song is her trigger and that he needs find out how this soundtrack from her past has created all of the current misery.
The Sinner airs on USA Network on Wednesday at 10PM EST.
…
News
-This news is fresh off the presses. ABC powerhouse and show runner Shonda Rhimes has secured the bag. Rhimes has inked a production deal with Netflix and will jump from ABC to Netflix along with her entire team. The monetary receipt for the ShondaLand poaching has yet to be revealed but I imagine it's quite substantial.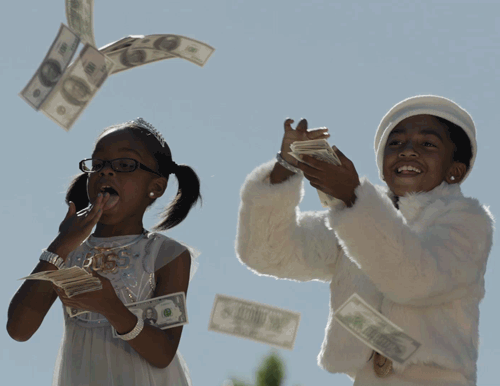 -Earlier last week another battle in this Netflix and Disney war was commenced. Disney informed Netflix that it was pulling all of its content off the streaming juggernaut's site. Disney will be starting a video streaming service via ESPN  in 2018 that will also include MLB, NHL, and MLS content. In 2019, Disney will have its own streaming service. The timing of the Shonda Rhimes swipe from the Disney corporation ABC is very interesting and extremely petty.
-The HBO hackers are at it again. No they haven't swiped the Game of Thrones finale…yet. The hackers have allegedly got their hands on new content from the resurrection of Larry David's Curb Your Enthusiasm and Issa Rae's Insecure. With all the money HBO has pouring in, you would think they would have better security than my iPhone's fingerprint ID.
-The 2017 Teen Choice Awards was Sunday night. Wonder Woman, Guardians of the Galaxy: Vol. 2, and Beauty and the Beast cleaned up in the major film categories. The CW, a network that stacks teen fueled dramas, also took home many surf boards for their various productions. This award  show has countless categories so let me recap: "Despacito" won something, Fifth Harmony was there (all four of them),  Zendaya looked great, and everybody in the arena will need to borrow $20 and  ask for a ride to the movies on Saturday.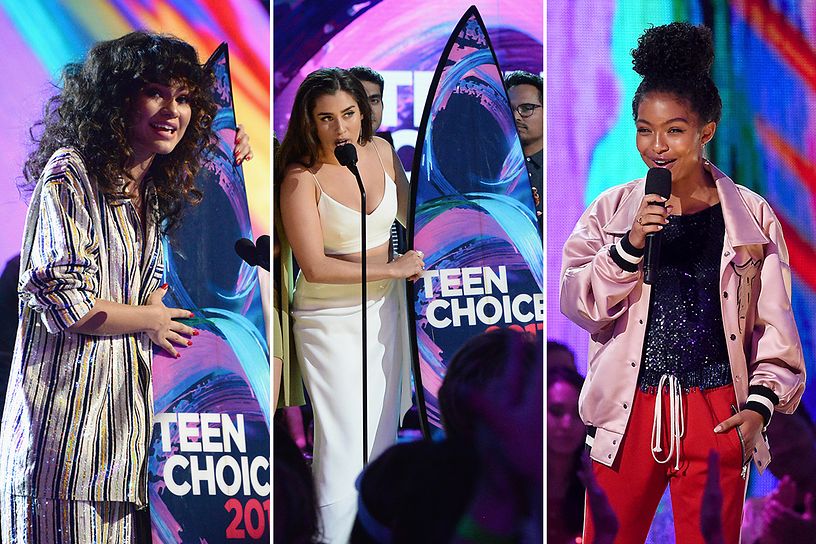 -The Carpool Karaoke spin-off has officially begun on Apple. The popular segment on James Corden's The Late Late Show will now be a weekly series including Corden or some famous celebs. The confirmed guest list includes: John Legend and Alicia Keys, Miley Cyrus and family, and Billy Eichner and Metallica.
-In last week's episode of Game of Thrones actresses Maisie Williams and Gwendoline Christie sat down with Entertainment Weekly to go over their amazing sparring sequence. Christie spoke on the connection her character has with Arya and the duo also touched on the intricacies of learning to fight one another :
"Arya and Brienne are both very intrigued by each other and it's nice of them to meet again in a much safer and happier circumstance. "And working with Gwen was great fun. She's been fighting people around the same height as her, and I've been used to fighting people who were close to my height, so we both had a lot to get used to."
Listen to their entire convo here:
…
Shock and Jaw Dropping Moment of the Week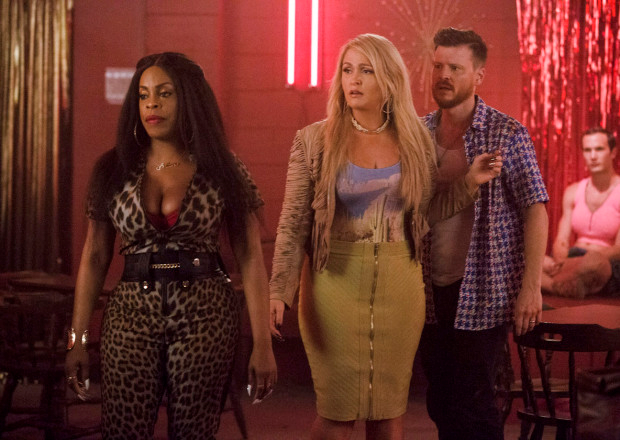 The finale of TNT's new drama Claws was this week. The Rashida Jones production and Niecy Nash led show has received great reviews during its first run and kept the intense action coming all season long. In the finale chaos ensued as the tensions between Roller Husser and the Russians went from a simmer to a full boil. The culprits behind Roller's attempted murder, Roller's embezzlement, and Jen's infidelity all came out in this episode. The finale was full of kidnappings, the shocking murder of Uncle Daddy's wife, and more. The most plot jolting moment came in the final seconds when it was revealed that Desna's new doctor boyfriend is actually a drug kingpin!
…
Promo of the Week
(Ray Donovan airs on Showtime weekly on Sundays at 9Pm/ET)
…
What You Should Be Watching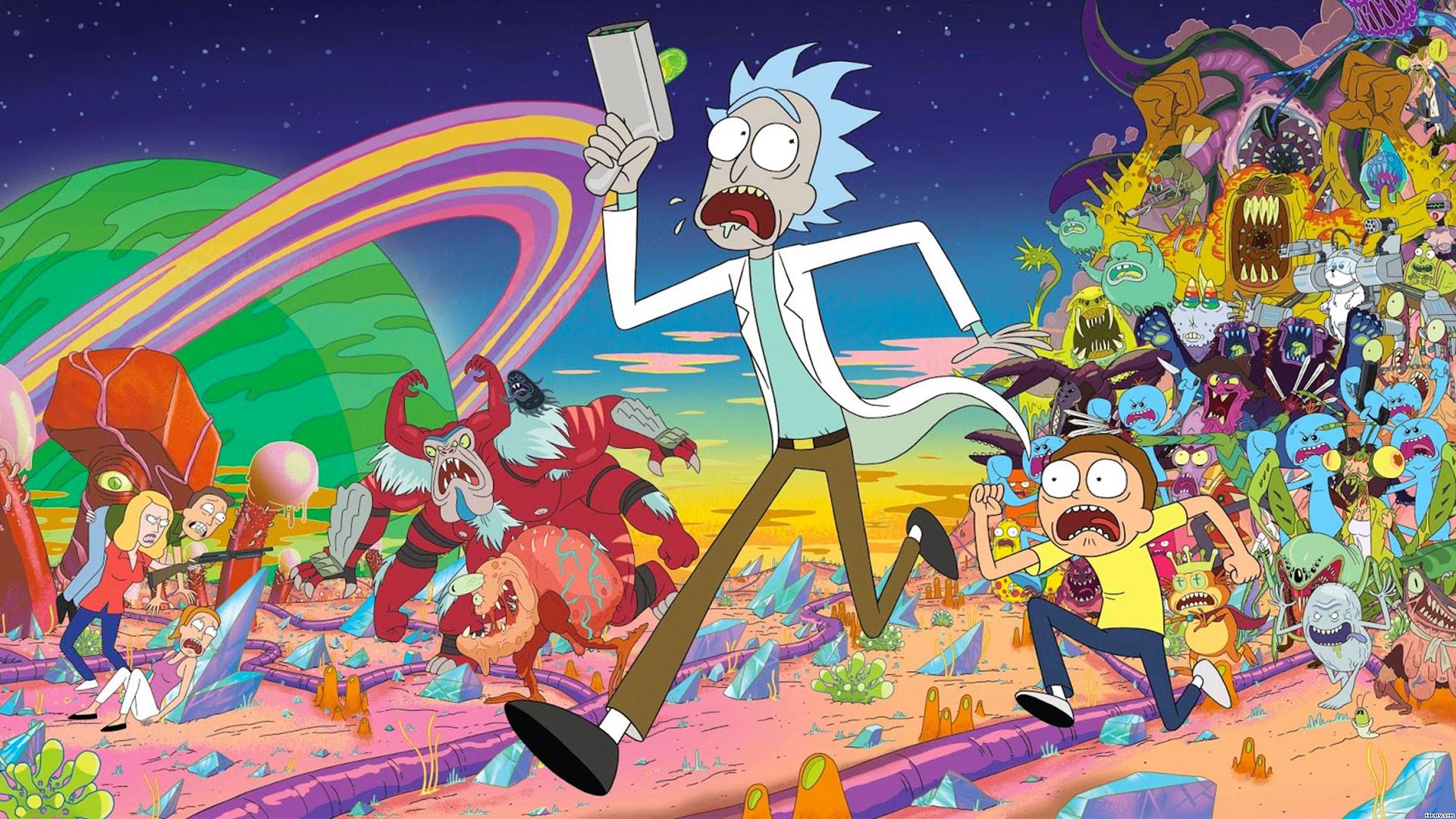 Its time to give Adult Swim some shine. Cartoon Network's evening broadcast Rick & Morty is in the beginning of its third season. The animated series, following crazed scientist Rick Sanchez and his various family adventures, is edgy, intelligent, and hilarious. The characters a voiced by Justin Roiland, Chris Parnell, Sarah Chalke, and Spencer Grammer. The science-fiction sitcom has received tons of critical acclaim and has featured many A-list guest stars in its three seasons. The show is wildly creative and has the most in-your-face brand of comedy you'll see on television.
…
Tweets of the Week
My reaction when I realized that this is the last #TURNamc episode ever… pic.twitter.com/1iSLXDJEsA

— Washington's Spies (@TURNFans) August 13, 2017
Our unbiased review of the #OrphanBlack finale. #FarewellOrphanBlack pic.twitter.com/xNC1BwuytN

— Orphan Black (@OrphanBlack) August 13, 2017
Watching Issa interact with guys on #InsecreHBO pic.twitter.com/i23f8GvsgJ

— Zoey (@TheZoeTiffany) August 14, 2017
So Tasha didn't want Ghost to leave the drug game and go legit but now she out here falling in love with lawyers? #PowerTv #PowerStarz pic.twitter.com/9lbMowfYfX

— Karvens Glirolle (@mr_wavegod) August 13, 2017
Me for 99% of Part 14 of #TwinPeaks pic.twitter.com/o2eFKP8o4f

— Romil Ilagan (@Raphael2054) August 14, 2017
---
You can follow Candis McLean on Twitter (@CandisRMcLean) and e-mail her at [email protected]. Follow Philly Influencer on Twitter (@PHL_Influencer), Facebook and Instagram.