Each week we will bring you the latest in television news, episode trailers, and promotional news. From what's streaming this week to the best scenes from hit series, we've got you covered.
Returning This Week
Majority of the Fall TV schedule will be restored over the next few days. It's time to schedule your DVR and get ready for the return of your favorite shows. Here's the current schedule for some of the most anticipated shows and news surrounding the broadcasts:
Mon
Tue
Wed
Thu
Fri

25

· The Big Bang Theory (8PM CBS)

· The Voice (8:30PM NBC)

· Young Sheldon (8:30PM CBC)

· The Brave (10PM NBC)

· Scorpion (10PM CBS)

· The Good Doctor (10PM ABC)

26

· NCIS (8PM CBS)

· Lethal Weapon (9PM FOX)

· Bull (9PM CBS)

· The Mick (9PM FOX)

· This Is Us (9PM NBC)

· Brooklyn Nine-Nine (9:30PM FOX)

· NCIS New Orleans (10PM CBS)

· Law & Order Crime: The Menedez Murders (10PM NBC)

27

· The Blacklist (8PM NBC)

· The Goldbergs (8PM ABC)

· Empire (8PM FOX)

· Speechless (8:30PM ABC)

· Law & Order SVU( 9PM NBC)

· Star (9PM FOX)

· Modern Family (9PM ABC)

· Seal Team (9PM CBS)

· American Housewife (9:30PM ABC)

· Chicago P.D. (10PM NBC)

· Designated Survivor (10PM ABC)

· Criminal Minds (10PM CBS)

28

· Grey's Anatomy (8PM ABC)

· Superstore (8PM NBC)

· (Will & Grace (9PM NBC)

· Great News (9:30PM NBC)

· How To Get Away With Murder (10PM ABC)

· Chicago Fire (10PM NBC)

29

· McGyver (8PM CBS)

· Hell's Kitchen (8PM FOX)

· Marvel's Inhumans (9PM ABC)

· The Exorcist (9PM FOX)

· Hawaii Five-O (9PM CBS)

· Blue Bloods (10PM CBS)
…
News
-AMC is developing a series based off writer Wesley Lowery's best-selling book "The Can't Kill Us All." The social injustice themed series will be written by LaToya Morgan (Into the Badlands).
-FOX is also developing a book series. It's new production will be based off the text "Our Kind of People: Inside America's Black Upper Class." The nonfiction work will be transformed into a series depicting well-off  generations of a black Chicago family will a simmering dark secret.
-ABC series Once Upon A Time returns to the television screens next Friday night. Last week it was announced that Rebecca Mader will be returning for the seventh and final season. The actress will reprise her role as Zelena the former Wicked Witch.
-The History Channel will be producing a six-episode drama based on the scandalous Bill Clinton presidency. The show will be based off  the novel "The Breach: Inside the Impeachment and Trial of William Jefferson Clinton" by Peter Baker. Ryan Murphy's FX  American Crime series will also highlight the Monica Lewinsky scandal in its new upcoming season.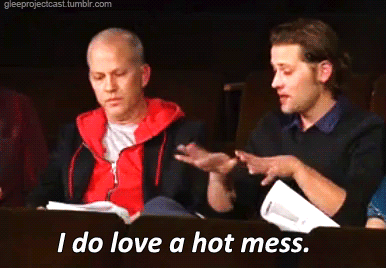 -It will be a TV reunion on CBS when Tia Mowry and her Sister, Sister father Tim Reid will join forces on a new series  titled Me, Myself, & I. The show will also star 90's star Jaleel White. The show will be a time jumping comedy about the life of a man who happens to be the Governor of California.
-Action film 'True Lies' will be getting a TV reloading. Successful and visionary director James Cameron will be bringing the production to FOX. The Cameron's 1994 starred Arnold Schwarzenegger and Jamie Lee Curtis. Arrow executive producer Marc Guggenheim will be writing the script. This will be the third Cameron film to be repackaged for television. If we're being honest, all of the previous attempts sucked.
–Def Comedy Jam 25 released its trailer last week. Take a sneak peek at the star-studded comedy lineup for the anniversary special:
-Sabrina The Teenage Witch will be getting a CW makeover and coming back to television. The show will be transformed into a dark teen drama similar to Riverdale. The show will do away with the perky comedic flare that existed in both the animated series and Melissa Joan Hart's scripted series. If they cast an actual young person instead of a 30 year old, it will already be a victory.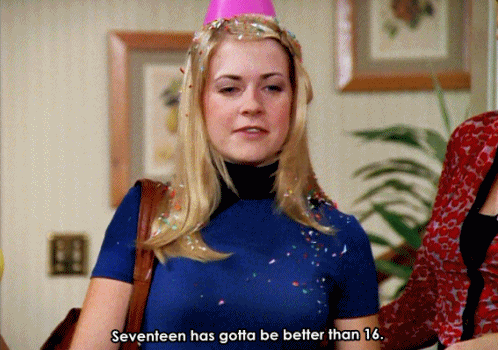 (17 where?!?)
-'Wonder Woman's' Gal Gadot will be hosting SNL in its upcoming season. The October 7th episode will also have musical guest Sam Smith. Ryan Gosling will be hosting the season opener this Saturday night with musical guest Jay Z.
…
Promo of the Week
(Star Trek Discovery airs on Sundays at 8:30PM EST on CBS) 
…
Tweets of the Week
The other lesson of AHS: CULT is that is that if your house is too big, you are too far from your children when the clowns show up.

— emily nussbaum (@emilynussbaum) September 24, 2017
#BachelorInParadise got the jokes ?? pic.twitter.com/BldczfvE1z

— Olivia ?✨ (@OxBruja) September 16, 2017
Just watched the last episode of #theSinner #TheSinnerFinale. Whoa. Well done @JessicaBiel. Didn't see it coming. pic.twitter.com/mrgKvg44eh

— Amanda Diamond (@adiamond_23) September 23, 2017
tell cersei. i want her to know it was me. #Victoria #GameOfThrones pic.twitter.com/GjTwnTlmWv

— Deb (@aliciavikandart) September 24, 2017
94% of black Woman during last year's presidential elections #StarTrekDiscovery #OnFleet pic.twitter.com/ylsahFLtSf

— VzA (@ValerieComplex) September 25, 2017
…
---
You can follow Candis McLean on Twitter (@CandisRMcLean) and e-mail her at [email protected]. Follow Philly Influencer on Twitter (@PHL_Influencer), Facebook and Instagram.