Philadelphia is a major spanning city. It's always brimming with exiting new activities and things to do each week. Sometimes answering the simple question of where to eat or get a quick drink can be overwhelming, especially on New Year's Eve. This week Philly Influencer highlights the best places to ring in 2018.
Click here for a list of Snow Day Drink Specials!
Featured Bars and Lounges
…
New Year's Eve Events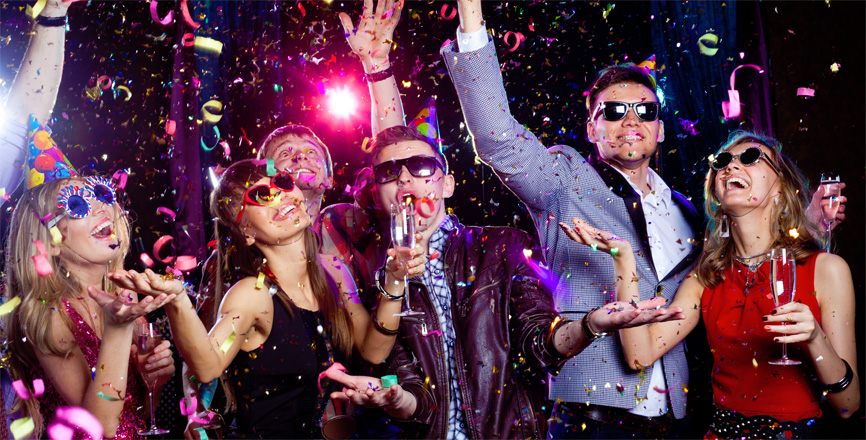 Gran Caffè L'Aquila: Gran Caffè L'Aquila will be having  a New Years Roma selective menu all week and through NYE 2017. Wines from Rome will be featured at this Rittenhouse treasure.
Ocean Prime: Ocean Prime's New Year's menu includes many tasty options. The seafood and steak centered restaurant will have New Zealand Blue Nose Bass, Lobster Mac, a New Year's Kiss vodka based cocktail, and more.
Urban Farmer: The Ben Franklin Parkway adjacent restaurant Urban Farmer will have a tremendous a la carte New Year's Eve menu from 5PM-11PM. The selections include Veal sweetbreads, Nantucket Bay Scallops, roasted Pheasant, and more. The establishment will also have a savory brunch from 6:30AM-3PM on New Year's Day.
Square 1682: Square 1682 will be bringing Las Vegas to Philadelphia this Sunday. The restaurant and bar will have champagne flowing as soon as you walk in. There's a $65 fixed menu that includes steak, mushroom gnocchi, beet salad, calm bake, red snapper, and more. You'll be able to sample a diverse list of bubbly and dance. The dinner menu will be available from 5:30PM-11PM
Assembly Rooftop: Assembly Rooftop will have no cover from 4PM-2AM on New Year's Eve. The trendy lounge offers up great views of the city, great music, and a vibrant party atmosphere each night. assembly will also have plenty small bites and dinner options before the clock strikes midnight.
Countdown at Sky: Speaking of views, SkyLodge sits 676 feet high in the heart of Center City. You don't want to miss the panoramic views of the city this establishment has. This NYE there will be a kids friendly party from 5PM-7PM. At 9PM the adult blowout will commence with a DJs, epic views of fireworks, and plenty of drinks to go around.
Twisted Tail Masquerade Party: The Twisted Tail will have live music, a burlesque show, and more starting at 9PM. The location will be prime for glimpses of the Delaware Waterfront fireworks. The restaurant also offers up two menu options for a perfect NYE meal. Starting at 6PM you'll be able to choose from spicy tuna pizza, butterfly ceviche, salmon almondine, and more.
City Tap House Parties: Both City Tap House locations (Logan) and (University City) will be hosting New Year's Eve parties this Sunday night. There will be an open bar from 9PM-1AM, DJs spinning top music, prizes and giveaways, a light buffets, and a champagne toast at midnight. There are VIP options as well.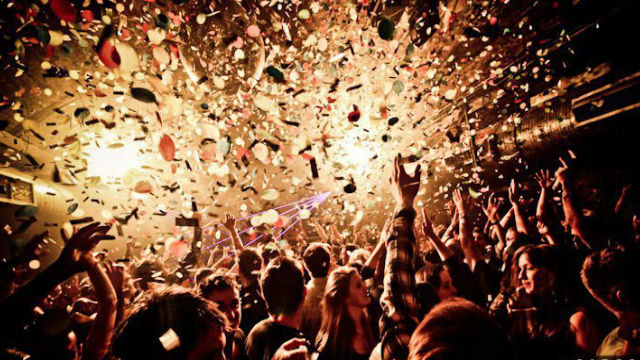 The Glitter Gala: The Hyatt at the Bellvue will be hosting a New Year's Eve party this Sunday night. There will be a five-hour premium open bar, a massive buffet, multiple DJs, dancing, cocktails, and more. General admission starts at $119.
JJ Bootleggers: JJ Bootleggers will be ringing in 2018 with a premium buffet, fireworks on the water, complimentary hats and noisemakers, balloons, and Miller Lite and Leinenkugel specials all night.
Seaport Museum: Independence Seaport Museum will have their balconies full of dancing partygoers, cocktails, and DJs. This unique party on the waterfront offers great views of the official Philadelphia fireworks and great drink specials all night.
The Piazza at Schmidt's Commons: The Pizza at Schmidt's Commons hosts plenty of events each week. It should be no surprise the outdoor gathering spot will be throwing a NYE party this Sunday. The open-air space's event begins at 9PM and will feature live music, dancing, drinks, and more.
Monarch: Monarch is one of the go-to nightlife destinations for plenty of people in the city. This Sunday night come out to hear the best Top 40 music tearing up the charts, take part in a midnight champagne toast, and dance the night away.
NOTO: NOTO Philadelphia is a thrilling a mega-club and concert venue. The entertainment venue's NYE party will feature music by Mel DeBarge, drink specials, VIP options, and more. This spanning venue is one of the can't miss options on the list.
Bru: Bru Craft and Wurst will have a 5-hour premium open bar this New Year's Eve. The German beer hall will also have live DJ performances, an energetic countdown, and plenty of cocktail specials. For a low-key option in the mix of a buzzing dowtown, this a prime option.
New Year's Eve Bar Crawl: Sometimes staying in the same place is so 2017. Why not hit up a Philadelphia New Year's Eve bar crawl this Sunday night. Starting at 5PM, you'll get access to no cover charge and drink specials at each location.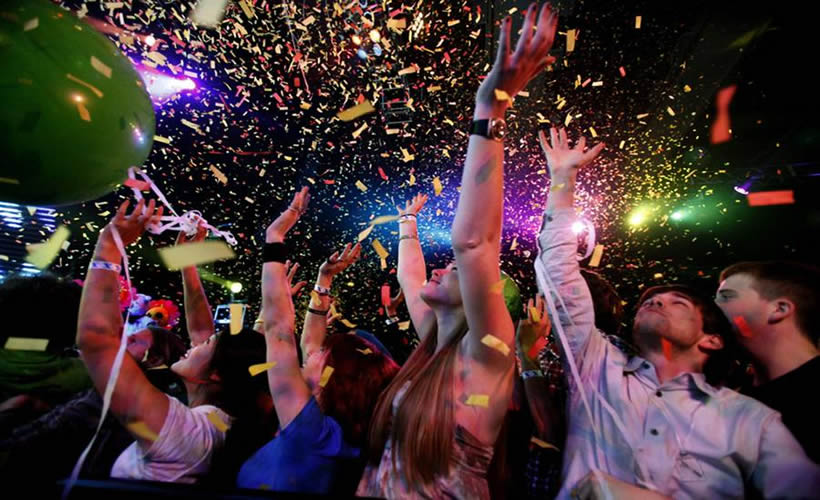 Recess: Recess Lounge has a General Admission option starting a $60 and several VIP choices for this Sunday night. There will be a premium open bar from 9PM-2AM, high-definition screens all around, and a DJ blasting the latest hits.
Rumor: Rumor is one of Philadelphia's prime downtown party destinations. The establishment's New Year's Eve party will feature open bar, amazing music pounding through the phenomenal sound system, NYE themed cocktails, and more.
Crystal Tea Room: The Crystal Tea room is one of the premier event locations in the city. They will be hosting a 12 Midnight New Year's Eve Celebration. The event will include a premium 6 hour open bar, live music, DJs, and prizes. Tickets start at $129.
Lucky Strike: Resolution 2018 is the name of Lucky Strike's NYE banger. The bowling and entertainment establishment will have a champagne toast at midnight, party favors, a three-hour open bar, and multiple DJs.
Zee Bar: General admission for Zee Bar's New Year's Eve Party is only $30. The bar's giant projection screen with have live coverage of the ball dropping in New York City. There will be drink specials all night and bottle service options.
Vang0: Vango Lounge & Skybar will be hosting a heated outdoor rooftop party. The two-floor party will have two live DJs and small bites. There's a $60 package option that includes six prepaid drinks. Come dressed to impress.
Aura: Speaking of dress to impress, Aura will be hosting a New Beginnings NYE Gala this Sunday night. There will be a champagne toast at midnight, $100 bottles of Ciroc and Belaire, open bar options, live DJs, party favors, and more. Doors open at 9PM.
---
You can follow Candis McLean on Twitter (@CandisRMcLean) and e-mail her at [email protected]. Follow Philly Influencer on Twitter (@PHL_Influencer), Facebook and Instagram.