Each week is full of big plays, thunderous tackles, and breakaway runs. For most fans, the best outlet for processing everything from a dropped TD to an amazing score is to type away to the edge of character limits. Here are the best reactions to the NFL's Week 2 action.
Ravens vs. Bengals
AJ Green has 3 TDs in one half tonight, giving him 4 on the season so far

Julio Jones had a total of 3 TDs in 2017 pic.twitter.com/Qx3yY7RvQG

— LeOusmane DeMessi (@ChrisCreacy) September 14, 2018
…
Eagles vs. Buccaneers
Jalen Mills when he gets hit with the double move pic.twitter.com/qL6QoEtF2B

— PJay Ajayi (@PJbleedsgreen) September 17, 2018
…
Vikings vs. Packers
Cut Clay Mathews pic.twitter.com/FvC5xf4Or7

— Zach Mahlberg (@zachmahlberg23) September 16, 2018
…
Browns vs. Saints 
@barstooltweetss Andddd THIS is how you execute! pic.twitter.com/djCpvrZKZR

— Tony C (@ajcasanova) September 16, 2018
…
Dolphins vs. Jets
Dolphins: 20
Jets: 0

??????????????????????????????????????????????????

— Pride of Detroit (@PrideOfDetroit) September 16, 2018
…
Chargers vs. Bills
THEY SAID THIS WAS VONTE DAVIS AT HALFTIME LMFAOOOOOOOOOOO pic.twitter.com/b8lsyFosr2

— read my bio (@nojuicerobel) September 17, 2018
…
Panthers vs. Falcons
FALCONS GOT A TD?!?!? IN THE REDZONE ITS CHRISTMAS pic.twitter.com/s4UIkcs7D8

— steven harris (@dream_chaser126) September 16, 2018
…
Chiefs vs. Steelers
BREAKING: Patrick Mahomes fantasy owners clinch playoff berth

— NFL Memes (@NFL_Memes) September 16, 2018
…
Colts vs. Redskins
Redskins fans: ALEX SMITH GO DOWN FIELD

Alex Smith: pic.twitter.com/MTXAuYf2Fb

— Just A Guylo-Ren (@CWellion) September 16, 2018
…
Texans vs. Titans
I always knew our rise to the top would ultimately include beating the Blaine Gabbert led Tennessee Titans.

— Wiggle Man (@Wiggle_Man) September 17, 2018
…
Lions vs. 49ers
Little nervous about Jimmy. While I trust he will learn to make better reads and get the ball out faster, some guys never learn. That pic he threw at the end that was overturned from a flag on the opposite end of the field? That's an EASY read no pro should miss #49ers #NFL

— SanFranSports (@SanFransSports) September 17, 2018
…
Cardinals vs. Rams
You will never win with Sam Bradford. Ever.

— Johnny (@JohnnysFootball) September 9, 2018
…
Raiders vs. Broncos
I've been a hard core silver and black die hard since Bo Jackson. Year after year I stuck w/ the BS of Al Davis for years and years. But now it's over. I am leaving the @Raiders too. That team is cursed for life! And I they will never get anywhere especially w/ Gruden. #LARams

— ?????????? (@joshmichael83) September 17, 2018
…
Patriots vs. Jaguars
and now: jalen ramsey's post game interview pic.twitter.com/pfy8VI3M4o

— Mina Kimes (@minakimes) September 16, 2018
…
Giants vs. Cowboys
this is how the Giants offensive line blocks for Eli Manning pic.twitter.com/U8f0hbyGlr

— Connor (@McCartyConnor) September 17, 2018
…
Seahawks vs. Bears 
Jon Gruden watching Khalil Mack like… pic.twitter.com/SMnqYKFctq

— NFL Memes (@NFL_Memes) September 18, 2018
…
The Meltdown of the Week/font>
The Sunday night showdown between the Dallas Cowboys and the New York Giants created lots of sparks and rivarly hard hitting. This New York Giants fan did not take the loss to the divisonal foe well. Watch below:
ELI MANNING YOU ARE A BUM!

NONE OF THE COMMENTATORS HAVE THE BALLS TO SPEAK THE TRUTH!

ELI HAS ODELL AND CANNOT THROW HIM A CATCHABLE BALL!

SOMEONE HAS TO BE THE ONE TO SAY IT, ELI MANNING IS WASHED!#NYGvsDAL #HANGUPTHECLEATS pic.twitter.com/hsBFYnM4xJ

— Stu Feiner (@StuSource) September 17, 2018
"They're gonna go  3 and 13 this year!"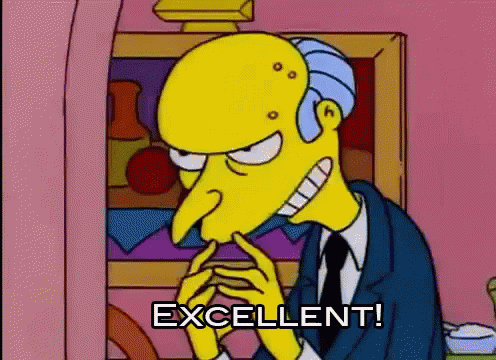 ---
You can follow Candis McLean on Twitter (@CandisRMcLean) and e-mail her at [email protected]. 
Follow Philly Influencer on Twitter (@PHL_Influencer),Facebook and Instagram