Featured Bars and Lounges
…
The Spotlight of the Week: Red Owl Tavern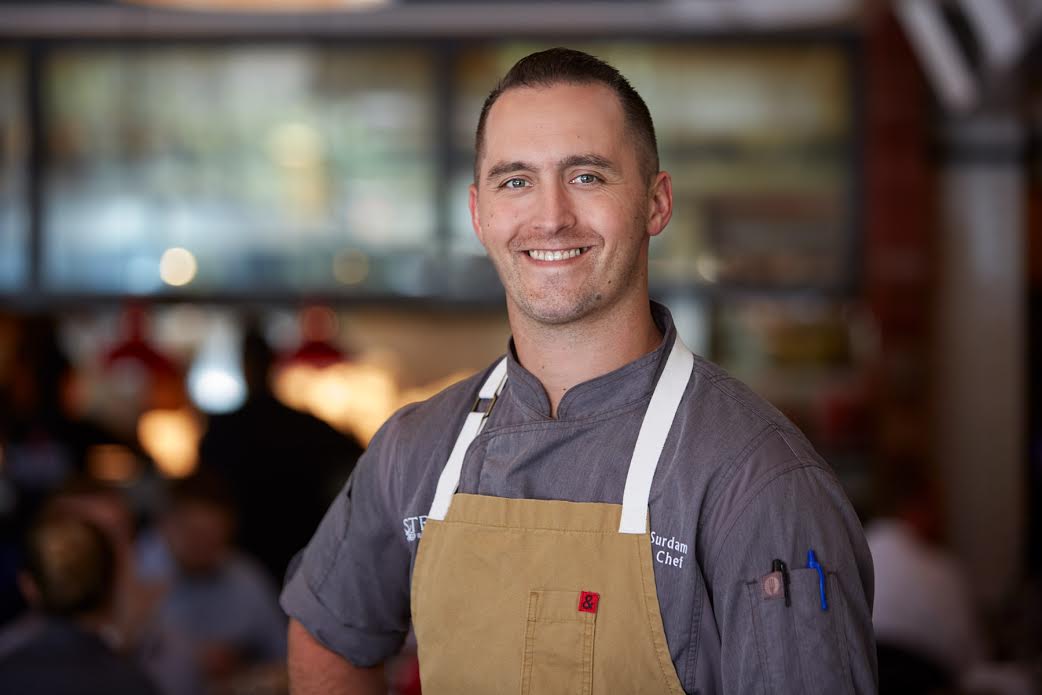 Red Owl Tavern's new Executive Chef Robert "Bobby" Surdam has cooked up something wonderful and succulent for the Chestnut Street eatery's menu.  Previously of Square 1682, Chef Bobby has collaborated with his staff to create a menu of heightened comfort food that perfectly blends a big city palate with a Southern flare.  If you're stopping by the Old City restaurant for dinner, there are several options to consider. From La Colombe Espresso Cured Duck Breast,  Beef Chick Benedict, Housemade Fettuccine, Roasted Half Chicken, Berkshire Pork Chop or Cauliflower Au Poivre, there's something for everyone. There's also a new cocktail, brunch, and dessert menus at this rustic-chic gem.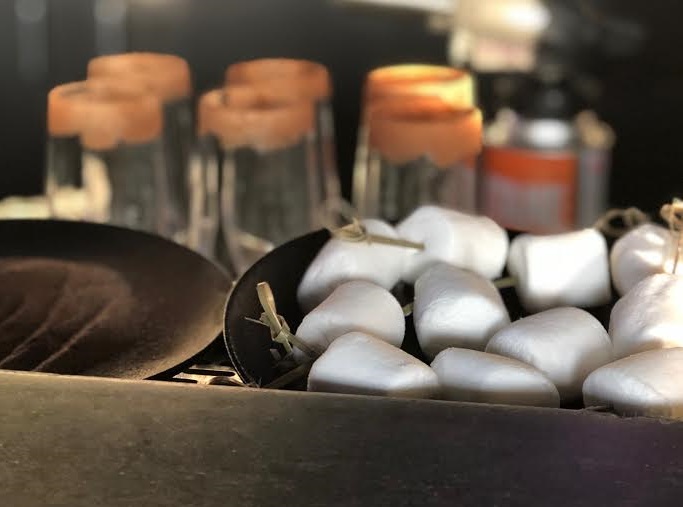 Stop by for Mussel Mondays this fall. You can choose from three different styles of mussels: Coconut Red Thai Curry, Classic White Wine, or Smoked Tomato Broth, paired with a St. Benjamin's Red Owl Pale Ale, brewed exclusively for the restaurant, for just $14.
…
Featured Restaurants and Bars
Philadelphia is a major spanning city. It's always brimming with exciting new activities and things to do each week. Sometimes answering the simple question of where to eat or get a quick drink can be overwhelming. Each week Philly Influencer will highlight some new places and local favorites to add to your list.
Oloroso: Orloso is Chef Townsend Wentz's fantastic Spanish tapas bar & restaurant.  The Center City establishment features wood-fired cooking and a sherry bar. Recently the Spanish eatery launched a brand new brunch and lunch menu including Tapas and Raciónes. Stop by to try a variety of $10 tapas selections including 10 sections including Oloroso favorites such as Marinated Tuna, Roasted Beets, Chorizo in Sherry, and more. Large shareable plates feature Sea Bass, Grilled New York Strip, Wood Oven Organic Chicken, and many other savory dishes.
Abyssinia: If you want delicious Ethiopian fare and drinks from a full bar then Abyssinia is the place for you.  The menu has vegetarian, vegan, and plenty of other options. Come try any of their combination platters, sautéed and simmered beef and chicken dishes, and tasty sandwiches.
Wm. Mulherin's Sons: This former 1900's whiskey distillery turned restaurant has amazing decor and a fantastic menu. The restaurant has ample small plate options including stuffed dates, octopus, and ribs. Try their Spicy Jawn pizza which includes pepperoni, hot coppa, caciocavallo, sharp provolone, long hots,  and tomato.
Stargazy: Stargazy is an amazing British restaurant offering up a slice of London to the City of Brotherly Love. The menu includes beef pies, sausage rolls, sticky toffee pudding, Cornish pasty, and more. The Passyunk Avenue eatery also has plenty of beverages to choose from.
…
Weekly Events
Each week, Philly Influencer picks the best parties, events, and social gatherings the area has to offer.
Taste of Port Richmond: Taste of Port Richmond is today. Several restaurants and cafes in the vicinity will be serving up some tremendous samples. There will be live entertainment, local artisans, and more at this community event.
Supper Sessions on the Ave: Supper Sessions on the Ave is this Thursday. There will be live music, cocktails, food from plenty of local restaurants, and plenty of games.
Chinatown Yè Shì Night Market: The Chinatown Yè Shì Night Market is this Thursday night. There will be tons of food, cooking demonstrations, traditional fare, dances, live music, and so much more at this amazing annual event.
Cherry Street Pier: The Cherry Street Pier opens its doors this Friday with an amazing and welcoming party. Come to this renovated waterfront pier to see how it's been transformed to one of the premier entertainment hubs in the area. There will be food, art, live music, entertainment, drinks, games, and more.
Philly Cheesesteak & Food Festival: Philly Cheesesteak & Food Festival is this Saturday. Come out to the 2300 Arena this weekend for cheesesteak samples, drinks, and to get in on all the fun. There will be plenty of vendors from the area's best cheesesteak makers.
Bloktoberfest: Bloktoberfest is taking over South Street this Saturday. This annual event has several beers on tap for you to choose from. This rain or shine event will have some of the best brews in the business, entertainment, local deals at neighboring shops, and more.
Kennett Brewfest: Kennett Brewfest is another beer festival coming to the region this Saturday. Over 100 breweries will have their best beer available for you to sample from. If you're in the Kennet Square area, don't miss your chance to sip the day away.
Pickledelphia Pickle Festival: Pickledelphia Pickle Festival is this Sunday at The Schmidt's Commons. There will be pickle inspired food, drinks, an eating contest, games, live entertainment, and more.
---
You can follow Candis McLean on Twitter (@CandisRMcLean) and e-mail her at [email protected].
Follow Philly Influencer on Twitter (@PHL_Influencer),Facebook and Instagram.