Featured Bars and Lounges
…
The Spotlight of the Week: Royal Boucherie Brings Back the Two Martini Lunch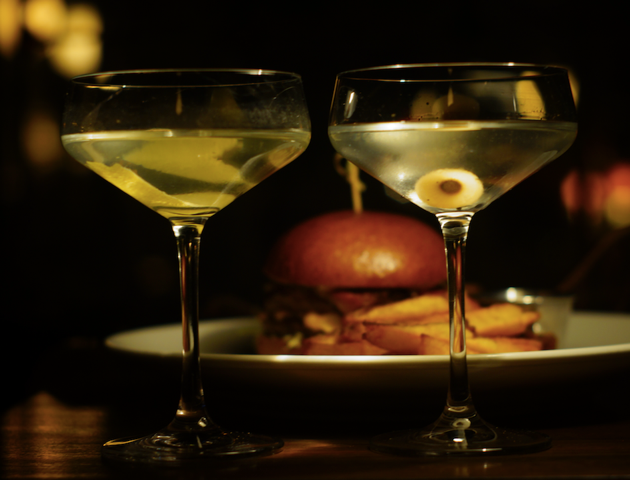 Royal Boucherie is an American brasserie helmed by celebrated chef Nicholas Elmi (Laurel, ITV). Guests enjoying a lunch entrée may opt for a martini for just $2. Yes. You read that correctly. TWO DOLLARS!
Your martini options include:
Classic Martini– Tanqueray Gin or Tito's Vodka
French Martini– Tito's, Lillet, orange bitters
Gibson– Plymouth Gin or Tito's, vermouth, house-brined onions
Cosmopolitan– Boardroom Cranberry Vodka, trip sec, lime
The lunch menu at Royal Boucherie ranges from rich and hearty Duck Cassoulet with pork belly, Toulouse sausage and white beans to truffle-butter Garganelli with Lobster and topped with breadcrumbs. Of course, there's lighter fare too, such as Blue Crab Louis, Salad Lyonnaise and a super fluffy and light Quiche with kale, Gruyere, herbs, and bacon. The Boucherie Burger is fast becoming an Old City living legend with a double patty, bacon, American cheese, truffle mayo, half-sour pickles, and crunchy pork-fat fries. Click here for the full menu.  Royal Boucherie serves lunch from 11 A.M. – 3 P.M. Monday-Friday.
…
This Week in Cocktails: Art in the Old Age Debuts Cacao Whiskey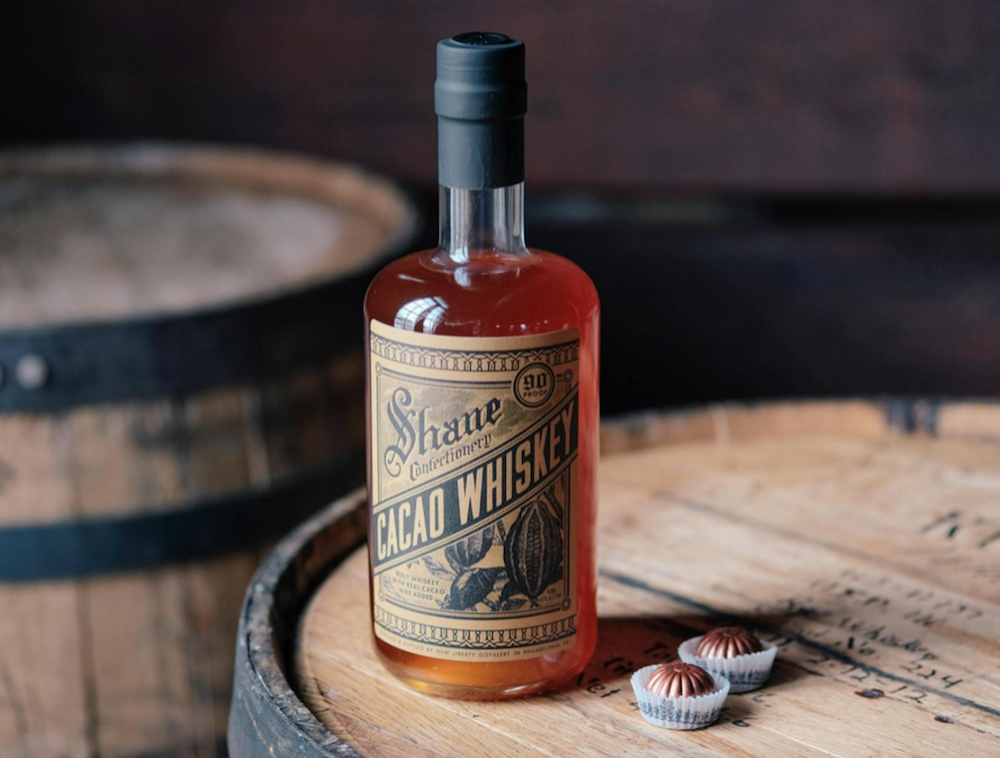 Art in the Age, Old City's one-of-a-kind tasting room, home bar supply and bottle shop, is pleased to announce its newest spirit release, Shane Confectionery Cacao Whiskey. This small-batch malt whiskey is a creation of  Shane Confectionery, the longest running confectionery business in the United States. New Liberty's pot-distilled malted barley whiskey is blended with cacao nibs, resulting in a truly unique spirit.
Guests who stop by Art in the Age can also enjoy the limited-release whiskey in the Confectionery Cocoa Cocktail ($13), a decadent spiked hot chocolate, courtesy of Art in the Age Mixologist Lee Noble. The Confectionery Cocoa cocktail combines Shane Confectionery Cacao Whiskey with Thomas Jefferson's Drinking Chocolate, cinnamon bitters and natural vanilla extract for the perfect spiked hot chocolate this winter.
…
Featured Restaurants and Bars: Christmas Edition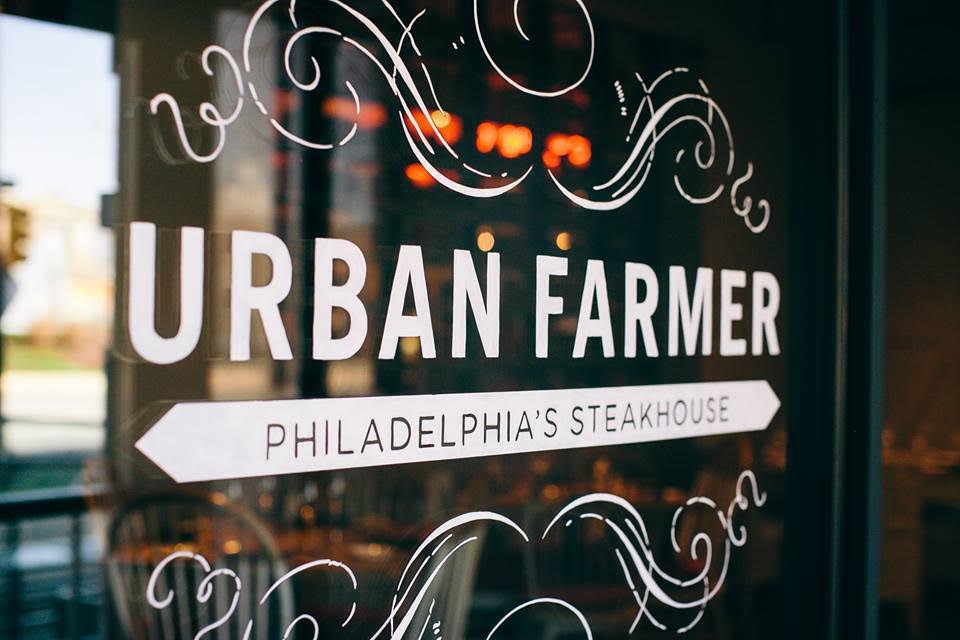 Some people love to spend the holidays cooking and baking. Others prefer dinner out in which top chefs and cooks can do the hard work for them. Here is a list of several restaurants in this major city, where your loved ones and you can grab a great meal this Christmas:
Bank & Bourbon: Stop by Bank & Bourbon on Monday, December 24th or Tuesday, December 25th for a three-course prix fixe menu featuring warm seasonal dishes like Roasted Root Vegetables and classic traditions like Country Ham. Finish the feast with Pastry Chef Amanda Kaewvichien's homemade treats such as the Egg Nog Apple Cranberry Tart. Christmas Eve and Christmas menus are available for $65 per person (plus an optional $35 beverage pairing). Seating times are available from 5:00 to 11:00 P.M., and you can make your reservation by emailing  [email protected] or visiting OpenTable.
For the full Christmas menu, click here.
CO-OP: The Study hotel's bustling restaurant and lounge located on the corner of 33rd and Chestnut Sts., will be open from 3-9 P.M. on Christmas Day for those who aren't interested in a prix-fixe menu or would prefer a nice juicy burger instead of a traditional Christmas dinner. Guests can enjoy Cauliflower Dukkah ($16), Crab Fiorelli ($23), Grass Fed Beef Burger ($16), Seared Sea Scallops ($28), Steak Frites ($28), and more, as well as a selection of salads, snacks and sides. Dinner can be paired with one of CO-OP's craft cocktails or a glass of wine or pint of locally-made draft beer.
Red Owl Tavern: Bustling restaurant and bar, Red Owl Tavern,  across the street from Independence Mall in Old City, is celebrating Christmas with their 3rd annual Chinatown Pop-up dinner inspired by A Christmas Story on Christmas Eve and Christmas Day from 5-8 P.M. In the movie, Ralphie and his family go to a Chinese restaurant for dinner on Christmas after a mishap with their home-cooked meal. Executive Chef Robert Surdam's über-popular Chinese-American à la carte menu will boast favorites such as the Shrimp Dumplings ($13), Duck Confit Steam Buns ($14), General Tso's Chicken ($21) and Whole Peking Duck ($48). Guests can enjoy their meal and then take a photo with the famous leg lamp. Reservations are encouraged.
Square 1682: Rittenhouse's dynamic restaurant and bar adjacent to Hotel Palomar, is celebrating the holiday with a three-course prix-fixe menu from Executive Chef Mack Horebe available on Christmas Day from 2:30-7:45 P.M. for $60. Guests can choose from a selection of starters including Pumpkin Soup, Gnocchi and Meatballs, Charred Heirloom Carrots, or Brussel Sprouts. For the main course, Chef Mack is serving up Red Curry and Roots, Roasted Duck Breast, Honey Glazed Country Ham and Salmon. The dinner will conclude with either a Blood Orange Cheesecake or Dutch Apple Pie. Guests will also have the option of ordering from a limited à la carte menu in addition to the prix-fixe dinner.
Urban Farmer: Philadelphia's modern American 'chic' steakhouse, is celebrating Christmas with deluxe à la carte features available from 4-9 pm on Christmas Eve and Christmas Day. In addition to the regular dinner menu, Urban Farmer will offer festive dishes from Executive Chef Seth Pettit, including Harissa-charred Octopus ($21), Mushroom & Herb-crusted Brandt Prime Rib ($56), Merus Cut Alaskan King Crab Legs ($46), Chocolate Cherry Baked Alaska ($12), and more. Urban Farmer will also offer brunch on Christmas Eve and Christmas Day from 6
…
Weekly Events
Each week, Philly Influencer picks the best parties, events, and social gatherings the area has to offer.
Drink Philly's Holiday Cocktail Classic: This Wednesday, December 19th, is Drink Philly's Holiday Cocktail Classic. The party runs from 7-10 P.M. There will be plenty of cocktail samples, live entertainment, and much more.
Ugly Sweater Night: Bar 57 is a lofty lounge atop of Center City's One Observation Deck. This Wednesday, they will be having an Ugly Sweater Night. There will be a live band, panoramic views of the city, cocktails, and more.
Christmas Village Happy Hour: This Wednesday, Christmas Village in LOVE Park will be hosting a Ho Ho Ho Happy Hour. There will be deals including $2 off bratwursts, $2 off all draft beers, and $6 mulled wines with $3 refills.
21st Annual Reindeer Romp: This Thursday night from 6:30 P.M. through 2 A.M., stop by several participating Fairmount bars for the 21st Annual Reindeer Romp. There will be drink and food specials all night at this holiday-themed crawl. Enjoy the night of cocktails, fun, and entertainment for a good cause.
Cocktails and Conversation at Raven Lounge: Raven Lounge will be hosting a happy hour this Friday night which features a select vodka open bar. There will be comedians, live acts, DJs, games, and more. The event is free with RSVP.
Christmas at Hogwarts: Infusion Lounge will be hosting a Christmas at Hogwarts party this Saturday. The event will feature a two-hour open bar. There will be DJs, live entertainment, VIP offers, prizes and giveaways, and plenty more at this Saturday night blowout.
Nightmare Before Christma Party: This Saturday night, The Barbary will be hosting a Nightmare Before Christmas Party. Wassup Gina will be spinning creepy carols downstairs while DJ Baby Berlin and Mike Shaffer handle the dark tunes upstairs. Come in costume for this night of dancing and fun.
Philly Chinatown Tour and Dim Sum Tasting: This Sunday there will be a fantastic Chinatown tour featuring several cultural hotspots and food samples. You'll stop by a Chinese bakery, an Asian grocery store, a fish market, and a bookstore, and it ends with a dim sum lunch.
---
You can follow Candis McLean on Twitter (@CandisRMcLean) and e-mail her at [email protected].
Follow Philly Influencer on Twitter (@PHL_Influencer),Facebook and Instagram.