After what felt like an extremely long Gold Cup break, the Philadelphia Union return to action on PHL17 this evening to take on a team they already smoked 6-1 on May 4, the New England Revolution. The Union currently sit in first place in the Eastern Conference and will look to start the second half of the season on a winning note.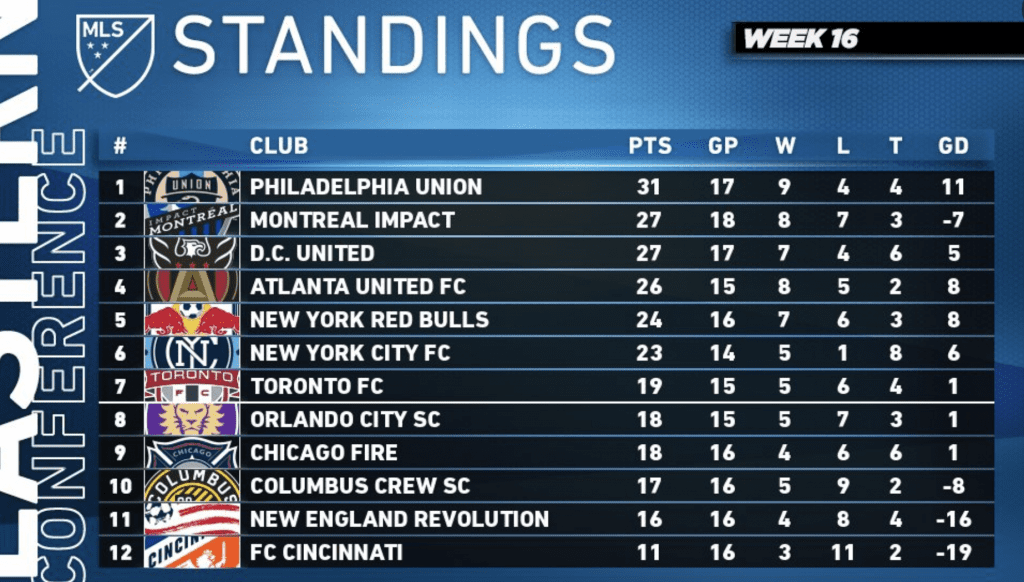 Joe Tansey of ProSoccerUSA.com and I got together to record a brand new USP so we can all get back on the same page before tonight's match.
We opened up with a few thoughts on the Union's new signing, Andrew Wooten. From there, we took a quick look at MLS as a whole, what can we expect the second half, some thoughts on the USMNT and USWNT, and I even tossed a few trivia questions at Joe to see if he was clear on what happened in the first half of the season.
Audio:
No better time to start getting involved! Next home game is July 6!
Have you checked out our Gold Cup Quarterfinal/Fireworks Night ticket offer🎫??

Check it 👀👉 https://t.co/yfALjNCL8q#DOOP pic.twitter.com/xgcwRIe8gR

— Philadelphia Union (@PhilaUnion) June 24, 2019
---
Follow Sean Brace on Twitter (@Sean_Brace) and Instagram (@sean_brace), and e-mail him at [email protected]. Follow the Union Soccer Podcast on Twitter (@UnionSoccerPod) and Facebook here.
Subscribe, rate, and review all Philly Influencer podcasts here. Follow Philly Influencer on Twitter, Facebook, and Instagram.