Spotlight of the Week: Bourse Bites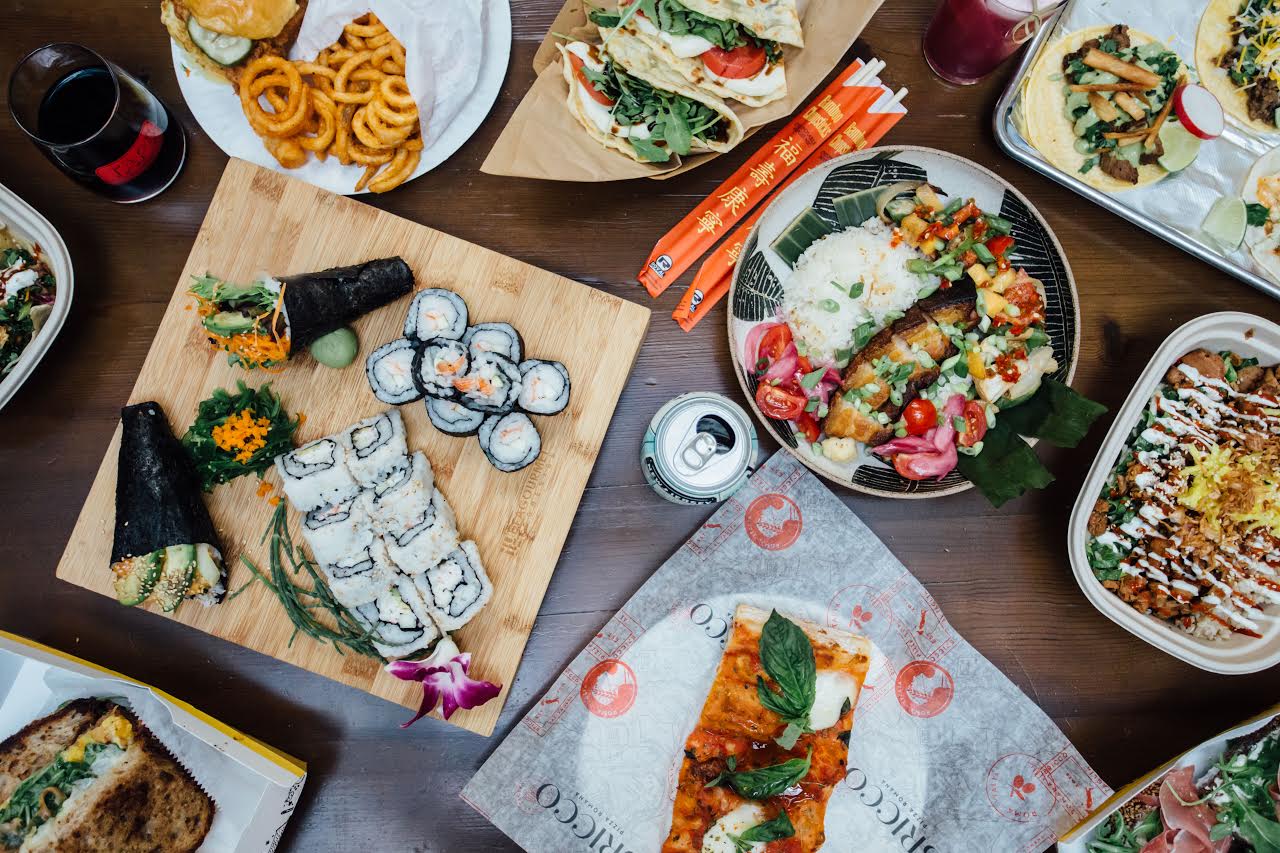 The Bourse is excited to announce the launch of Bourse Bites, an all-new happy hour taking place every Wednesday with $3, $4, and $5 offerings from all 20+ vendors. The culinary soiree kicks-off this Wednesday, July 24 from 4 p.m. to 7 p.m. Guests can enjoy specials on food and beverage from each food hall vendor during an extended 4 p.m. to 7 p.m. hump day happy hour. There are great and tremendous deals including  $3 small cold brew from Menagerie; $4 Leche Flan from Lalo; $4 hand roll from Abunai Poke; a $5 chicken slider from Freebyrd Chicken; $5 Toast Malone from Mighty Melt, and more.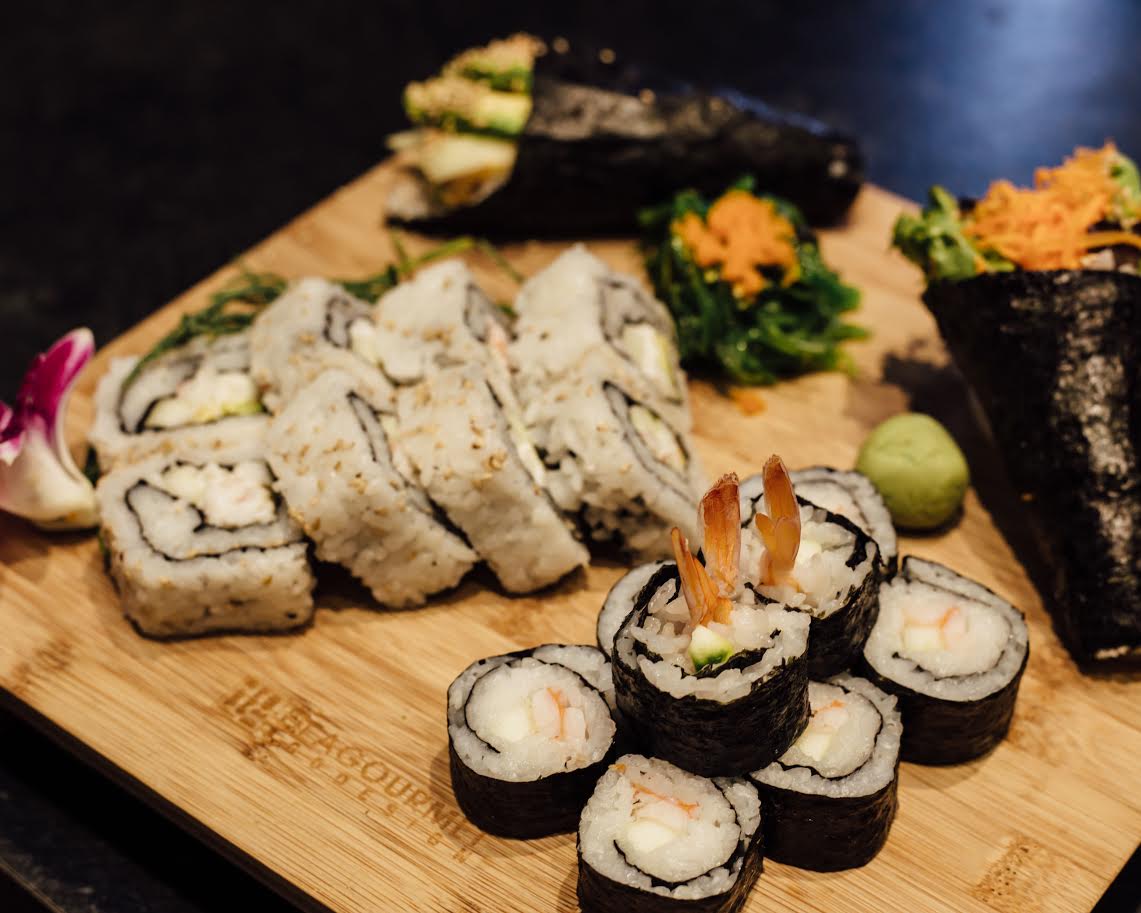 "The Bourse Bites hump day happy hour offers locals and visitors an extended and affordable happy hour once a week, allowing guests to enjoy bites and booze from multiple vendors without overdoing it or breaking the bank," said Kelly Duffy, General Manager of The Bourse Food Hall.
…
This Week in Cocktails: Red Owl Tavern's Passport Menu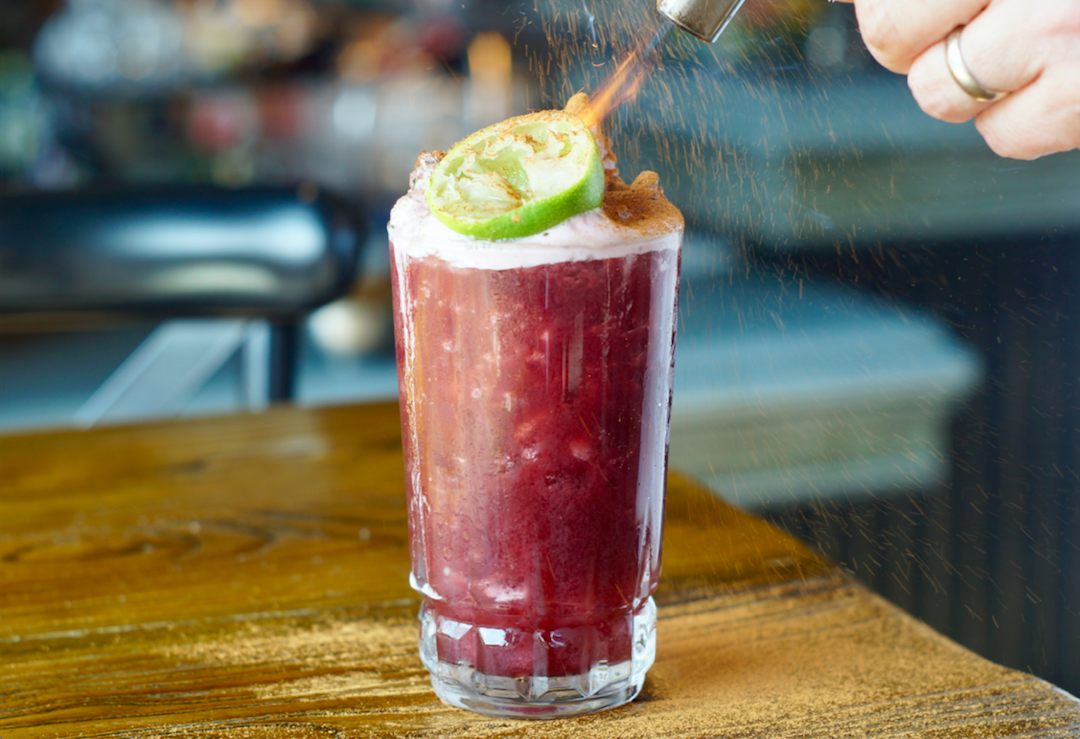 Thanks to Red Owl Tavern and Lead Bartender Kyle Darrow, Philadelphians can now traverse the world with the launch of the Old City tavern's new Passport Menu — an exclusive, innovative cocktail menu boasting 11 tipples from around the world made with indigenous ingredients.
These "off-menu" cocktails, priced at $15 each, are inspired by Darrow's love of travel and tell a story about each respective country, including those less explored and not typically represented on American cocktail menus, such as Cambodia and South Africa.
The Passport Menu is available in addition to the regular cocktail menu, during bar hours. Monday-Friday, 11 a.m. – 2 a.m.; Saturday & Sunday, 10 a.m. – 2 a.m.
Passport Menu Cocktails:
Japan– shochu, black sesame, yuzu, egg white, seasonally flavored powders.
Scotland– Johnnie Walker Black Label, black tea, thyme, honey, steel-cut oats.
Cambodia– shochu, lemongrass, coconut, mango, turmeric, ginger, rice.
Colombia– aguardiente, lulo, orange, panela, salt.
France– duck fat washed cognac, blanc vermouth, Benedictine, Herbs de Provence, pastis.
Netherlands– Ketel One Vodka, stroopwafel, fresh-pressed apple juice, almond syrup, cinnamon, caraway.
India– Tanqueray Ten Gin, rose, yogurt, cardamom, vetiver & sandalwood bitters.
Jamaica– Jamaican rum, banana, coconut, coffee, crème de cacao, CBD cotton candy.
Mexico– Don Julio Blanco, tepache, lime, vanilla.
Peru– acai-infused pisco, chicha morada, passion fruit, epazote, egg white.
SouthAfrica – rum, Amarula, apricot, cashew, tamarind.
…
Center City Sips Picks: Bar-Ly, The Black Sheep, and Cooperage Wine & Whiskey Bar
Each Wednesday between the hours of 5 p.m. and 7 p.m., the areas of Avenue of the Arts, Center City East, Center City West, and Rittenhouse Square participate in Center City Sips. Over 80 participating locations have $6 cocktails, $5 wines, $4 beers, and appetizer discounts. Here are this week's best deals.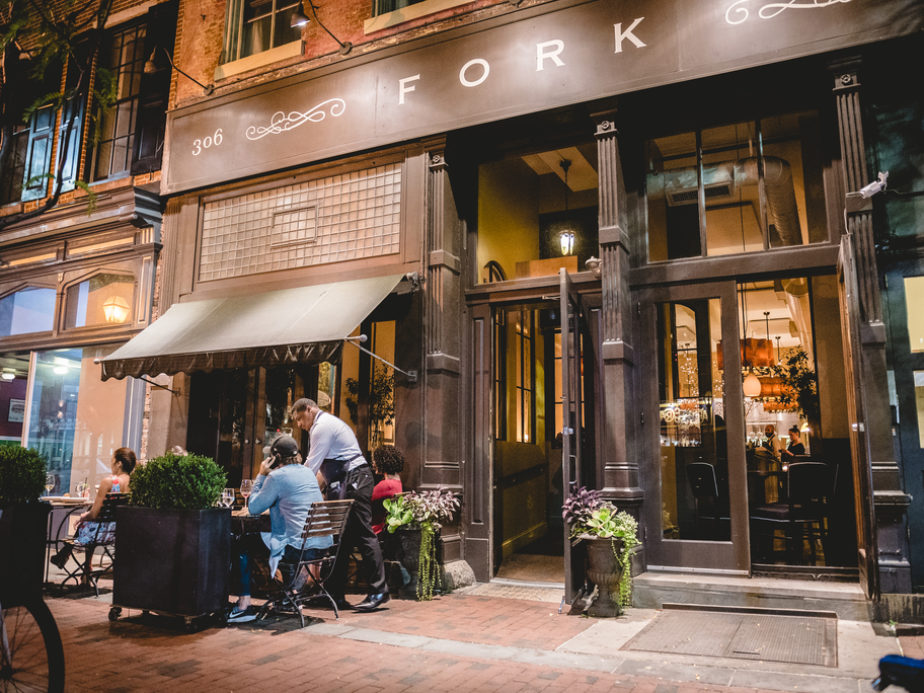 • Bar-Ly: Come to Bar-Ly during Center City Sips for a $6 Sparkling Mule (EFFEN vodka, lime juice, simple syrup, and ginger beer) or a Roses are Blush: EFFEN rosé vodka, simple syrup, lemon juice, grapefruit juice, and cranberry juice). You can pair the specialty cocktails with discounted chicken tacos, spring rolls, pizza, wings, and fries.
• The Black Sheep: The Black Sheep has bottles of Miller Lite, Coors Light, Yuengling, Bud, Bud Light, and Rolling Rock for $4. Draft Carlsberg, Yard's Philadelphia Pale Ale, and Hoegaarden are also slashed.  You can get Sambal Wings with gorgonzola dip, Hummus & Grilled Pita, Cheese Steak Spring Rolls, and more.
• Cooperage Wine & Whiskey Bar: Stop by Cooperage Wine & Whiskey Bar for a Hop Melon (EFFEN yuzu vodka, watermelon juice, topped with IPA) or a Rose Blanco (EFFEN rosé vodka, lime, topped with champagne). all draft beers are discounted and the perfect pair for buffalo cauliflower and cheesesteak fries.
…
Old City Eats Picks:
Fork, The Franklin Fountain, and Frankin Social 
Each Thursday between the hours of 5 p.m. and 8 p.m., Philadelphia participates in Old City Eats. Over 25 participating locations have half-priced appetizers, $4 beers, $5 cocktails, and other drink specials.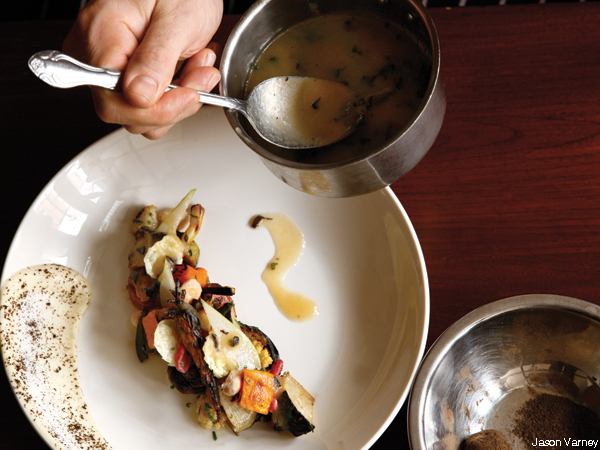 • Fork: Fork has severed up acclaimed contemporary American cuisine for over 20 years in Philly. Chef John Patterson's locally sourced and seasonally inspired menu will have your mouth watering. During Old City Eats, select small plates and signature cocktails will be chosen each week.
• The Franklin Fountain: The Franklin Fountain is an ice cream staple and city favorite. The Peach Melba Parfait (peach ice cream, raspberry compote, almonds, and ruffled whipped cream) is offered at a tremendous rate during Eats. Grabbing a Ladies' Choice (Raspberry Soda with Peach ice cream topped with Sweet Cream and crushed Raspberries) is also a great option at this popular hotspot.
• Franklin Social: At Franklin Social, you can get specialty deviled eggs (crispy pork belly bits, micro celery),  a pair of "South Street" Sliders (southern fried chicken, pickles, slaw, Sriracha aioli), Chicken Drum Sticks, Hawaiian BBQ, and more during Eats deals. Try the Betsy Ross cocktail (Bacardi Rum, Fresh Lemon Juice, Honey Syrup, Shaken, Strained, Served up in a Martini Glass,  and thyme Garnish) for a great meal.
…
Weekly Events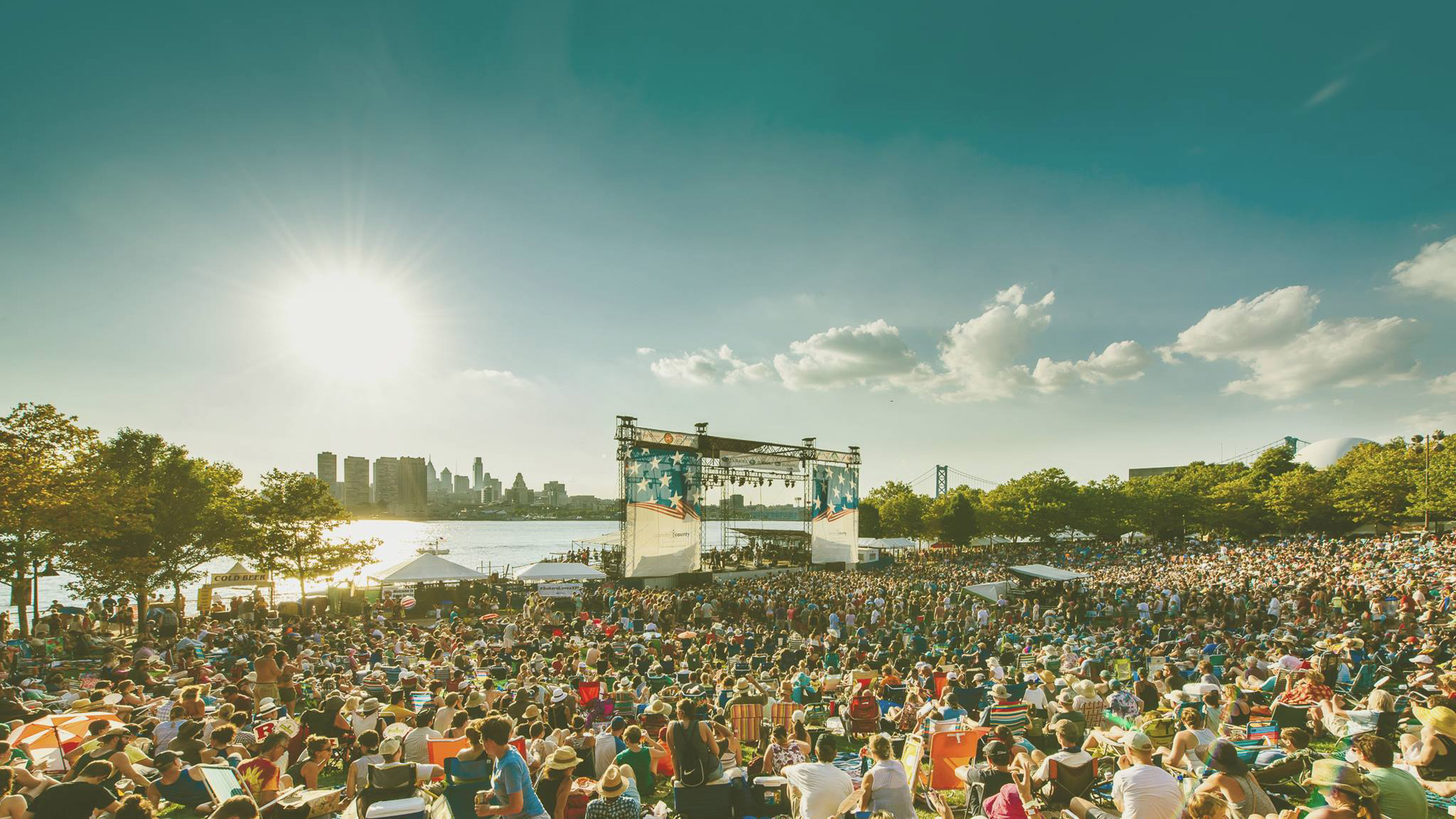 Each week, Philly Influencer picks the best parties, events, and social gatherings the area has to offer.
• University City Dining Days: University City Dining Days will run through Sunday, July 28. Guests at several participating restaurants can get three-course meals for $15, $25, and $35 over the next few days.
• Ardmore Restaurant Week: For those in the outer region, here's another restaurant week option for you. Ardmore Restaurant Week also runs through Sunday, July 28. The wallet-friendly restaurant weeks offer up three-course price-fixed menus starting at just $15.
• Parks on Tap: Parks on Tap will be held at a brand new location in the series. Come to Fairmount Water Works for live music, free yoga, food trucks, brews, hammocks, and more at this popular beer garden. There will be a scavenger hunt, organized run, and more.
• Trails on Tap: Trails on Tap will be at the Riverfront Park in Royersford for another week. Mainstay Independent Brewing Company will provide the brews for at this event where you can kayak and bike for free all weekend.
• Movie Screenings: This Wednesday, come out to Circ Green for Beauty and the Beast. Creed II will be playing at the Deleware Waterfront on Thursday Night and Cruel Intentions will be at FringeArts.
• Silent Disco: This Thursday night the Blue Cross RiverRinkwill be hosting a Silent Disco Party. Red (80's 90's 2000's), Green (Top 40 and EDM), and Blue (Hip Hop)  headphones will be your DJ all night long.
• SmörgåsBeer:  SmörgåsBeer will be at at the American Swedish Historical Museum. The FDR Park institution will be featuring brews from Yards Brewing Company, Saint Benjamin Brewing Company, Neshaminy Creek Brewing Company, Crooked Eye Brewery, and several others. WXPN host & DJ Robert Drake will be providing the soundtrack for the event. There will be prizes, food, games, and more.
• XPoNential Music Festival: The XPoNential Music Festival is back at the BB&T Pavilion and Wiggins Park in Camden this year. The diverse lineup of established hitmakers, surging indie acts, and talented singer-songwriters should not be missed. The headliners this year include Elvis Costello & the Imposters, Blondie and Hozier. Philly Influencer will be doing bonus coverage of the electric event all weekend long.
---
You can follow Candis McLean on Twitter (@CandisRMcLean) and e-mail her at [email protected].
Subscribe, rate, and review all Philly Influencer podcasts here. Follow Philly Influencer onTwitter, Facebook, and Instagram.