The 2019 XPoNential Music Festival presented by Subaru was this weekend. Over 30 acts took over the BB&T Pavillion and the Wiggins Park Marina. The collective of musicians rocked the house, serenaded the masses, and showed off their amazing talents. Those in attendance were immersed in a musical journey that was uniquely curated to highlight musical legends and the up-and-coming faces of tomorrow.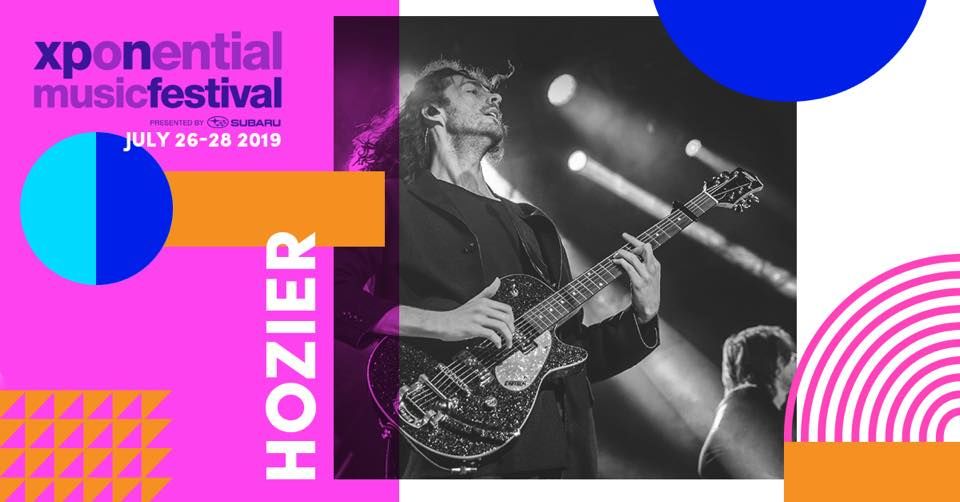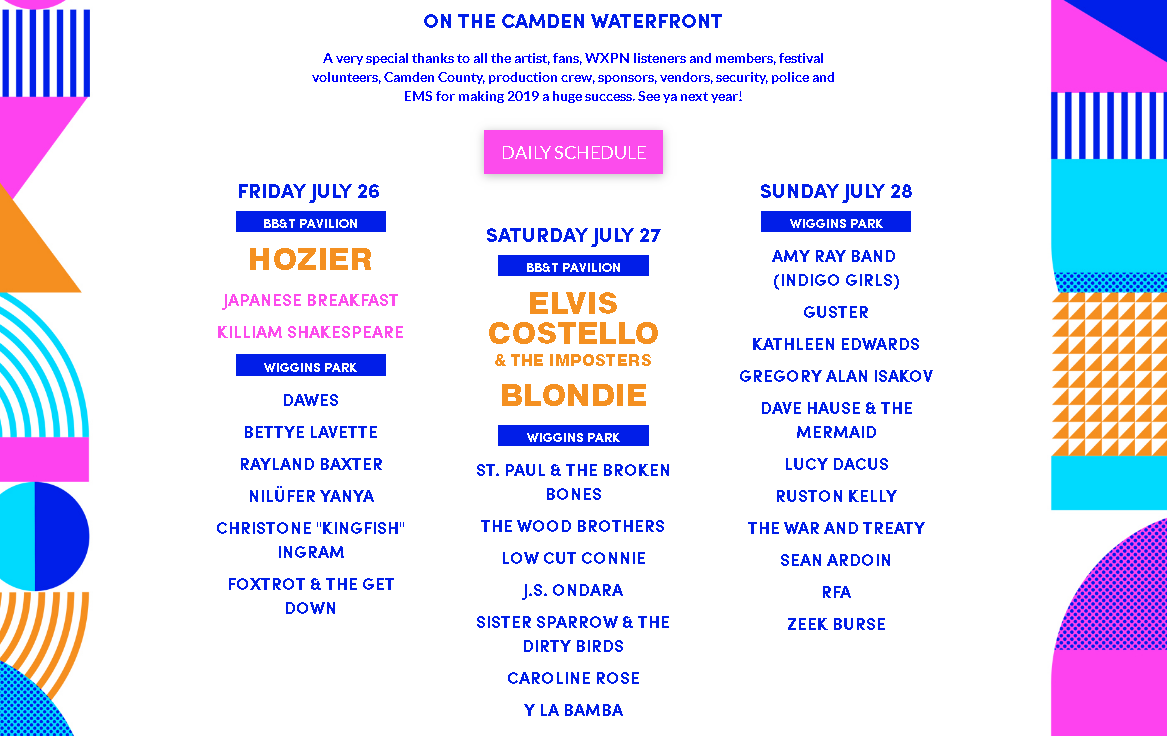 The three-day festival was headlined by Grammy-nominee Hozier on Friday night. Rock & Roll Holl of Fame inductees Elvis Costello and Blondie took over the mainstay duties on Saturday. The festival featured plenty of food and drink vendors, free water refill stations, ample spacing, and a diverse collection of crafters and artisans. Wiggins Park contained two stages. The Arts Montco Marina Stage provided an intimate setting where the excitement and constant "woos" vining their way through the crowd could be heard in succession. At the River Stage, acts had a spanning setup that offered up several options for listeners to be swept away by the music and the setting.
…
Arts Montco Marina Stage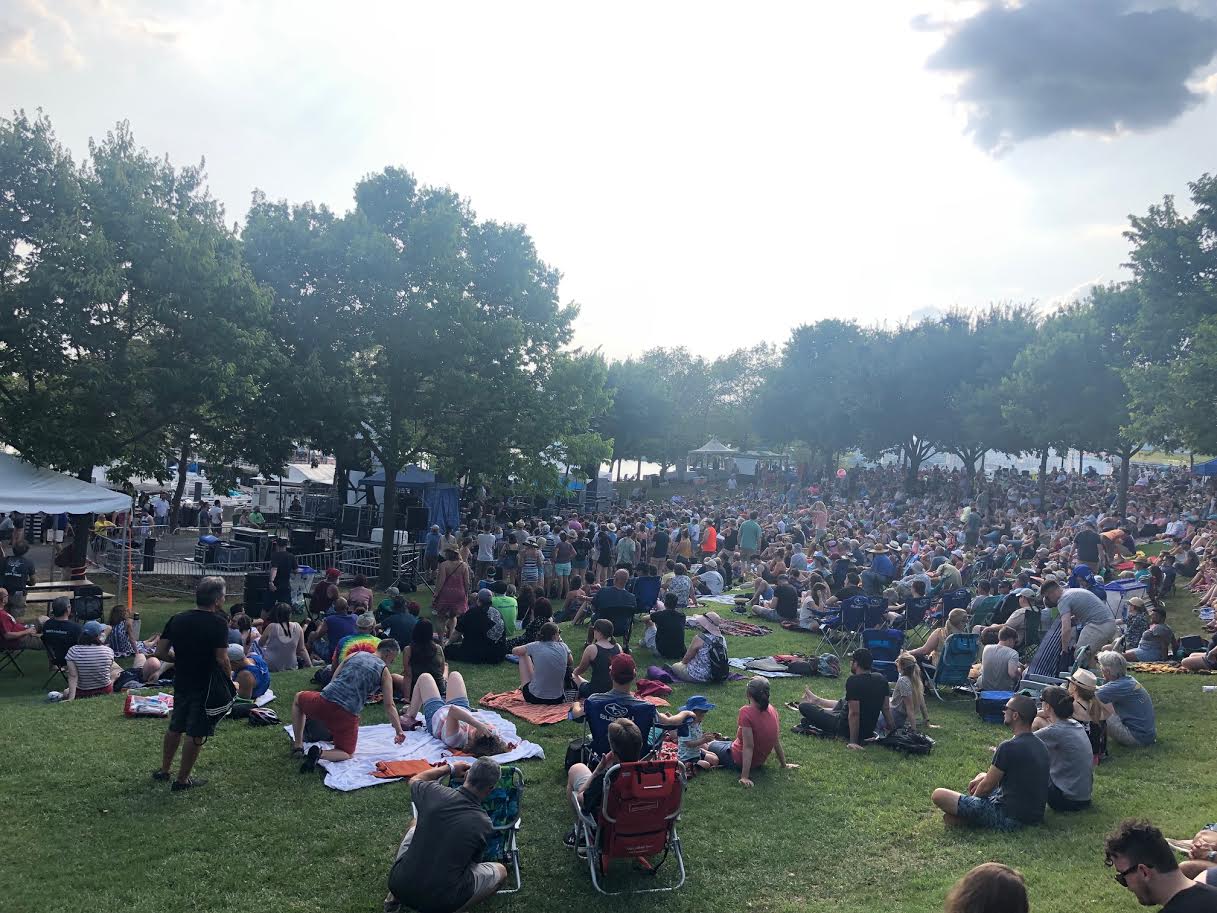 There were tremendous performances each day from this pit-like area which spread beyond the immediate standing-room crowd and reached lawn guests. From Rayland Baxter to Christone "Kingfish" Ingram, all of the acts provided something intrinsically unique to the festival. Whether it was soul-piercing strums, soulfully laced vocals, or stirring lyrics, a full range of musicianship was on display. Ingram was an act that was heralded as, "the highlight of the festival" by the WXPN host. He did not disappoint. Captivating notes and riveting riffs were in abundance during his set that opened with "Outside Of This Town" from his 2019 release Kingfish. Singer-songwriter Gregory Alan Isakov, flourishing country act Ruston Kelly, The Vaughns, and several other acts also wowed the crowd from this stage.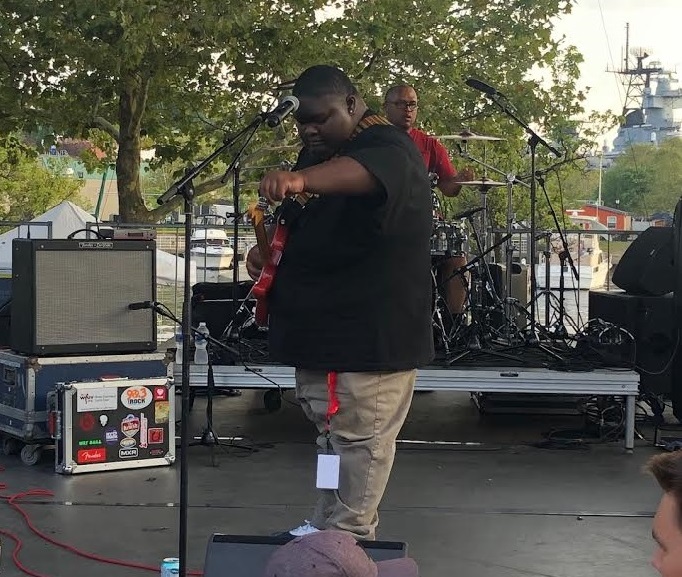 …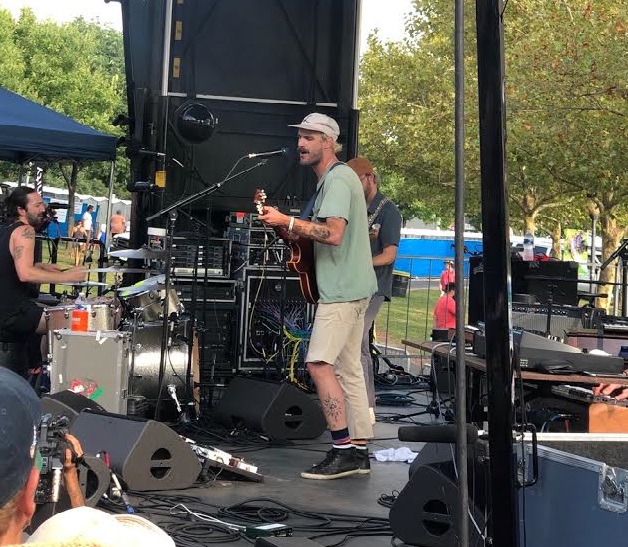 Assembled along the Arts Montco Marina Stage were several vendors and crafters. Special one-of-a-kind paintings, clothes, jewelry, and more were up for sale. The festival was not just a celebration of musical greatness but a collective of artistry.
…
River Stage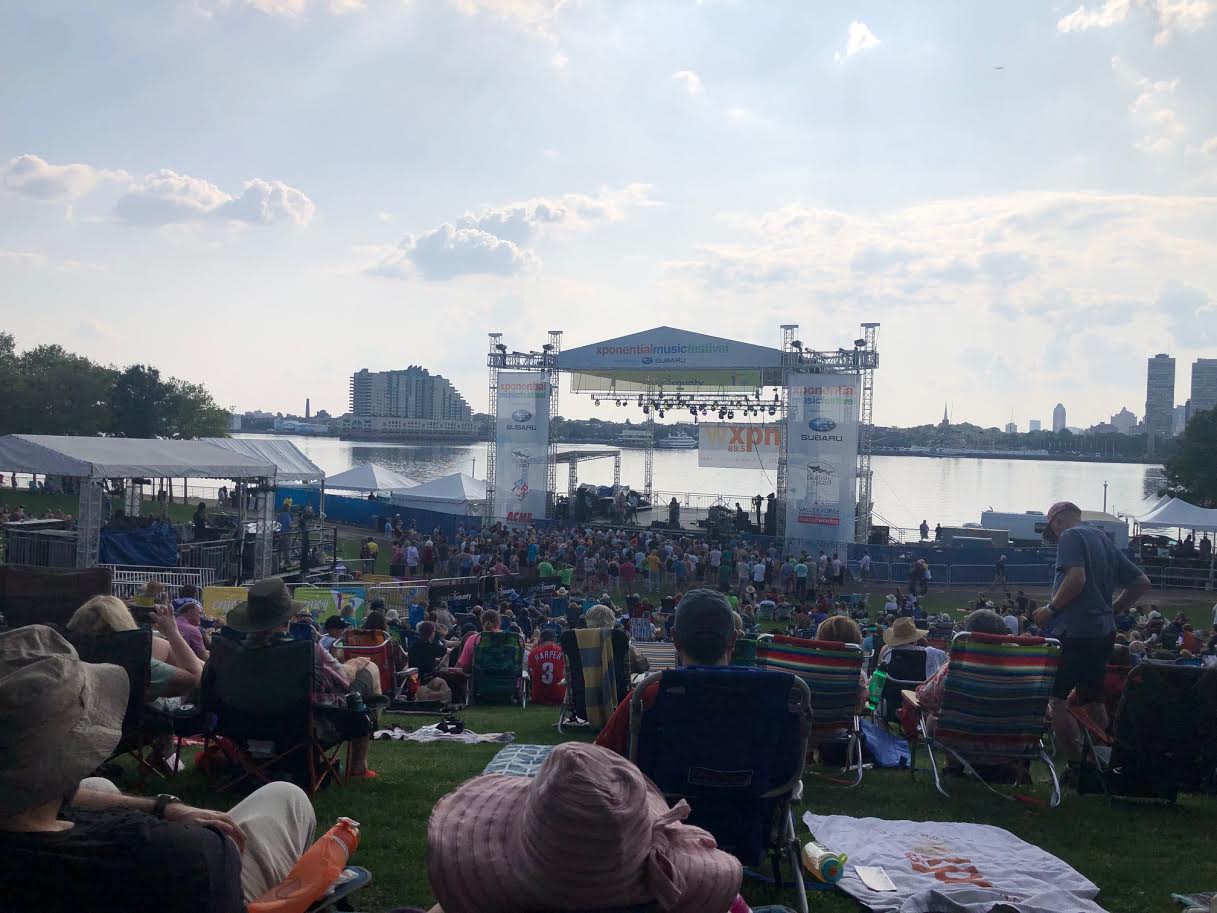 Over at the River Stage in Wiggins Park, acts had the added bonus of playing in front of the enthralling and scenic Camden Waterfront. The spacious backdrop was a stellar setting to acts like Nilüfer Yanya, Bettye LaVette, St. Paul & The Broken Bones, Guster, Amy Ray Band (Indigo Girls), and many others. LaVette told the crowd "This next song is from my album Things Have Changed, which was not nominated for a Grammy. I'll probably bring that up a few more times." She also jokingly exclaimed, "Ya'll gonna be old one day too!" when she forgot a song lyric.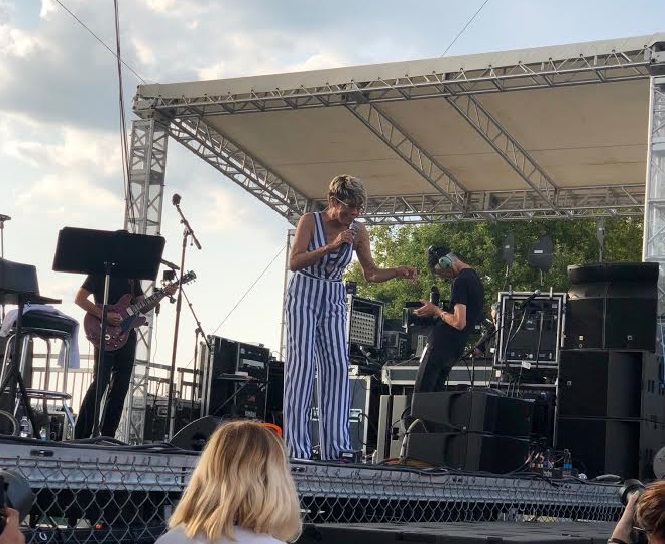 There was plenty of crowd interaction, storytelling, and dancing at this stage. Whether it was an old Motown story, a UK accent, or sublime music that filled the air, the assembly of diverse sound was always met with applause.
…
BB& Pavillion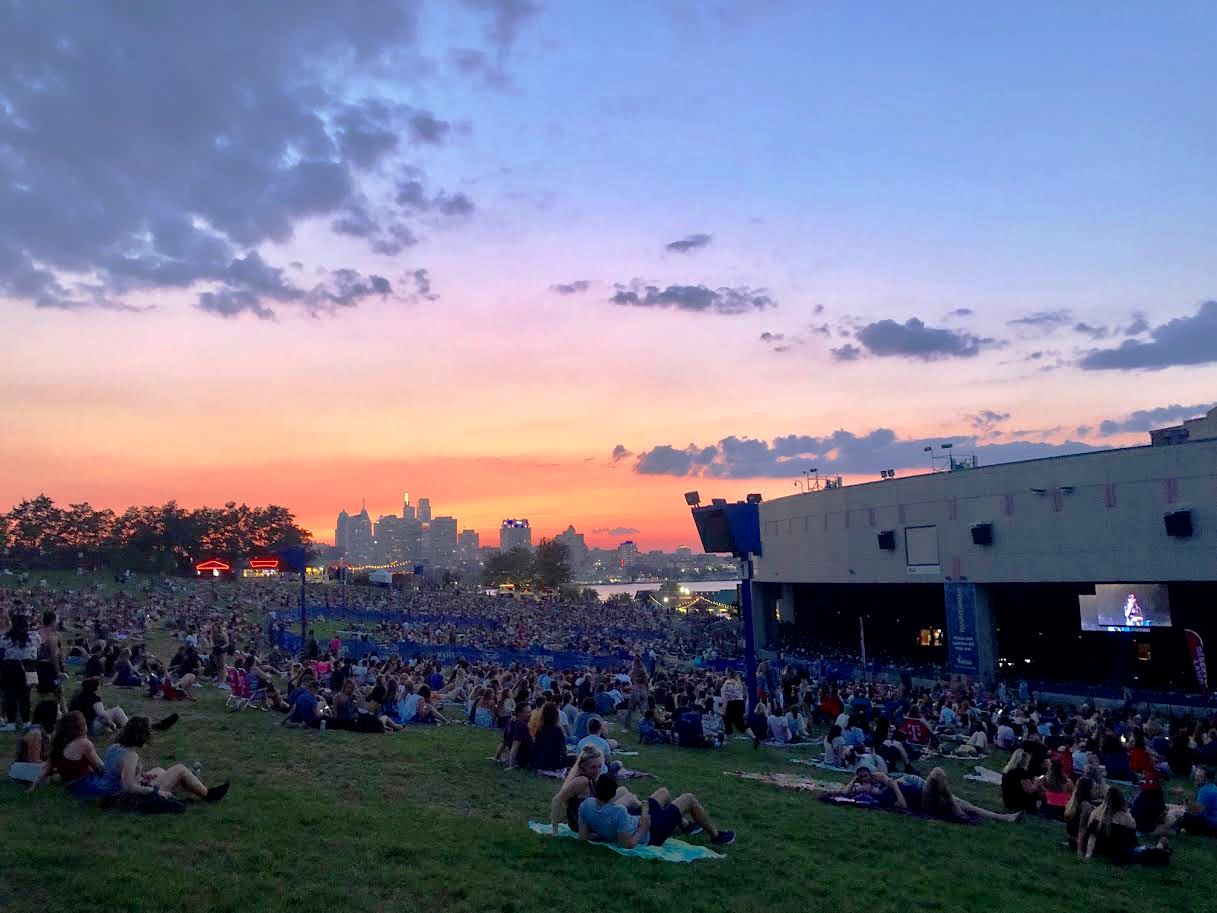 Several acts on the main stage remarked on their previous trips to the region. Philadelphia musician Japanese Breakfast went through the litany of venues in the city she migrated through when she was trying to create buzz. She then triumphantly said, "But this is special. I'm going to savor this with my Guitargarita."The transformation from playing dive bars to opening for Hozier at a blowout festival was not squandered. The local singer-songwriter seized her moment and played an enduringly beautiful and invigorating set.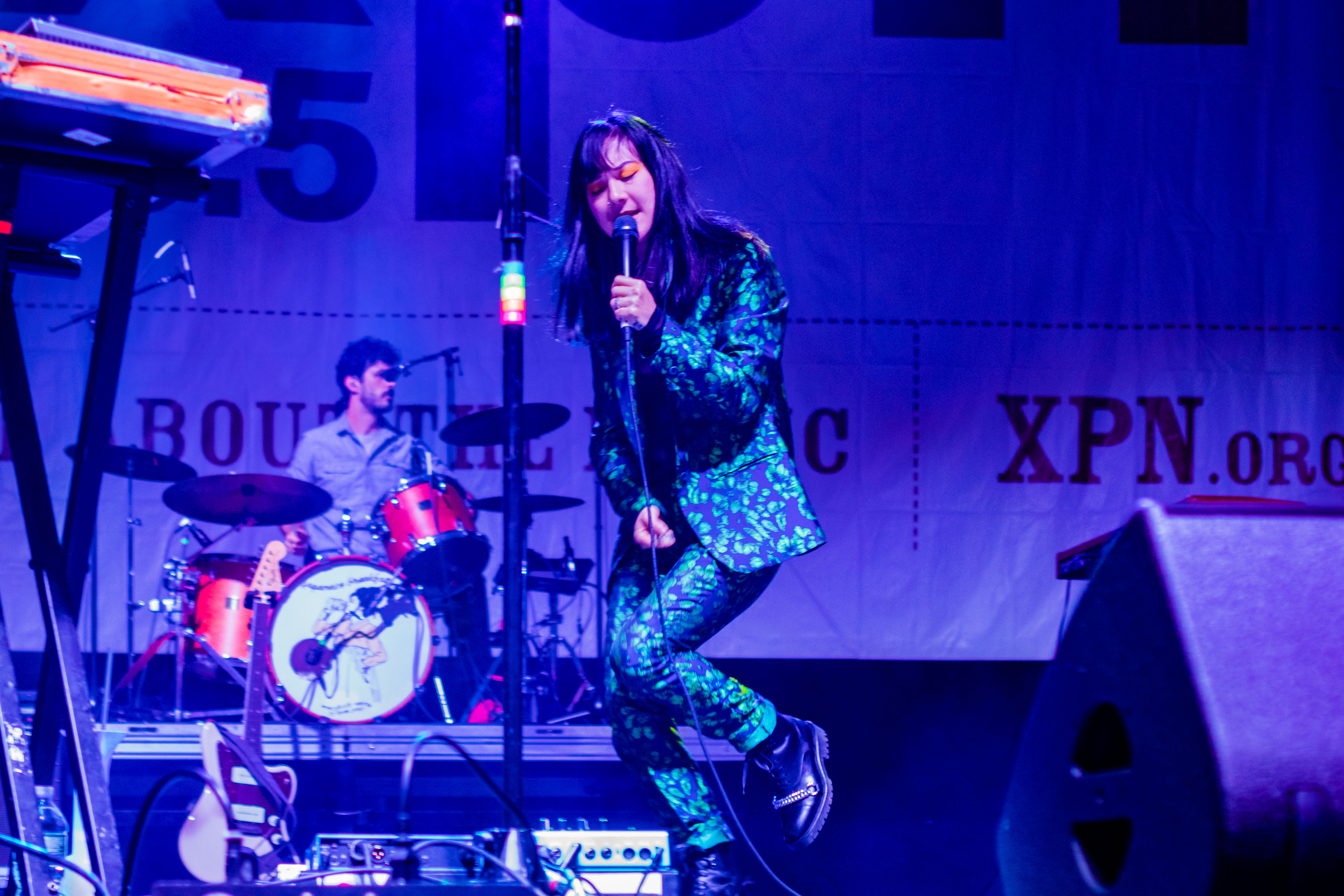 If you decided to hop from act-to-act, the pace festival could feel like a physical volley. Once inside the BB&T, there was a relieving feeling of anchoring yourself in place with anticipation. When pre-headliners came on like Japanese Breakfast and Killiam Shakespeare, they did a brilliant job of jolting excitement into a sea of people that potentially had been treading all day. This is a feat that could not be accomplished without a wealth of talent.
…
There is something about the churning enthusiasm and expectancy that comes before a headliner. On Friday night, the venue was full of fans donning Hozier shirts. Additionally, almost every screen had a Hozier graphic on it. It was a true rockstar buildup. When the pitch-black arena suddenly flickered with light from the stage, the venue erupted. Smiles spread across faces, eyes began to brighten with elation, and deafening screams began to ricochet from section to section. In the entirety of the set, there wasn't one note or song out of place.  Starting with the thunderous track "Would That I", the group vocalization from Hozier and company was majestic all night long.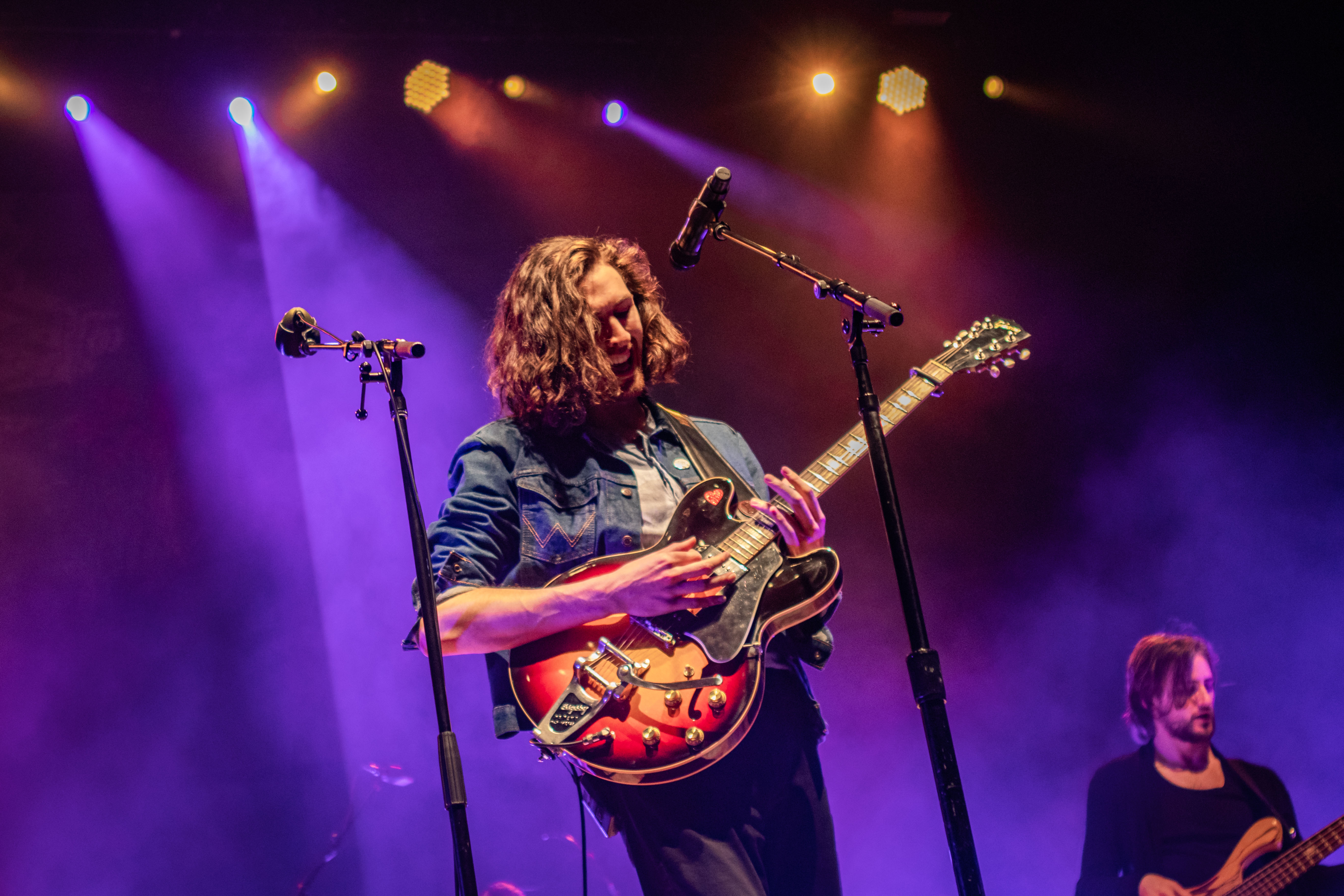 …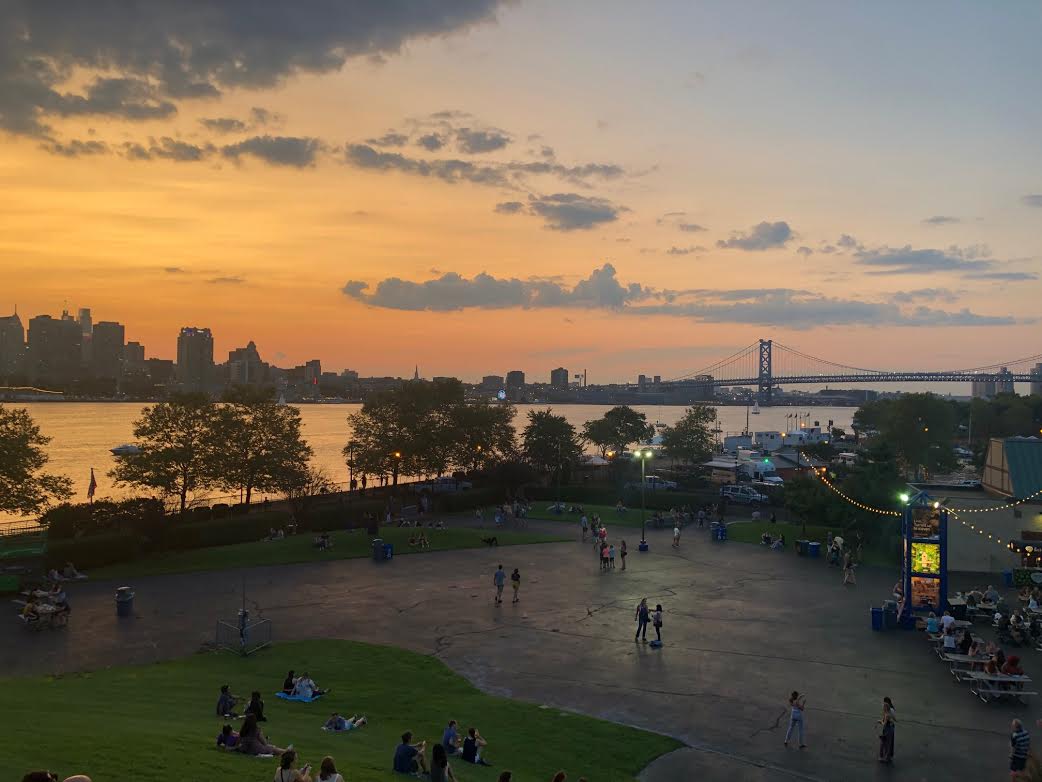 There is nothing more unifying and connecting than the love of music. The XPN Fest beautifully strung together acts from all over the globe and assembled them to create three nights of magic. Whether you simply came to hear your favorite act or had sparse knowledge of lineups, you got an experience. There wasn't one instance of a letdown. The festival was musically relentless and left you wanting more. Music festivals like XPN Fest aren't just a refuge for adoring fans to be enraptured by their beloved bands or vocalists. They are essential in launching the next generation of successful talent. They also remind us what a gift it is to be tethered together through artistry.
---
You can follow Candis McLean on Twitter (@CandisRMcLean) and e-mail her at [email protected].
Subscribe, rate, and review all Philly Influencer podcasts here. Follow Philly Influencer on Twitter,Facebook, and Instagram.