City Winery was founded in 2008 by Michael Dorf. The mission of the chic concert venue, urban winery, restaurant, bar, and private event venue is to deliver an exceptional culinary and cultural experience to urban wine enthusiasts. With locations in Chicago, Nashville, Atlanta, Boston, Washington DC, and NYC, Philadelphia became the next city to join the franchise.  It's opening night was full of entertainment and asked guests to indulge their senses. The scaling and spacious bi-level venue showed off its high-end design and unique facilities.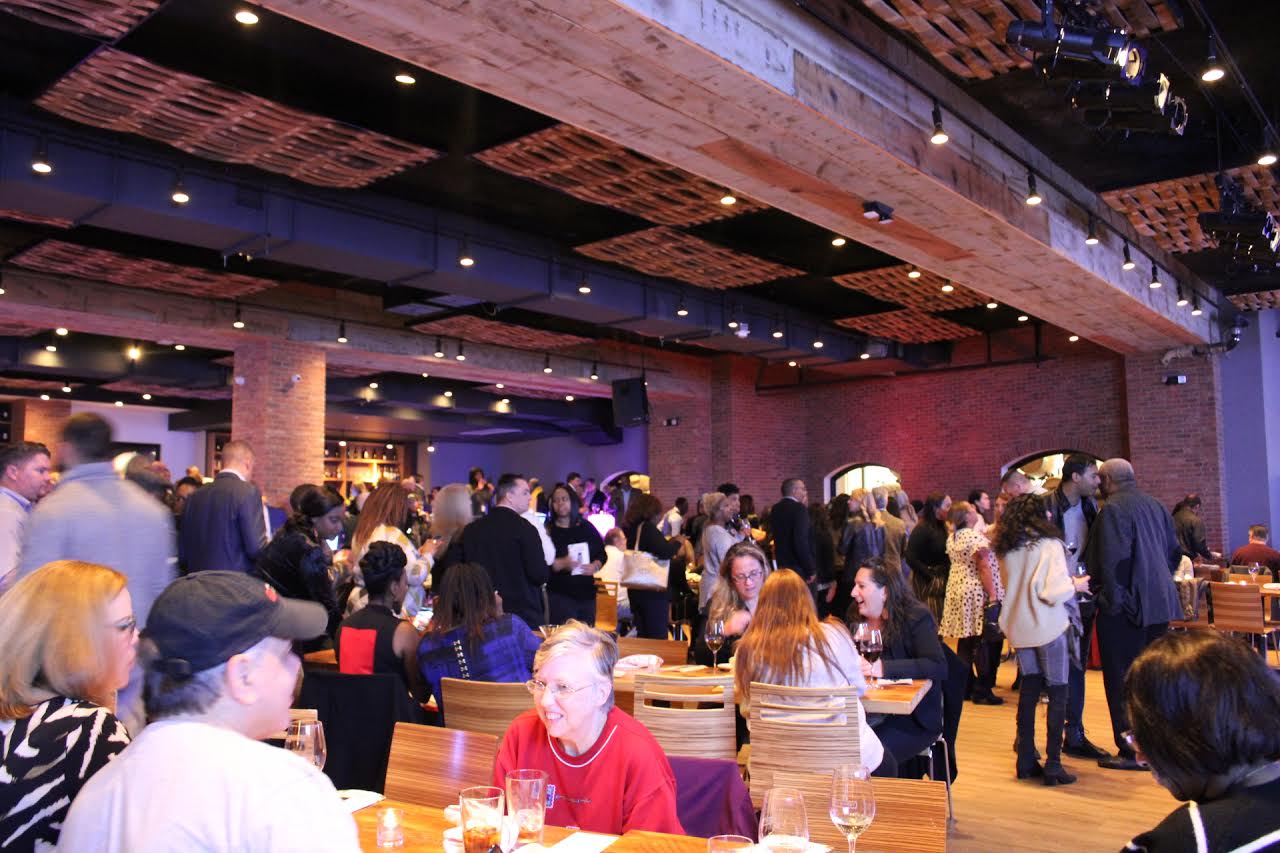 The gorgeous space has multiple bars, a restaurant and wine bar, a private barrel room, a concert venue, a winery and barrel room, and another sound stage in an area called The Loft. The main concert venue seats 300+ people and The Loft can hold 150+ individuals. Even on a packed night, there's enough spaciousness in the venue to make sure guests don't feel overwhelmed.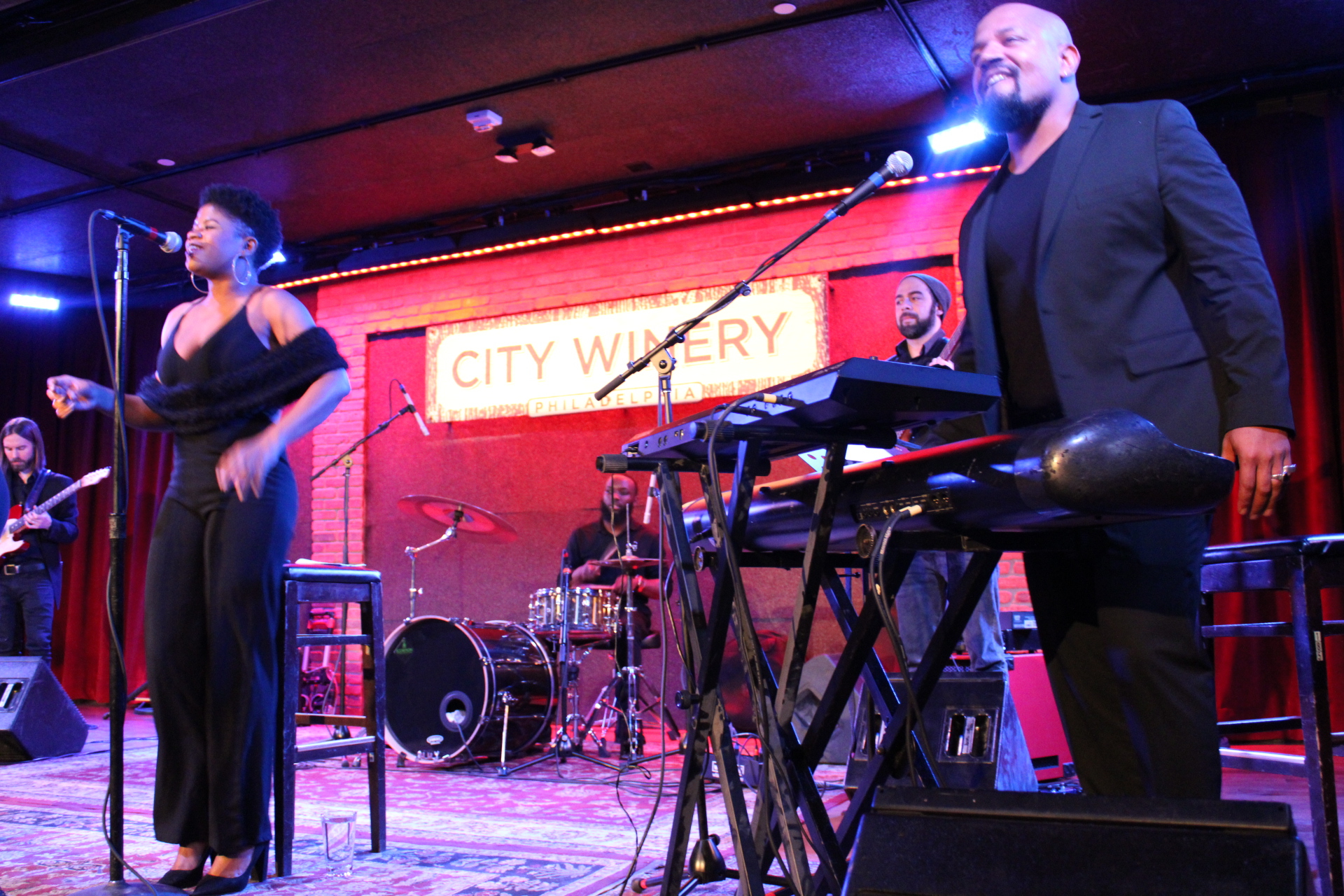 The 10th and Filbert hotspot's restaurant and bar features locally sourced food.  They serve in-house made wines, select beer, and several other featured cocktail selections. The grapes are sourced from esteemed vineyards from around the world. City Winery's master winemaker David Lecomte, utilizes a unique "green" tapping system which does away with corking. The two-level gem, adjacent to the brand new Fashion District mall, puts entertainment and having an immersive experience at the forefront.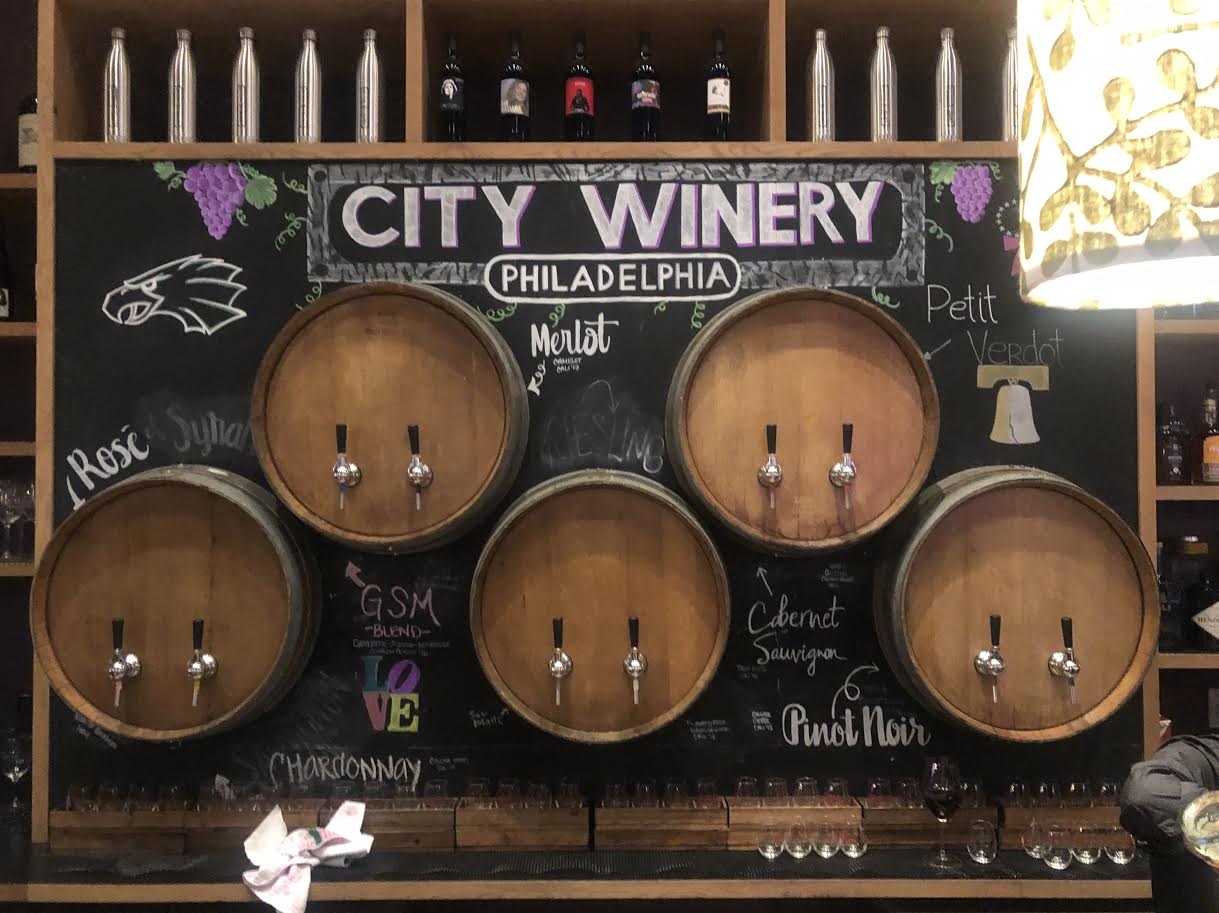 From braised duck tacos, seafood alfredo, flatbread pizza, and burgers (meat or vegan), there's an option for every palate. The Barrel Room Restaurant & Wine Bar is open for lunch and dinner service 7 days a week from 11 a.m. – 12 a.m. There's also a happy hour called "Crush Hour" on Mondays-Friday from 3 p.m. – 7 p.m.
The interiors include several Northern California elements. There are several wine-aged oak barrels and massive curved windows throughout the venue.  The crown-jewel is a beautiful winding staircase that sits in front of a towering wall of wine bottles. From the brick treatments to several intricate furnishings, City Winery offers an intimate concert and dining experience.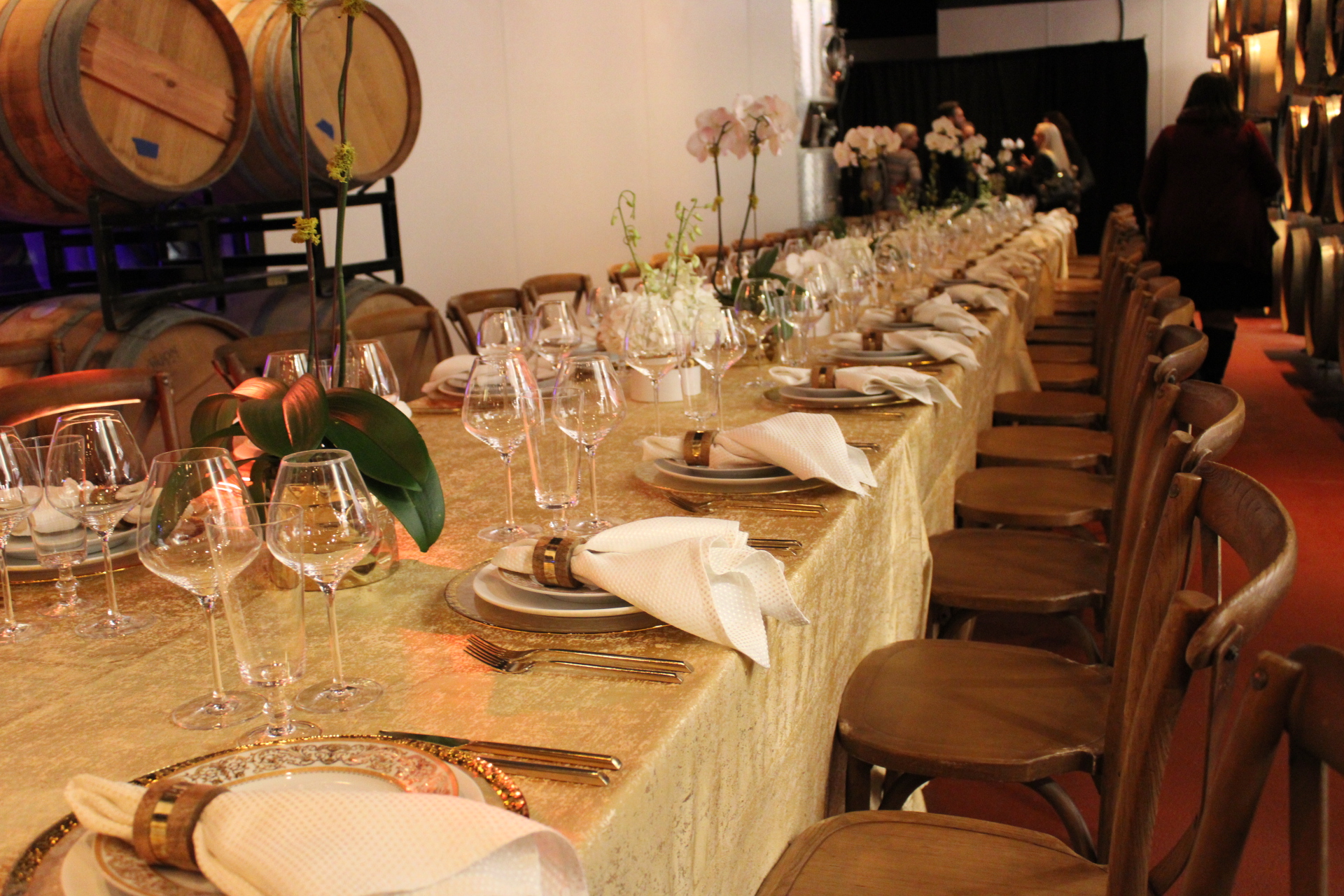 City Winery Philadelphia also gifts music lovers great sightlines of the performers on stage. There are long tables a length away from the main stage. Whether you're sipping a cocktail at the spacious bar in the back or nestling up close to the stage, there's not a bad view in the house. The venue has a line-up of well-known performers, that you won't want to miss each week! Over the next two months, you can see great acts such as John McLaughlin, Dessa, Dwele, Dave Hollister, Los Lobos, Musiq Soulchild, Eric Benet, and several others. For all the music-lovers, City Winery Philadelphia offers a yearly VinoFile membership that includes benefits like 48-hour advance access to tickets before the public, no service fees on ticket purchases, and much more.
---
You can follow Candis McLean on Twitter (@CandisRMcLean) and e-mail her at [email protected].Subscribe, rate, and review all Philly Influencer podcasts here. Follow Philly Influencer on Twitter,Facebook, and Instagram.