This Week in Cocktails: Art in the Age's Pipe Dreams – An Old City Happy Hour
Raise a glass to Philadelphia history at Pipe Dreams — An Old City Happy Hour at Art in the Age, is this  Friday, February, 28th from 6-9 p.m. The historically inspired cocktails, Old Fashioned Schuylkill Wooder and Lafayette's Welcome, as well as the Sinkhole Special, will be available for one night only and  $1 per specialty cocktail will be donated to Historic Philadelphia's Betsy Ross House.
…
The Spotlight of the Week:  National Surf & Turf Day
Nothing says indulgence quite like Surf & Turf, which is why for National Surf & Turf Day, Saturday, February 29, Square 1682 and Ocean Prime are featuring the best of the land and sea with over-the-top Surf & Turf dishes sure to satisfy.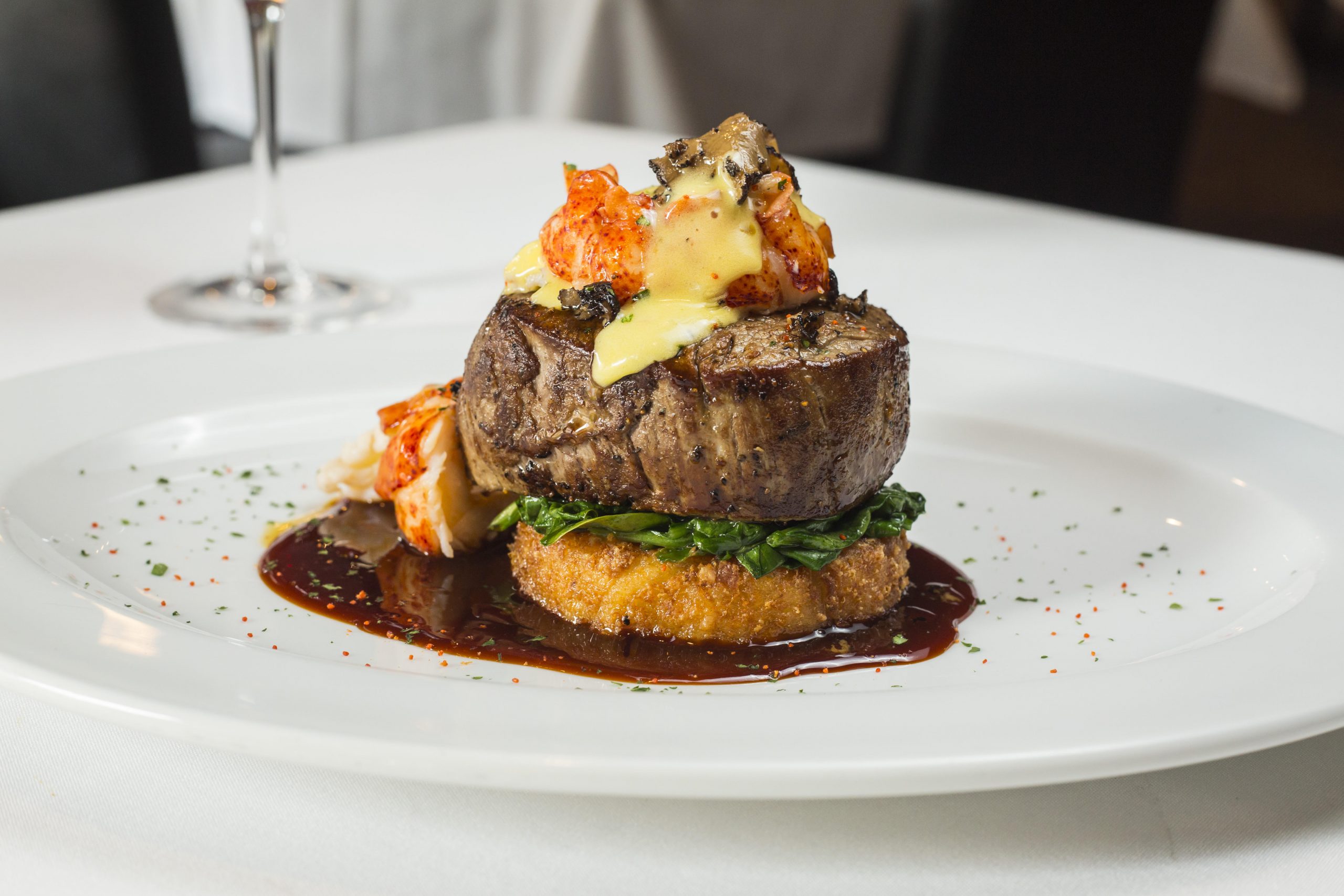 • Ocean Prime: Ocean Prime, the luxury seafood and steakhouse restaurant located on the corner of 15th and Sansom sts, rocks a decadent and indulgent Surf & Turf, boasting an 8 oz filet, butter-poached lobster tail, gouda potato cakes, chili seared spinach, Cabernet truffle reduction, and béarnaise for $67. Insider tip: On Sundays, guests can enjoy a special Surf & Turf prix fixe featuring an 8 oz. filet with their choice of "surf" (Shrimp Scampi, Crab Cake, or Scallops) for just $55 per person. First-course options include French Onion Soup, Caesar Salad, or OP House Salad. The menu also includes a choice of a delicious side dish, such as Truffle Mac & Cheese or Creamy Whipped Potatoes. Reservations are highly recommended and can be made by calling the restaurant.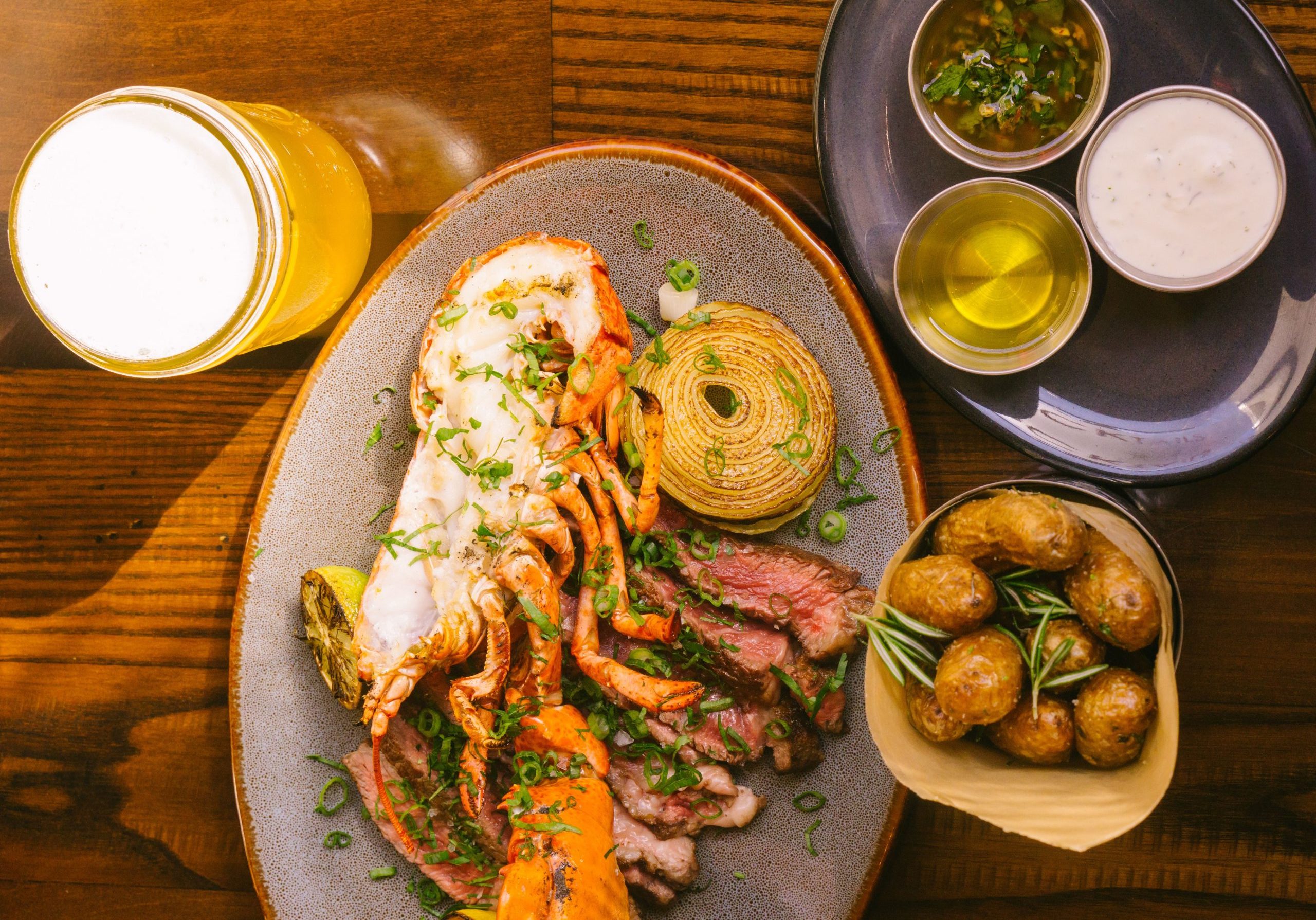 • Square 1682: Square 1682, located in the heart of the Rittenhouse neighborhood, is offering its über popular Surf & Turf for National Surf & Turf Day. Boasting a sizzling seared 10 oz Angus Ribeye with a half-grilled Maine lobster, crushed fingerling potatoes, charred lime, roasted garlic, drawn herb butter and chimichurri sauce, this hearty dish from Executive Chef Mackenson Horebe is $39 all day. Guests can also enjoy this decadent dish on Square 1682's popular Surf & Turf Tuesdays for just $25 during dinner service.
…
East Passyunk Restaurant Week
East Passyunk Avenue Restaurant Week will continue the highlight the region through Friday, March 6. Over 30 restaurants have been featuring three-course prix fixe lunch and/or dinner for $15, $25 or $35. There will be tremendous options and specialty menus for several days. Big Catch Poke, Noir, Pistolas del Sur, P'unk Burger, Barcelona, The Palace of Indian, and several other hotspots have several deals during the culinary celebration.
…
A Taste of Chestnut Hill Continues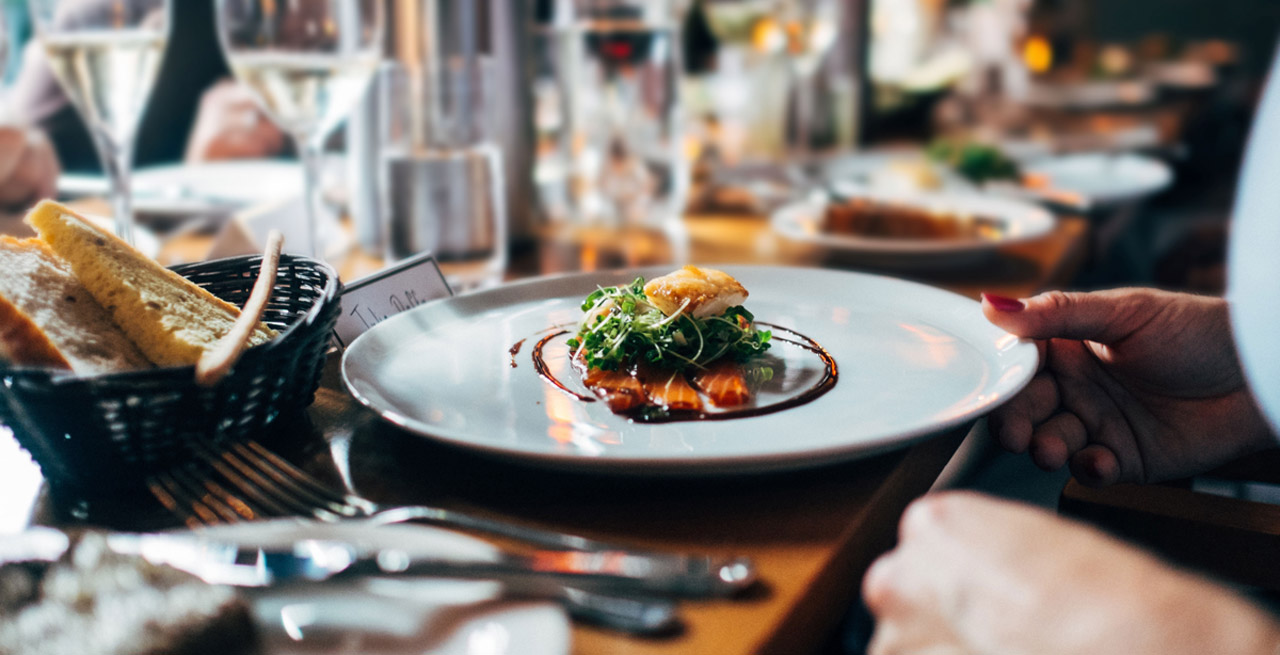 Restaurant Week: A Taste of Chestnut Hill will continue delighting foodies through Friday, February 28. The biannual event delights diners with the opportunity to taste delicious meals from neighborhood eateries at an affordable price point. From prix fixe menus to à la carte options, there's an incredible deal ready to satisfy anyone's palate. Don't miss your chance to stop by these amazing restaurants and enjoy wallet-friendly prices.
Participating Restaurants :
Baker Street Bread Company
Campbell's Place
Chestnut Grill & Sidewalk Café
Chestnut Hill Brewing Company
El Poquito
Iron Hill Brewery & Restaurant
Jansen
Mica
Paris Bistro & Jazz Café
Tavern on the Hill
Valley Green Inn
Parking is free after 6 p.m. in the public parking lots and on the street.
…
River Twice Pops Up @ High Street for A Night of Pizza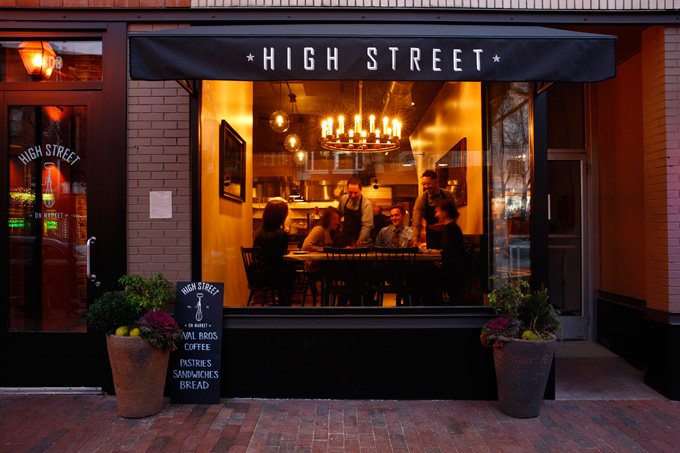 High Street on Market's much anticipated upcoming Pizzeria Night with the acclaimed River Twice, will take place on Monday, March 2.
This iteration of High Street's monthly pizza night will boast a collaborative and unique menu highlighting the best of both spots, including High Street's renowned bread program (in the form of pizza!) and River Twice's kitchen creativity with touches of miso, pickles, ferments and more. You can enjoy four starters, their choice of an entire pizza, plus dessert for $55. Wine, beer, and cocktails will be available a la carte.
The starters for the evening will include an antipasti plate, crudo, Caesar salad, and pasta. Pizza options will include miso-mushroom and a white pie with bottarga.
The last Pizzeria Night with Palizzi Social Club sold out very quickly. This upcoming collaboration with the creative genius behind River Twice will certainly be another hot ticket in town. Reservations must be made in advance by calling High Street at (215) 625-0988.
…
Weekly Events 
Each week, Philly Influencer picks the best parties, events, and social gatherings the area has to offer.
• Night Vision at The Penn Museum: This Thursday, Penn Museum will be hosting Night Vision. This after-hours and adult-themed excursion will feature tales of mythological beasts and a scurrying around several renowned galleries with a flashlight. Your ticket gets you two drinks to begin your adventurous night.
• Beer and Bonsai at Goose Island Philly: This Thursday, Beer and Bonsai workshop participants receive a healthy, two-year-old, dwarf jade, pre-bonsai tree, and a ceramic pot as well. One of the many, well-crafted beers from Goose Island Brewing Co. is also included.
• Dinos After Dark: Philadelphia's dinosaur museum is open late tonight with pay-as-you-wish admission, a pop-up Dino Drafts beer garden with food, and fun activities. The Academy welcomes adults and also families with kids to enjoy the museum after dark. The festivities begin this Friday, February 28 at 4 p.m.
• Brick Bar: Brick Bar will be taking over the city on Friday, February 28 and Saturday, February 29. This Pop-Up bar will feature building blocks sculptures as well as an abundance of blocks for people to shape into their own creations.  This ultimate nostalgia party will be filled with drinks, a local DJ playing the latest hits, and more.
• The Fairmount Food Crawl: The Fairmount Food Crawl takes place this Saturday, February 29. There will be twelve participating bars and restaurants. You can sample great craft beer and partake in wine specials. Each location will feature light bites of different parts of the pig.
• Kennett Winterfest:  Kennett Winterfest is a wonderful and yearly winter festival showcasing tremendous regional breweries. Stop by this Saturday for samples from  Great Lakes Brewing, Tired Hands, Yards, and more.
• Philly Bierfest: Speaking of beer celebrations, this Saturday, the 2020 Philly Bierfest will be the place to be this Saturday afternoon. There will be amazing incredible brews, games, quizzo, taste-offs, and more.
• Philly Whiskey Walk: Come to Fox & Hound this Saturday for the Philly Whiskey Walk. This bar crawl or hop will take you to five other nearby bars for a whiskey tasting at each one.
• Flower After Hours: The Philadelphia Flower Show kicks off this weekend. The show always has dramatic themes, gorgeous flowers, and an amazing Flowers After Hours party. This Saturday night there will be 80's themed. There will a live DJ, food provided by New York Finger Lakes, and spirits samples. There will be an 80's costume contest and plenty of access to tremendous floral pieces.
---
You can follow Candis McLean on Twitter (@CandisRMcLean) and e-mail her at [email protected].
Subscribe, rate, and review all Philly Influencer podcasts here. Follow Philly Influencer onTwitter, Facebook, and Instagram.