National Cheesesteak Day
National Cheesesteak Day on Wednesday, March 24, here are the best places to get the best cheesesteaks in the city! For a mouthful of premium steak and melty goodness, hit up the spots below.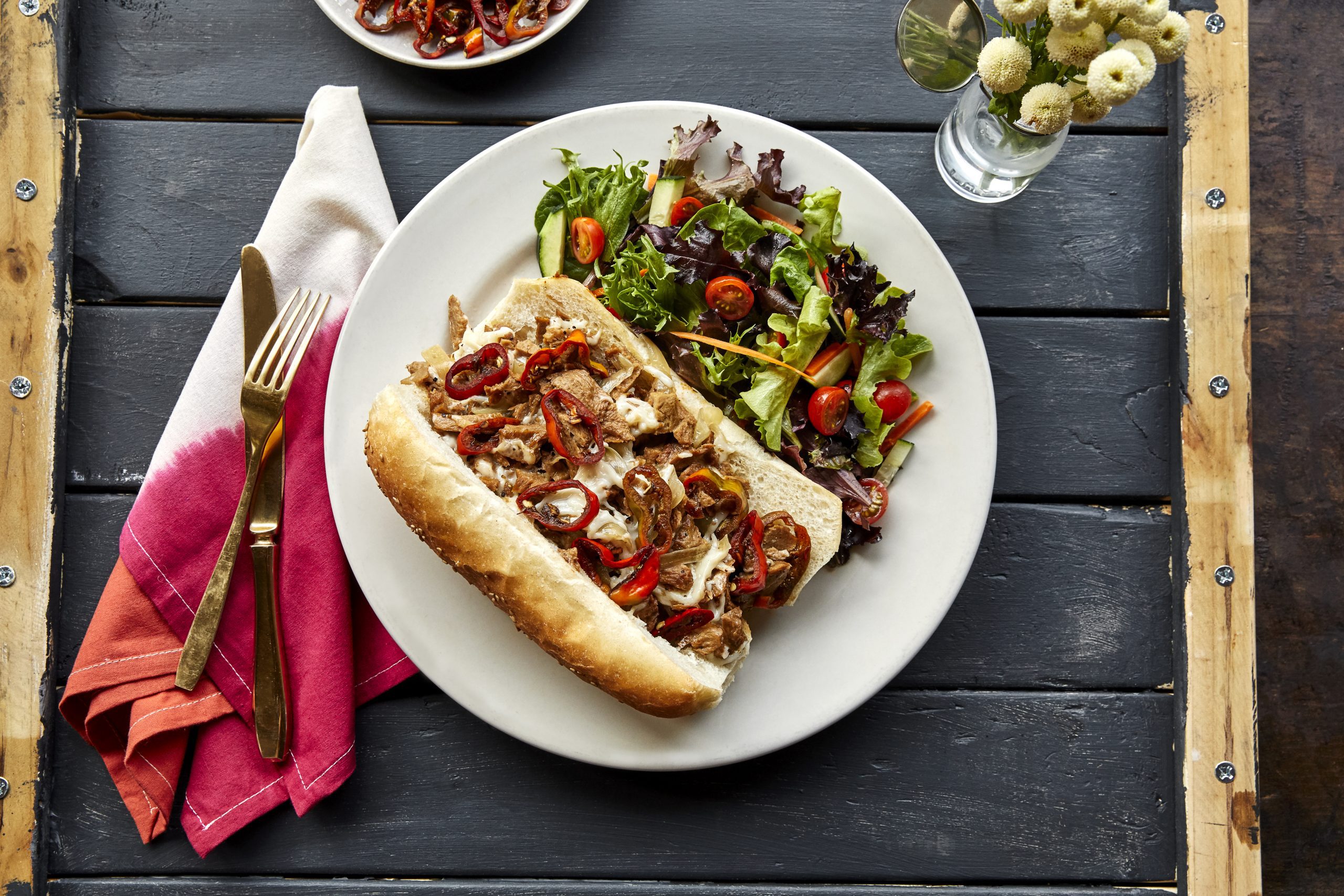 • The Bourse: Marino Brothers Cheesesteak at The Bourse, Old City's modern artisanal food hall, is the go-to spot for high quality, locally-sourced, and farm-fresh Philly cheesesteaks. The menu includes rib-eye steaks with a choice of cheese and onions, The Works with mushrooms, onions, and sweet peppers, Pizza Steaks, Cheesesteak Hoagies, and Breakfast Cheesesteaks with eggs and onions.
• East Passyunk Avenue: East Passyunk Avenue, home to over 150 independently-owned businesses in South Philadelphia, is the mecca for cheesesteaks among tourists and locals with the legendary Pat's King of Steaks and Geno's Steaks. Both local landmarks are open 24 hours, seven days a week for folks to enjoy the Philadelphia staple.
• Milk Boy South Street: MilkBoy South Street, part of the iconic, Philadelphia-born MilkBoy brand known for booze, bites, and great music, and MilkBoy Philly, the landmark locale of the iconic Philadelphia-born brand located in Center City, offer their take on a veggie-friendly cheesesteak, dubbed the "Caulisteak" made up of American cheese, mushrooms, onions, roasted garlic aioli, and the star of the show – cauliflower, available at both locations.
For meat lovers, enjoy a delicious Chicken Cheesesteak consisting of "Tommy Sauce", with or without onions, and a choice of beer cheese, American or provolone cheese, available only at MilkBoy South Street.
• Sabrina's Café: Sabrina's Café,  the locally grown group of popular breakfast, lunch and (in one case) dinner restaurants, has executed a delectable, meat-less, dairy-free take on the iconic sandwich with their Veggie Philly Cheesesteak made up of marinated seitan, sautéed onions and long hots, served with vegan cheese on a Sarcone's roll, available at all open Sabrina's locations.
…
Easter and Passover Deals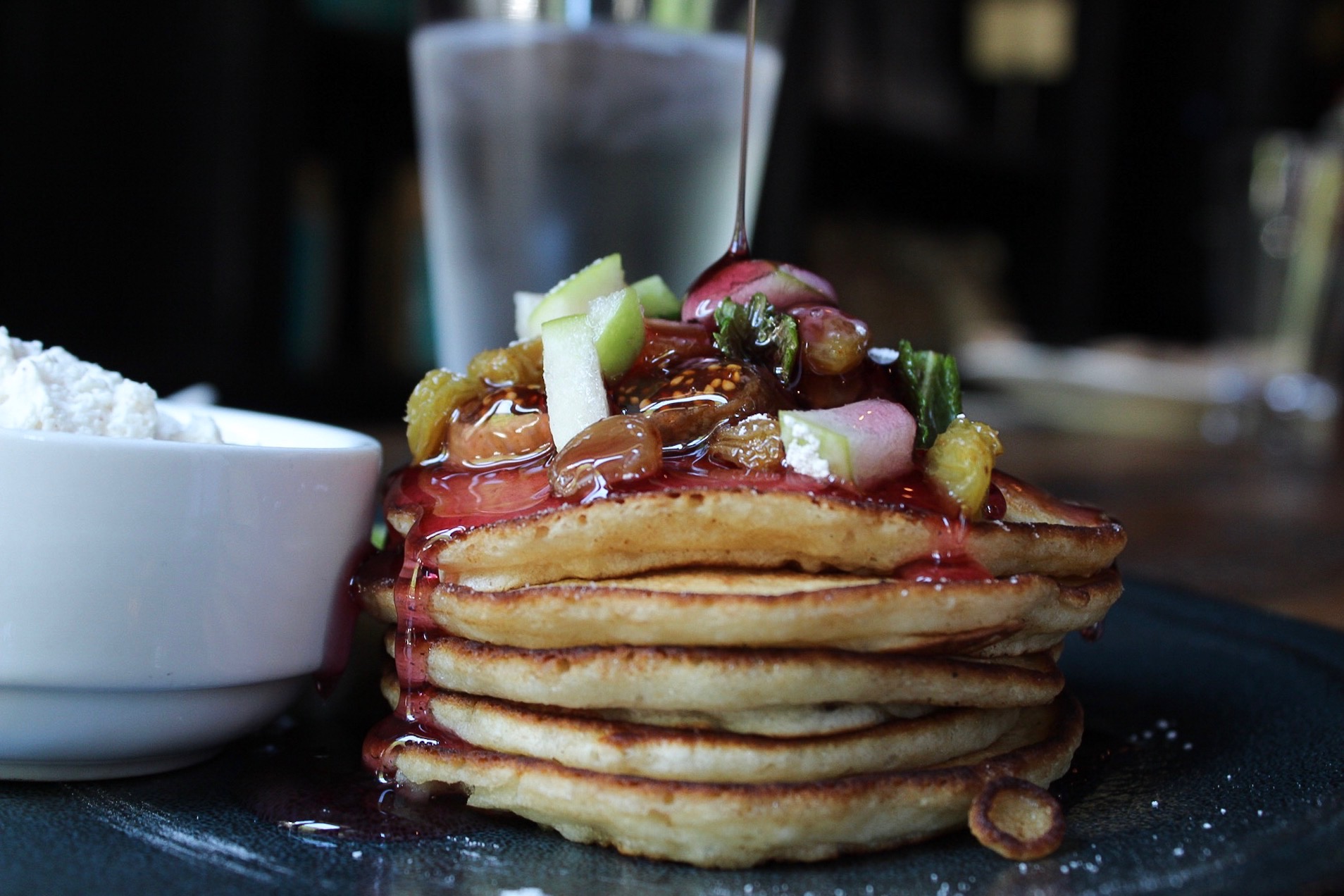 • a.kitchen: a.kitchen's Easter offerings will be taking over the city from 10 am to 7 pm on Easter Sunday. It's $45 or $55 per person, depending on the choice of entree. With a hearty mix of brunch + dinner offerings, there's something for every palate, plus folks will have their choice of some a la carte add-ons. The first course includes Young Green Salad (sorghum, fennel, cucumber, verjus dressing) and White Bean + Spring Vegetable Soup (fregola bardo, pistachio pistou, basil). For an entree, you can dive into Lobster Benedict (English muffin, seaweed hollandaise, poached eggs), Buttermilk Biscuits + Gravy (smoked duck leg gravy, smothered sunny eggs), Grilled Pennsylvania Trout (chartreuse braised artichoke + potato, rhubarb 'vierge' sauce), and more. For dessert, try their their Lavender + Buttermilk Panna Cotta, Carrot + Yogurt Cake, Almond + Rhubarb Financier, and Chocolate Tahini Cake.
Indoor and outdoor seating reservations can be made on Tock.
•Amada: Stop by Amada in Easter Sunday Brunch (dine-in, indoor, and outdoor). On Sunday, April 4, from 12 -3 pm, pick from the a la carte menu or a special Easter Sunday Brunch fixed price menu. Easter Sunday Brunch fixed price is $40 per person and includes Tapas, Shared Plates for Tabl, Bread Basket  (Mallorca Bread, Olive Oil Cake, Croissant, Cherry & Fig Jam), Whipped Butter Croquetas (Serrano Ham Croquettes, Romesco), Ensalada Verde (Green Salad, Asparagus, Favas, Avocado, Green Beans), and
Fresh Fruit (Agave and  Mint).
For an entree, try their savory Shakshuka (Baked Eggs, Tomato Piperade, Olive Salsa Verde, Mahon Cheese Toast, Lamb Merguez), Iberian Steak and Eggs  (Pork Pluma, 2 Eggs-Any-Style, Guindilla Aioli),
Brunch Coca (Mahon Bechamel, and more.
Reservations available now on Opentable or by calling 215-625-2450.
You can enjoy Easter Sunday Tapas and Vino (Dine-in, indoor and outdoor) at Amada as well. Enjoy a selection of small plates (Aged Manchego and Jamón Serrano, and eight other delicious options) and half-priced bottles of wine (Cava Brut, Penedès, CVNE, NV $31BLANCO and  Mencía, Bierzo, El Castro de Valtuille 2016 $32). Tapas are $7 each, set of five for $30, or try all nine for $45.
Reservations available now on Opentable or by calling 215-625-2450.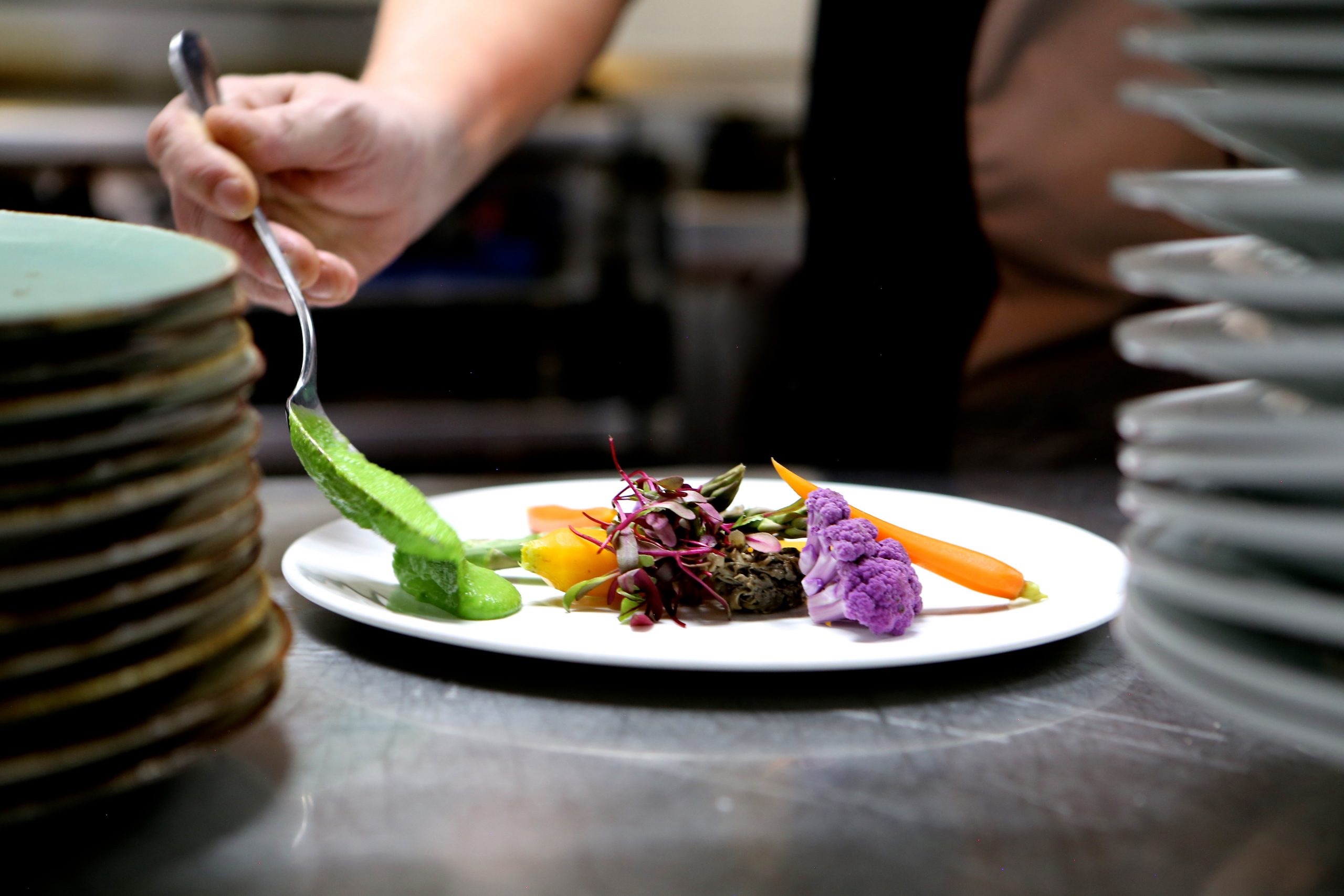 •Chez Colette: Sofitel Philadelphia at Rittenhouse Square presents Easter Sunday Family Style Brunch in Chez Colette on Sunday, April 4, from 12:30-4:30 pm. Enjoy all your Easter and spring favorites with your family with a feast including all of the selections listed served family-style. Easter Sunday Brunch menu includes Shrimp Cocktail, Caesar Salad, Grilled Asparagus Salad (Feta, Spring Onion), Sliced Seasonal Fruit Display, Charcuterie with Cheese and Bread Display, Pan Seared Salmon, Crab, and Spring Root Ragout, Glazed Pit Ham, Garlic Roasted Prime Rib, Vegetable, and Local Smoked Cheddar Frittata, Parsnip and Potato Smash, Truffled Crab Macaroni and Cheese, Baby Carrots with Salted Caramel, Strawberry & Elderflower Frasier, Fruit Tarts, Assorted Cream Puffs, Chocolate Hazelnut Mousse Popsicle and Lavender Madeleines. The deal includes a complimentary glass of bubbly for the grown-ups. The cost is $65 per person, with half the price for children under 12. All prices subject to all applicable taxes and 18% gratuity
•Fork: Old City's popular brunch spot and modern American hotspot, Fork, is offering up a Passover Dinner Box for 2: $150 for takeout. You can choose between Braised Short Rib or Seared Arctic Char. Each dinner is served with Spring Vegetable Couscous, Carrot Salad with Spicy Cashews and Cured Duck, Smoked Trout Rillette with homemade matzoh crackers, pickles, and caviar, Wilted Spring Greens, and Flourless Chocolate Charoset Cake. The Seder Plate (includes shank bone, parsley, horseradish, egg, charoset)
Boxes must be pre-ordered via Tock for pickup on Saturday 3/27 during the day. This dinner will also be served as an in-house option on Saturday 3/27 alongside Fork's a la carte dinner menu. There will also be an Easter Sunday Brunch for $35 per person.  You can enjoy a three-course prix fixe with a special menu to welcome Spring.
Reservations can be made here.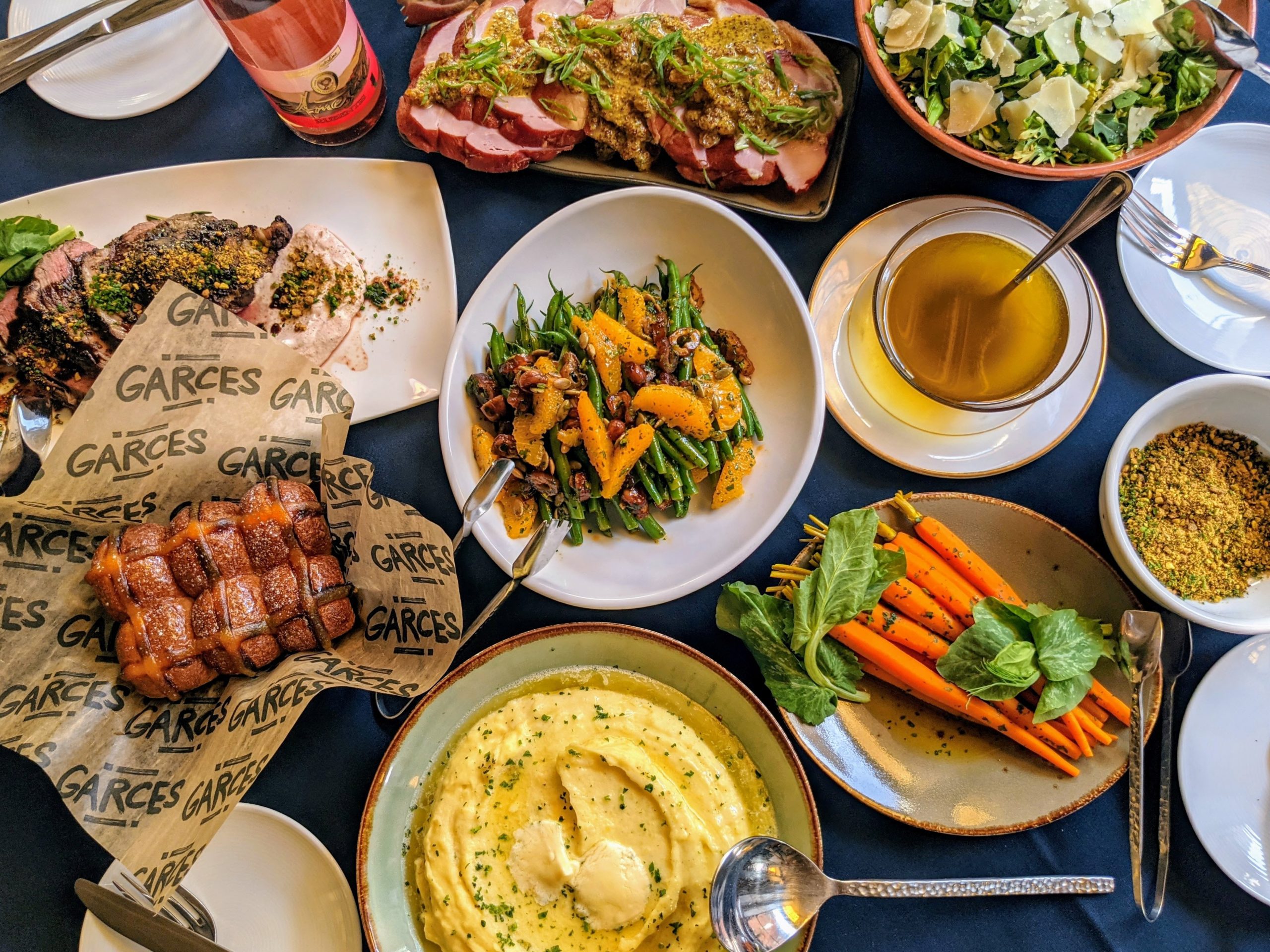 • Garces Trading Company: Enjoy a chef-curated Passover meal perfect for the whole family through April 4th. The $40 meal can be picked up ready to eat or can be prepared for heat and serve (minimum of two people). The menu requires a two days notice on the Garces Trading Company website. It includes family-style portions of Fennel & Herb Braised Brisket, Jumbo Matzo Ball Soup, Crispy Latkes, Raisin Noodle Kugel, Bubbeh's Cinnamon Apple Cake. Pick up your order from Garces Trading Company's ghost kitchen and virtual marketplace operating out of The Olde Bar in Old City at 125 Walnut Street.
You can also get a Chef-cooked Easter Dinner from our family to yours. The cost is $55-75 per person and serves a minimum of 2 people. It includes a choice of sliced Pineapple-Glazed Ham with Golden Raisin Mustard Sauce or Kofta Spice-Rubbed Leg of Lamb with Pomegranate Glaze.  The dinner is ready-to-eat and heat or serve. It contains family-style portions of Ensalada Verde, Garlic Mozzarella Mashed Potatoes, Honey Turmeric Carrots, Judias Verdes, and individual Hot Cross Buns and Lemon Blueberry Tarts.
• Hawthornes Easter Bunny Brunch: Hop on down and celebrate Easter Weekend in South Philly! Hawthornes and Pivot Coffee invites families to join the egg-citing fun at the first-ever Hawthornes Easter Bunny Brunch. Get out those bunny ears, bonnets, and bow ties for brunch on Saturday, April 2nd and Sunday, April 3rd, from 9 am to 3 pm. Snap some family photos with the Easter bunny himself! Specials include bunny pancakes, bunny scramble, and carrot cake pancakes with cream cheese maple syrup, plus fun spins on cocktails like Bunny Marys, and Carrot Juice Mimosas for the grown-ups. Outdoor seating available in the festive spring-decorated bubbles, on the sidewalk, and in the heated covered tent. Reservations required. $10 per person. To make a reservation please use OpenTable.
• High Street Philly: This Passover, you can try any of the amazing Passover deals High Street Philly.  The Passover Dinner Box is $50 per person. You choose between Braised Brisket or Seared Salmon. Each dinner is served with Roasted vegetables, Matzoh ball soup, Chicken liver mousse with homemade matzoh crackers, Charoset, Flourless chocolate cake. You can also add the Seder Plate for just $20. The plate includes Shank bone, Parsley, Horseradish, and an Egg. You can pre-order the dinner box Tock (orders open March 6).
Their fun Easter Basket includes Madeleines,  Macarons,  Coconut Macaroons, "Peeps", Mini Carrot Cake, Pistachio-Rose White Chocolate Bark, and Merengues. The baskets are available in the shop all week prior to Easter (orders open March 24).
For their Easter Bake Sale, try their bread (including Plain Challah and Cinnamon Raisin), Cinnamon Buns, Easter Baskets, Flourless Chocolate Cake $45, and Carrot Cake $45(orders open March 24) with pickups scheduled for Saturday, 3/3 at High Street and Easter Sunday at Fork.
• The Love: Rittenhouse Square's The Love will be offering brunch on Easter Sunday from 10 am – 2:30 pm for dine-in, dine outside, or takeout! Enjoy The Love's Shrimp & Grits, signature "take me away" Nashville Hot Chicken, Ricotta Ravioli, Stoned Ground Grits, and more.
• The Olde Bar: The Olde Bar will have a special brunch on Sunday, April 4 from 12-4 pm. Book your table inside at the brand-new library nook-themed private dining areas or enjoy outdoor seating, weather permitting. Reservations available now on Opentable or by calling (215) 253-3777. Look for delicious Easter and spring-inspired fare, over-the-top seafood specials, spring cocktails, special mimosas and bloody marys – and other surprises. Select features include Peeky Toe Crab Omelette; Avocado, Creme Friache, Sauce Maltaise, Breakfast Potatoes; Wild Mushroom Quiche; Goat Cheese, Asparagus, Favas, Frisee Salad; and Chicken n Waffles; Sweet Tea & Maple Glaze, Sage Hot Sauce, Sweet Corn Waffles.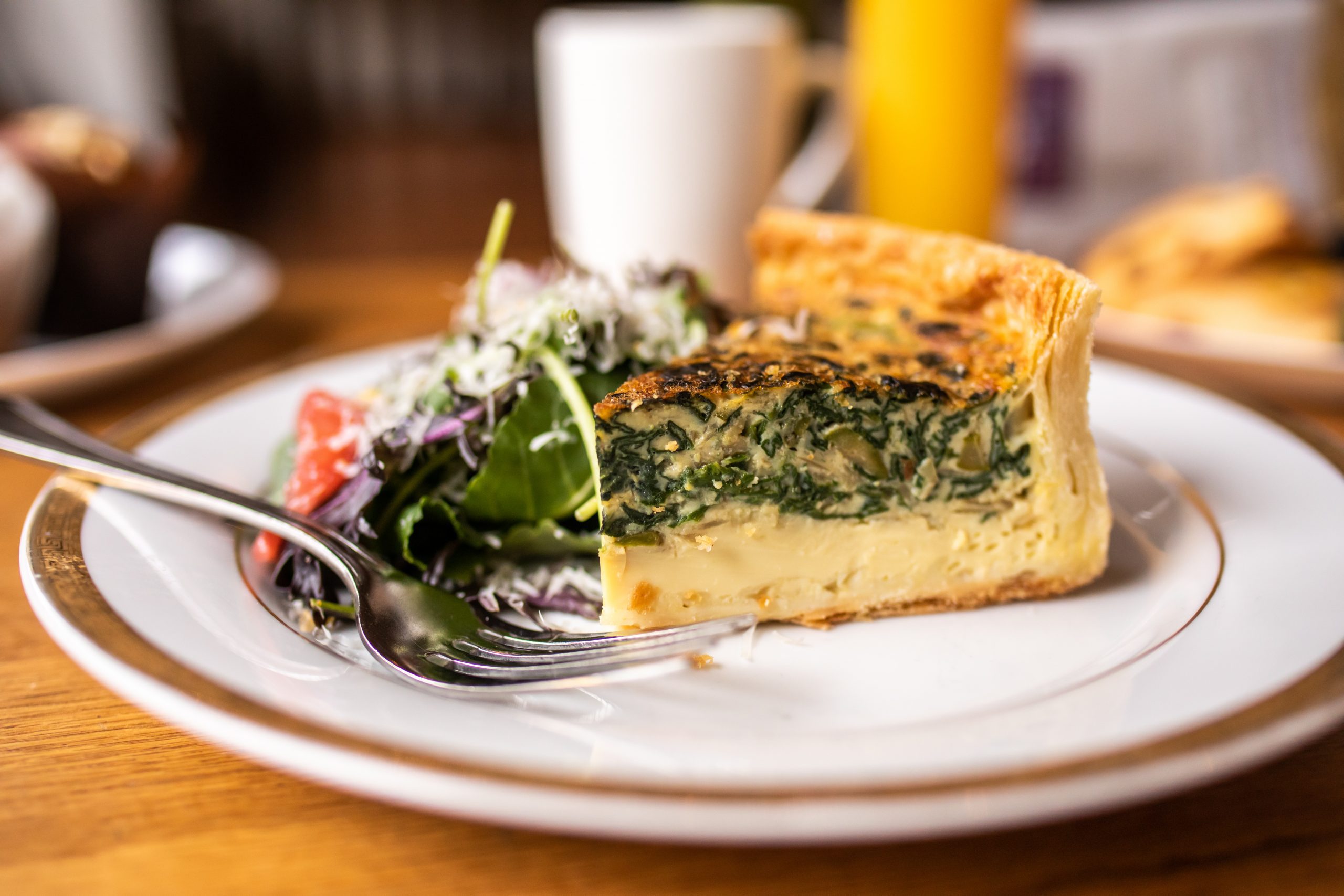 • Revolution Chophouse: Revolution Chophouse, Located within Valley Forge Casino, Revolution Chophouse offers the perfect upscale dining experience for families this Easter with a 3-course prix fixe menu for $65 per person. The menu includes Creamy Roasted Tomato and Parmesan Soup, Jumbo Lump Crabmeat, Toasted Brioche, Red Wine Braised Leg of Lamb (Mashed Potatoes, Baby Heirloom Carrots, Sugar Snap Peas, Tabasco Shallots), Pan-Seared East Coast Halibut (Baby Spinach, Citrus Butter Sauce, Tempura Style Jumbo Shrimp, Marble Potatoes), and more. For dessert, enjoy the sweetness of Mixed Berries and Moscato Infused Sabayon, Chocolate Dipped Biscotti, or Chocolate Tart (Peanut Butter Mousse, White Chocolate, Peanut Brittle).
• Steak 48: Center City's Steak 48, Philadelphia's premier modern Steakhouse (and one of the hardest reservations in Philadelphia to get) is typically open for dinner service only. This Easter Sunday, Steak 48 will extend its hours of operation, opening at noon for lunch service in addition to dinner service! Steak 48's menu offers a plethora of indulgent options to celebrate Easter with an over-the-top meal. The menu includes a fantastic Fresh Seafood Raw Bar Tower, a variety of Prime Steaks & Chops with additional add-ons including Black Truffle Sauteed Lobster, Crab Cake, 'Oscar' and Crispy Shrimp, and Whole Colorado Rack of Lamb. Signature sides including Corn Crème Brulee, Praline Sweet Potato, Creamy Mac & Cheese, and Kennett Square Mushrooms, will have you coming back for more.
They also have decadent desserts including Peanut Butter Pie, Crispy Banana Split, Ultimate Warm Vanilla Caramel Cake, and more.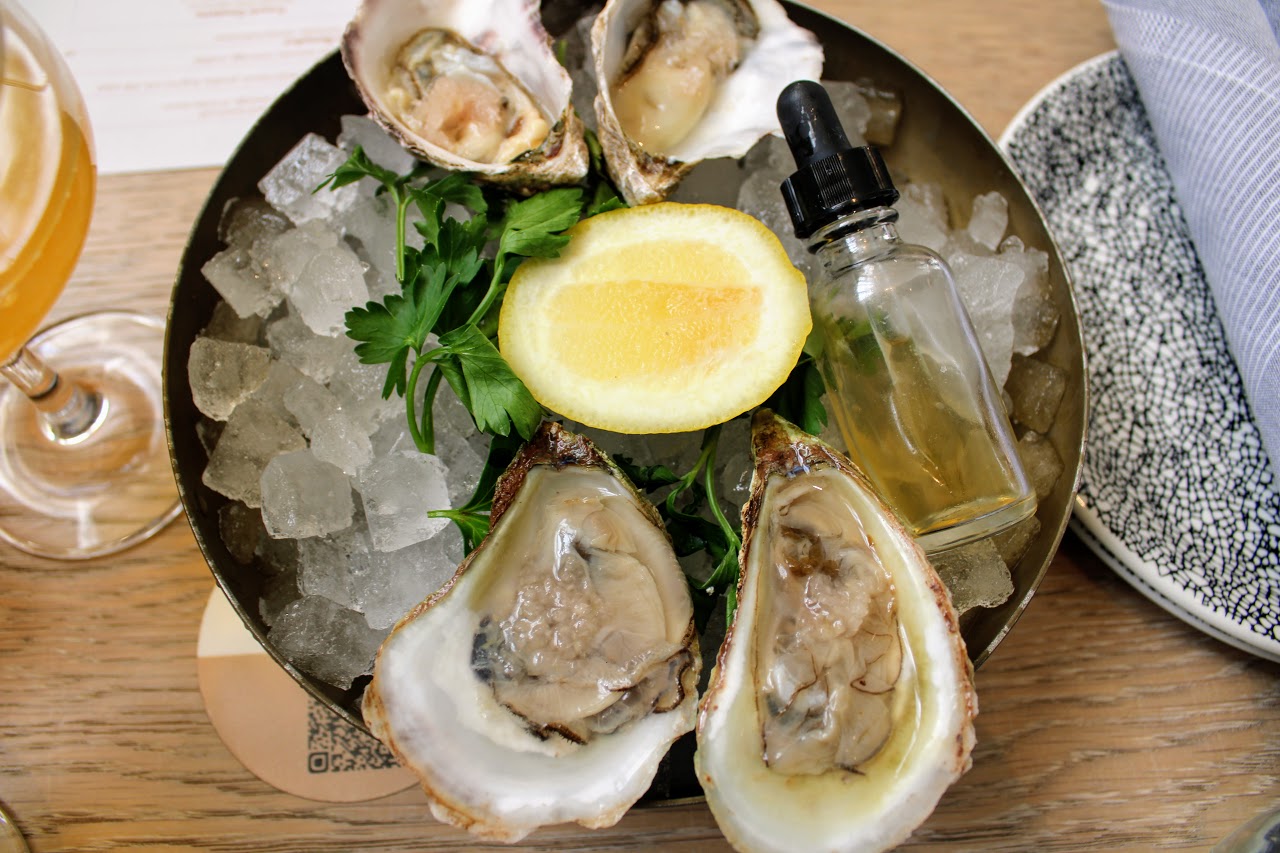 •Talula's Garden: Talula's Garden will be offering brunch on Easter Sunday from 10:00 am – 2:00 pm for dine-in, dine outside, or takeout! Enjoy seasonal farm-to-table fare including Fresh Baked Gluten-Free Blueberry Pecan Streusel Muffins with Whipped Butter, Beet Cured Salmon Gravlax, Savory Steak & Egg Bowl, and more.
•The Wayward: Enjoy Easter brunch on The Wayward's restaurant's spacious outdoor terrace: an urban oasis complete with lush green landscaping and string lighting with café tables overlooking the vibrant East Market corridor. It's set far back from the street—ideal for privacy and creating a setting that transports you to a Parisian bistro. The menu includes Lobster Eggs Benedict (on an English muffin with ratatouille and old bay hollandaise), Chicken Waffle Pot Pie (cream-chicken fricassee, sunny-side-up egg, peas, corn, carrot), Cast Iron Waffle (caramel apple poelee, maple mousseline, candied pecan), Truffle Tarte Flambe (Alsatian flatbread, mushroom ragout, pistou, sunny-side egg), and Oyster Shooters (The Washed-Up Sailor; fermented tomato, new Amsterdam vodka, celery bitters, lemon, oyster and South of The Navy Yard; dill beefeater gin, caper brine, lemon, oyster).
…
National Cocktail Day
Celebrate National Cocktail Day on Wednesday, March 24 with a cocktail — or two — in hand!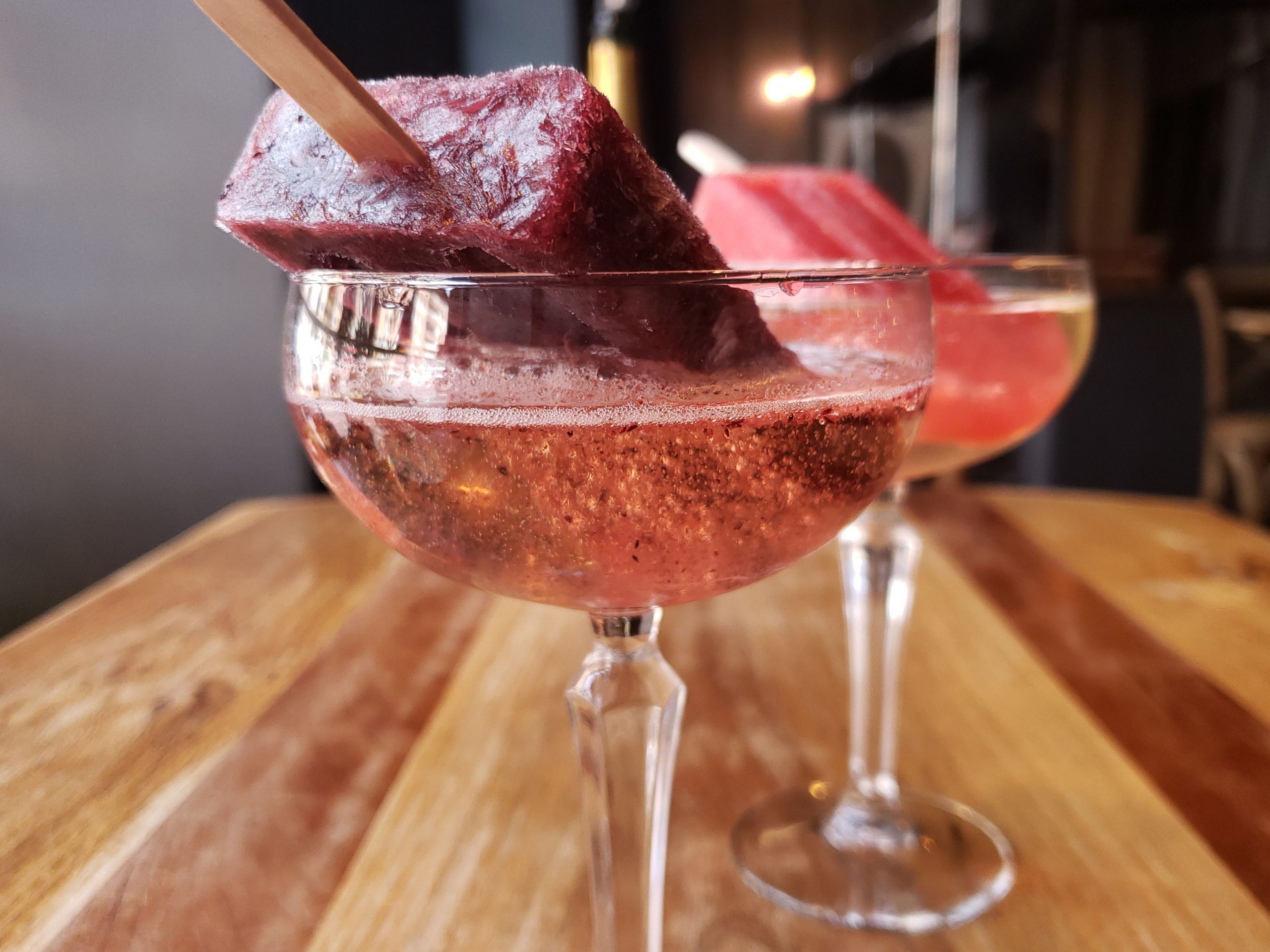 • Art in the Age: Art in the Age, Old-City's unique tasting room, home bar supply and bottle shop, has a line of spirits that integrate ingredients from Pennsylvania history that imbibers can enjoy to-go or at the newly expanded outdoor tasting garden! Guests are invited to stop by for a craft bottled cocktail or tasting flight in the cozy seating area at Art in the Age. Plus, while it's still chilly, thrifty passersby will enjoy Cozy Hour, in which Art in the Age offers special deals on craft cocktails every day from 3 – 5 pm.
• Assembly Rooftop Lounge: Assembly Rooftop Lounge, Center City's rooftop lounge with panoramic views of the Benjamin Franklin Parkway, City Hall and the Philadelphia Museum of Art, has a bevy of hot and chilled libations available for sipping on their luxurious rooftop. Chilled cocktails include a refreshing Frosé and Rose Gold Margarita, while steamers include Peanut Butter & Chocolate with peanut butter whiskey, peanut butter, milk chocolate ganache, milk, and marshmallow, and Rooftop Remedy consisting of Mount Gay Aged Rum, honey, lemon, ginger, and earl grey.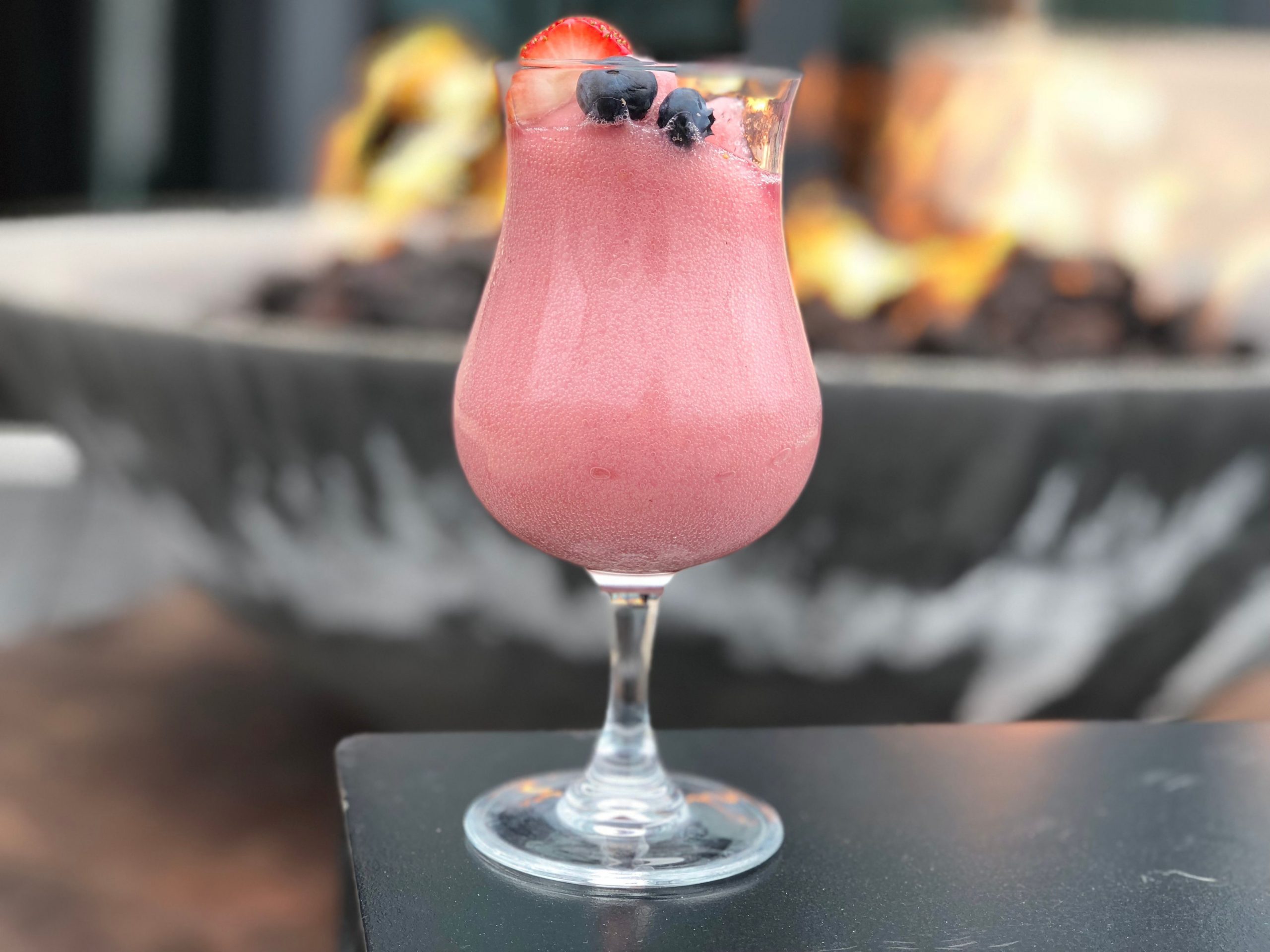 • Devil's Den: Devil's Den, the South Philly spot for pub fare and an extensive beer selection, offers quite the takeaway menu serving cocktails to-go by the single or by the quart as well as Strawberry Shortcake and Mango Creamsicle boozy popsicles. Single servings of their Pickletini, Sangria, White Peach Bourbon Sour, and Spicy Passionfruit Margarita are available for dine-in or takeaway, and all except for the Pickletini are for in quarts for pick-up, making up four servings in one container.
•East Passyunk  Avenue: East Passyunk Ave is a hub for delicious libations at various restaurants and bars such as seasonal whiskey cocktails from Manatawny Still Works, classic and flavored margaritas by the glass or pitcher from Cantina Los Caballitos, and upscale spirits-focused craft drinks from Stateside.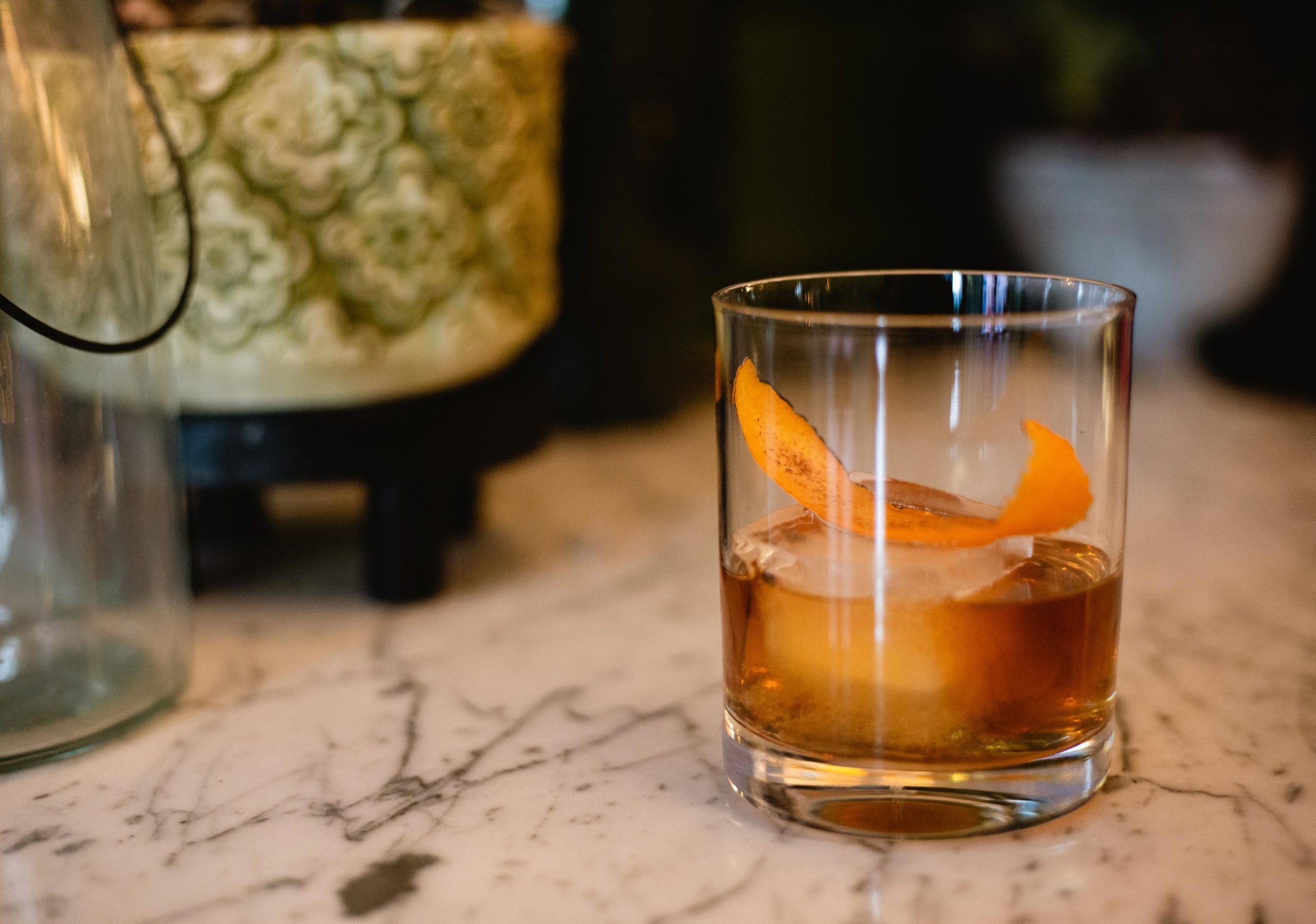 • Forsythia: Forsythia, Old City's French bar and restaurant helmed by Chef Christopher Kearse, boasts a beverage list consisting of wine by the glass or bottle, craft beer, and craft cocktails such as Spring Breaker, made up of gin, combier apricot, passionfruit, coconut, and lime, Body of the Year, with foie gras washed Maker's Mark, Oloroso sherry, and candied orange, and #6, reposado tequila, hibiscus, egg white, orange, and pineapple cordial.
• Jet Wine Bar: Jet Wine Bar, Philadelphia's "global vineyard," offers a variety of specialty cocktails in addition to their impressive world-wine selection of wines, including Sangria (red or white), Honey Bourbon Smash, Watermelon Moscow Mule, Rosé Aperol Spritz, and Spicy Grapefruit Margarita, to name a few. Available for takeaway and sit down at Jet Wine Garden, their adjacent outdoor oasis.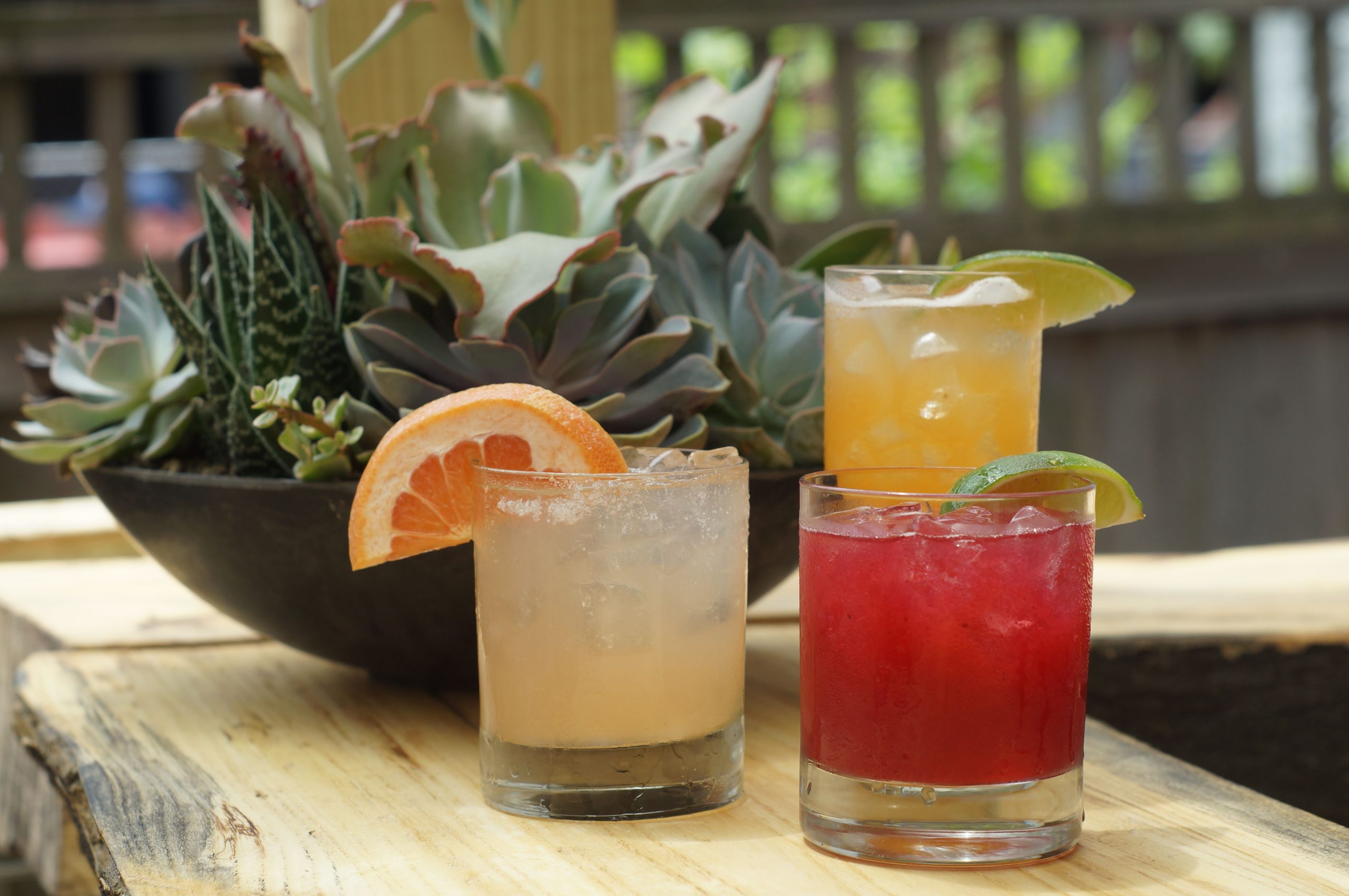 •MilkBoy  South Street: MilkBoy  South Street, part of the iconic, Philadelphia-born MilkBoy  brand known for booze, bites, and great music, and MilkBoyPhilly,  the landmark locale of the iconic Philadelphia-born brand located in Center City, boast stellar bar programs which include signature cocktails such as the Pharmacist, made up of bourbon, pineapple, and honey, a classic Moscow Mule, made up of vodka, ginger syrup, and lime, and variations of Old Fashioneds
• Rex 1516: Rex 1516, home to quality Southern-inspired cuisine, remains open for takeout, delivery, and outdoor dining at their new streetery  set-up. Half a dozen cocktails including their Horned Lake Hurricane, Tequila Thrasher, Gin Mot Mot, and more are available to-go at their South Street location.
• Square 1682: Square 1682, the modern American kitchen located at the intersection of 17th and Sansom streets, features bottled cocktails to-go of two classic cocktails, an 8oz Negroni ($16) and an 8oz Manhattan ($15), available on March 24 in celebration of National Cocktail Day.
• Twisted Tail: Twisted Tail, the popular Southern-inspired restaurant and bar on Headhouse Square, excels in delicious libations including their craft cocktails such as the Champagne Pop, made up of lemon or strawberry popsicle with champagne, the Black Cherry Gimlet, consisting of black cherry vodka, vanilla, lime, and marasca cherry, and signature Mint Julep, with Maker's Mark, mint, and sugar. Enjoy the refreshing sippers available for limited indoor dining and sweeping outdoor seating.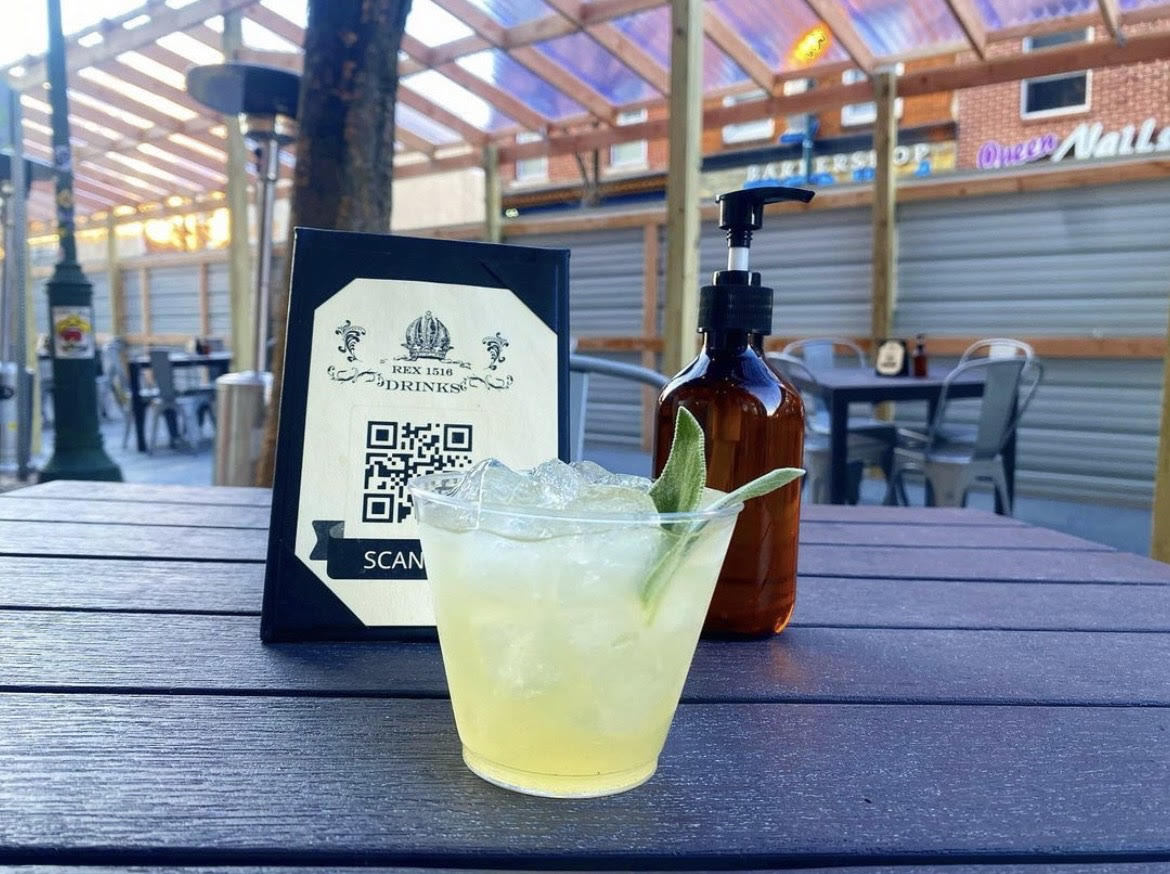 •Urban Farmer: Urban Farmer, Logan Square's modern American steakhouse, brings variety to their beverage menu with a bevy of hot, chilled, and virgin cocktails. Imbibers can choose from an extensive menu featuring Farm Toddy, Mulled Wine, House Martini's and Manhattans, Seasonal Old Fashioned, and non-alcoholic takes on a Paloma and Moscow Mule. 
---
You can follow Candis McLean on Twitter (@CandisRMcLean) and e-mail her at [email protected].
Subscribe, rate, and review all Philly Influencer podcasts here. Follow Philly Influencer on Twitter, Facebook, and Instagram.