The 2021 National Football League Draft is a week away. Since hiring Nick Sirianni as the new head coach, there's been a lot of chatter and analysis on how the Eagles' scheme will pan out. In this league, a team's scheme is only as good as the talent they plug into it. This year's draft has plenty of young playmakers that any NFL team would be lucky to draft. From match-up nightmares like Kyle Pitts and Jaylen Waddle, to scheme-builders like Micah Parson and Jaycee Horn, there's a great crop of soon-to-be NFL stars to choose from.
With the Eagles needing help in an endless number of positions, staff writers Larry Henry Jr. and Candis McLean break down their top players to watch in this year's draft.
Larry's Players to Watch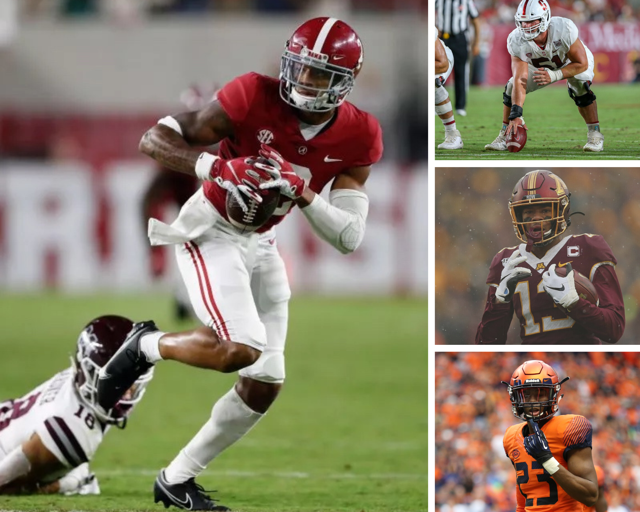 • Patrick Surtain Jr. (CB, Alabama): If Patrick Surtain Jr. falls to the Philadelphia Eagles at No. 12, Howie Roseman would be foolish not to take him. The son of long-time NFL cornerback, Patrick Surtain, Surtain Jr. is coming off a National Championship-winning season at Alabama, where he was named a First-Team All-American and SEC Defensive Player of the Year. Standing at 6'2″, 202 lbs., the Florida native only allowed 273 combined yards from his position and allowed 25 yards or less in 10 of his 13 appearances last season. Surtain Jr. may be snatched up by the rival Dallas Cowboys, but he would surely be an impact starter on day one for the Eagles' secondary.
• Rashod Bateman (WR, Minnesota): Wide receiver continues to be a need for the Eagles, and if they are unable to take any of the top three guys in the first round, they could select Minnesota's Rashod Bateman in the second round. Bateman only played in five games in 2020 due to COVID-19's impact on the Big Ten, but overall finished with 472 receiving yards and and two touchdowns. He's 6'2″, 210 lbs., and is coming off a strong career with the Golden Gophers offense. After failing to make a splash at the WR position over the past few drafts, the Eagles shouldn't pass up Bateman if he falls to them.
• Baron Browning (LB, Ohio State): The Eagles need a top linebacker to lead the way into the future and Baron Browning could be that guy in the middle rounds. Browning will likely play as a 4-3 Will linebacker in the pros, and delivered several standout moments in Columbus over this three-year career. Browning showed some inconsistencies, but was strong down the stretch to help the Buckeyes reach the National Championship. He is physically strong and a forceful tackler and would be a major addition to the Eagles linebacker corps, who has yet to find its next star.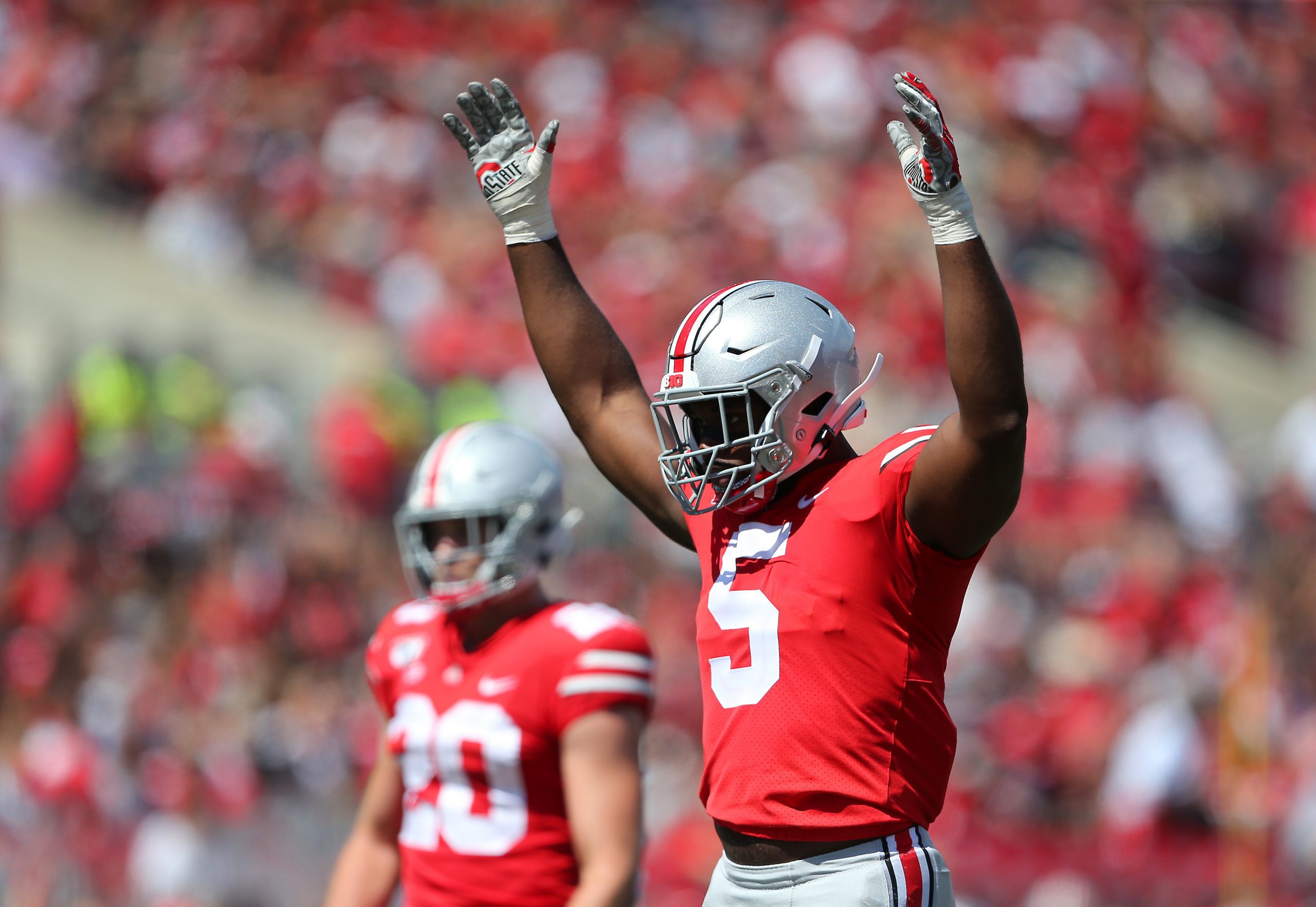 • Drew Dalman (C, Stanford): Jason Kelce isn't getting any younger and the Philadelphia Eagles will need to find his successor sooner than later. Drew Dalman could be that guy in the middle to later rounds for Roseman to snatch up. Dalman stands at 6'3″, 295 lbs. and is coming off a six-game season with Stanford, where he collected First Team All-Pac-12 honors. He's the son of former Stanford and San Francisco 49ers offensive lineman Chris Dalman, so there is football pedigree within his family. Dalman isn't very explosive off the line, but still has room to grow especially with Kelce listed at the No. 1 for now.
• Ifeatu Melifonwu (CB, Syracuse): If the Eagles do not select a corner back in the first round, Ifeatu Melifonwu might be the steal at the position later on. Melifonwu played in 19 games over the 2019-20 seasons, and is a talented player on the outside who will likely be a starter within his first two seasons in the NFL. Melifonwu has the size and toughness of a starting safety, but overall is a very intriguing press-corner prospect. He also isn't afraid to stick his nose in and make tackles (55 tackles in 2020 for Orange, earning Third Team All-ACC honors). Melifonwu only had one interception in 2020 for the Orange, but is a talented cornerback who will be exciting to watch at the next level.
…
Candis' Players to Watch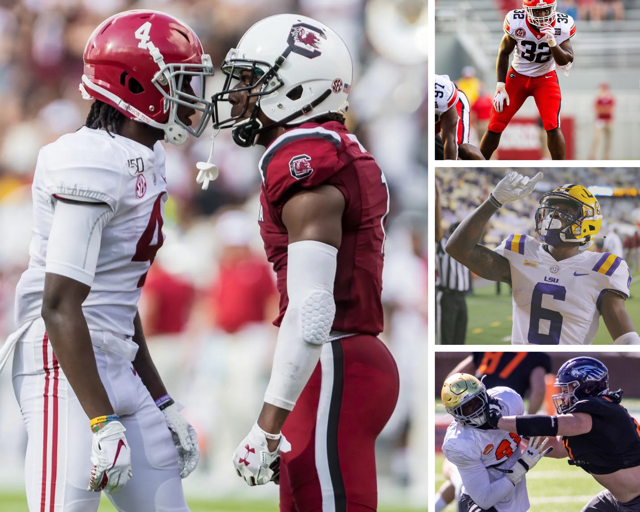 • Jaycee Horn (CB, South Carolina): Jaycee Horn is a dog. The son of Saints great Joe Horn, the 6'1″ cornerback allowed a passer rating of 54.9 this season. As a 4.3 guy, his speed is not a question. He's relentlessly competitive in press-man coverage and patient enough to not panic when in-phase with a WR. He's truly a special kind of athlete, has great ball skills, and is physical at the catch point. In his game against the Florida Gators, he battled Pitts when lined up against him. Weeks later, he shut down Elijah Moore. That's the kind of versatile corner you're getting with him.
• Caleb Farley (CB, Virginia Tech): I know, I know, drafting an injured cornerback is giving you all Sidney Jones flashbacks. But from a pure talent standpoint, Farley has it all. Also with the Cover 2 base coming to the Eagles, Farley would thrive in the system. Farley played a lot of off coverage at UVA, his ability to drive, disrupt, and read routes is the best in the class. His tremendous closing speed also allows him to close separation gaps between him and WRs (see the 20019 Miami game).
• Terrance Marshall Jr. (WR, LSU): The Eagles presumably took themselves out of the Ja'Marr Chase conversation when they traded out of the sixth overall pick. If the team doesn't get their hands on the likes of Jaylen Waddle and DeVonta Smith in round one, they'll be looking for pass-catching help later in the draft. It's my hope they don't wait too long and can scoop up the likes of 6'3″ Terrance Marshall Jr. It's not because Marshall is the next best WR after the top guys go, it's because I like his fit and guys like Rashod Bateman will probably be gone by our pick in round two. We have a lot of speed elements in the WR room already (Jalen Reagor, John Hightower, and Quez Watkins). Marshall, the former five-star recruit has size, good release moves off the line to beat press, has shown great ability to attack leverages in coverage, and has shown tremendous strength at the catch point (see the Missouri Tigers game). He needs to work maintaining his acceleration through his routes, getting stronger so he can refine his release against bigger defenders, but with Sirianni being a WR specialist, these are all things that can be developed over time.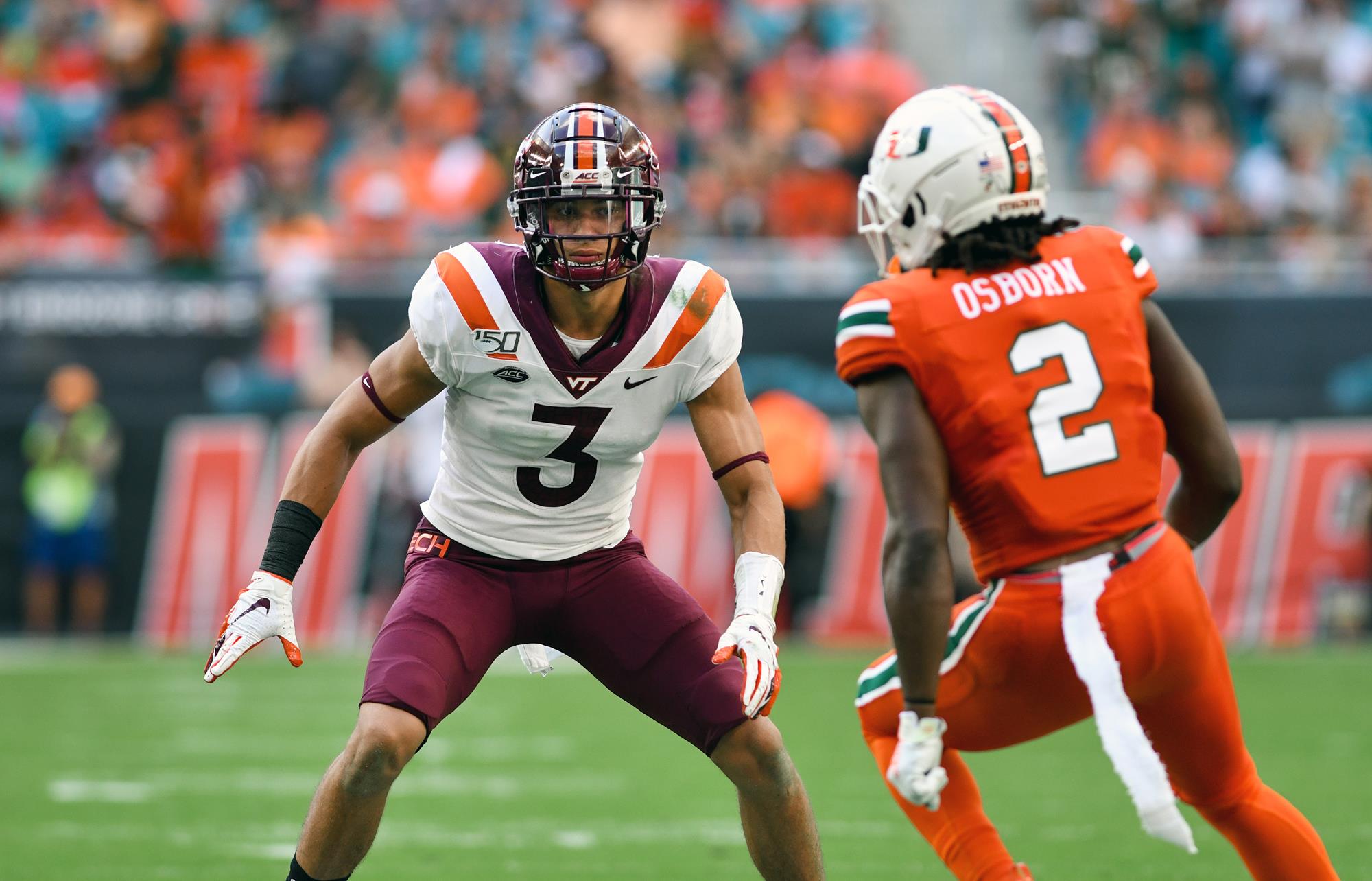 • Quinn Meinerz (C, Wisconsin-Whitewater): This small-school wonder has been gaining some attention since his strong showing and toughness (he broke his hand) at the Senior Bowl. With perennial Pro Bowl center Kelce getting up there in age, and considering retirement in the past two off-seasons, finding a capable replacement at the center position should be a top priority for the Eagles. Though he played in the NCAA Division III, Meinerz's toughness, work ethic, tremendous low center of gravity, and versatility to play guard are attractive. He has tremendous upside, has "The Gut" as a nickname, and hit all the measurables at his pro-day, including 33 reps on the bench press.
• Monty Rice (ILB, Georgia Bulldogs): Let's be clear about something here, the Eagles traditionally don't value drafting linebackers high. With Jonathan Gannon at defensive coordinator, and the Zimmer influence taking over the scheme, things may be changing. But I'm going to stay on the side of tradition and Roseman's logic here and offer up this day-three linebacker to watch. Rice is 6′ and 233 lbs. He has good speed and athleticism and has an instinct that always has him around the ball. A foot injury at Georgia slowed him down a bit, and he'll still need some development in coverage and tackling. However, with Eric Wilson on a one-year deal, and players like Alex Singelton headed to OLB, depth at the ILB makes sense.
…
Draft Information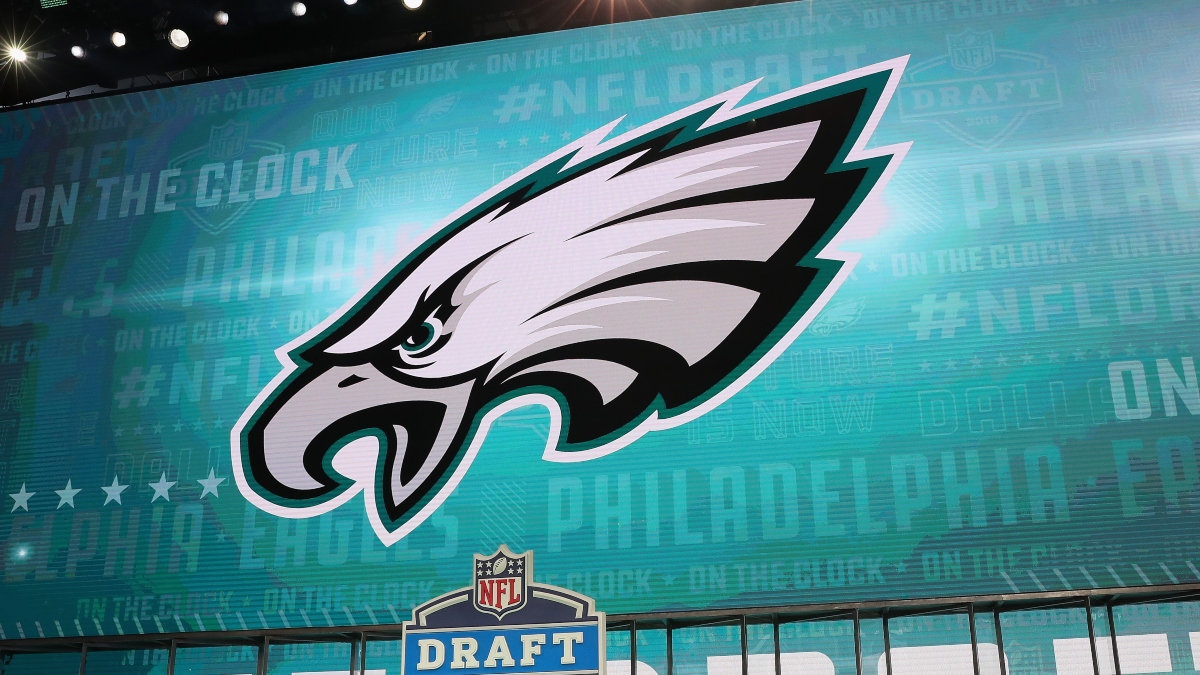 Date: Thursday, April 29 (Round 1) | Friday, April 30 (Rounds 2-3) | Saturday, May 1 (Rounds 4-7)
Start time: 8 p.m. ET (Thursday) | 7 p.m. ET (Friday) | Noon ET (Saturday)
TV channel: NFL Network | ESPN
Live stream: NFL app
---
You can follow Larry Henry on Twitter (@lhenry019) and e-mail him at [email protected].
You can follow Candis McLean on Twitter (@CandisRMcLean) and e-mail her at [email protected].
Subscribe, rate, and review all Philly Influencer podcasts here. Follow Philly Influencer on Twitter, Facebook, and Instagram.