Audi FEASTIVAL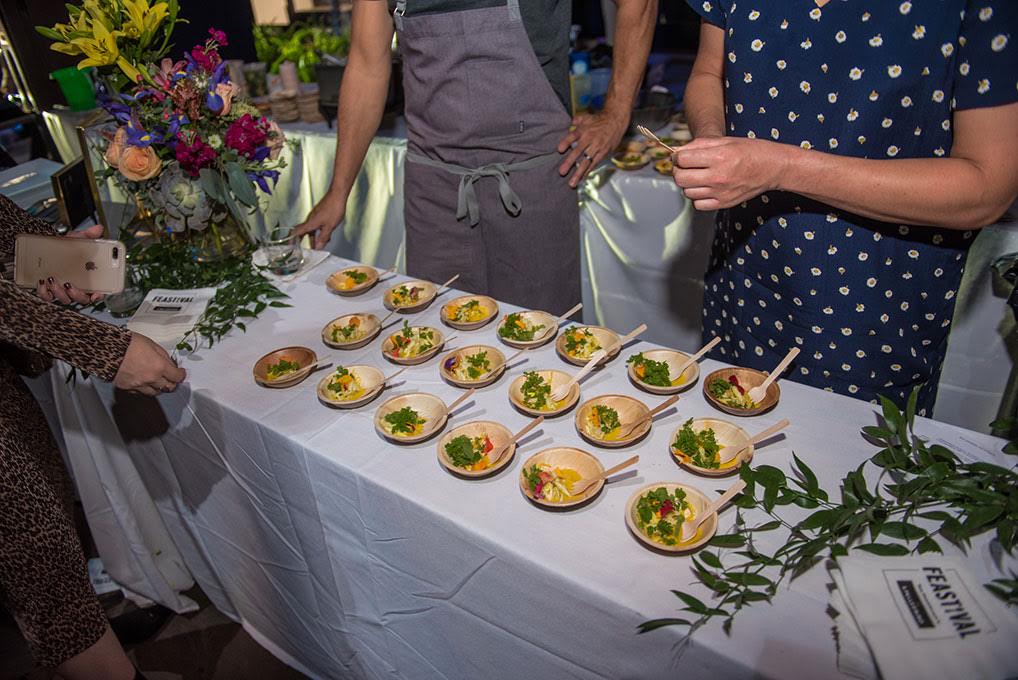 Audi  FEASTIVAL, hailed as Philadelphia's top tier culinary event of the year, celebrates its 12-year anniversary on Thursday, October 21, by focusing on diversity in culinary leadership and cuisine, as well as the resilience and perseverance of the culinary arts scene, at a brand new venue The Budd, located in the East Falls neighborhood. More than 40 of Philadelphia's restaurants and bars will join forces with FringeArts for elaborate, one-of-a-kind performances and culinary fare.
Audi FEASTIVAL is the annual fundraiser for FringeArts, which brings together the city's business, culinary, and arts scenes into one exclusive, unforgettable party. To keep in tradition with previous years, new and returning restaurants and bars will participate in the celebration, boasting an extensive selection of signature fare, brews, craft cocktails, and more for attendees to snack and sip on during the event. Some of the noted Philadelphia locales participating in Audi FEASTIVAL include Mission Taqueria, Oyster House, a. kitchen,  Cheu  Fishtown/Nunu,  Hardena,  Mike's  BBQ,  La Chinesca, Urban Farmer Steakhouse, The Twisted Tail, Square 1682, Bing Bing Dim Sum, and Irwin's.
In 2021, Audi FEASTIVAL is looking to showcase the new landscape of the Philadelphia culinary community post-COVID, as well as engage the new generation in the culinary arts world. This year, Audi FEASTIVAL presents a new mentorship program designed for local students who are culinary hopefuls to pair with noted chefs who are participating in the event.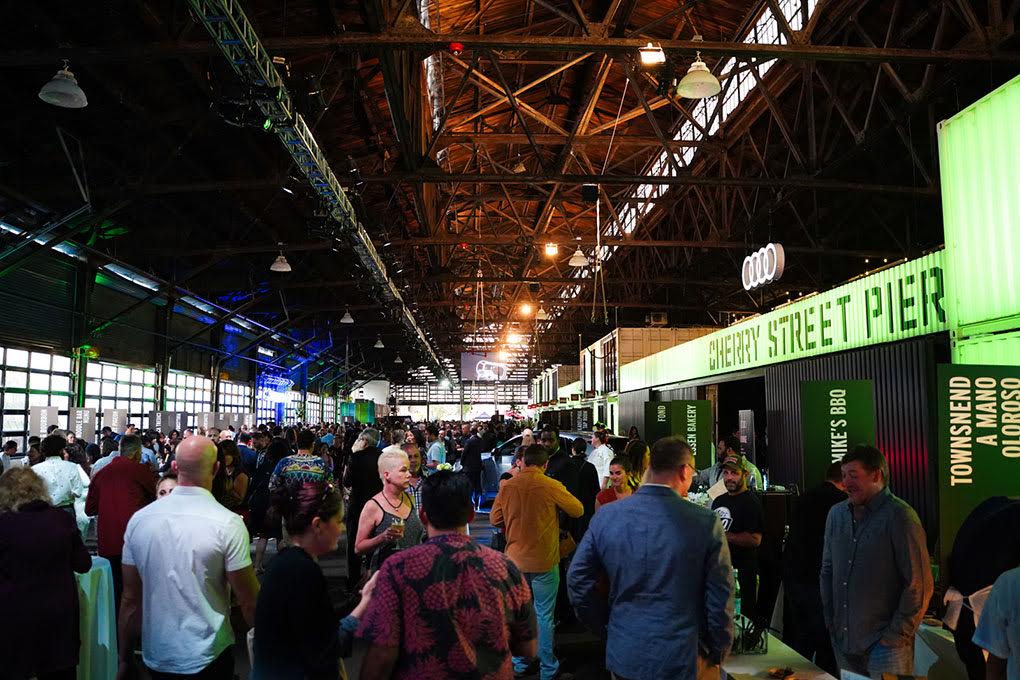 "We couldn't be more excited to be back in person this year. Food is meant to be enjoyed together," said Nick Stuccio, FringeArts President and Producing Director. "Philadelphia has been and continues to be fortunate in having exciting and talented culinary and artistic communities that are constantly expanding and pushing boundaries."
In addition to a bevy of food and beverage components, live entertainment and performances will occur throughout the evening, including Philadelphia-based choreographer and performance artist Gunnar Montana, acclaimed theatrical local dance company Brian Sanders' JUNK, spirited drag performances from the moon baby, and much more.
General admission tickets will be available for $250, with doors opening at 7:00 p.m. This year VIP tickets will be available for sale for $400, allowing guests to enjoy the festivities one hour before the general admission entry.
Audi FEASTIVAL takes place on Thursday, October 21 from 7 – 10 p.m. located at The Budd, 3431 Fox St, Philadelphia, PA 19129. The Budd is an industrial, expansive building that previously was used as a train manufacturing warehouse. The venue is 150,000 sq. ft. and is ideal for hosting a socially distanced and safe event.
Audi FEASTIVAL requires proof of full vaccination for all participants and attendees.
Tickets can be purchased here.
For more information on the 2021 Audi FEASTIVAL, follow on Instagram, Facebook, and Twitter.
…
National Wine Month Celebrations at a.kitchen

To celebrate National Wine Month a.kitchen, boasting an Award of Excellence from Wine Spectator and named a Top 100 Wine Restaurant from Wine Enthusiast, is hosting a wine dinner with one of their favorite local winemakers, Va La Vineyards out of Avondale.
On Thursday, October 28, a.kitchen will be offering a three-course dinner from Chef Eli Collins for $65 per person. The first course will be a Tarte Flambee, which is an Alsatian flatbread with bacon, onions, and fromage blanc. The second course will be Choucroute Garnie served family-style. The third course will be a dessert. They'll also be offering 3 wines from Va La to go along with the dinner — the Barbera and two blends, Prima Donna and Cedar. The pairing is optional for $35 per person.
Space is limited. Reservations can be made through Tock here.
…
Smoked & Stirred Distillery Series at Morgan's BBQ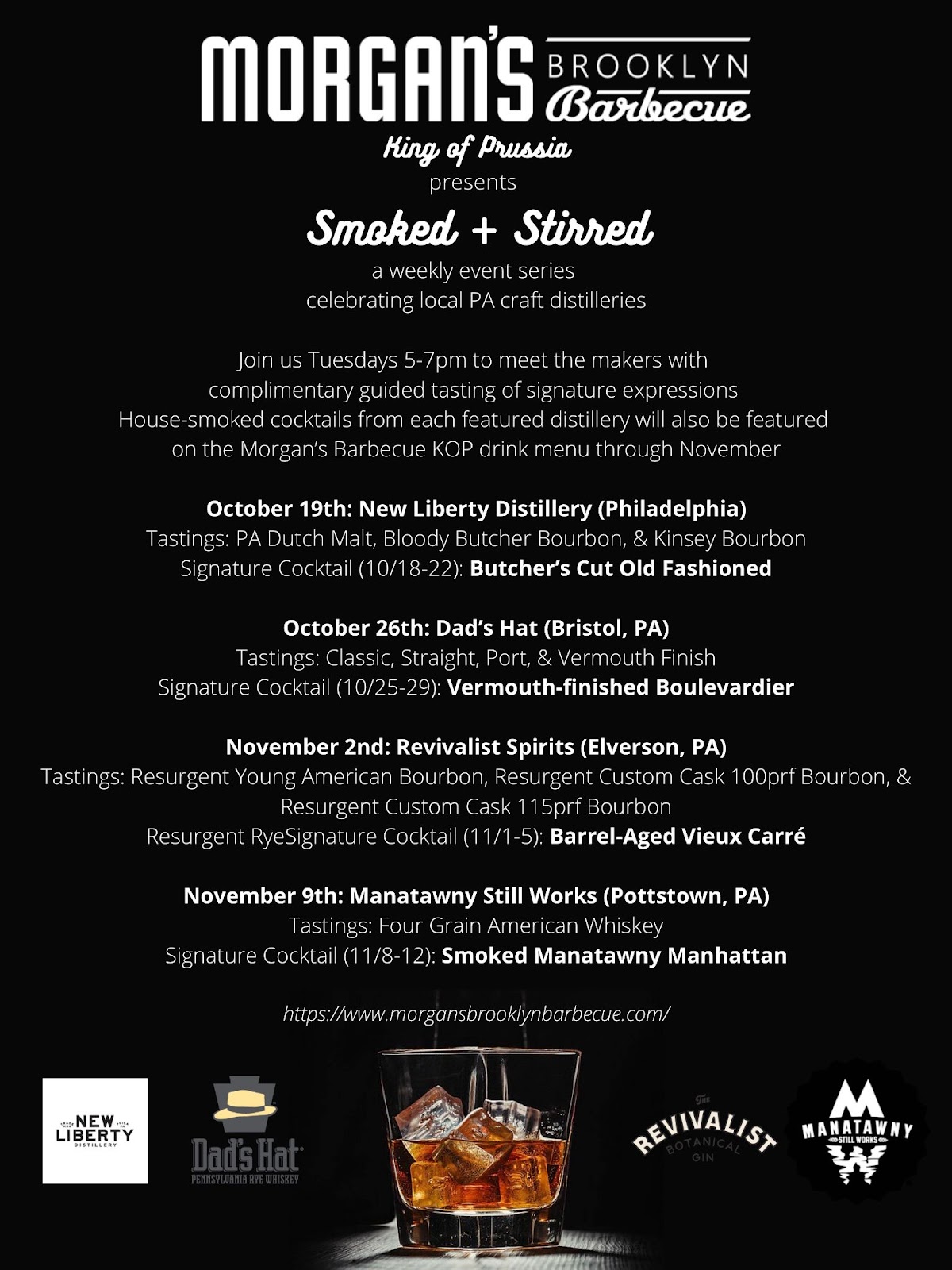 Morgan's BBQ KOP has launched a "Meet the Maker" weekly event series that marries the restaurant's expertise in all things smoked with personally selected handcrafted spirits from some of Pennsylvania's finest award-winning distillers.
Highlighting one producer per week throughout late October and early November, Smoked + Stirred will spotlight Pennsylvania spirits featured on Morgan's broad whiskey and bourbon menu, featuring independent, small-batch distilleries including New Liberty, Dad's Hat, Revivalist, and Manatawny Still Works. Every Tuesday from 5 – 7 p.m., guests at Morgan's can take a seat with the distillers at the restaurant's communal table for a complimentary guided tasting of signature expressions, and enjoy bespoke house-smoked cocktails from each featured distillery all week long.
…
Young Professionals Night at the Barnes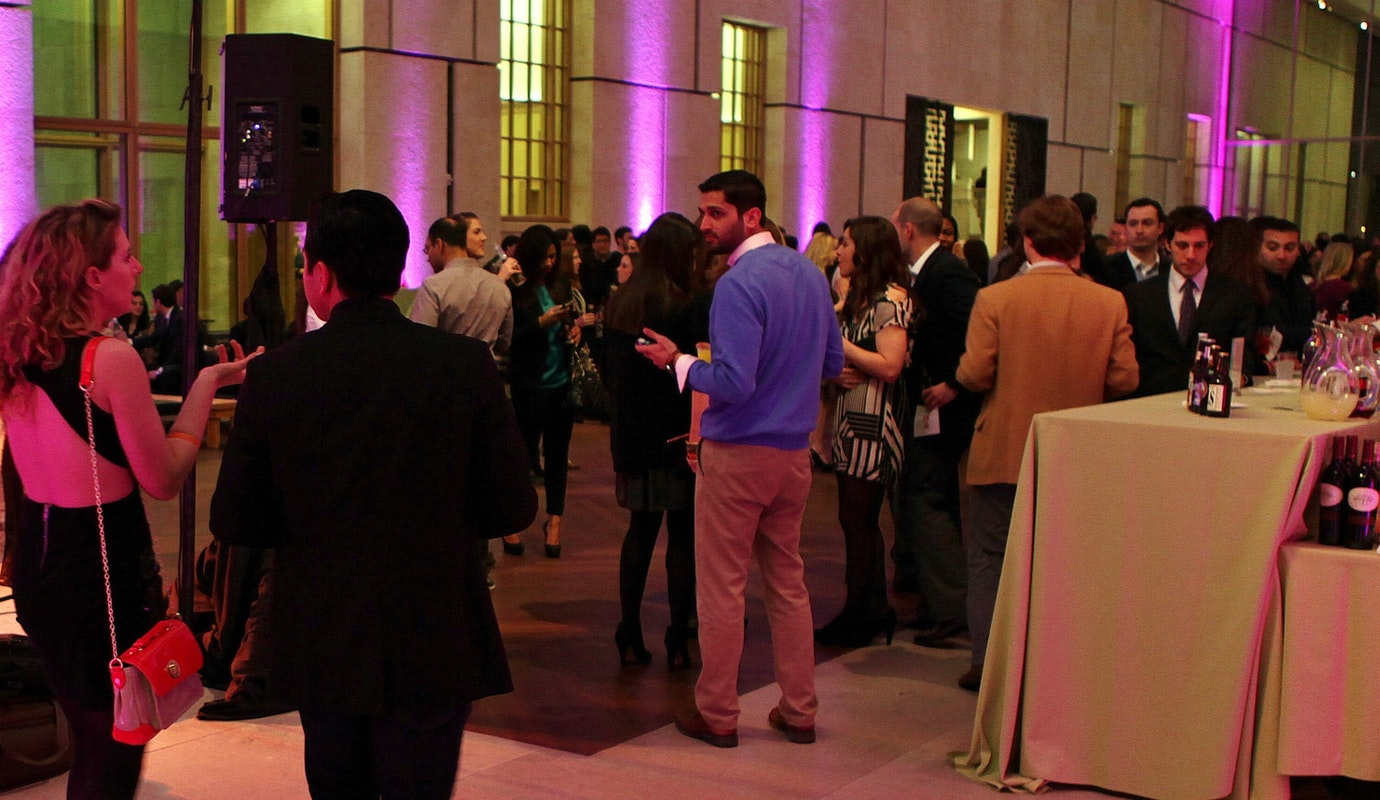 The Barnes's Young Professionals Night: Rebel, Rebel,  is taking place this Friday, October 22 from 7 – 10 p.m. This marks the return of Young Professionals Night at the Barnes since the onset of the pandemic and this one will be celebrating the Suzanne Valadon: Model, Painter, Rebel exhibition. This Young Professionals Night will activate both indoor and outdoor spaces at the Barnes, with music (by Res and DJ Xtina).
The first #BarnesYP since March of 2020 is all about individuality and self-expression. Reject the quotidien and embrace your inner rebel—whether that means rocking bold colors, striking patterns, or shimmering metallics, don't forget to dress the part! We'll set the scene with art, style, sips, and beats courtesy of Res and DJ Xtina—all we need is you. (Masks are required indoors when not eating and drinking)
…
Thanksgiving Deals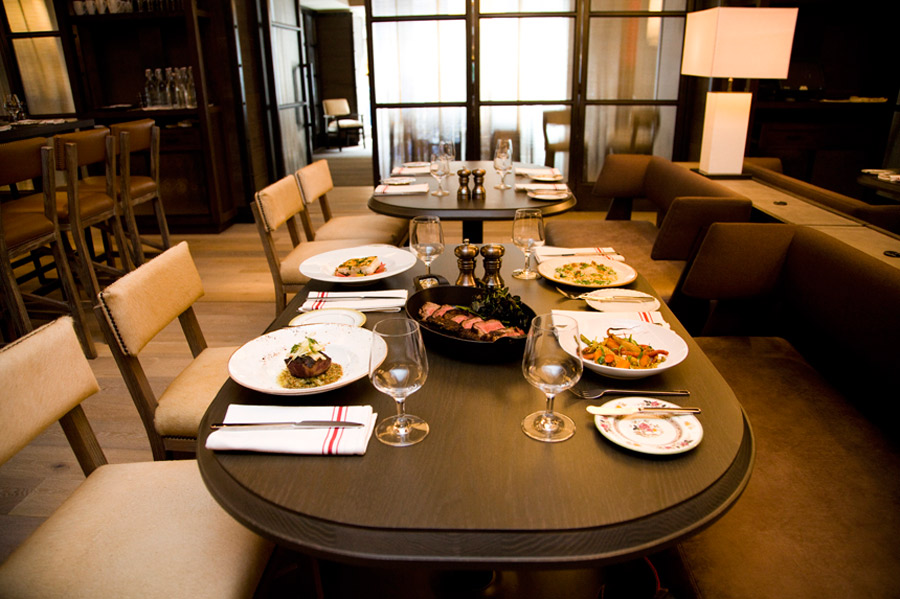 • a.kitchen: a.kitchen will be open and taking reservations from 12 – 8 p.m. on Thanksgiving Day and will be offering a three-course prix-fixe menu for $85/person. The meal will kick off Chef Eli Collins' house-made milk buns before leading into guests' choice of an Autumn Vegetable Salad or seasonal soup, followed by their choice of turkey, beef, or a vegetarian option. Each entree will be served with a number of side dishes for the table including mashed potatoes, roasted vegetables, cranberry relish, gravy, and other traditional Thanksgiving sides. And to round out the meal with something sweet, guests will have their choice of chocolate, pumpkin, or apple pie from sister restaurant High Street Philly. Reservations are available via Tock.
• Bank and Bourbon: Bank & Bourbon's historic Thanksgiving Day experience is back! Executive Chef Thomas Harkins and Chef Joe Thomas Jr., have prepared a festive meal featuring flavorful seasonal salads and soups; signature charcuterie and cheese displays from local farms; a robust carving station featuring savory turkey, prime rib, and salmon and mouthwatering sweet treats from our kitchen full of pies and cookies galore. Join us as we celebrate Thanksgiving Day in the heart of Center City. Bank & Bourbon's Thanksgiving buffet is $80 per adult and $25 per child (12 and under). Adults can also enjoy a $35 optional wine pairing prepared by our beverage team. Reservations are available via Resy from 11 a.m. – 9 p.m.
For the complete Thanksgiving Day menu, click here.
• Fork: Fork will be open and taking reservations 1 p.m. – 8 p.m. on Thanksgiving Day, serving a four-course prix-fixe menu for $95/person. Guests will have the option to choose two of these offerings per person for the first course: Kuri Curry Squash Soup with pickled apple, Brussels sprouts and smoked grapes, feta, horseradish, hazelnut dukkah, Spanish Mackerel Crudo with torched skin, hakurei turnip, oranges, sunflower seeds, Beet Salad with persimmons, yogurt. Then comes the salad course, a Farm Salad, kiwi berry vinaigrette, puffed rice, chili crème Fraiche, aged alpine cheese. The entree will be served to share per two people with options including Green Meadow Farm Roasted Heirloom Turkey with cranberry-rosemary-citrus sauce and gravy; Dry-Aged 32 oz Rib Eye Steak ($20 per person) with confit garlic; or Whole Pennsylvania Trout with brown butter and herbs.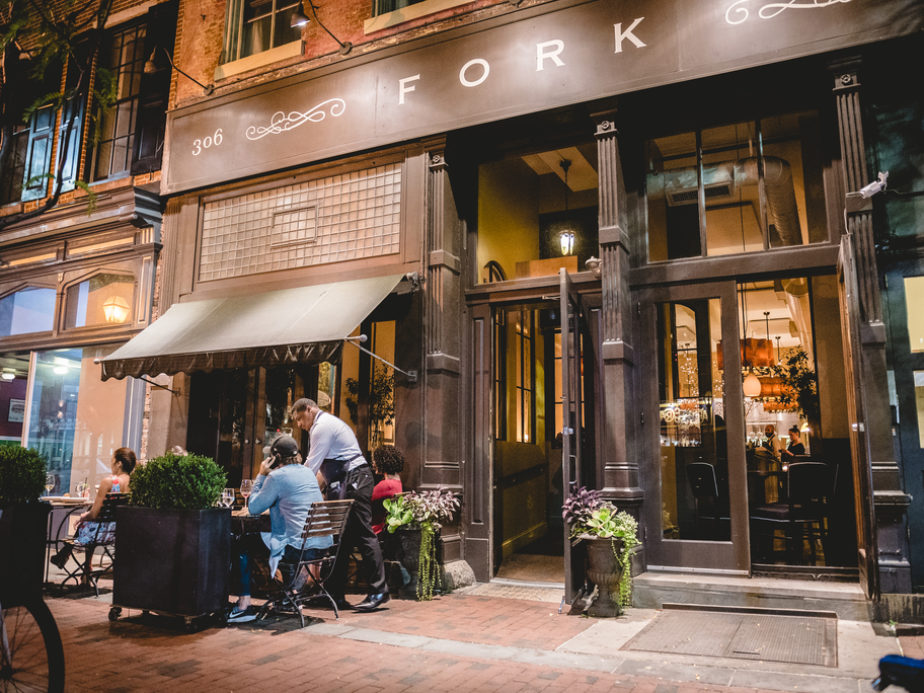 The meal will be served with an array of sides for the table, including Parker House Rolls, Anadama Corn, and Walnut Stuffing, Mashed Potatoes with shaved truffle, and Roasted Fall Root Vegetables & Mushrooms. And to finish off the meal with some sweets, Fork will be serving dessert from their sister restaurant High Street Philly, Chocolate Hazelnut Silk Pie, Ginger molasses cookies, and Biscotti. Guests can opt to elevate the experience by adding on oysters for $4 per piece and charcuterie and cheese for two at $25. Reservations are available via OpenTable.
• High Street Philly: High Street will offer a week-long Thanksgiving Market online ordering platform from Friday, November 19 – Wednesday, November 24 on Tock. Orders can be placed a la carte, with offerings from Fresh Crudité Platters with a bounty of fresh, local vegetables served with garlicky white bean hummus, charred scallion tzatziki, and green goddess dip, Charcuterie with coppa ham, salami, pastrami, paté, dijon, pickles, sumac almonds, crostini, to classic side dishes including Mashed Potatoes and Roasted Mushroom & Cracked Corn Stuffing, Green Meadow Farm Turkey, roasted & ready or herb-rubbed uncooked. The marketplace will also offer a variety of baked goods including their beloved breads, High Street's signature Cinnamon Rolls, and a variety of holiday pies including Hazelnut-Chocolate Silk Pie and Apple Brown Butter Crumb Pie.
Anyone who wishes to place an order for turkey must do so by Monday, November 15, everything else available on the menu can be ordered up to two days before the holiday.
…
National Pumpkin Day 
Tuesday, October 26 is National Pumpkin Day and this is not just for picking and carving the best of the patch, but also for indulging in the ultimate fall ingredient in craft spirits, seasonal cocktails, and delicious dishes.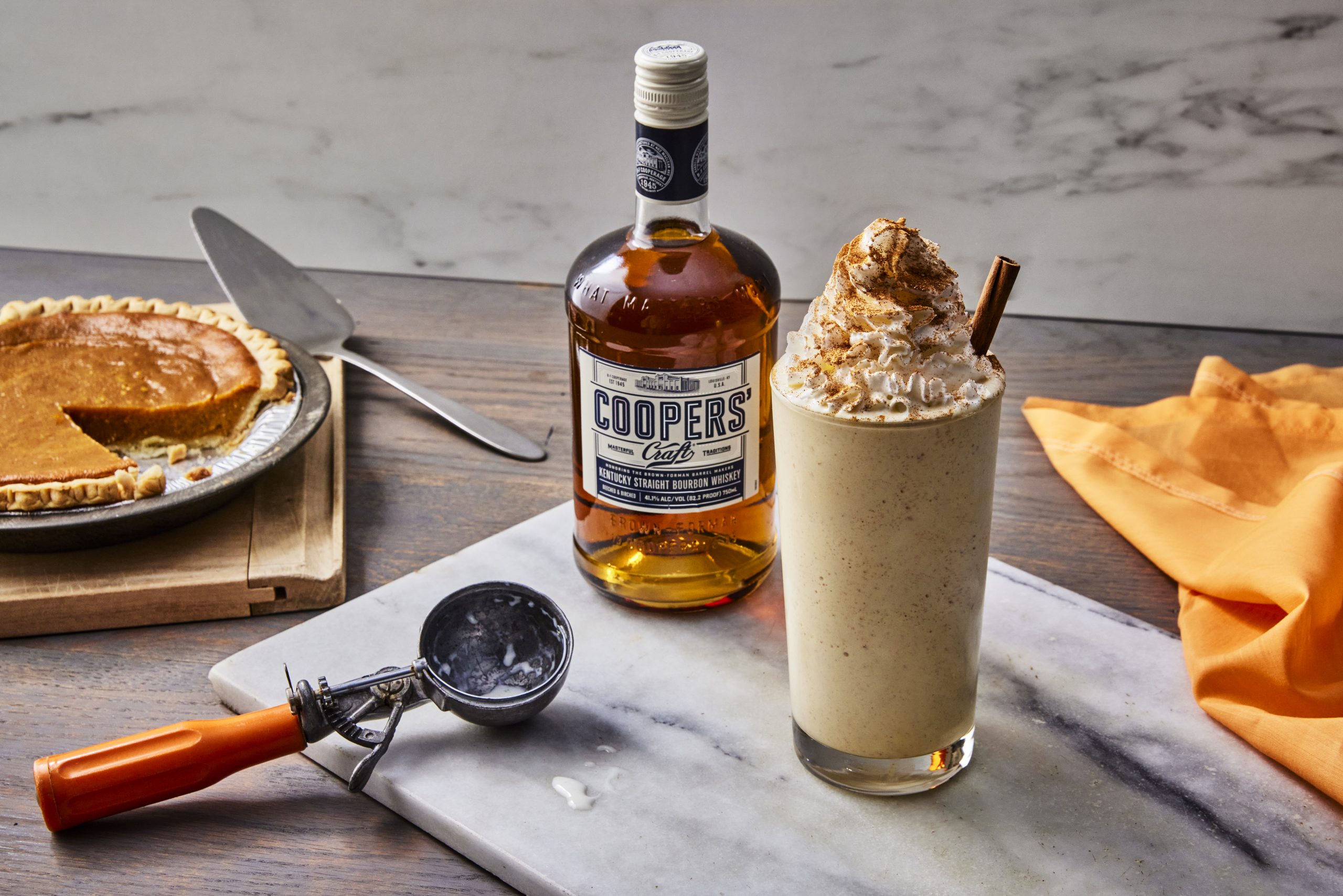 • Coopers' Craft Kentucky Straight Bourbon Whiskey: Coopers' Craft Kentucky Straight Bourbon Whiskey, Brown-Forman's newest bourbon in twenty years, has one sweet (and boozy) treat in-store for bourbon-lovers this autumn, with Coopers' Craft Mixologist, Fitz Bailey's Pumpkin Pie Bourbon Milkshake recipe (Courtesy of Fitz Bailey, Coopers' Craft Mixologist).
Ingredients:
8 oz vanilla ice cream
1 slice of pumpkin pie
1.5 oz Coopers' Craft Bourbon
Coopers' Craft Bourbon Whipped Cream
Garnish: Sprinkled cinnamon and cinnamon stick
Instructions: add ice cream, bourbon, and slice of pie to blender; blend until smooth and pour into a desired glass; garnish and serve.
Coopers Craft Whipped Cream:
8 oz heavy whipping cream
2 tbsp powdered sugar
.5 oz Coopers' Craft Bourbon
Instructions: Add powdered sugar to a chilled bowl, pour in heavy cream, beat with beater until peaks form, slowly add Coopers' Craft Bourbon and continue beating for 30 seconds.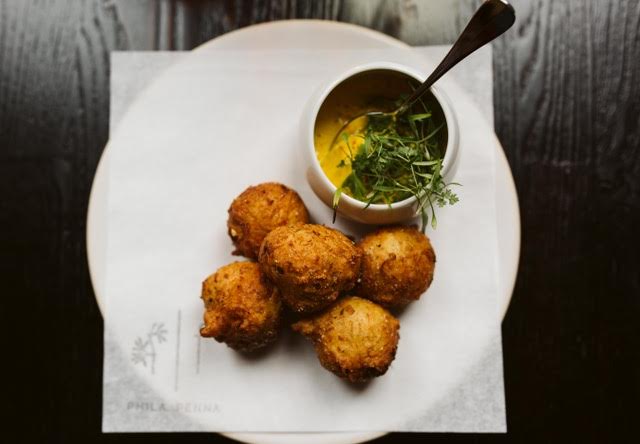 • Devil's Den: Devil's Den, one of Philadelphia's best beer bars, is offering beer-lovers three deliciously autumnal pumpkin-flavored beers on tap for sipping on all season long with Dogfish Head Punkin Ale, Southern Tier Imperial Ale, and Saucony Creek Maple Mistress Ale.
• Forsythia: Forsythia, Old City's contemporary French bar and restaurant helmed by Chef Christopher Kearse, recently debuted the fall 2021 dinner menu with a bevy of autumnal, pumpkin-focused dishes. Guests can enjoy a smattering of savory, seasonal fare including Pumpkin & Truffle Beignets ($13) served with miso apple butter, Sweet Potato & Lobster Bisque ($12) crafted with brown butter crème and pumpkin seed granola, and Roasted Chicken ($21) composed of lentils du puy, coffee pumpkin pureè, and delicata squash.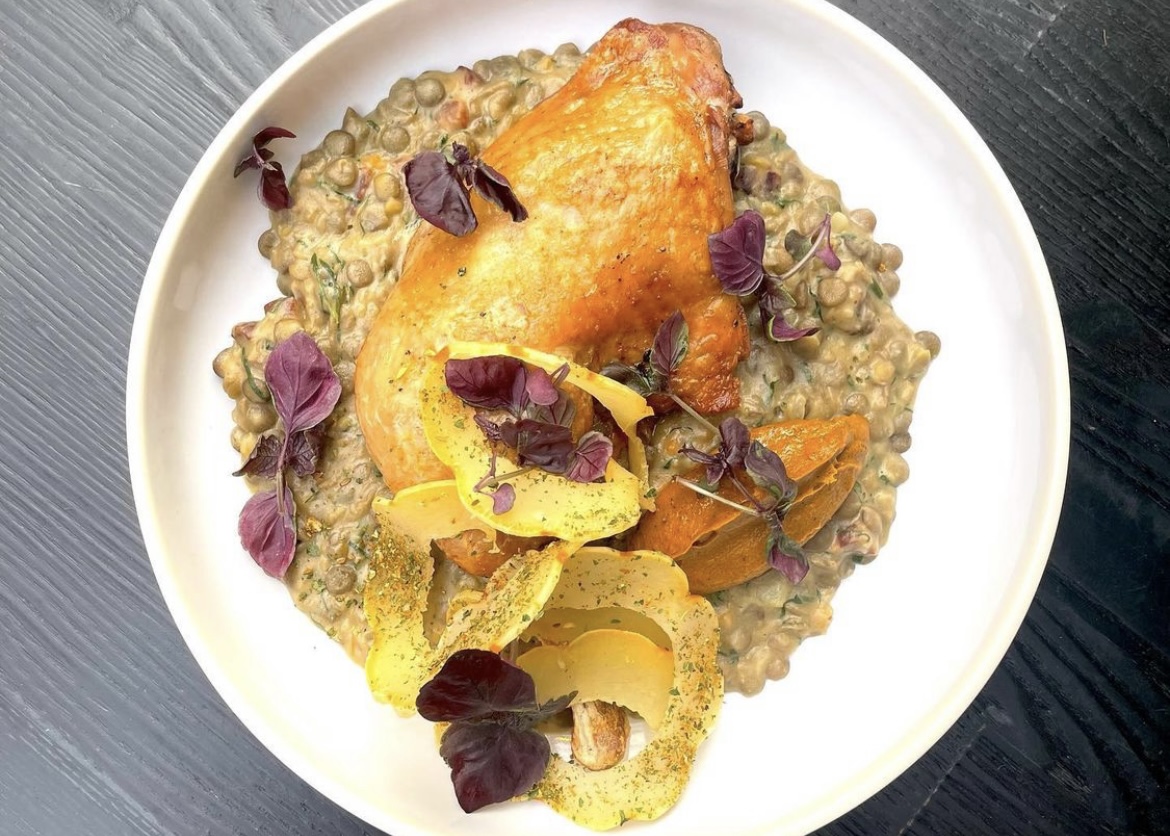 • Fond: Fond, Chef Lee Styer's acclaimed French-focused restaurant on East Passyunk Avenue, offers autumn in a glass with the brand-new, season Pumpkin Flip ($14) crafted with pumpkin pureè, rum, cognac, maple syrup, a whole egg and evaporated milk. Imbibers can sip on this pumpkin-focused tipple all season long while taking in the sights of fall leaves surrounding the Singing Fountain.
• Red Owl Tavern: Red Owl Tavern, the modern American tavern on Independence Mall, boasts a decadent pie in liquid form, crafted by Lead Bartender Christopher Devern, with Apple, Peaches, Pumpkin Pie… ($15) composed of rye whiskey, Calvados, house pumpkin cream, apple cider liqueur, and egg white.
• Sabrina's Café: Sabrina's Café, the locally grown group of popular breakfast, lunch, and (in one case) dinner restaurants, is back with yet another round of seasonal brunch fare, complete with a toppling stack of mouthwatering, spiced-forward Pumpkin "Free Fallin" Pancakes ($14) prepared with pumpkin butterscotch pancakes, topped with an apple raisin cranberry chutney and a fall honey spiced butter.
…
Black-Owned, Guard House, Cafe Opens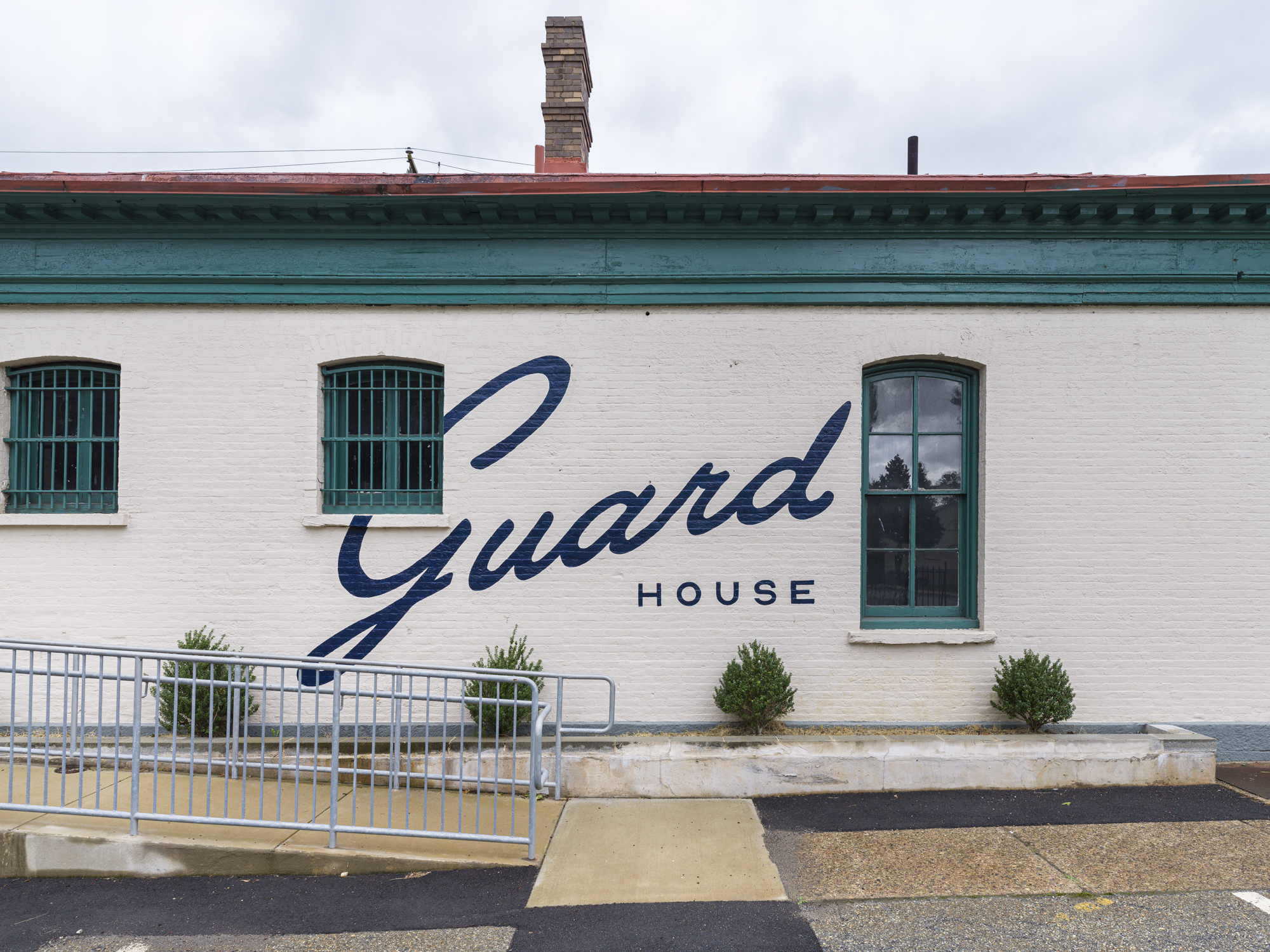 Chef-Owner Khoran Horn and Chef-Partner Matthew Gansert opened  Guard House Cafe, a chef-driven cafe and community hub, on Monday, October 18. Named for its location on the Frankford Arsenal campus, a former U.S. Army ammunition plant, Guard House is the sole restaurant concept on the reimagined multi-use property boasting creative spaces, workout studios, and even two schools.
Horn saw Bridesburg as a neighborhood in need of food that was thoughtful and executed properly and set out to fill that void with Guard House. Alongside a robust coffee and espresso bar menu, sourced from La Colombe, the Black-owned cafe will serve a playful menu of healthier comfort food, sweet + savory brunch, sandwiches, bowls, and pastries. Signature dishes include the Guard House Breakfast Sandwich with fluffy sous vide eggs, smoked bacon, arugula and Cabot cheddar on a Philly Muffin; Khoran's Kamut with maitake, pickled carrot, Colatura and herbs; Avocado Toast served on thick-cut multi-grain bread topped with truffle oil and herbs; a Turkey Sandwich with pimento cheese, baby gem lettuce, house-pickled onions, green goddess aioli on lavash; and an array of veggie-centric dishes like Cauliflower with Zataar and Broccoli Caesar.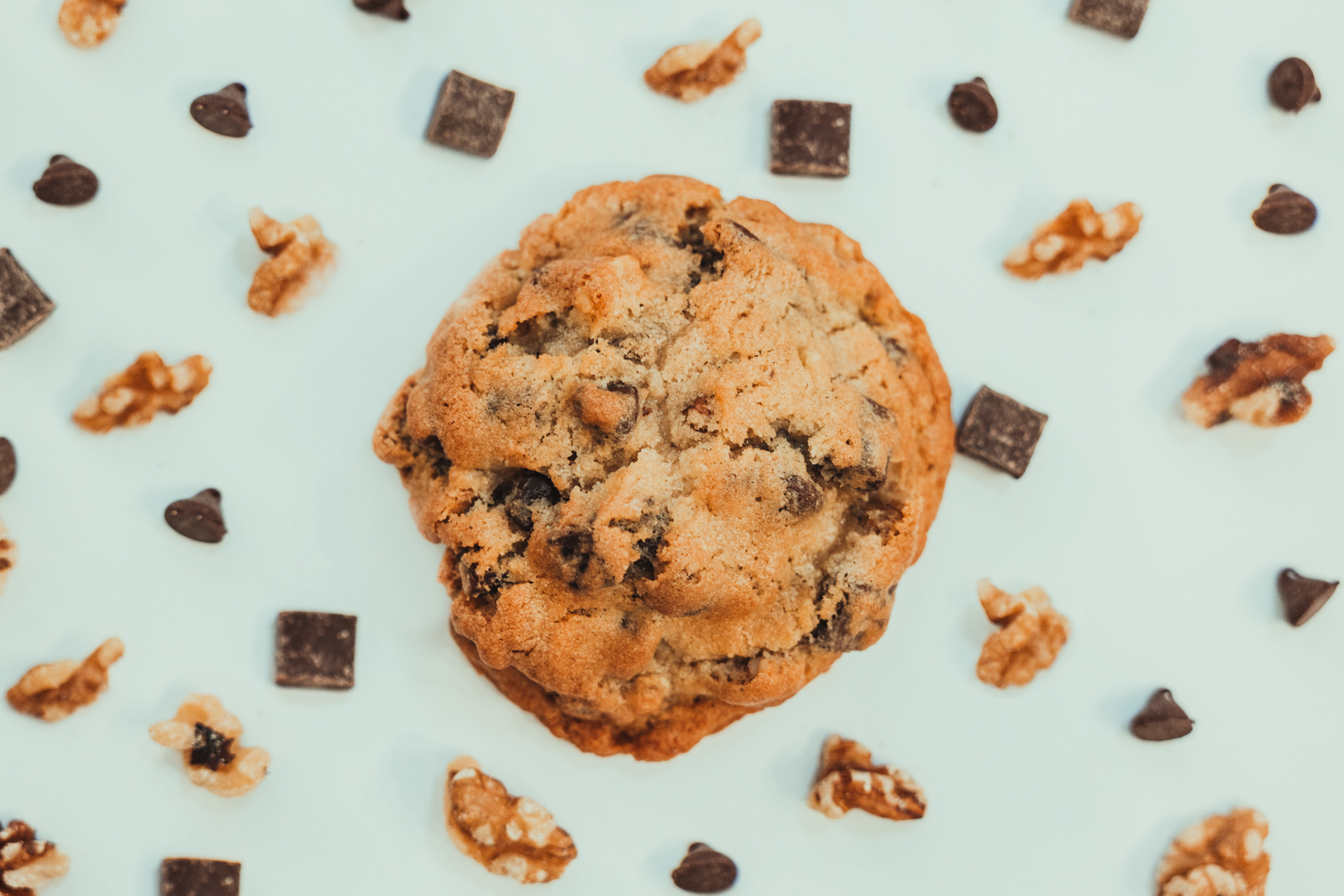 All-day, grab-and-go bites include house-made scones and espresso coffee cake, plus granola bars, Rice Crispy treats, and ice cream sandwiches. However, the star of the show is a monster-style cooking sharing the cafe's namesake: The Guard House Cookie. These six-ounce cookies, inspired by Levain Bakery, are available in Chocolate Chunk Walnut and Oatmeal Raisin and baked fresh daily. Additional flavors will be rolling out in the weeks to come. Other offerings include branded mugs and merch, with collaborative merch drops with other local, Black and women-owned businesses to come.
"I'm not a stranger to openings, but this has been one for the books," explains Chef-Owner, Khoran Horn. "This project has been in the making for about three years now and we've faced everything from construction delays to a global pandemic and hiring shortages. That said, we are excited to finally serve our neighbors on the Frankford Arsenal campus and in nearby Fishtown, Kensington and Port Richmond," Horn continues.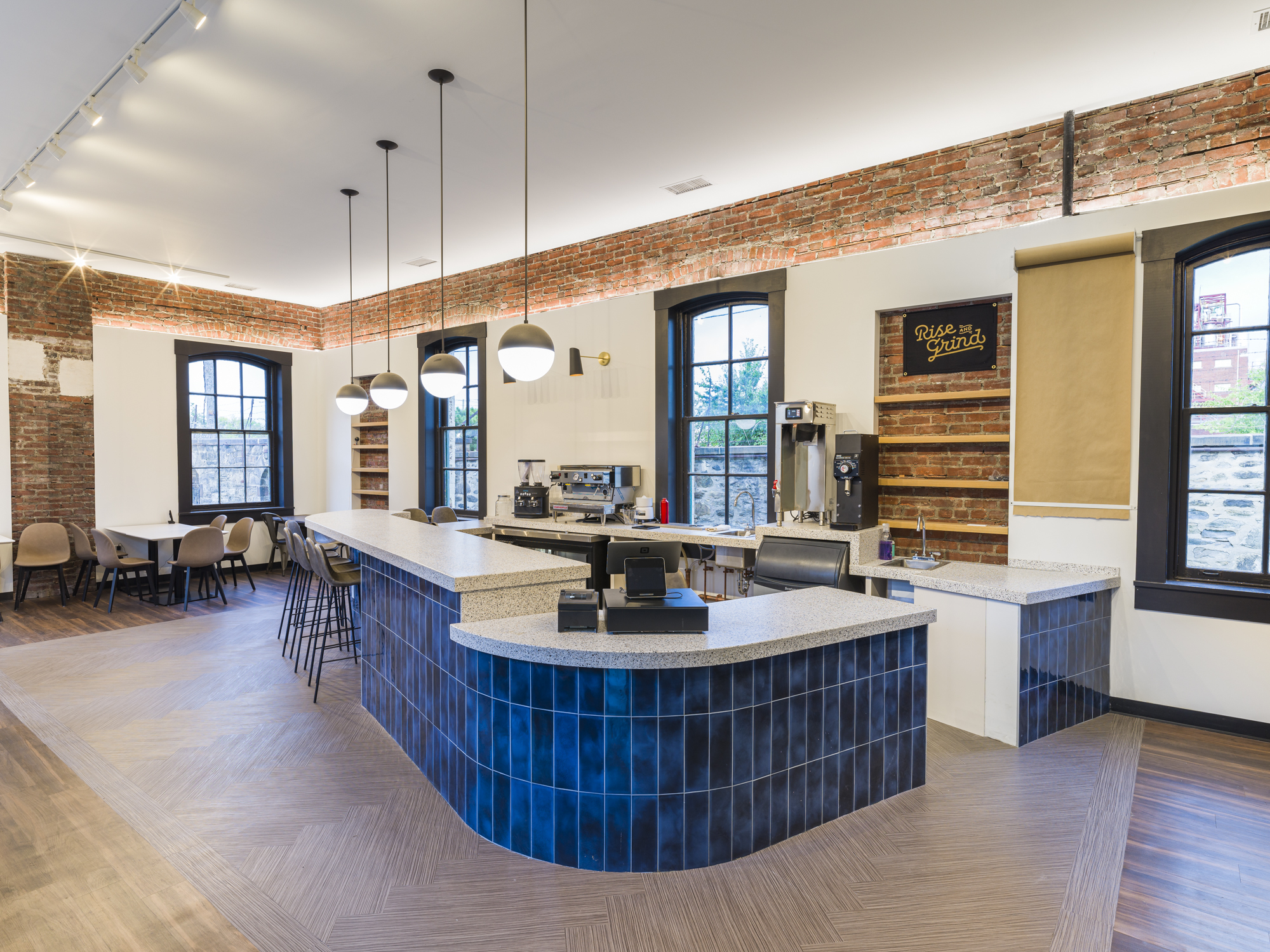 Horn and Gansert also plan to activate the space shortly after opening with bespoke collaborative dinners with household name chefs from across the country, food trucks, and more. This is an extension of Horn's BLVCK, a culinary collective celebrating the Black experience via experiential dinners spanning chef collaborations, curated music and education.
The cafe is open Monday through Friday, 7 a.m. to 3:30 p.m., at 2275 Bridge Street, Building 101.
---
You can follow Candis McLean on Twitter (@CandisRMcLean) and e-mail her at [email protected].
Subscribe, rate, and review all Philly Influencer podcasts here. Follow Philly Influencer on Twitter, Facebook, and Instagram.