Only one of the 53 players named to the Philadelphia Eagles roster on Tuesday was an undrafted free agent signing, but Eli Ricks should bring plenty of excitement to the team's secondary corps.
Ricks, a former five-star recruit coming out of IMG Academy in Florida, made the Eagles roster as one of nine defensive backs chosen by head coach Nick Sirianni and general manager Howie Roseman. The 21-year-old played immediately as a true freshman at LSU in 2020, registering four interceptions and two defensive touchdowns before also excelling in 2021 for the Tigers in the highly-competitive SEC.
Ricks moved to the University of Alabama last season and played in nine games for Nick Saban's squad before entering the NFL Draft. Although he was expected to be a selection in the NFL Draft, Ricks signed with the Eagles during the summer and now will be part of one of the best defensive units in the NFL this season.
"Obviously you talk about pedigree," Roseman said Tuesday in a press conference about Ricks. "He was the No. 1 corner in the country coming out of high school and going to LSU. Then didn't have his last season that he wanted to there, and he was a guy that we spent a lot of time on in the draft process. He came in with an opportunity, and I think what we saw is this is a long, instinctive player with good athleticism and ball skills. Those guys are hard to find. His work ethic, his care factor was really high.
"So that's a great success story for him when he had a lot of adversity here as a guy who really thought he would be a high pick going into the year," Roseman added about Ricks. "He came in with the right attitude, and we called him and told him he was on the team. At the same time, like we tell all these young players, there are no scholarships in the NFL for any of us, and so you have to keep working, have to keep improving, and we'll keep judging. We evaluate every day, and that's what we'll keep doing."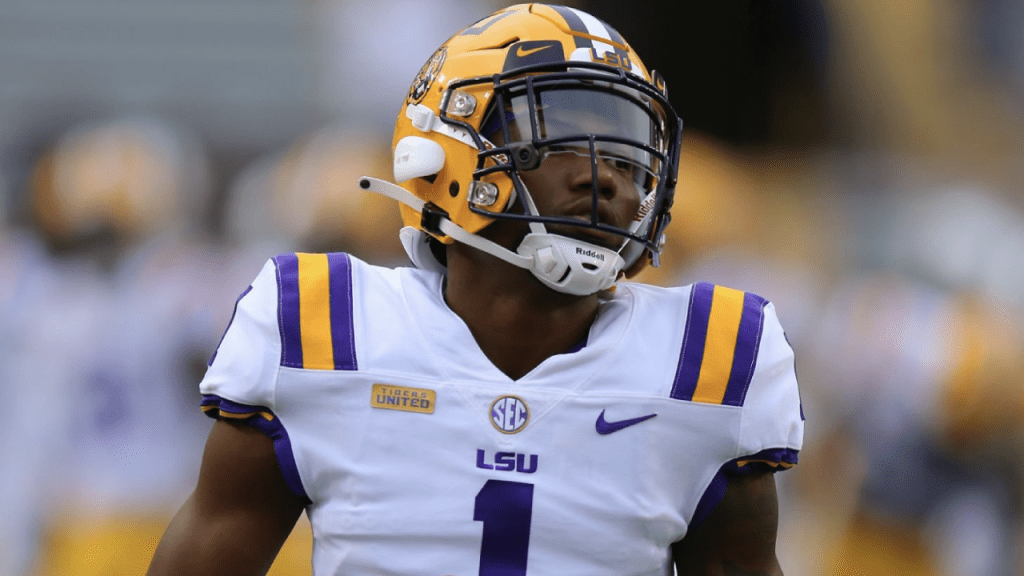 Ricks is one of three undrafted cornerbacks to make the 2023 Eagles roster, joining Josh Jobe and Mario Goodrich in the defensive backfield. Jobe totaled 129 tackles and three interceptions during his time with Alabama from 2018-21 while Goodrich registered five interceptions and 69 tackles at Clemson University.
All three players have featured for prestigious college football programs, which should help them during the early stages of their NFL careers. It's easier said than done to translate college success to the professional level, but Roseman believes in all three players to continue developing their games with the Eagles this season.
"I think it's a great credit to our scouts for bringing those guys to our attention, and I think it's a great credit to those guys for how hard they work, and it's a great credit to our coaching staff for taking the time to develop these guys," Roseman said. 
"We talk all the time from the day that those guys come in our building, every day we're talking about developing, developing, developing, developing," he added. "I think that takes everyone in the building to join in on that, but obviously when they get on the field, the coaches do a great job of taking their skill set and utilizing them and having success and great credit to our defensive back coaches led by D.K. [McDonald]."
The Eagles open their 2023 regular season schedule on September 10 at the New England Patriots.
---
You can follow Larry Henry on Twitter (@lhenry019) and e-mail him at [email protected].
Subscribe, rate, and review all Philly Influencer podcasts here. Follow Philly Influencer on Twitter, Facebook, and Instagram.