Earlier today, Lincoln Financial Field unveiled some new food stuffs on the menu for Eagles games this season. The new items will be available beginning at this weekend's preseason game against the Ravens, and Aramark will do its damnedest to try to make it appetizing for you to gorge your mouth.
This also includes the addition of a Zac's Hamburgers in the stadium, to which I applaud with both cholesterol-infested greasy hands. Their burgers are fantastic and if they include their milkshakes in this shack, then it's bellissimo.
From the Philly Business Journal:
Other new concession offerings include a lager-braised beef sandwich, served with caramelized onion and cheese fondue and topped with a roasted long hot pepper giardiniera; and a beef brisket meatball sandwich, featuring homemade asiago cheese stuffed meatballs in Sunday gravy, topped with grated parmesan, and served on an Amoroso roll.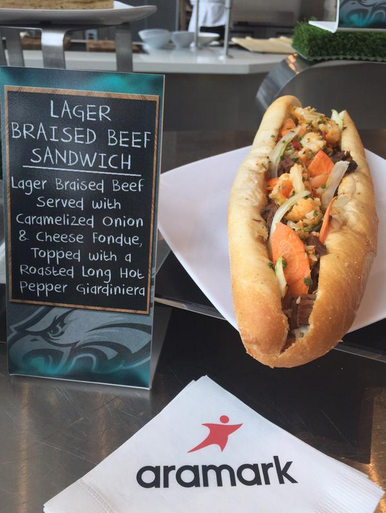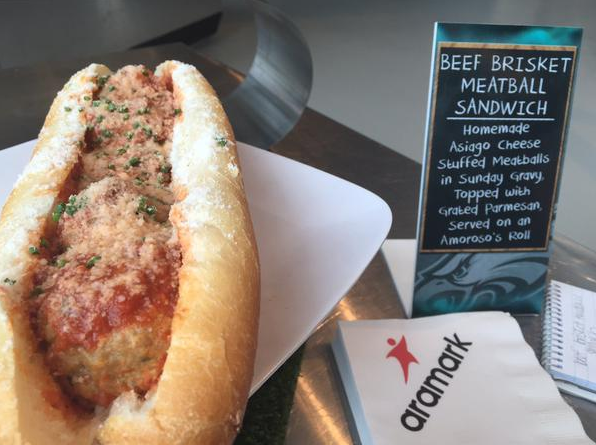 More will be available in the Tork Cafe in the SCA Club and The Market in the Panasonic Club, according to the article.
"Homemade chipotle flavored mac & cheese, topped with Cool Ranch Doritos and black cherry smoked pulled pork or maple sugar smoked pulled chicken at Quick & Carmichael's BBQ locations."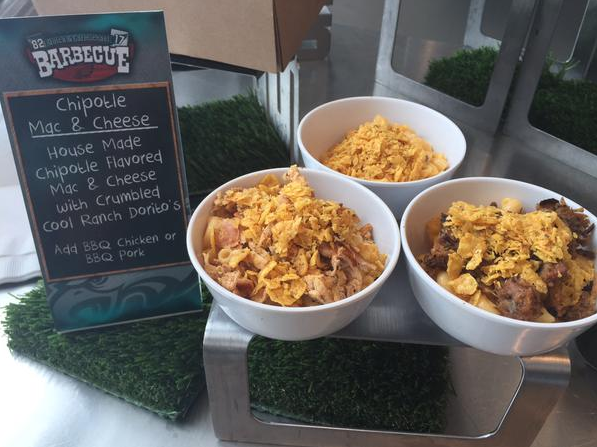 "The Arista — a slow roasted pork sandwich with broccoli rabe, Italian long hots and sharp provolone at Peter McAndrews' Paesano's."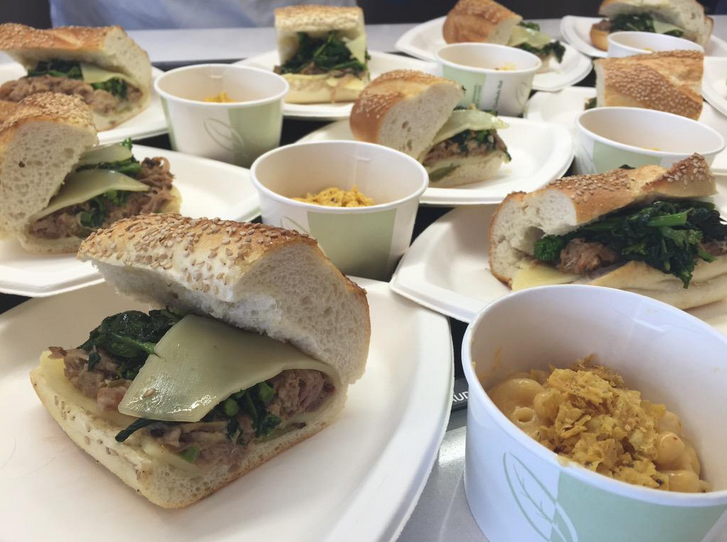 This all looks very appetizing. If I was going to an Eagles game, I probably would spend my entire allowance on trying these food stuffs. But… how good can stadium food really be?