Before the Eagles paint the Linc with the blood of the Cowboys, a happy couple decided to finalize their nuptials at the stadium's 50-yard line today.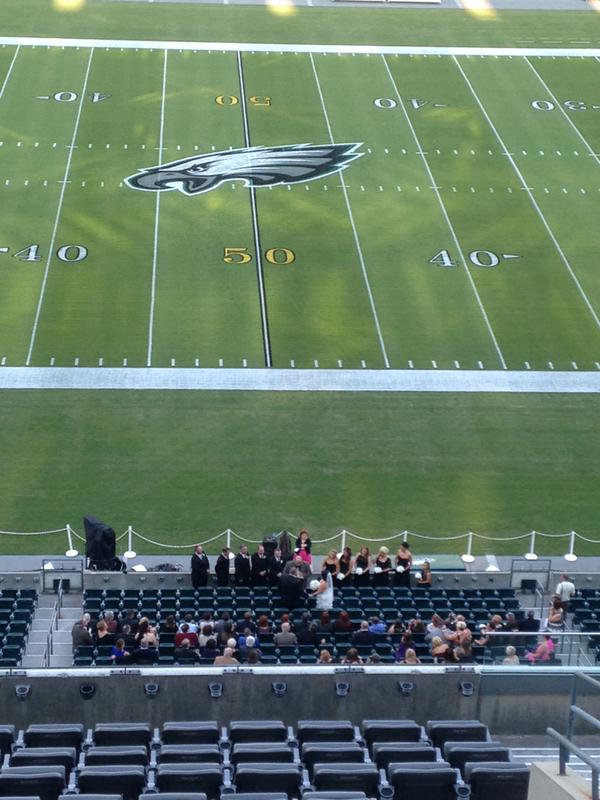 Sure, the ceremony isn't taking place on the field, but I don't blame them [or stadium officials] since that'll be the site for the annihilation of the Dallas Cowboys tomorrow. Better to play it safe and not worry about any omens.
Would've loved to see a cameo by Swoop or Noah, the brain-damaged bald eagle that debuted last season at the Linc. But, I guess we can't have our wedding cake and eat it, too.