Starting in 2016, a new league filled with mainly former NBA players will be launched. It will be a basketball version of the Champions League. The league will have 16 teams and, while it's not affiliated with the NBA, some teams in the league will be based in some cities that already house NBA teams.
One of the biggest names that has already signed up to join is Philadelphia's own, Rasheed Wallace. The league's CEO, Carl George, not to be confused with Sacramento's head coach, George Karl, states that the goal of the league is not to compete against the NBA. Instead, they'd like to offer another offseason alternative for basketball.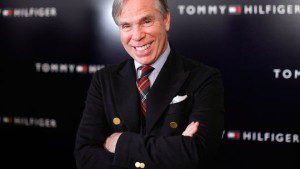 Tommy Hilfiger is one of the investors of the league. The season would be 30 games long and the playoffs would be a single-elimination tournament to determine the winner. The NBA already has the D-League, so if the Champions League gained enough traction, perhaps it could compete against the D-League. Although, the D-League consists more of younger NBA players, while this Champions League will consist more of NBA players of the past.
I myself cannot say that this intrigues me, but who knows. Maybe it sticks. I personally give it no more than two years (if that), before the league folds.
Don't forget to join us tonight at The Goat's Beard in Manayunk from 6pm-9pm for our first official Philly Influencer Networking Happy Hour!