It's time to open up those windows, Spring is in the air and the days are about to get longer. Let this serve as your reminder that Daylight Savings Time begins this Sunday at 2 a.m., so don't forget to turn those clocks forward.
As always, click the links for event and ticket info.
Erin Express
Various bars
Saturday, March 12. 9 A.M. – 6 P.M.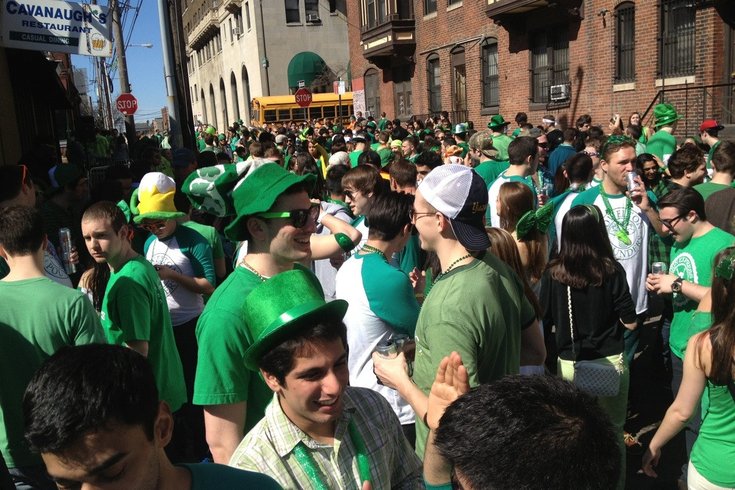 DISCLAIMER: if you are older than 25, hate crowded bars and puke, and aren't an asshole, then this annual event is not for you.
For the rest of you fine folks looking to celebrate St. Patrick's Day a little early and maybe hook up with someone eight times over the legal drinking limit, the official Erin Express Pub Crawl is this Saturday with free buses shuttling the bar crowd between 15 city bars from noon to 6 p.m.
…
McPatty's Fest 2016
SugarHouse Casino
Saturday, March 12. 2 P.M. – wee hours of the mornin'
McFadden's Philly may have closed its doors after running the St. Patrick's Day festival for 13 years, but this year the event is being resurrected at a new location: SugharHouse Casino. Along with some 5,000 people, Jersey Shore favorites Secret Service will be rocking out all day and night long in the huge, outdoor heated tent along with Burnt Sienna and Lost in Paris. The Wahlburgers food truck will also be on hand. There is a beer garden and games like baggo, beer pong and more.
…
Splintered Sunlight
Underground Arts
Saturday, March 12. 9 P.M.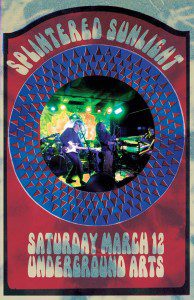 Looking for something a little more on the low-key/hippie vibe? One can never go wrong with the area's best Grateful Dead tribute band.
…
Second Saturday
East Passyunk Ave.
Saturday, March 12.
Whether you're looking for intimate art openings and wine tastings, bar crawls and happy hours, or big street festivals with live music, street eats, and fun stuff for the kids, East Passyunk hosts a series of events fit for every fun seeker! Plus, the water on The Singing Fountain gets turned back on this weekend. Click the link for this month's boutique specials.
…
The Science Behind Pixar
The Franklin Institute
March 12 – Sept. 5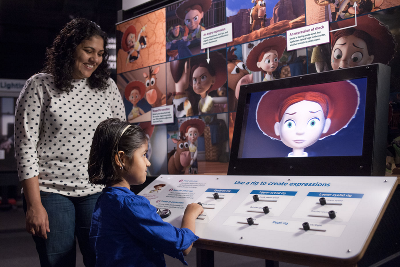 We told you about this news last month, and this Saturday The Franklin Institute unveils its highly anticipated The Science Behind Pixar exhibit. It's truly a must-see for anyone with cartoon-aged kids.
…
The Brothers Grimsby
Theaters everywhere
Opens Saturday, March 12
Looking for something a little more adult? Sasha Baron Cohen's latest comedy flick has been dubbed by more than a few critics as his "best since Borat."