After Monday night's raucous reception at the Democratic National Convention, many of Senator Bernie Sander's passionate followers were ignited. They believed that there was a wrinkle, of a possibility, that the beloved progressive candidate would in fact attempt to break free from the current theme of unity being repeated through the halls of the Wells Fargo Center.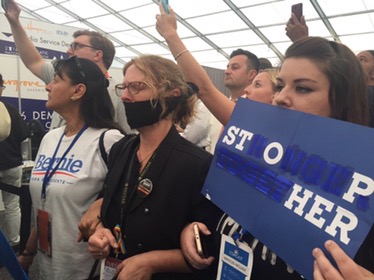 However, once gavel skimmed across the podium to end Tuesday's delegate roll call, Senator Sanders punctuated the moment by stating, "I move that Hillary Clinton be selected as the nominee of the Democratic Party for president of the United States."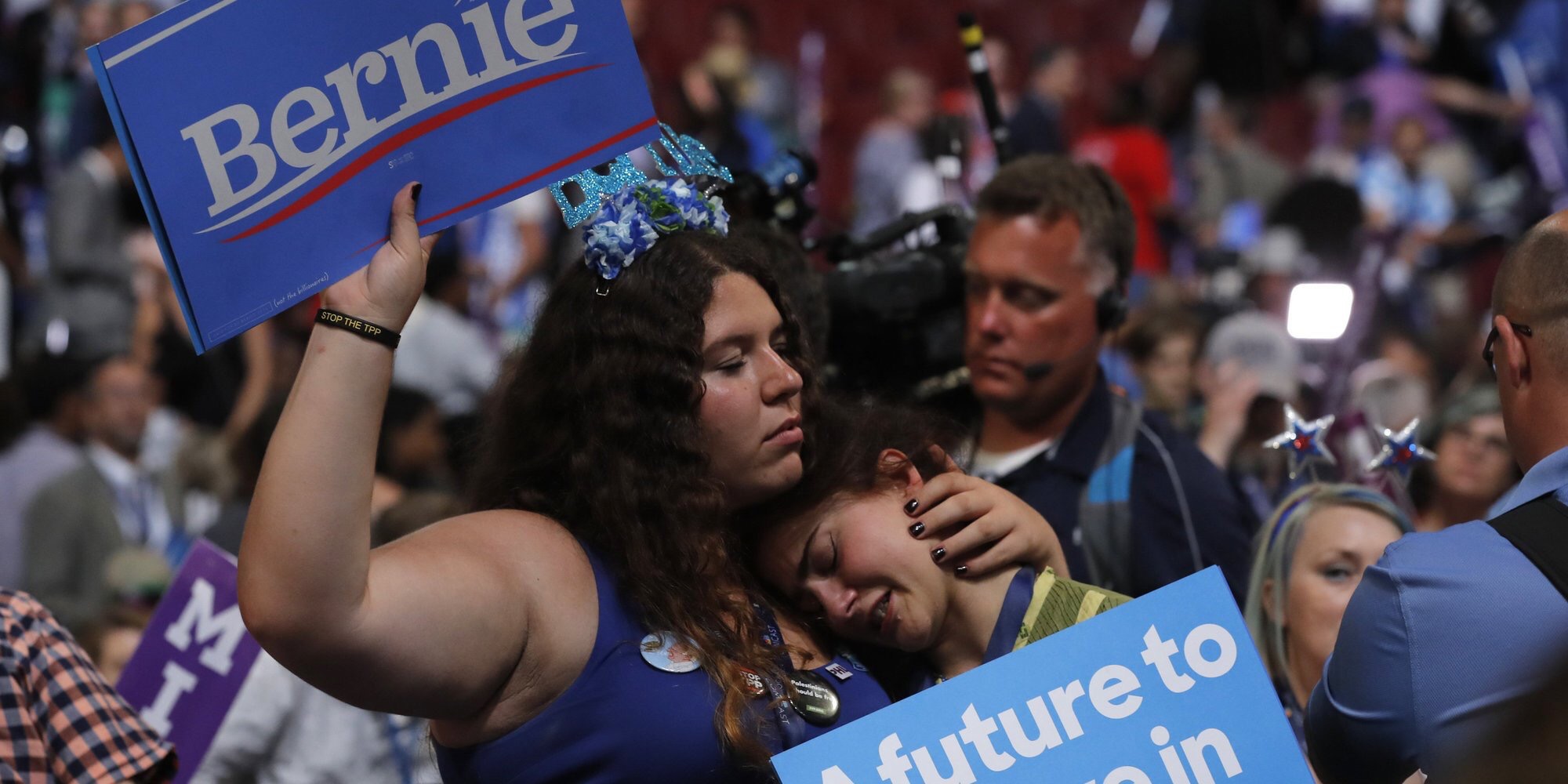 His statement was met with emphatic cheers and complete rejection by some of his devout followers who then chose to leave the convention completely:
And hour later, the protesters were still galvanized:
It's apparent, that no matter how much the language of cohesion and community comes out of the DNC, there will still remain a faithful remnant of Bernie Sanders supporters sparking the event. These corralled individuals appear completely ready to reject and cast aside now Democratic nominee, Hillary Clinton. The turbulence within the followers of the Democratic party is something to monitor all the way up to the poll lines come November.