After a tough week in America that saw police brutality take two lives, one in Louisiana and one in Minnesota, and then in retaliation to that, there was the disgusting assassination by a sniper that killed five police officers in Dallas, I think it's really time for ALL Americans to say enough is enough! This isn't the America that people want to come to. This isn't the America that can lead the world for generations to come. We as Americans must do better. We must come together as one. All faiths, all races, all human beings in this damn country must stand up to ALL injustices. There have been way too many senseless deaths in this country and the status quo just won't do any more. Each individual in this nation plays a part in coming together. Each individual shares responsibility for doing their part. It's time for us to step up to the plate.
The Morning Brew is sponsored by:
Colin Good/KellerWilliamsRealty & TheGoodTeamSells.com: In the market for a new house in the Philadelphia area? Colin makes it easy with brand new listings updated every day!
Also, do you know a hero? If you know someone that's from/in the military, law enforcement, firefighters, educators or healthcare workers, and they're looking for a new home, please have them contact Colin! HomesForHeroes.com.Godfatherlocks.com: Why wait to place a wager until this weekend when GF is making money now!? The NBA Finals are set, the NHL Stanley Cup Final is underway, and baseball season is in full swing. Be sure to check out Godfatherlocks.com now! 
Skull Shaver: If you're bald like Sean, then the Skull Shaver is the perfect way to keep your head nice and smooth. Skip the "clubs" and get with the program. The Skull Shaver is the #1 razor available for bald men. Now available at Amazon, Target and Bed Bath & Beyond. 
If you'd like to advertise on PhillyInfluencer.com or The Morning Brew, shoot us an email at [email protected]. Got tips? Email us at [email protected].
Let's Brew it up!
Brock Lesnar: "From 1 white boy to all nationalities. We gotta stand together people"#UFC200pic.twitter.com/7a5QRiSzO1

— Def Pen Sports (@DefPenSports) July 10, 2016
Speaking of Lesnar, he proved the doubters wrong in his return to the UFC on Saturday night
Did you Miss Sean Brace on Fox 29 Good Day Weekend Edition? If so, check it out here!
Here's a recap of Ben Simmons' third summer league game
Simmons had some great moves last night…
https://vine.co/v/5WTrtF506JV
Maikel Franco is the man!
— Phillies (@Phillies) July 10, 2016
This ball boy at Wimbledon likes booty

Jason Kelce's twitter was hacked
Joel Embiid rocked the custom AC Milan jersey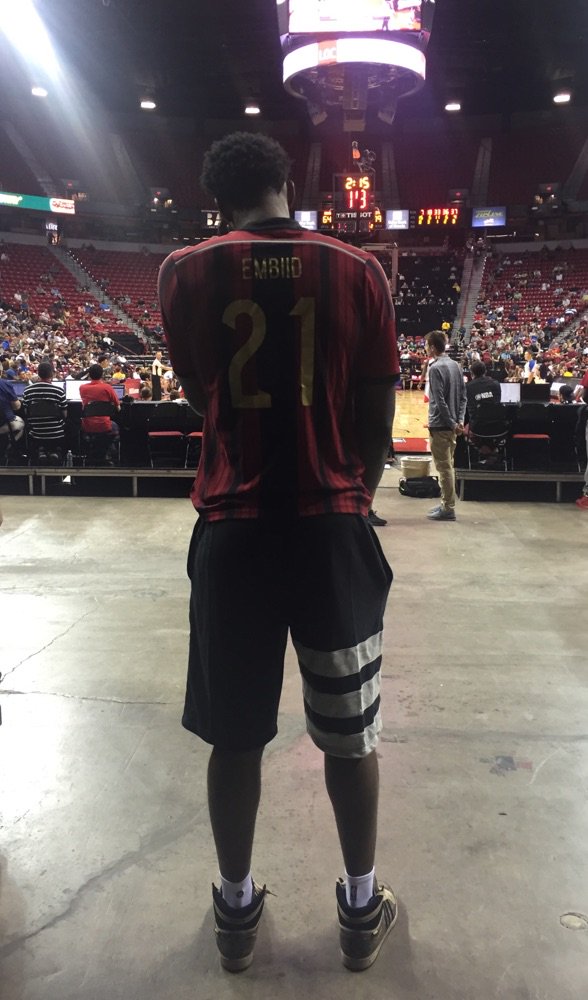 If you've used your credit card at Wendy's, you might want to read this
You can get a Johnny Manziel jersey for $1.99
Johnny Manziel jerseys are getting dangerously close to free (H/T @SportsBlog) pic.twitter.com/OZksrvOP59

— Darren Rovell (@darrenrovell) July 8, 2016
D'Angelo Russell cursed on live television after his game winner against the Sixers
https://vine.co/v/5W6h0TbnL79
Shackled inmates help save a guard's life who was having a heart attack
https://www.youtube.com/watch?v=2XrWv7MJ_xQ
There's something really annoying about Ciara and Russell Wilson
Beast mode punished this dude…
https://www.instagram.com/p/BHqTCrVBItp/