Each weekend, we will post some of the most unique social and culture places to visit in addition to exciting events in and around the Philly area. We call it Philly Influencer's Weekend Picks. If you attend any of these places or events, let us know how it went! Tweet us or email us at [email protected].
Check out our roundup of the best Halloween parties, too.
Events Running Through the Weekend
1. Philly Craft Spirits Week
Where: Various locations
When: Thursday, September 27th – Friday, November 4th, various times
FooBooz presents Philly Craft Spirits Week. Running through November 4th, eleven of the city's distillers join to embrace and display their love of cultivating craft spirits. This is a unique and thrilling event showcasing some of the best in local and distinguishing craft brands. From a Gin & Grain Dinner, to crafted cocktail menus, and to a Whiskey and Fine Spirits Festival, there is something for everyone at this intoxicating liquor lineup.
Check here for participating venues and specific hours.
…
2. Colbie Caillat
Where: Keswick theater, 291 N Keswick Ave.
When: Friday, September 28th, 8PM
Soothing California acoustic singer-songstress Colbie Caillat brings her show to the Keswick Theater this Friday. The Grammy-winning Malibu artist recently released the album The Malibu Sessions on October 7th. This is the first glimmer fans of the album get to see and hear from the act. Caillat can infuse the crowd with melodies from her hits "Realize", "Bubbly", Jason Mraz duo "Lucky", or tracks from her new material. This will be a great concert that will show the talents of this talented act in music.
Find tickets here.
…
3. Powerhouse 2016
Where: Wells Fargo Center, 3601 S Broad St.
When: Friday, September 28th, 5PM
Every year local hit hip hop and urban station Power 99 puts on Powerhouse at the Wells Fargo Center. It feels like a rapid fire heightened and insane mini festival. The event usually involves many acts in the rap, R&B, and reggae genres. This year acts Trey Songz, Jeezy, Meek Mill, Wiz Khalifa, Fat Joe, Remy Ma, Desiigner, Young M.A, and more perform. This will be a raucous and exciting event that brings the masses of local and nationwide fans under one roof in the city.
Tickets available here.
…
4. Mural Arts Month
Where: Mural Dedication 5300 Chestnut St. Trolley Tour (East) PAFA 128 N Broad St.
When: Mural Dedication Friday, September 28th, 1PM-3PM. Trolley Tour (East) Saturday, October 29th, 10AM-12PM
Mural Arts Month continues with their vibrant and eclectic events this week. Friday there will be a free mural dedication titled "Contemplation, Clarity, Resilience". Created by artist Eric Okdeh, the mural was designed with patients at the Kirkbride Center through various workshops. The dedication will have speakers and activities. Sunday, the trolley tours keep churning and go east. For $32 for adults, $30 for seniors, and $28 for children and students, guests will tour the murals from Center City into the Spring Garden neighborhood.
For Mural info.
For Trolley tickets.
…
5. Steve Martin and Martin Short with the Steep Canyon Rangers
Where: Academy of Music, 240 S Broad St.
When: Friday, September 28th ,8PM-Saturday, September 29th, 7PM
Steve Martin and Martin Short bring their show "An Evening You Will Forget for the Rest of Your Life" to the Academy of Music both Friday and Saturday night. Joined by Grammy-winning Steep Canyan Rangers, this event will be filled with bluegrass sounds, musical numbers, film clips, stand-up comedy, and hilarious conversations. The two stars and famed men will wow the crowd with their insane antics and poignant commentary that only the dynamic of this pair can provide.
Get your tickets here.
…
6. Backpack Full of Cash
Where: Prince Theater, 1412 Chestnut Theater
When: Saturday, September 29th, 4:10PM
Already profiled by Philly Influencer earlier in the week, this moving documentary is one that shouldn't be missed. Backpack of Cash will have its second screening this Saturday. A part of the Filmadelphia section of the 2016 Philadelphia Film Festival, this documentary tactfully breaks down the Philadelphia Public School system. Narrated by Matt Damon, the project follows students, teachers, activists, and more through the 2013-2014 budget constraints that caused charter schools to have a financial chokehold on public funds.
Find ticket information here
…
7. South Street PumpkinFest
Where: Headhouse Square, 2nd and Lombard St.
When: Saturday, September 29th, 12PM-5PM
South Street Headhouse District presents the South Street PumpkinFest and Trick-or-Treating. There will be circus performances, hay rides through the streets, live music, horse and wagon rides, a straw bale maze, face painting, and costume prizes. The event will be holding a coat drive, 101.1 FM will be providing the musical soundtrack, and Philly Arts Center will be helping children make crafts. South Street businesses will be open for all whom wish to purchase anything from the shops. The festival is free and food and drinks are available for purchase.
…
8. Franklin Square Halloween Bash
Where: Franklin Square, 200 6th St.
When: Saturday, September 29th– Sunday, October 30th, 6PM-9PM
All weekend Franklin Square will be hosting Spooky Mini golf. Only at Center City's only mini golf course will you find a hauntingly good time like this. There will be ghostly lights, music, fog, and more as you navigate through the 18-hole course. The strobe lighting and sinister sounds will be in full effect. There will also be creepy reproductions or decorations of Philadelphia's best and most beloved landmarks. Tickets are $9 or adult, $7 for children age 7-12, it's free for kids 2 and under.
Find tickets here.
…
9. 5th Anniversary of Philadelphia Salvage
Where: Philadelphia Salvage, 2234 W Westmoreland St.
When: Saturday, September 29th, 12PM-6PM
Philadelphia Salvage celebrates its 5th anniversary this Saturday through this birthday blowout gathering. The salvage will be firing up the grill and the party will have burgers, veggies, chips, snacks, and more. There will be plenty of beverages including juice and beer. Attendees will get 20% off store purchases on certain items. There will be a Grimace selfie station (the character from McDonald's), multiple Instagram daily discounts, and the best costume gets a $75 gift card from PSCO.
…
10. Day of the Dead at Penn Museum
Where: Penn Museum, 3260 South St.
When: Saturday, September 29th, 10AM-4PM
The Mexican Consulate in Philadelphia, The Mexican Cultural Center, and the Penn Museum collaborate to bring the Penn Museum Day of the Dead to Philadelphia. The rich and captivating culture of Mexican Dia de los Muertos will be on full display at this family-friendly event this Saturday. There will be music, puppetry and storytelling, authentic dancing, arts and crafts, and more at this thrilling afternoon event. The Rotunda, a traditional Day of the Dead alter will be on full display.
Information available here.
…
11. Fall Festival & Spooky Saturday
Where: Tasker & Passyunk Fountain, S 11th St & E Passyunk Ave
When: Saturday, September 29th, 11AM-4PM
The East Passyunk Fall Festival and Spooky Saturday has something for everyone. The free event promises "spooktacular" fun with activities for kids, vendors selling amazing crafts, and more fall fare. Dogs are more than welcome at Amelie's Bark Shop for special treats and a fun water station. Come to The Singing Fountain and experience free pumpkin decorating for kids, trick or treating, a costume contest, live music, a diverse craft show, and several fun-filled activities.
Find info here.
…
12. Schuylkill Regatta
Where: Boathouse Row, 7 Kelly Dr.
When: Saturday, September 29th & Sunday, October 30th
The Head of The Schuylkill Regatta is this weekend, running from Saturday into Sunday. Bringing together more than 7,000 athletes and rowers, this event draws thousands of attendees. Come watch some of the best in this competitive sport as the forge down the 2.5-mile Schuykill River. Kelly Drive provides a great view of the various races. There will be professional, master, collegiate, high school, and other rowers at this exciting event. All skill levels will be on full display as this fall festivity takes over Philadelphia this weekend.
Find lineup here.
…
13. Halloween Movies under the Shambles
Where: 2nd and Pine St.
When: Saturday, September 29th, 6PM-8PM
This is the first Halloween movie night under the Shambles. This Saturday there will be a screening of "It's the Great Pumpkin, Charlie Brown," followed by a showing of "Beetlejuice." People of all-ages are welcome to partake in this fun night of fright and entertainment. The first 100 kids will receive a free mini-pumpkin to take home. This is a rain or shine event for the community. You can bring your own snack and treats to enjoy this great night. This event runs right after the South Street PumpkinFest.
…
14. Black Magic in the Gardens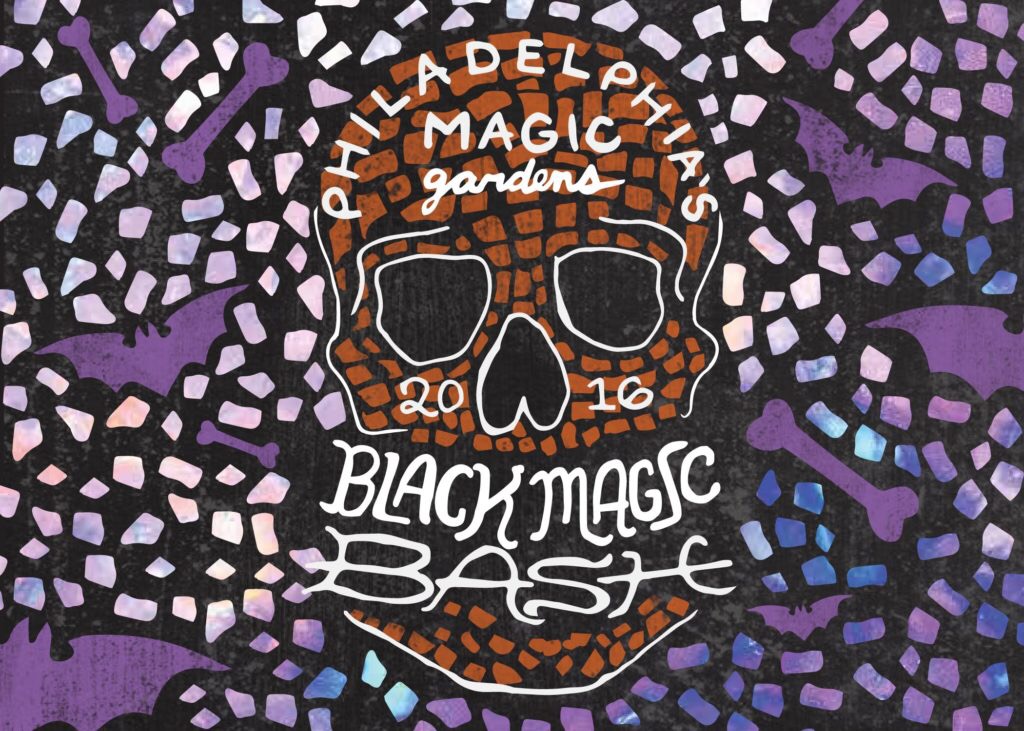 Where: Watkins Street Warehouse, 1003 Watkins St.
When: Saturday, September 29th, 7PM-10PM
This black magic bash is one of the best Halloween gatherings in the city. The West Philadelphia Orchestra will be in attendance to play the tunes of Balkan on this eerie night. Philadelphia Barbacoa will be providing authentic Mexican Cuisine. Barefoot Wine & Bubbly and Saint Benjamin Brewing Company will be on hand to provide a wide variety of beverages and cocktails for all. There will be a horror themed photo booth for you and your friends. All of the food and drinks are included with the purchase of a ticket and costumes are a must.
Find information here.
…
15. Rittenhouse Row Halloween
Where: Rittenhouse Row, 18th St and Walnut St.
When: Saturday, September 29th, 10AM-5PM
Rittenhouse Row will be having a memorable Halloween celebration this weekend. This is a trick-or-treat for all event that's and engaging and great way to spend the weekend. There will be parties and activities. Parents and children are also invited to walk along Rittenhouse row to shop and see what Halloween secrets each store holds. Maps will be provided for guest so they can tour the entire event with ease. There's faced painting, crafts, food, costume contests, and more.
…
16. Mutters Day of the Dead Festivities
Where: Mutter Museum of The College of Physicians of Philadelphia, 19 S 22nd St.
When: Sunday, October 30th, 10AM-5PM
The Mutter Museum of the College of Physicians of Philadelphia will be hosting a Day of the Dead Festivities. There will be traditional ofrenda, sugar cookie skull decorating, paper flower making, and more. Kids can get their faces painted and enjoy all the activities that this family friendly event has to offer. The various excursions are free with a purchase of a museum ticket. There will be lots of crafts and plenty of fun to go around.
…
17. Philly Heavy Eagles & Cowboys Kick-Off
Where: Union Transfer, 1026 Spring Garden St.
When: Sunday, October 30th, 8PM
The Philadelphia Eagles take on the Dallas Cowboys this weekend and Budweiser has you covered with their Philly Heavy event. Union Transfer will host this tailgate and game watching experience Sunday night. DJ Aktive will be there to mix and spin during the event. Enjoy complimentary Budweiser and a halftime show from RJD2. The event is free with an RSVP.
RSVP here.
…
18. Xfinity Live! Eagles & Cowboys Kick-Off
Where: Xfinity Live! 1100 Pattison Ave.
When: Sunday, October 30th, 8PM
Another and great option to cap off you Halloween weekend is to watch the Eagles and Cowboys game at entertainment venue Xfinity Live! Your first Miller Lite is on the venue as you watch your Birds take on their hated division rival. Come watch the game on Xflinity Live!'s 32ft screen or go to any of the various spaces in the location. As always at this exciting hotspot, there will be plenty of food and beverages to go around to keep you covered throughout the game.
Info here.
…
Map