Your 2017 March Madness bracket is officially here. Highlights:
-Villanova is the first seed overall in the tournament and will face the winner of the Mt. St. Marys-New Orleans play in game in the East Region in Buffalo.
-Duke is the second seed in the East Region.
-Kansas is the second overall number one seed in the Midwest Region. They will play the winner of the NC Central-UC Davis play in game.
-UNC is the third overall number one seed in the South Region. They will play Texas Southern.
-Gonzaga is the fourth overall number one seed in the West Region.
Here's how it looks: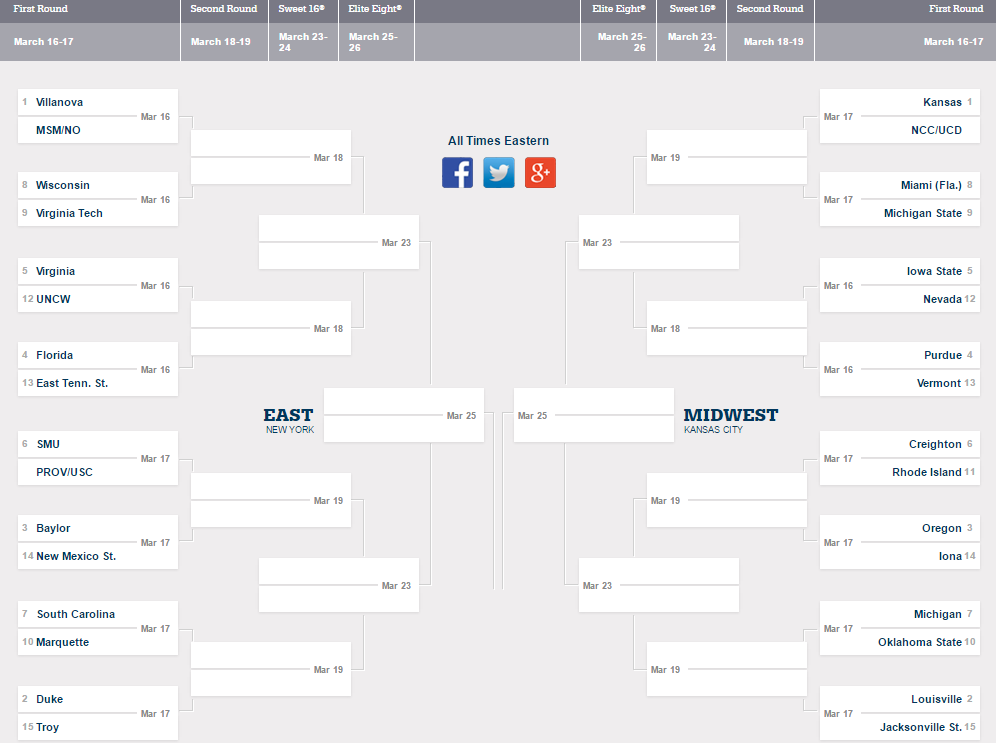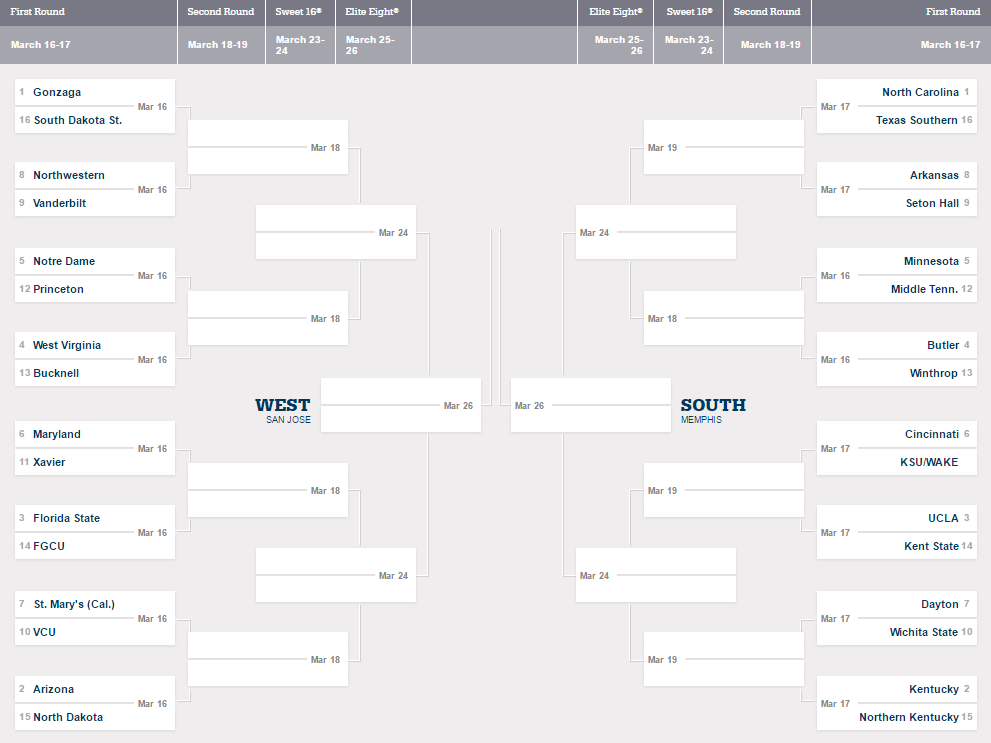 You can download the bracket here.
You can also join our own Philly Influencer March Madness bracket here.
---
You can follow Nick Piccone on Twitter (@nickpiccone) and e-mail him at [email protected]. Subscribe to his podcast on iTunes here. Click here to read his pro wrestling articles on PhillyVoice. Follow Philly Influencer on Twitter (@PHL_Influencer), Facebook and Instagram.