The Birds are back in the fold and head into D.C. this weekend with a newfound confidence on offense. Last season, the Eagles were marred with dropped passes and missed assignments, leaving the confidence levels at an all-time low. Taking this into consideration, Howie Roseman and co. brought in a couple of sure-fire wide receivers, along with instilling new hope in the ones that were lost. Will it work? We will find out soon enough.
This year, I decided to look at the matchup each week and rank certain players based on how I feel they shall perform. Feel free to interact with your likes or dislikes and comments along the way.
Trending Up: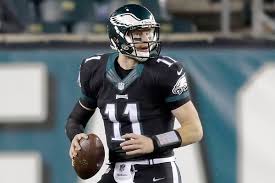 • Carson Wentz
I think anyone who plays Fantasy Football knows Carson Wentz won't be a top tier fantasy quarterback. However, that doesn't mean he won't be serviceable from week-to-week. In Week 1, he'll look to spread the ball around and use his mobility to his advantage. All things considered, riding the Wentz Wagon this week shall be a smooth transition to points.
Projection: 280 yards, 2 TDs, 40 yds rushing, 1 rushing TD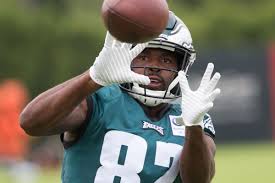 • Torrey Smith
In the offseason, the Eagles addressed their biggest need by signing to talented Wide Receivers. One of those guys was Torrey Smith. Smith had a rough year on a team with no pulse in San Francisco. He now looks revived and should afford Carson plenty of opportunities to throw the ball deep.
Projection: 5 recs, 89 yards, 1 TD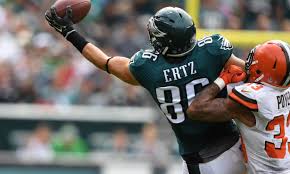 • Zach Ertz
After the trade of Jordan Matthews, Zach fell right into the role of Carson's safety blanket. Ertz will look to exploit the middle of the field and use his athleticism to get down the field. He will find alot of room in defense that will be pressed to find good coverage.
Projection: 7 recs, 80 yds, 1 TD
Trending Down:
• Alshon Jeffery
The highly heralded free agent signing may not pay huge dividends in Week 1. He will be shadowed by Josh Norman who will force the others guys to step up. He will be trying to break away all day, but Wentz will already be looking the other way.
• Running Backs
Since the Eagles couldn't make a decision on who to keep or start, neither can I. Fantasy is a game of individual performance and gets killed by the term RBBC. I am avoiding this situation for Week 1.
Insider Trading Tip:
Keep a close eye on Mack Hollins this week. He showed flashes of brilliance in the preseason and if Nelson Agholor can't produce, he will be next in line for targets. He could be a nice pickup for the week.
Also, Don't forget to register for our popular Fantasy Triple Threat Contest. It's FREE to join and all the details are right here!
---
As always you can stop by my Facebook page (FantasySportsAddiction) or tweet me (@TCutillo23) for questions or some nice fantasy debates. I can also be heard weekly via the internet stream live at WengRadio every Monday at 4:00pm EST for a weekend sports wrap. But most importantly, you can catch me here at Pi!
Follow Philly Influencer on Twitter (@PHL_Influencer), Facebook and Instagram.
For fantasy purposes, all my articles are predicated upon a PPR-based system.