Each weekend, we will post some of the most unique social and cultural places to visit in addition to exciting events in and around the Philly area. We call it Philly Influencer's Weekend Picks. If you attend any of these places or events, let us know how it went! Tweet us or email us at [email protected].
Here's a list of the best Sips and Eats in the city this week!
Events Running Through the Weekend
1. Last Day: Center City Restaurant Week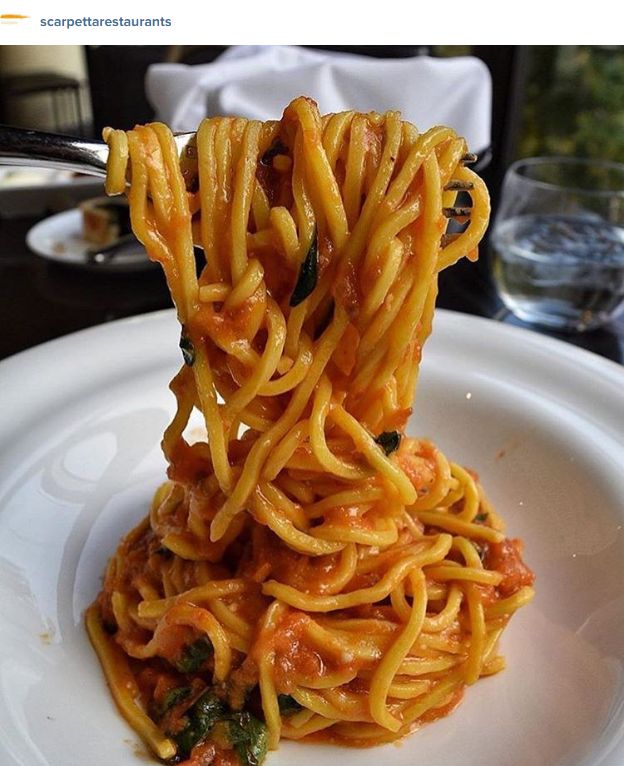 Where: Various Locations
When: Friday, January 26th
To culinary fans dismay, Center City Restaurant Week ends this Friday. Several participating restaurants in the city have been featuring three-course lunches and dinners for $20 and $35 over the past week. This is your last chance to stop by over 52 restaurants for savory and specialty meals and drinks.
For more information, click here.
…
2. Haydn and Beethoven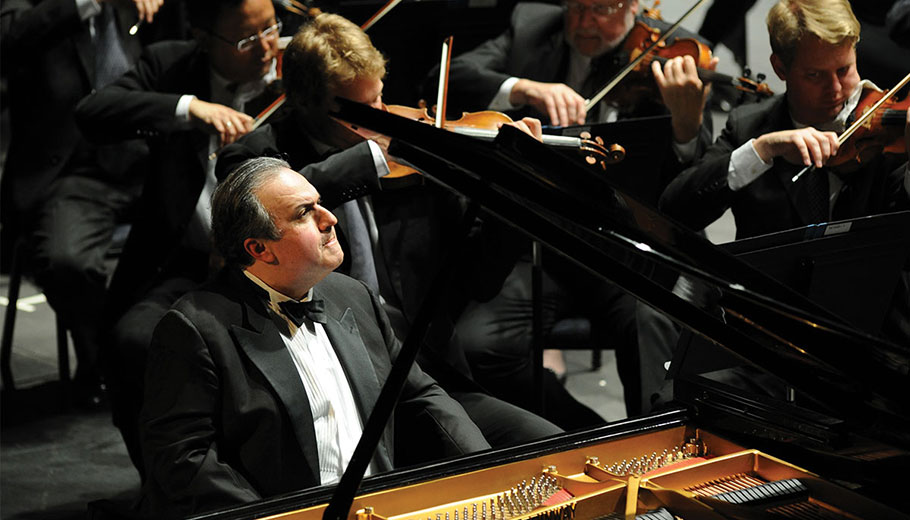 Where: Kimmel Center for the Performing Arts, 300 S. Broad St.
When: Friday, January 26th, 2PM
The Kimmel Center always is the feature location to take in the Philadelphia Orchestra. This week these world-renowned musicians will be performing Haydn "Symphony No. 104 in D major", Beethoven's "Piano Concerto No. 3 in C minor, Op. 37", and Wagner "Prelude and "Liebestod," from Tristan and Isolde". Come hear the orchestra conducted by Fabio Luisi and featuring pianist Yefim Bronfman.
For more information, click here.
…
3. Philadelphia Car Show Weekend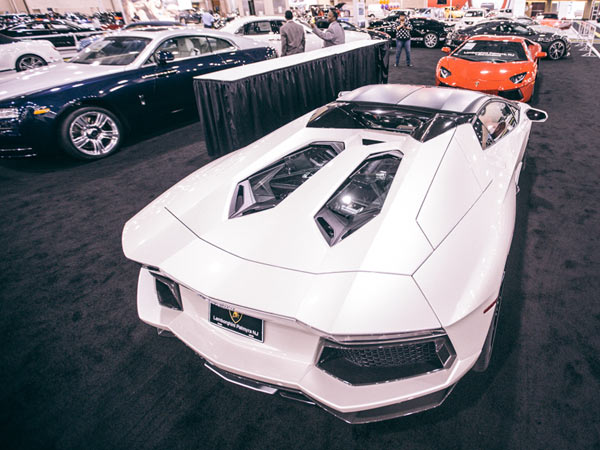 Where: Pennsylvania Convention Center, 1101 Arch St.
When: Friday, January 26th-Sunday, February 4th
The 2018 Philadelphia Car Show revs up and kicks into gear this weekend. The action begins this Friday with the Black Tie Tailgate. The opening night soiree will have exclusive first looks at this year's vehicles, cocktails, and more. The car show becomes open to the general public on Saturday. There will be countless cars on display, the infamous DUB Show, and plenty of events at this memorable annual event.
For more information, click here.
…
4. Passing Strange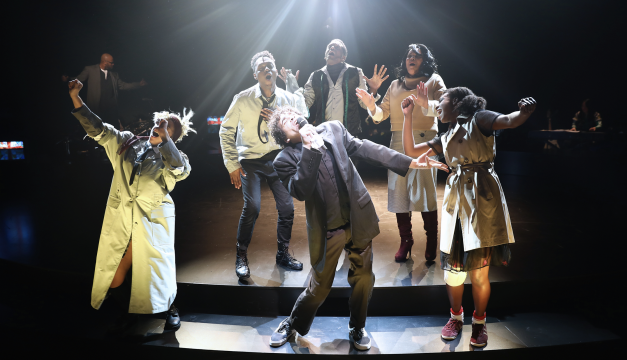 Where: The Wilma Theater, 265 S. Broad St.
When: Running through Sunday, February 18th
Stew and Heidi Rodewald's Tony Award-winning musical Passing Strange begins its 2018 Philly debut this weekend. The amazing production tells the story of a wondering black youth roaming through the streets of Europe searching for meaning. The rowdy and genre hopping musical is a tale of passion and artistry.
For more information, click here.
…
5. Dear Diary LOL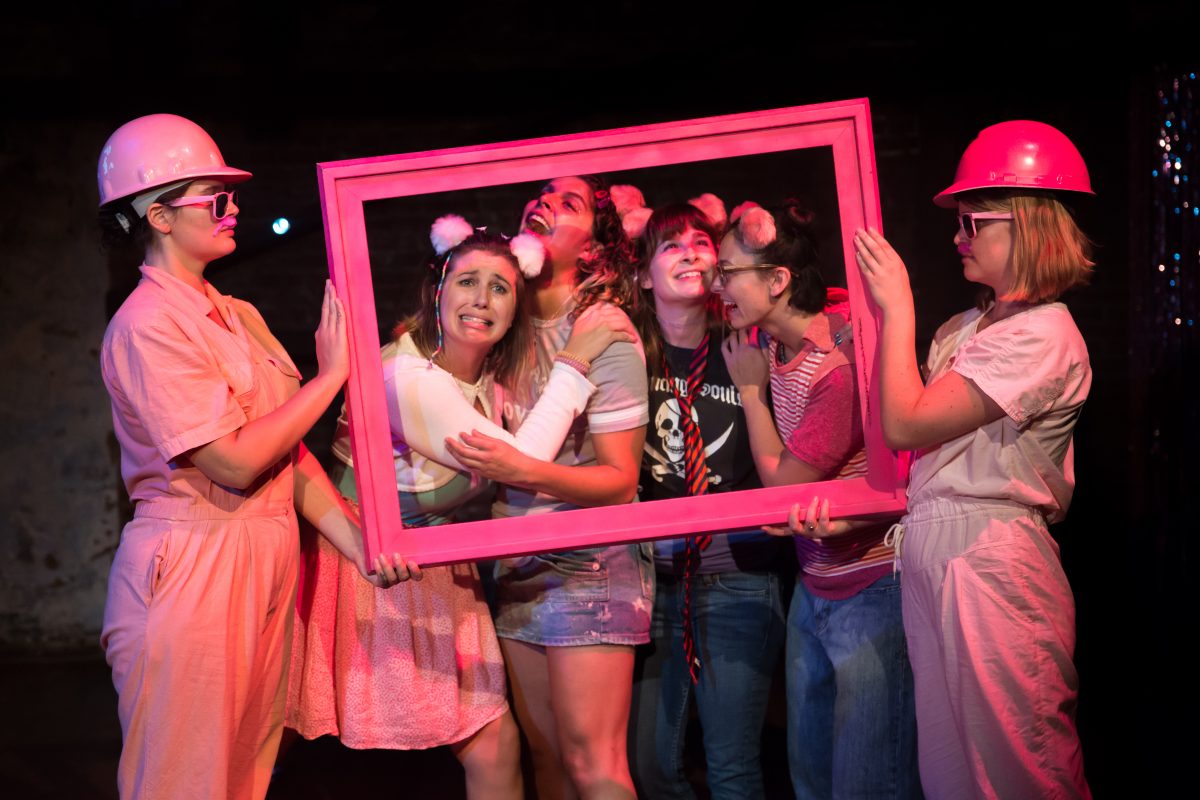 Where: FringeArts, 140 N. Columbus Blvd.
When: Friday, January 26th, 8:30PM
You can always count on FringeArts to have great and energetic productions gracing the venue's stage. AntiGravity Theatre Project's Dear Diary LOL acts out real life tween-teen, early 2000s diaries. The show's creators and performers spill all of their personal laughs, fears, and anxieties in this exciting and hilarious ensemble showcase.
For more information, click here.
…
6. Dinos After Dark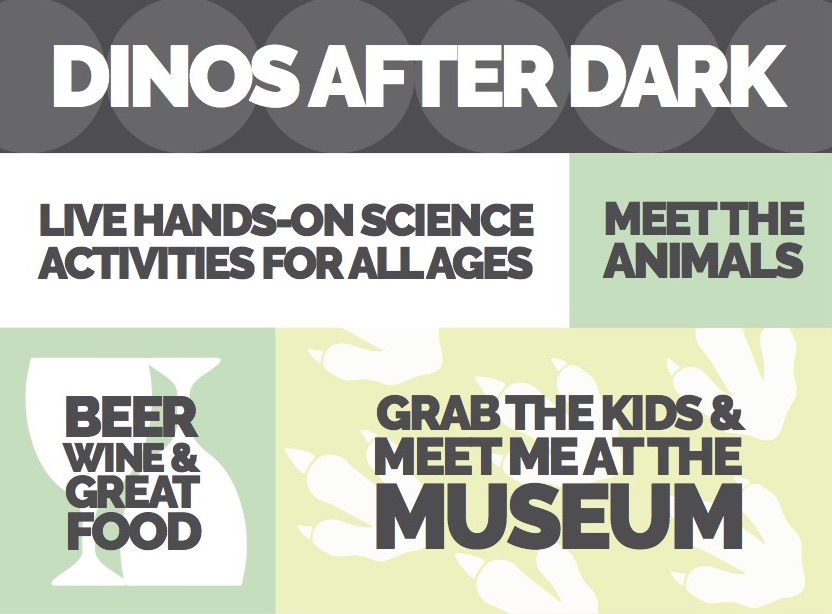 Where: Academy of Natural Sciences, 1900 Benjamin Franklin Pkwy.
When: Friday, January 26th, 5PM-8PM
On the fourth Friday of every month The Academy of Natural Sciences will be having the featured event Dinos After Dark. The premiere date for this series is this Friday evening. There will be food and drinks available in the Academy Beer Garden, gallery and exhibit access, games, and plenty of engaging activities.
For more information, click here.
…
7. Chinese New Year at Penn Museum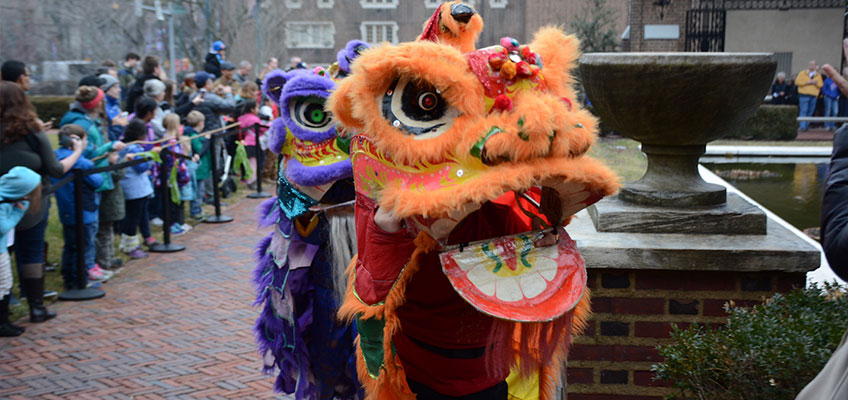 Where: Penn Museum, 3260 South St.
When: Saturday, January 27th, 11AM-4PM
Penn Museum's 37th Annual Chinese New Year Celebration is this Saturday. The prestigious institution will have many family-friendly activities at this culturally centered event. There will be Chinese dances, food, music, calligraphy, martial arts demonstrations, storytelling, arts and crafts, Year of the Dog Photo Contests, and much more.
For more information, click here.
…
8. Winter Jawn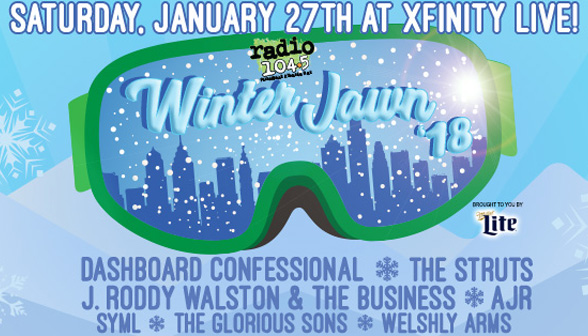 Where: XFINITY Live! , 1100 Pattison Ave.
When: Saturday, January 27th, 12PM-5PM
XFINITY Live! will be the location for one of the biggest music events in the city this weekend. Radio 104.5's Winter Jawn 2018 will feature emo legends Dashboard Confessional, The Struts, J. Roddy Walston & The Business, and so many others.
For more information, click here.
…
9. Art Star CRAP Bazaar
Where: Art Star, 623 N. 2nd St.
When: Saturday, January 27th & Sunday, January 28th
The Art Star Craft Bazaar is a local handmade crafts festival that takes place in the city twice a year. It's counter event, the Art Star CRAP Bazaar will feature several local artisans peddling items that they believe to be gloriously made but also crap. Following the trash to treasure motto, you'll find jewelry, shirts, collectibles, ceramics, and more. 25% of the proceeds will go to the ACLU of Pennsylvania, Planned Parenthood of Southeastern Pennsylvania and Philadelphia Wooden Boat Factory
For more information, click here.
…
10. WWE Philly Takeover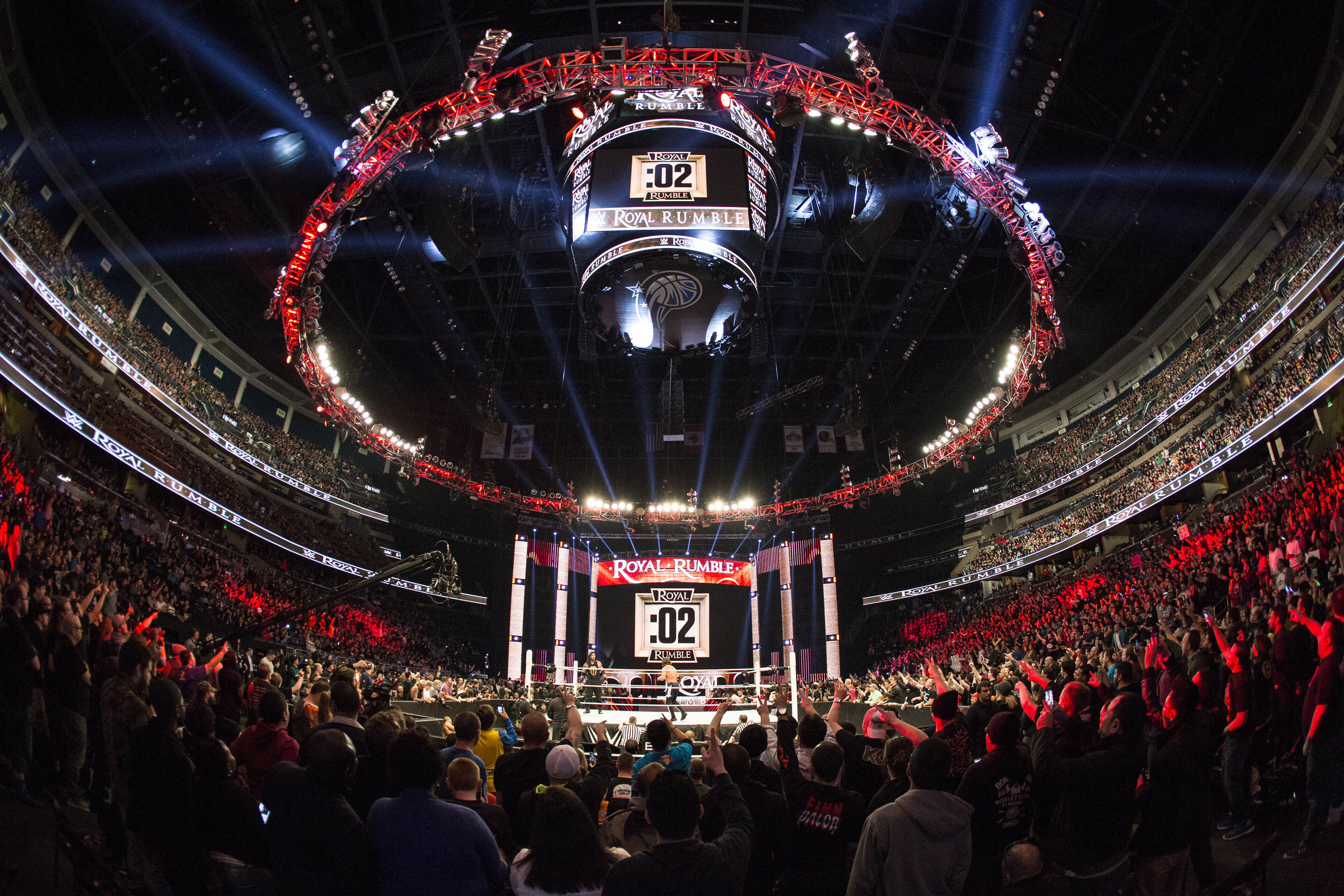 Where: Wells Fargo Center, 3601 South Broad St.
When: Saturday, January 27th-Tuesday, January 30th
The WWE will be one of the highlights over the next few days in Philadelphia. This Saturday check out NXT TakeOver when NXT Champion Andrade "Cien" Almas will square off against Johnny Gargano.  This Sunday's Royal Rumble will feature Universal Champion Brock Lesnar vs Braun Strowman vs Kane for the Universal Championship in a Triple Threat Match. Monday Night Raw and Tuesday Night Smack Down Live will end these amazing nights of entertainment at the Wells Fargo Center.
…
11. 90's Bar Crawl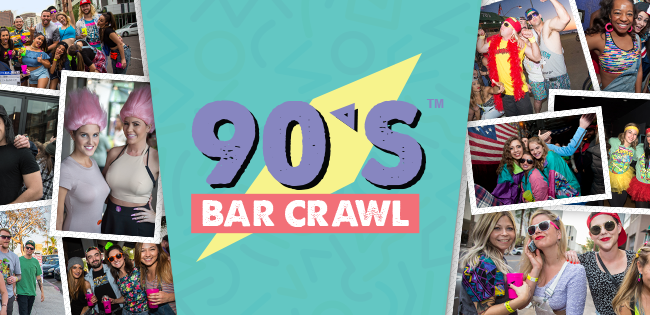 Where: Drinker's Pub, 1903 Chestnut St.
When: Saturday, January 27th, 2PM-10PM
Drinker's Pub will be the spot for this massive nostalgia party on Saturday night. Get out all your bright colors, portable CD players, and L.A. Gears because the 90's Bar Crawl is in town. Participants in this drinking rallying event will receive a complimentary cup and access to massive drink specials.
For more information, click here.
…
12. The O'Jays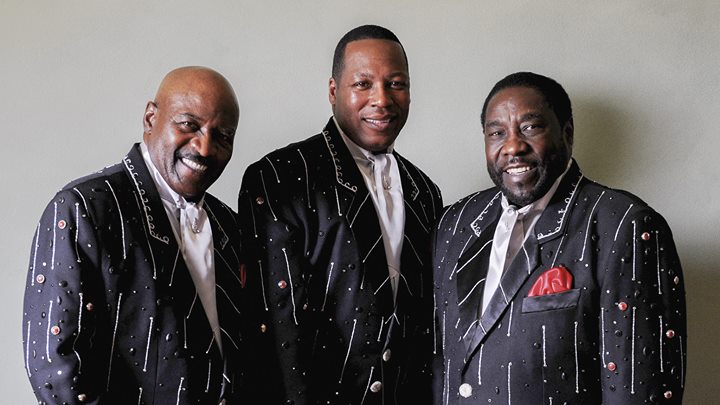 Where: SugarHouse Casino, 1001 North Delaware Ave.
When: Saturday, January 27th, 9PM
Rock & Roll Hall of Fame act The O'Jays will be taking the entertainment stage at SugarHouse Casino this Saturday night. The insanely renowned soul singers will be bringing their legendary vocals to the Philly faithful. Come hear the "For the Love of Money," "Love Train" and "Backstabbers" singers.
For more information, click here.
…
13. DMX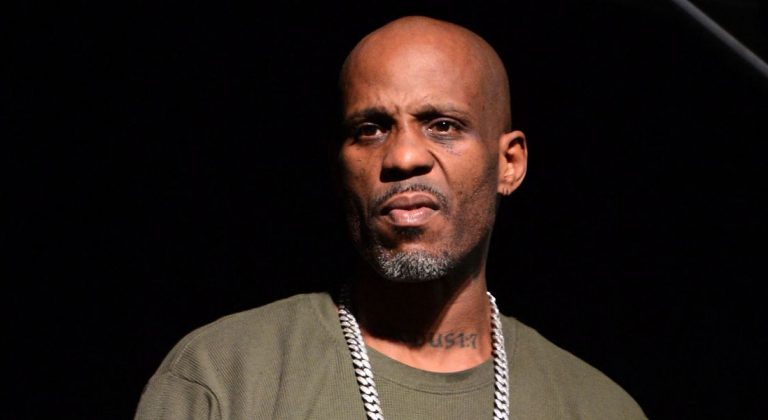 Where: TLA, 334 South St
When: Saturday, January 27th, 8PM
Whether he's passing out shots at an airport Chili's or hyper spitting "Rudolph the Rednosed Reindeer", DMX will always be a street and rap legend. This weekend you can see the …And Then There Was X hip hop act live and in the flesh on TLA stage. The passionate lyricist always brings his signature voice, flow, lyricism, and theatrics to every show.
For more information click here
…
14. MØ & Cashmere Cat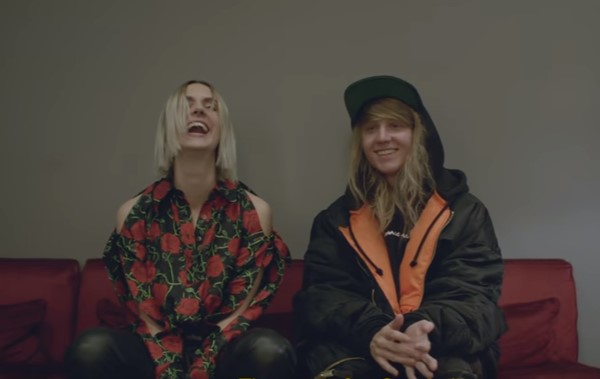 Where: The Electric Factory, 421 N 7th St.
When: Saturday, January 27th, 8:30PM
EDM and alternative acts MØ and Cashmere Cat have teamed up for an amazing tour. Danish 26-year-old singer-songwriter MØ uniquely fused R&B and electronic harmonies. Cashmere Cat has grown in fame due over the years due to tremendous remixes. He recently released "Miss You" featuring Major Lazer and Tory Lanez. Come see this pair keep the crowd moving this Saturday night.
For more information, click here.
…
15. Playboi Carti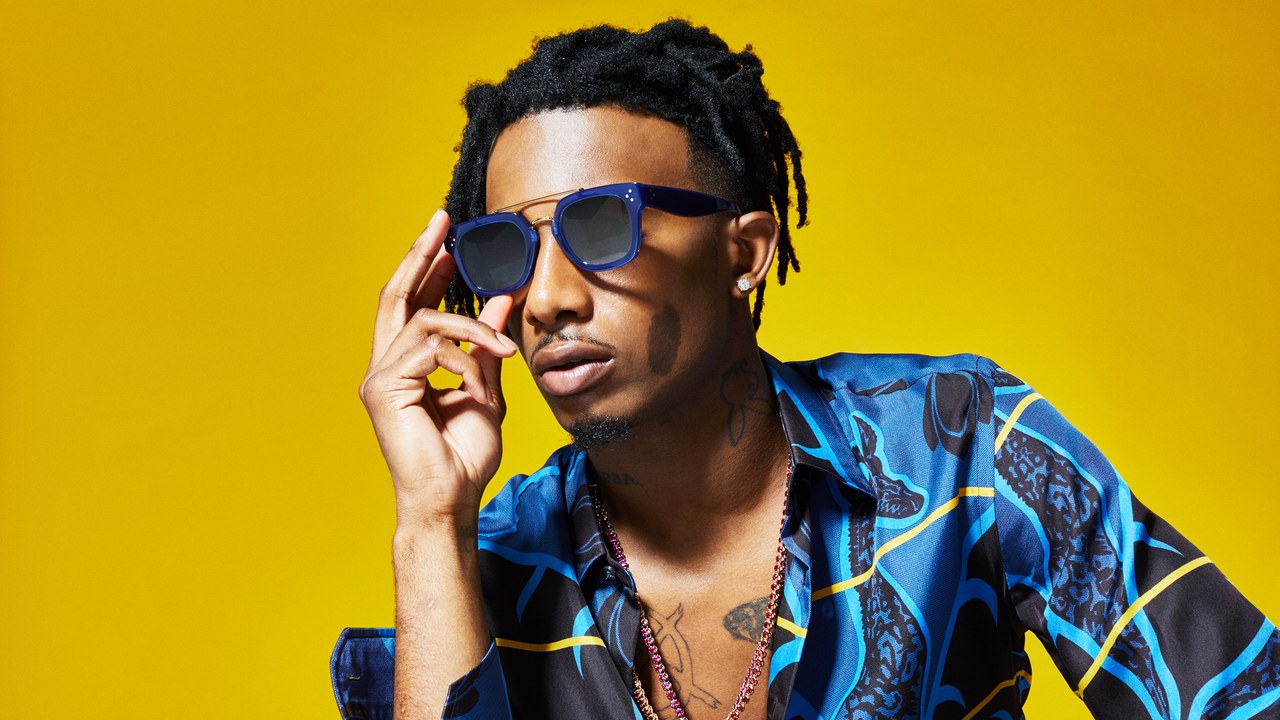 Where: NOTO Philly, 1209 Vine St.
When: Saturday, January 27th, 10PM
The second hip hop show on the list comes from "Magnolia" and "Woke Up Like This" Atlanta rapper Playboi Carti. The songwriter put out his successful and self titled mixtape in 2017. Late night venue NOTO Philly will be the place to be for local rap fans this Saturday night.
For more information, click here.
…
16. Gardening Workshop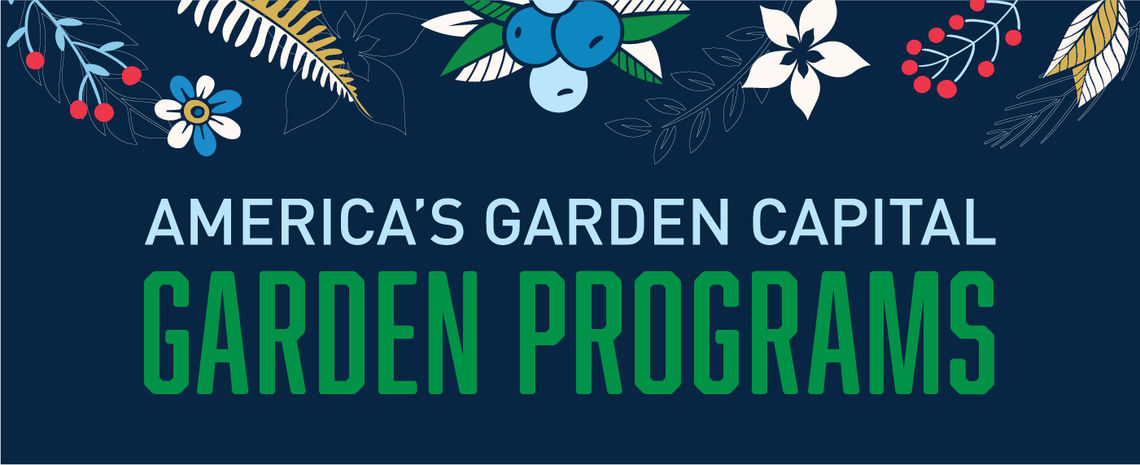 Where: Dilworth Park,  1 S. 15th St.
When: Sunday, January 28th, 10AM
The Dilworth Park Winter Garden has always daily activities stimulating the downtown crowd. From College Nights to karaoke hangouts, there's always something buzzing in the area. The Pennsylvania Horticultural Society will be holding gardening workshops and displays this Sunday. Attendees at this free event will take home seeds readily available to transplant into their gardens.
For more information, click here.
…
17. Sour Bowl IV and Cider Bowl II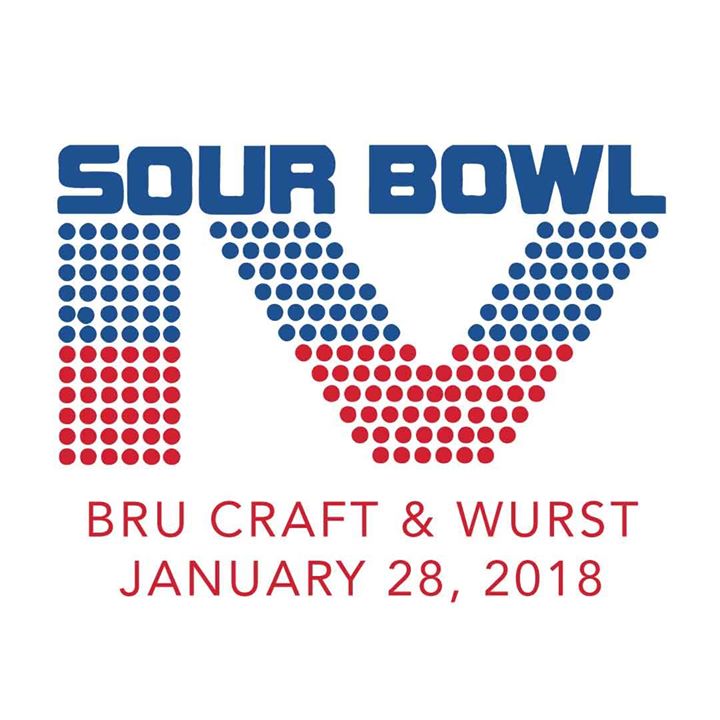 Where:  Bru Craft & Wurst, 1316 Chestnut St.
When: Sunday, January 27th, 6PM
Bru Craft & Wurst will be hosting Sour Bowl IV this Sunday. On the same date you can catch Cider Bowl II at Cinder, Copper, and Lace. These two drinking showcases will have plenty of ciders, hops, sours, saisons, and stouts all up for some friendly competition and your joyous consumption.
…
18. Love Me Some Comedy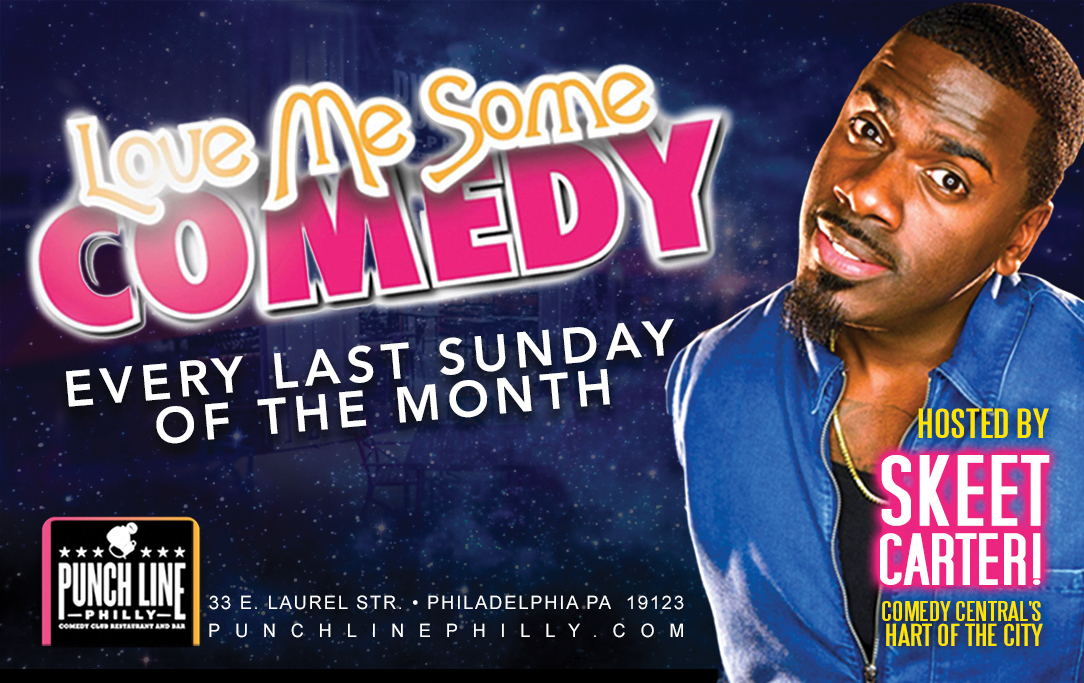 Where: Punch Line Philly, 33 E. Laurel St.
When: Sunday, January 28th, 8:30PM
The list wouldn't be complete without some laughs. This Sunday Punch Line Philly continues their Love Me Some Comedy series hosted by Comedy Central's Skeet Carter. Come out to this great comedic venue for tremendous stand up acts to close out your weekend.
For more information, click here.
…
Map
---
You can follow Candis McLean on Twitter (@CandisRMcLean) and e-mail her at [email protected]. Follow Philly Influencer on Twitter (@PHL_Influencer), Facebook and Instagram.