Featured Bars and Lounges
…
National Donut Day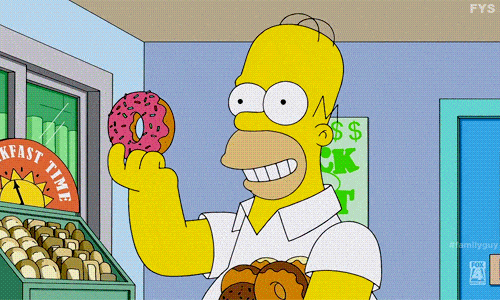 The Shops at Liberty Place will be hosting the first-ever Hostess® Donettes®-eating contest this Friday, June 1st, at 1 p.m. This Major League Eating event will feature the #1-ranked competitive eater in the world, Joey Chestnut, and several other competitive eaters. In its first year, this event will attempt to set a new world record for the number of Hostess® Donettes® eaten in six minutes. Come out for the entertainment, competition, activities, and more.
…
This Week in Cocktails: Philly Loves Beer Week
The 11th annual Philly Beer Week begins this Friday and runs through Sunday, June 10th. The brewing showcase will feature and highlight over 50 regional breweries. There will be countless beers on display at this week-long event starting with its Opening Tap event this Friday. There will be countless parties and events you'll have fun navigating. From beer garden BBQs, to tastings, to beer pong events, and to beer Olympics, there's something for everyone.
…
Featured Restaurants and Bars
Philadelphia is a major spanning city. It's always brimming with exciting new activities and things to do each week. Sometimes answering the simple question of where to eat or get a quick drink can be overwhelming. Each week Philly Influencer will highlight some new places and local favorites to add to your list.
Parks on Tap: Parks On Tap is at Gorgas Park this week. The Roxborough park will be brimming with lively guest, food trucks, the best brews, and more. On Thursday from 6 p.m.-7 p.m., there will be free yoga in the park. The hours for this roaming beer garden are Wednesday and Thursday 5 p.m. – 10 p.m., Friday 4 p.m. – 11 p.m., Saturday 1 p.m.- 11 p.m., and Sunday 12 p.m. – 10 p.m.
XFINITY Live!:  Xfinity Live! is one of the premier entertainment venues in the city of Philadelphia. Whether you're looking for an energetic place to watch a game or a place to get great pub grub, this hotspot has you covered. This Sunday is the Philadelphia Burger Crawl. Come out starting at 3 p.m. for some great burger creations made by over 60 local restaurants.
Punch Line Philly: Speaking of premier hotspots, Punch Line Philly always offers each guest who walks through its doors a fun time filled with laughter and excitement. This Thursday they will be hosting Awkward Sex…and The City. Several comedians will be discussing and joking about the hilarity that comes with dating and hookups.
Kennett Brewing Company:  Kennett Brewing Company is a regional establishment that offers up some stellar local brews and bites.  This Saturday is the KBC Bike & Brew. This 50-mile bike ride through Chester and Delaware County country. Guests will get to have pit stops at local bars and breweries for drinks. The day will be concluding with food and drinks at Kennett Brewing Company.
…
Weekly Events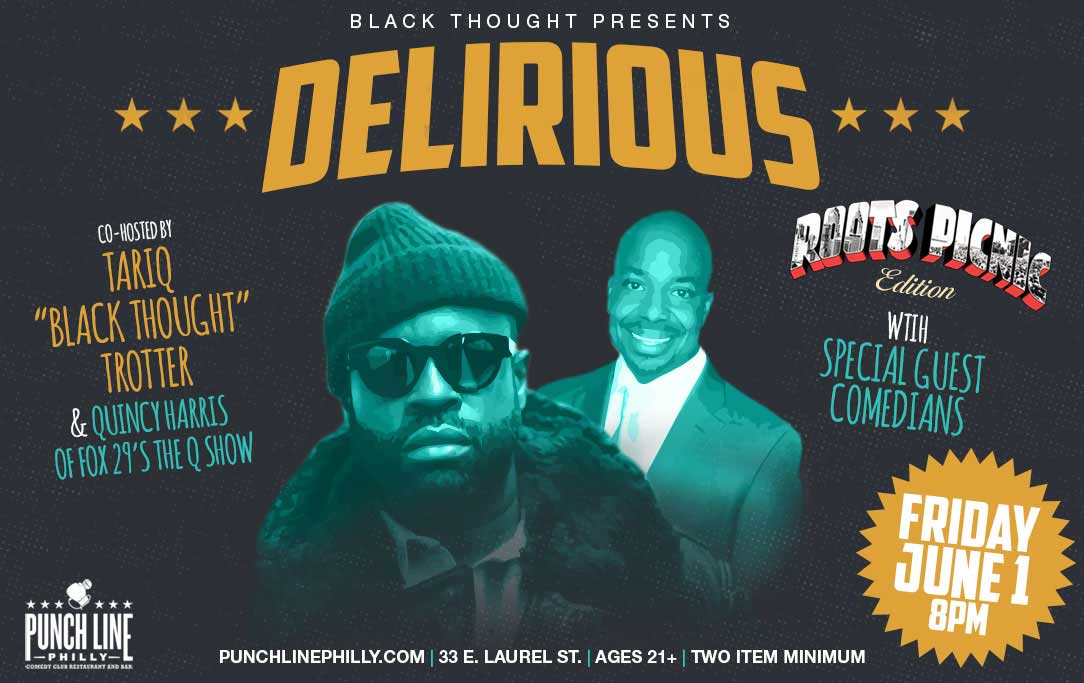 Each week, Philly Influencer picks the best parties, events, and social gatherings the area has to offer
Greensgrow Farms Twilight Market: On Thursday, May 31st come to Greesngrow Farms for their Twilight Market.  From 5 p.m.-8p.m. you can pick and choose fresh produce. Philadelphia Brewing Co. and Rowhouse Spirits Distillery will be providing drinks and snacks. There will also be special vendors at this event.
Emo Night At The Foundry: This Friday, The Foundry will be highlighted by the popular Emo Night Brooklyn. The DJs at this frequented venue will play the best in this beloved genre's music all night.
FringeArts Dance Party: This Friday night FringeArts will be hosting a free Summertime indoor and outdoor party. This 90's dance party will be in the theme of the famed Will Smith and DJ Jazzy Jeff track. Come dressed in your best 90's gear.
Black Thought Presents Delirious: To kick off the Roots Picnic hype this weekend, Punch Line Philly with be hosting Delirious. There will be tremendous standup, live music, and more.
Summer Sounds:  VISIT PHILADELPHIA continues its Summer Sounds concert series beginning this Friday night.  Spruce Street Harbor Park will be filled with the music of DJ set by Matthew Law and Rich Medina.
Urban Village Brewing Company Anniversary Weekend: Urban Village Brewing Company will be celebrating its one-year anniversary all weekend long. There will be a pig roast and special limited-edition beers flowing. For three days you'll be able to drink three special beers at this celebratory and community embracing soiree.
Royal Crawl: Center City will be flocked by partygoers partaking in the Royal Bar Crawl this Saturday and Sunday. At each location, drinkers will be given a playing card. The attendees with the best poker hand by the end of the night will get a prize.
Roots Picnic After Party with Travis Scott: Travis Scott will be taking over NOTO Philadelphia this Saturday night after the Roots Picnic. Come see this thrilling act in hip-hop bring all his energy and hits to the club stage.
La Festa Italian Market: This Sunday will be the 8th Annual "La Festa" Italian Festival. From 11 a.m.-7 p.m., Filitalia on Passyunk Ave will be flooding with Philadelphians wanting to get in on a spaghetti eating contest, live Italian music, performances, wine demonstrations, food instructionals, and more. This is a rain or shine event.
Barnes Block Party: This Sunday kicks off the Barnes Foundation's Barnes on the Block series. Guests will have access to free admission to the Barnes collection and Let's Connect Philly. From 4 p.m.-8p.m. DJ Rich Medina will be soundtracking a massive outdoor dance party. There will be food trucks, activities, a local brewery, and more on the premises at this blowout.
---
You can follow Candis McLean on Twitter (@CandisRMcLean) and e-mail her at[email protected]. Follow Philly Influencer on Twitter (@PHL_Influencer),Facebook and Instagram.