Each week is full of big plays, thunderous tackles, and breakaway runs. For most fans, the best outlet for processing everything from a dropped TD to an amazing score is to type away to the edge of character limits. Here are the best reactions to the NFL's Week 6 action.
Giants vs. Eagles
Can't believe they let Eli Manning perform during halftime pic.twitter.com/2U177kUYzT

— Barstool Sports (@barstoolsports) October 16, 2018
…
Buccaneers vs. Falcons
Why in the hell would you call a 20 play yard QB sneak on the last play of the game #TampaBayBuccaneers #Buccaneers SMDH I need a ?#NFLRedZone #NFLRedZone #nflgameday pic.twitter.com/4crIgnf12C

— Mark Clark (@marksword) October 14, 2018
…
Steelers vs. Bengals
Should've seen it coming in another assisted win for the Steelers. #PITvsCIN pic.twitter.com/yqtrBZzfaO

— Sean Johnson (@SeanPJohnson) October 14, 2018
…
Raiders vs. Seattle (London)
Jon Gruden has Mentally and Physically broken Derek Carr and we not even half way through the season pic.twitter.com/jpCE7dcl1l

— Christian Hall (@SpazzLion) October 14, 2018
…
Chargers vs. Browns
#LACvsCLE #Chargers HOLDING on the line and again a NO CALL !!! #LACvsCLE pic.twitter.com/pN2YTfHWmQ

— B o B (@robertleusch) October 14, 2018
…
Bears vs. Dolphins
This isn't new for Kenyan Drake #CHIvsMIA pic.twitter.com/hk146q10rO

— Old Player Tweets (@OldPlayerTweets) October 14, 2018
…
Cardinals vs. Vikings
That Goal Line Stop!!! Still 10-3 Vikes!!! #SKOL⁠ ⁠⁠ ⁠ #SkolVikes #LetsGoCrazy #ARIvsMIN #Vikings #DakotaSkol @summitbeer pic.twitter.com/jweaMGFlql

— Mitch Malcolm (@HummusLoser467) October 14, 2018
…
Colts vs. Jets
eeek pic.twitter.com/IqaMllbhgO

— GV23 (@LittleVet23) October 15, 2018
…
Panthers vs. Redskins
Don't pick off Cam Newton or you'll piss him off.pic.twitter.com/tHhM2xRNg2

— Dov Kleiman (@NFL_DovKleiman) October 15, 2018
…
Bills vs. Texans
Live look at Nathan Peterman in the Bills locker room #BUFvsHOU pic.twitter.com/fGcLiptAf4

— Kyle Major Payne (@kylep131) October 14, 2018
…
Rams vs. Broncos
Live look at Todd Gurley against the #Broncos defense: pic.twitter.com/fUBMPG48tY

— Ryan Greene ? (@RyanCBS4) October 14, 2018
…
Jaguars vs. Cowboys
Jalen Ramsey thoughts on Dak Prescott…pic.twitter.com/cUHHqqk4d8

— Dov Kleiman (@NFL_DovKleiman) October 14, 2018
…
Ravens vs. Titans
4 years and still cant read a defense#Mariota #Texans #Titans #Jaguars #Colts #NFLMemes #NFL #Ravens #AFCSouth pic.twitter.com/zxxq05Fl7b

— Nicolas Fuentes (@92TexansFan) October 15, 2018
…
Chiefs vs. Patriots
Tom Brady goes toe-to-toe w/ hottest offense we've seen in years and hands KC it's first loss of season.

Media: nice, ok Tommy

Aaron Rodgers squeaks out a win at home against CJ Beathard and a defense that couldn't hold a fart in, let alone an NFL offense

Media: pic.twitter.com/q3OJp8uWMg

— ………….. (@themarty35) October 16, 2018
…
49ers vs. Packers
Aaron Rodgers y'all. pic.twitter.com/zfowxUMy5p

— ????‍♂️ (@_GDPhil_) October 16, 2018
…
The Meltdown of the Week
I'm not even going to tell you the minute when this meltdown begins. The entire video is glorious. 
" No heart tonight, nothing, none!"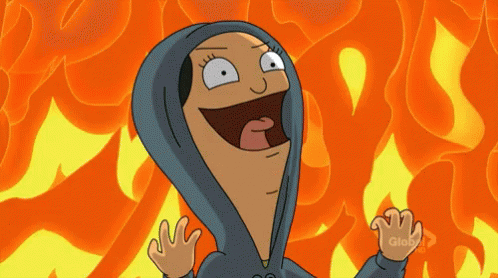 ---
You can follow Candis McLean on Twitter (@CandisRMcLean) and e-mail her at [email protected]. 
Follow Philly Influencer on Twitter (@PHL_Influencer),Facebook and Instagram