Featured Bars and Lounges
…
The Spotlight of the Week: Ocean Prime Pre-Theatre Menu
Theater season is one of the highlights and treasures that an illustrious and art-loving city like Philadephia has to offer. Charles Dickens' A Christmas Carol (Dec. 1-23) and Beautiful: The Carole King Musical (Jan. 8-20), and several other tremendous productions will be starting their runs very soon. Executive Chef Jennifer Grosskruger of Ocean Prime has designed a fantastic pre-theatre menu for the season. Located at the corner of 15th and Sansom Sts., at the Walnut Street Theatre and Academy of Music, the luxury seafood and steakhouse restaurant has an extensive feature menu and a young adult menu for kids 13 and under. The Theatre Menu, served nightly before 6:30 pm for $49/person, boasts three courses with options like the White Truffle Caviar Deviled Eggs, Sea Scallops with parmesan risotto, a Filet with whipped potatoes and haricot verts and Crème Brulée.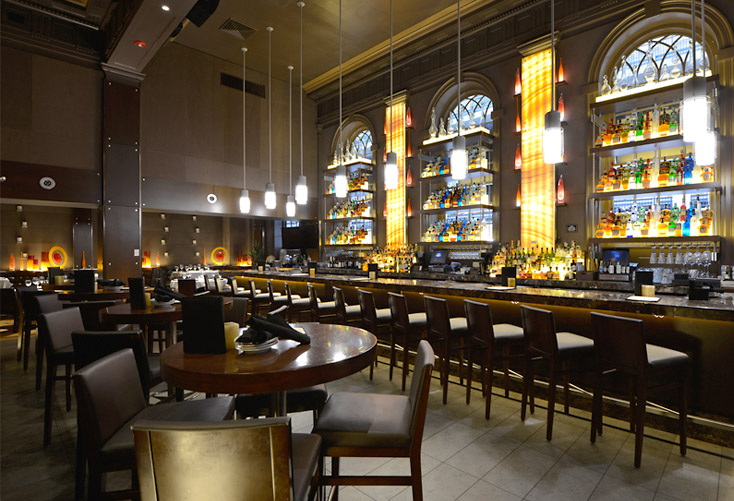 Theatergoers who present their tickets before a show will enjoy a complimentary glass of sparkling wine and a swag bag of Ocean Prime's addictive truffle popcorn. Ocean Prime GM Tricia Finke remarked about the feature menu, "We've located literally steps from the Kimmel Center, The Wilma, The Academy of Music, and The Walnut Street Theatre, so we wanted to craft a special menu for theatergoers. Additionally, with The Annual Holiday Light Show and other shows geared towards kids nearby, our Young Adults menu is always super popular this time of year."
Featured Restaurants and Bars: Bellhop Bar and J. Alexander's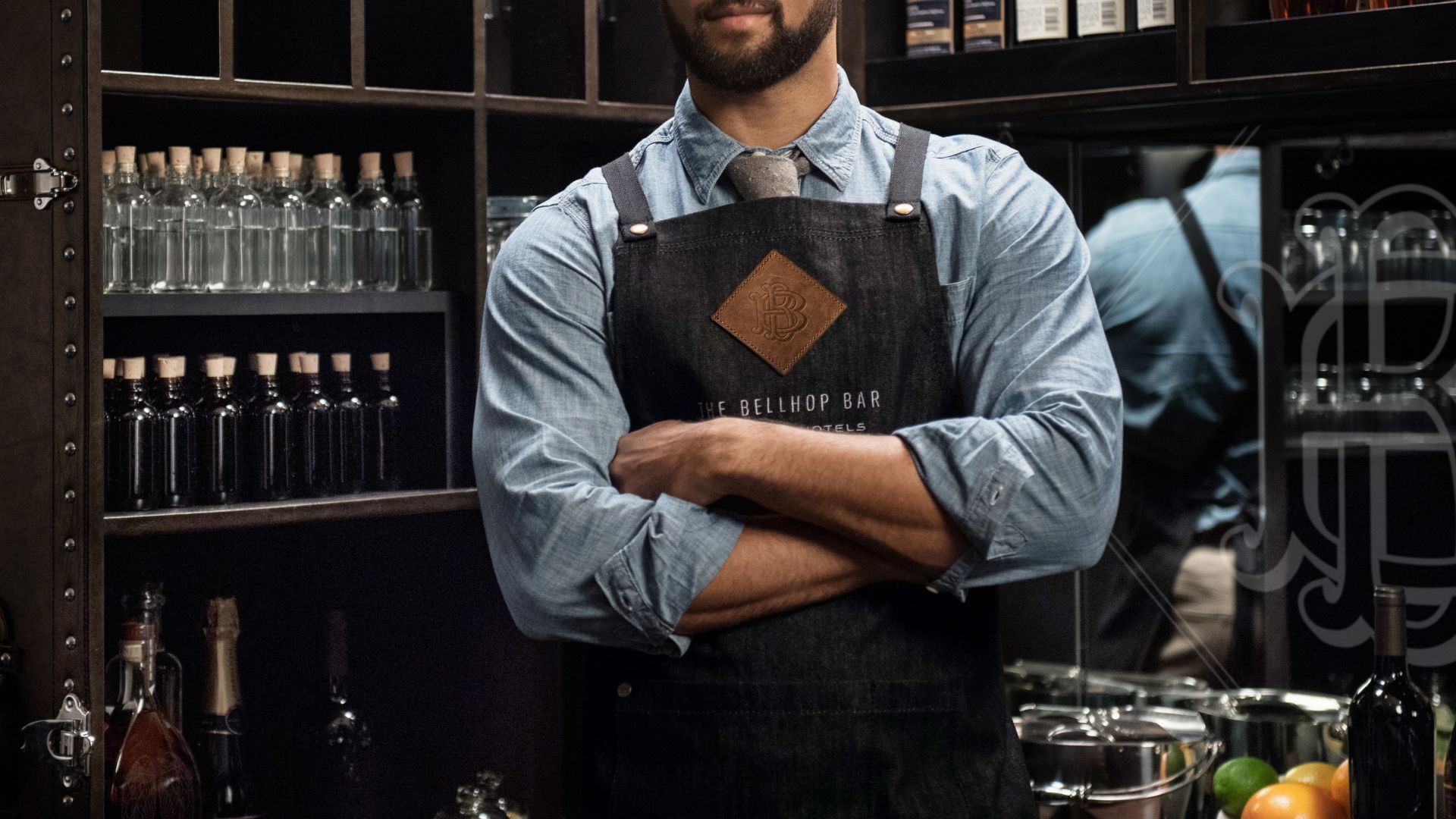 Philadelphia is a major spanning city. It's always brimming with exciting new activities and things to do each week. Sometimes answering the simple question of where to eat or get a quick drink can be overwhelming. Each week Philly Influencer will highlight some new places and local favorites to add to your list.
Bellhop Bar: The Bellhop Bar by Loews Hotels features a unique and throwback way to liven up your Happy Hour. This tremendous cocktail feature will run through January 2019. Inspired by the rich city of Philadelphia and the historic PSFS building, guests can marvel at the bar's retrofitted steamer trunk packed with bespoke beverages. They're served up in antique apothecary-style bottles in the lobby of Loews Philadelphia Hotel from 5-7pm daily. Choose between the Bourbon Joe (La Colombe, steeped Angel's Envy Bourbon, Demerara syrup, dash bitters garnished with lemon peel, orange peel & cherry skewer) and the PEACH S.F.S. (Hangar One Vodka, Pennsylvania Local Riesling, lemon, peach liqueur, and a Fresh Lemon peel garnish).
J. Alexander 's: J.Alexander 's is a new contemporary restaurant in King of Prussia. Known for its wood-fired cuisine, this restaurant offers up delicious and staple American dishes daily.  From hand-cut steaks, to prime rib, fresh seafood, sushi, homemade desserts, and stellar cocktails, this place has something for everyone. The restaurant also features Customer Appreciation Happy Hour on Monday-Friday from 4-7 pm. Specials include $4 draft beers, $6 select wines, $8 martinis, and $8 small plates. They also have 20 Bottles of Wine for $20 on Tuesday and Wednesdays throughout the season, including Frog's Leap Zinfandel, The Velvet Devil Merlot, Honig Sauvignon Blanc, among others.
…
Weekly Events
Each week, Philly Influencer picks the best parties, events, and social gatherings the area has to offer.
Philadelphia's Burlesque Halloween Ball: Come out to The Victoria Freehouse this Wednesday for a night to remember. This burlesque show will feature acts like Lelu Lenore, Vivi Noir, Isa Ardiente, Josh Schonewolf, Lulu Blue, and Bear Trap. This will be a fun way to spend a hauntingly sinister evening in the city.
Halloween Night at SPiN: Tonight SPiN Philadelphia will host a Halloween party at its pin-pong hotspot venue. There will be tons of people playing in costume, drink specials, music, contests, and much more. The party kicks off at 7 pm.
Halloween Night at Paddywhacks: Paddywhacks Irish Pub will have a Halloween party this Wednesday night with costume contests, music, cocktails, and more. There will be an open bar, a dinner buffet, specials, and plenty of fun games.
Taste America Tour: Taste America TourThe Rittenhouse will open its doors for the this Thursday through Saturday. There will be cooking demonstrations, exclusive dinners and after-parties, cocktails receptions, and more.
WXPN Funky Friday: Host David Dye spinning at three funky dance parties on November 1st, 2nd & 3rd. This Thursday, Friday, and Saturday the 25th year of Funky Friday will be taking over Ardmore, Lancaster, and Easton. The funk-themed parties will have great music and a fun time. All events are free.
The Great Ciderfest Harvest and Beer Festival: This Saturday is The Great Ciderfest Harvest and Beer Festival at Hawthornes Cafe. There will be fall brews like pumpkin beers, hard ciders, harvest flavored beers, and much more at this annual event. The pours will be flowing from 8 am-11 pm at this event that will have live music, games, and plenty of activities.
Featured Event
---
Chefs' Night for PAWS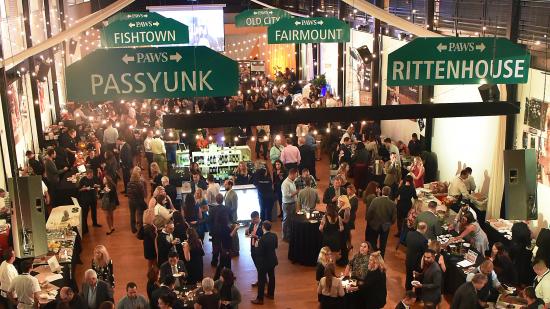 Where: PA Academy of the Fine Arts (PAFA), 118-128 N. Broad St.
When: Monday, November 5th, 6PM-10PM
This Monday is the 2nd Annual Chefs' Night for PAWS is this Monday. Tons of the city's best restaurants and vendors will come out for a good cause. More than 40 restaurants are participating which includes Cheu Noodle, Bibou, Vedge, El Vez, High Street on Market, Lacroix, Charlie Was a Sinner, and many more. Guests will sample and compare notes on the food and drinks that make each Philadelphia neighborhood unique, as they meet the culinary stars behind the flavors. Proceeds benefit PAWS' efforts to save homeless pets and to make Philadelphia a no-kill city.
For more information, click here.
---
You can follow Candis McLean on Twitter (@CandisRMcLean) and e-mail her at [email protected].
Follow Philly Influencer on Twitter (@PHL_Influencer),Facebook and Instagram.