Hop in the time machine and let's take a ride!
Ten years ago, the conversations about putting local radio shows on television were being had. It took longer than expected, but, in 2018, The Mike Missanelli Show is now simulcast on NBC Sports Philadelphia and 97.5. It's a smart play on both sides as NBC Sports Philadelphia gets three hours of daily content and Mike and his show expand to an even bigger audience.
I really don't want to give NBC Sports Philadelphia too much credit because they're really looking shoddy with their sets and lack of caring with the looks on things. For crying out loud, get rid of that BOB set and hook up Philly Sports Talk with a better one!
Anyhow, back to Missanelli. At the end of the day, his show looks sharp, but it's not that difficult to shoot a radio show. Hell, CBS made Boomer and Carton look good and Mike & Mike didn't even do much. Turn the mics on and stir it up.
Honestly think about this, though: you're on your couch, you're flipping through the guide and you see the Mike Missanelli Show is on. Somehow, it is always on! I feel like every time I walk into a bar, Missanelli is on one of the TVs! As I said, smart move by NBC Sports Philadelphia, but I hope Mike gets paid double for how much mileage they're getting out of his show.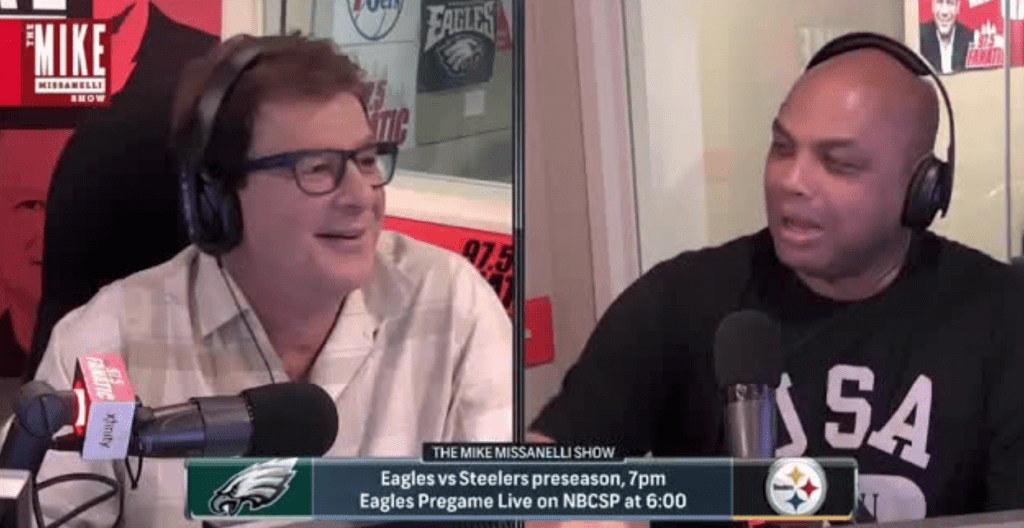 Be sure to keep up with the top 10 Philly sports stories that moved the needle in 2018!
#10: Everything surrounding Super Bowl 52
#9: Gabe Kapler
#8: 4th and Jawn
#7: Go Birds podcast/94WIP.com
---
You can follow Sean Brace on Twitter (@Sean_Brace) and Instagram (@sean_brace), and e-mail him at [email protected]. You can also watch him sports anchor on weekends at FOX 29.
Follow Philly Influencer on Twitter (@PHL_Influencer), Facebook and Instagram.