Featured Bars and Lounges
…
The Spotlight of the Week: Del Frisco's Grille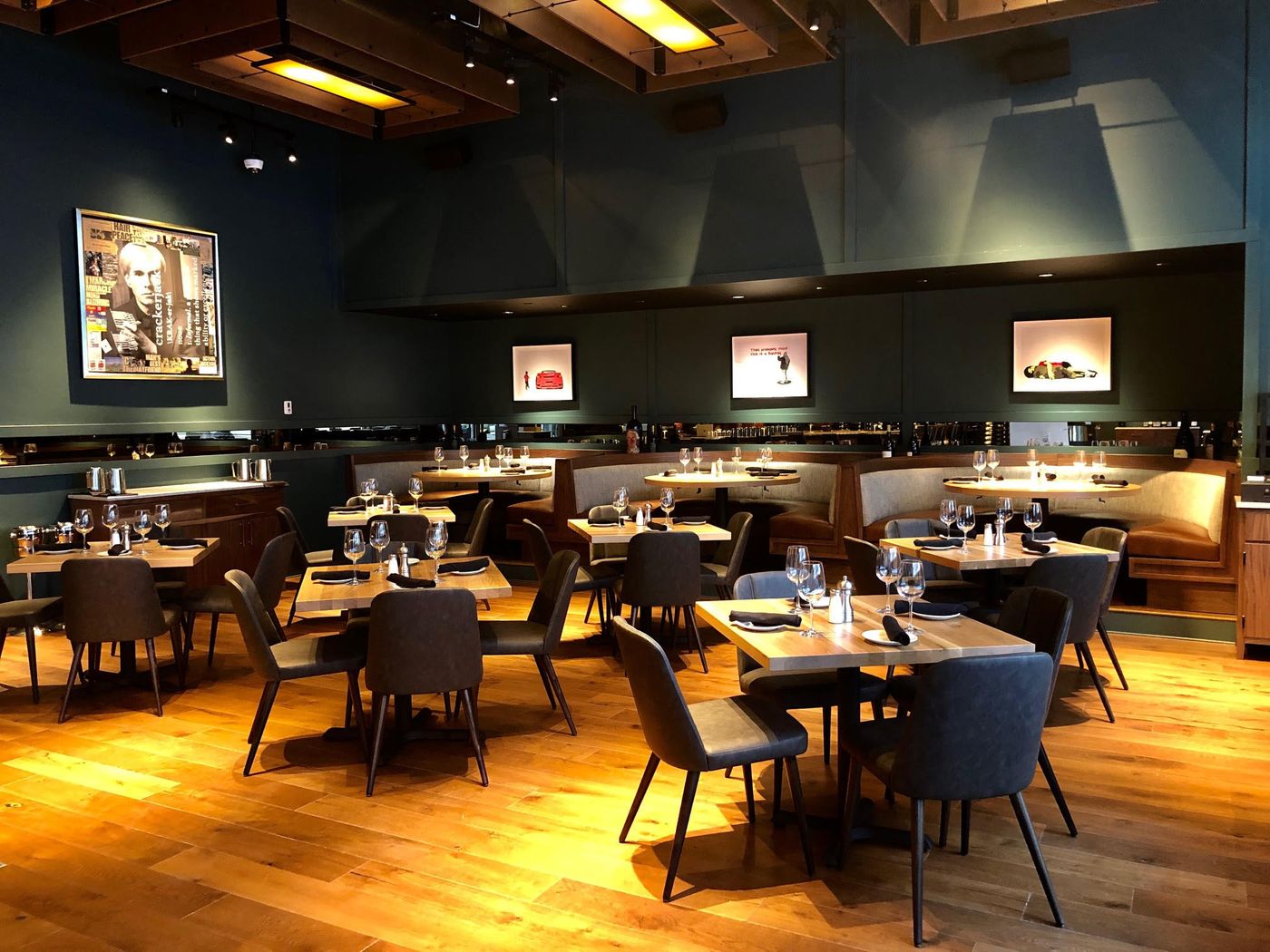 Del Frisco's Double Eagle offers up one of the premier dining experiences in the city. The phenomenal steakhouse and fine dining restaurant has a new sleeker and trendy sister hotspot to pair with it. Del Frisco's Grille features a 250-seat dining area, an extensive wine and beer menu, and has cultivated a great brunch, lunch, and dinner menus. The establishment has 14 signature cocktails that range from watermelon frozé, to a hibiscus margarita, to a Spanish gin and tonic, and beyond. The dinner menu includes hearty options like prime rib stroganoff, light fare such as seared Asian tuna salad, tremendous flatbreads, and more.  Stop by this prime Broad Street eatery that puts a new twist on classic dishes while offering up the same great Del Frisco's standards.
…
This Week in Cocktails: Distiller Happy Hour at Bank & Bourbon
 Bank & Bourbon's first Distiller Happy Hour will take place on Wednesday, January 9 from 5:30-7:30 p.m. Join Erik Wolfe, Master Distiller from Stolle & Wolfe and John Cooper, co-owner of Dad's Hat for an exclusive tasting in the restaurant. Guests can sip on select pours including Stolle & Wolfe Rye, Stolle & Wolfe Barrel Proof Rye, Dad's Hat Vermouth Finished Rye and Dad's Hat Bottled-in-Bond Rye all for $10 each. The restaurant and bar also has a special offer for guests in the form of private tasting options in their Tasting Rooms.
…
Weekly Events
Each week, Philly Influencer picks the best parties, events, and social gatherings the area has to offer.
Philly Loves Bowie Week: Philly Loves Bowie Week continues through next Sunday. There are several special quizzo nights at bars, brunches, auctions, concerts, and events planned throughout the week.
Dilworth Park Happenings: Dilworth Park has plenty of events each week at its seasonal ice rink and cocktails cabin. Each week there's Cocktail & Cold Ones on Wednesdays and College Night on Thursdays. Presented by The Met Philadelphia in the Rothman Cabin, on Cocktail and Cold Ones night, features $6 EFFEN Vodka cocktails, $5 wine and $4 Bud Light draft beer, along with specially priced food items. Lookout for pop up quizzo and karaoke nights as well.
Get'cha Head in the Game: This Thursday night The Foundry will be hosting Get'cha Head in the Game, a Disney themed karaoke night and dance party. DJ DeeJay will be providing the music for this epic sing-a-long infused party. There will be drink specials and more all night.
Infusion Lounge Nights: Each week Infusion Lounge  hosts Paint Night events, Philly Comedy shows, open mic nights, and more. Come to this hangout spot and bar for some lively entertainment and laughs.
Emo Night: Emo Night Brooklyn will be at The Foundry this Friday starting at 10:30 pm. ENB through the years has featured tremendous guest DJs including Ryan Key of Yellowcard, William Beckett of The Academy Is, Jordan Pundik of New Found Glory, and many more. Come out for a night of the best hits from The Used, Dashboard Confessional, Taking Back Sunday, and more.
Drop It Like Its Hot: The next night the same venue will host an insane throwback party. Drop It Like Its Hot will feature the best music from the 2000s. From the era of Limewire and two-way pagers, this dance off will take you back with hits "Buy U A Drank" and more.
The 2000s Indie Party: This Saturday night, Milkboy will be hosting an Indie Dance Party like no other.  DJs Baby Berlin and Elijvh Vrms will play the best from Vampire Weekend, The Yeah Yeahs, Franz Ferdinand, and more from the era.
Featured Event 
---
 THE 25THANNUAL Hair O' The Dog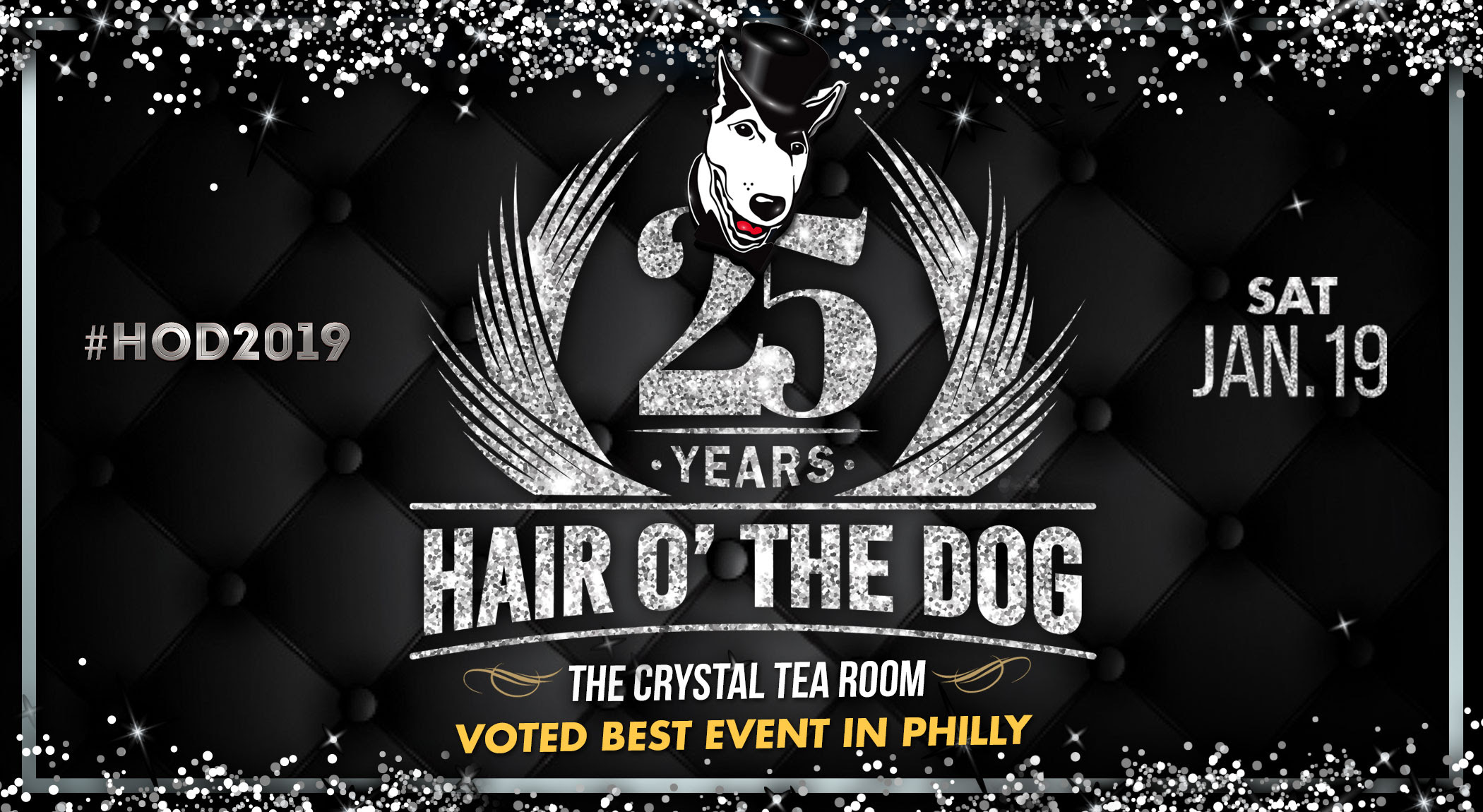 Where: The Crystal Tea Room,
When: Saturday, January 19th
Voted the "Best Event in Philly",  one of Philadelphia's most popular, upscale, and glamorous events is back with a bang this year. The 25th Annual Hair O' The Dog will take place on Saturday, January 19th. Top-tierticket packages will feature gourmet stations, hors d' oeuvres prepared by the Finley Catering culinary team, Bailey's dessert bar, signature cocktails featuring Ketel One Botanicals, and a Planet Ciroc VIP Lounge. A 5-hour top-shelf open bar featuring additional brands from the Diageo portfolio like Captain Morgan, and Don Julio, and beer including Peroni Nastro Azzurro, Miller Light and more.  Grammy Hitmaker T-Pain will be performing live at teh venue at this amazing party in which a portion of proceeds will benefit the Morris Animal Refuge.
For more information, click here.
---
You can follow Candis McLean on Twitter (@CandisRMcLean) and e-mail her at [email protected].
Follow Philly Influencer on Twitter (@PHL_Influencer),Facebook and Instagram.