Since the non-called pass interference heard around the world in last week's NFC Championship game, there has been an unfolding of hilarious entertainment. The New Orleans Saints organization and fans have been on an understandable, yet cringe-worthy emotional tear. Nearly every fan who watched the final sequences of that game will tell you that it was a blown call. Fanning the simmering rage even further is the NFL's inability to formally acknowledge the massive referee error. Observing the anger manifest itself in petitions, players citing the NFL rulebook, and even a desire for a Saints victory parade, it's clear that the New Orleans fans will be grieving this loss for a while.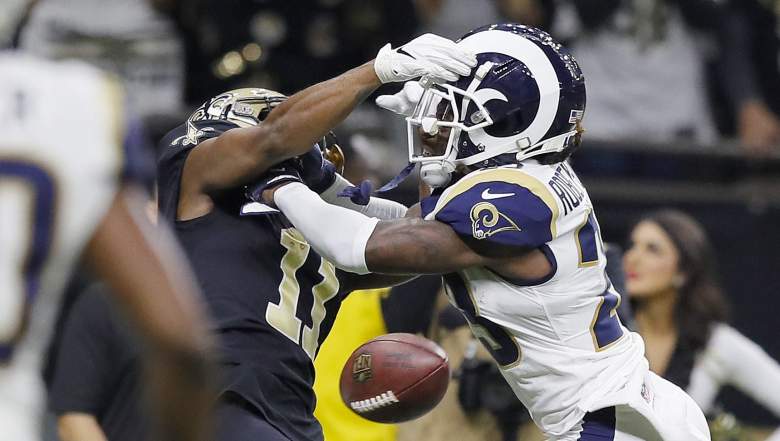 Later in the week the Who Dat Nation faithful flagrantly hit the NFL with a lawsuit. The full list of petitioner itemized damages includes:
a. Past, present and future mental anguish and emotional trauma;
b. Past, present and future loss of faith in the National Football league;
c. Past, present and future loss of enjoyment of life;
d. Present and future loss of entertainment;
e. Distrust of the game which has become a national pastime.
f. Other damages itemized at the trial of this matter
The fanbase is abysmally circling the drain and going through all the Kübler-Ross stages of grief. My guess is that they'll be parked on the anger rung for quite some time. However, the passion, intensity, heartbreak, and hostility got me thinking about my own path of fandom. I began cataloging my own grievances through the years. What would my figurative "mental anguish and emotional trauma" lawsuit look like?  After going back to harvest my personal sports breakdowns and traumas, my pain and suffering top five list is as follows:
1. Chip "On Sight" Kelly 
Chip is the only person on the list that also appears on my Arya Stark-like on sight list. The former Oregan Ducks coach agreed to become the Eagles head coach on January 16th, 2013. Almost immediately Philadelphia was jolted with excitement, the promise of a fresh and innovative offense, and the wondrous world of college play call signs. As fans, we tried to convince ourselves that he was a genius, that we wanted Mariota, and that smoothies were the only meal you needed in life. After one positive season, Kelly seized dominant control over the roster which resulted in the purge of truly sensational players. The jettisoned fan-favorites were replaced by lesser talents and in the end, Chip's tenure in Philadelphia was shrouded by mediocrity on the field, a bizarrely robotic personality, and an extreme disconnect. For his disastrous gutting of the team, I'm fast-forwarding the case. He's been found guilty. His sentence:
…
2. Donovan McNabb 
Calm down! I can already hear the grumblings forming around my decision to put McNabb on the list. I understand he's the most accomplished quarterback in franchise history. I comprehend his overall greatness and how it was his talent that ascended this beleaguered team into NFL relevancy for a decade. I get that 5 will always love me. This list is an emotional trauma list. Nobody has put me through the heartbreak rollercoaster more than Donovan McNabb when it comes to sports. His play in several big and favored games, the years of consistent inaccuracy, and his puzzling lack of accountability after crushing defeats have scarred me. I'm certain that in 2019, I still can't explain the Terrell Owens divorce or his demeanor surrounding it. After throwing three picks in our third consecutive NFC Championship loss, I saw him in a Boston Market in Jersey. I asked him what happened. He turned to me and said, "I don't know… stuff" and started eating two rotisserie dinners. I will never forget that image or his place on my list of damages.
…
3. Kobe and Shaq
This pair is on the list simply because their greatness destroyed me. The frenzy that this city swells to when it has a championship caliber basketball team is one of the most beautiful things to experience. I remember going down to The Spectrum as we warred with the Indiana Pacers and seeing eager fans strike cars of the same name with sledgehammers. Yes, it was insane. When Allen Iverson carried a raggedy roster in 2001  past two game-seven wars in the playoffs all the way to the NBA Finals, the excitement in the city was unmatched. The game one victory in the Staples Center gave us the gift of the infamous Tyronn Lue stepover and ballooned my 13-year-old self with hope. Then Kobe and Shaq became the grim reapers who made me shed every petal of anticipation with each consecutive loss. I may have cried into a NBA Finals towel once or twice. We ran into a buzzsaw, a dynasty, and true dominance. For their forceful bludgeoning of my hopes and dreams, their position on my list was cemented.
…
4. Andrew Bynum
Firstly, I'd like to add a co-defendant in McLean v. Bynum in the form of his barber. In 2012 the 76ers traded Andre Iguodala to the Nuggets while sending forward Maurice Harkless and center Nik Vucevic to the Magic along with a protected first round pick for Andrew Bynum. The team gave up quite a few assets to land the two-time champion and former NBA All-star. We believed he was a missing piece to a growing puzzle of what it takes to detour the Sixers from the land of being second-rate. What resulted was one of the biggest frauds I have ever seen. Bynam, the  7-foot brokedown bum, didn't play one single professional game in a 76ers uniform. My angst isn't reserved for the organization. They truly needed to do something to try to spark the team and on paper, the deal was promising. My disgust is completely geared towards Andrew "Mr. Glass"  Bynum who left town with millions while giving us nothing. To say he simply cost me lost of entertainment would be a gross understatement.
…
5. The Dream Team Era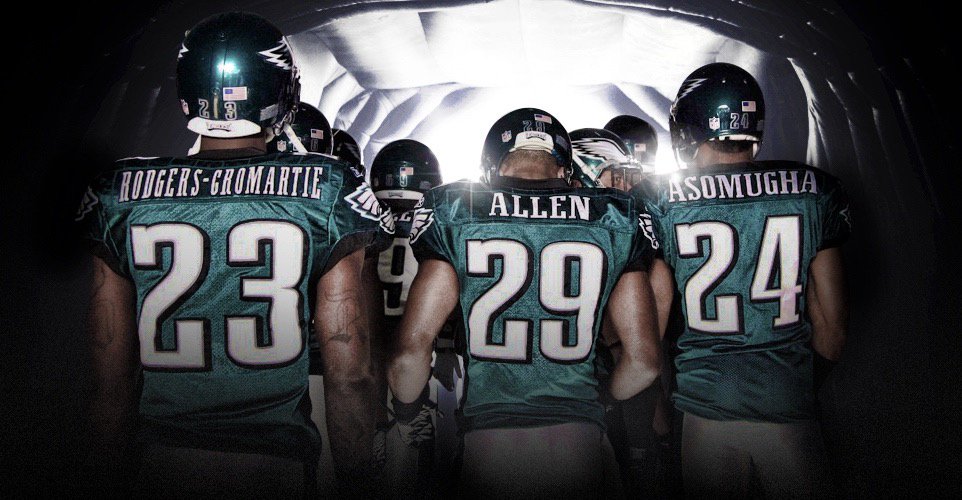 In the theme with Bynum's SkiMaskSZN escapades, the Philadelphia Eagles stole every headline and expectation in the 2011 offseason. This era marked the ultimate downfall of Andy Reid. Lets really get a scalpel and dissect this pit of a two-year gap. From a personnel standpoint, we saw defensive coordinator replaced by offensive line coach Juan Castillo. The same offseason we drafted flops like Danny Watkins, Alex Henery, and others. The next inferno inflamed media and fan mania for months. The team signed Nnamdi Asomugha and traded for Dominique Rodgers-Cromartie in the hopes to pair them with Asante Samuel.  Dreams of a No PHLy Zone and a shutdown secondary came flourishing to all of our minds. On the same day of the Nnamdi signing, the team also signed quarterback Vince Young. The team also brought in Ronnie Brown, Jason Babin, Cullen Jenkins, and several others. If the Bleacher Report app existed back then, the notifications for acquisitions would've earned you an "over the data limit" text from your provider. In the end, the hype couldn't match the product. Whether it was their record, their play, or the fact that their highest-paid player often cowered in his car to eat lunch, this team was a walking disaster.
Feel free to comment, share, and tell your personal pain and suffering list.
---
Follow Candis McLean on Twitter (@CandisRMcLean) and e-mail her at [email protected].
Follow Philly Influencer on Twitter (@PHL_Influencer),Facebook and Instagram.