I know, I know. By now, we are all sick of the rumors and just want the results. Whether you believed all along or will never believe a signing of this caliber, until it happens, I totally understand.
However, the latest reports have  WINTER STORM HARPER heading right for us!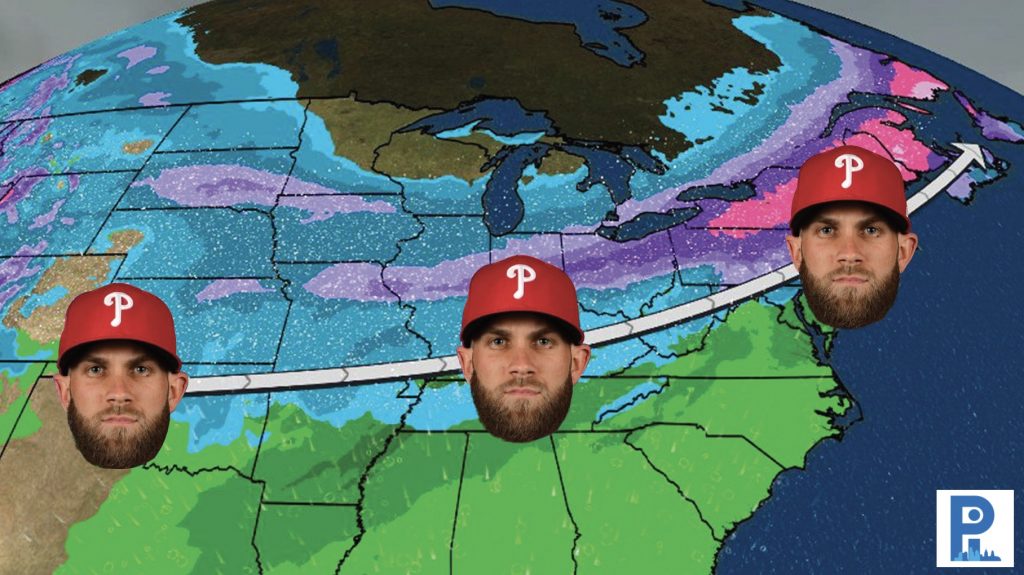 The storm is true and how about that for some timing!
The latest report from everybody's favorite Phillies off-season reporter is pure gold and hopefully true.
The latest on how we got this deep over the last 24 hours is all because of Gabe Kapler and explained in the video below.
---
You can follow Sean Brace on Twitter (@Sean_Brace) and Instagram (@sean_brace), and e-mail him at [email protected]. You can also watch him sports anchor on weekends at FOX 29.
Follow Philly Influencer on Twitter (@PHL_Influencer), Facebook and Instagram.