Chip Kelly gutted the Philadelphia Eagles during his tenure as the franchise's head coach. At the helm of that roster's buzzsaw was no other than NFL star Michael Vick. Vick was the starting quarterback when the acclaimed Oregon head coach came to town to take over after the Andy Reid era. He watched as the team was dismantled and his job was given to now Super Bowl MVP, Nick Foles.
This week, during Super Bowl media tapings, Vick and DeSean Jackson stopped by Bleacher Report's Simms & Lefkoe Podcast. When Chip Kelly was mentioned, Jackson immediately said, "He messed up the Dream Team. The real Dream Team." But what really got the headlines was what Vick had to say about his former head coach:
"True story – that year, I'm laying in my hyperbaric chamber before a preseason game – I never told y'all this. I'm battling Nick Foles for a starting position. Now, I've been a starter for 12 years of my career. Now I'm in a battle, which I'm clearly winning. Nothing against Nick. Nothing but respect for him. We love him to death. I'm sitting in my hyperbaric chamber with tears coming out my eyes, crying, because I'm like I did everything I could for Chip Kelly."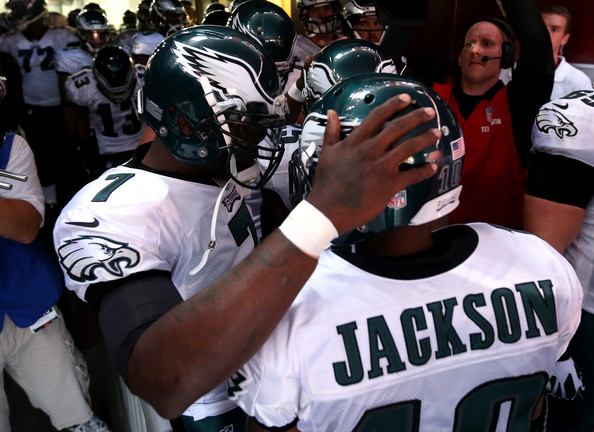 Vick was injured after a 1-3 start to the season, and Foles' play led the Eagles to an NFC East title. Vick signed with the Jets the following year and joined Jackson, LeSean McCoy, and several others on the Chip Kelly eviction list.
Watch it all below:
---
You can follow Candis McLean on Twitter (@CandisRMcLean) and e-mail her at [email protected].
Follow Philly Influencer on Twitter (@PHL_Influencer),Facebook and Instagram.