The decision has finally been made. Nick Foles has signed a deal to become the Jacksonville Jaguars  new starting QB. The deal is said to be worth 50 million, guaranteed.
The #Jaguars had Super Bowl MVP Nick Foles as their top target. Per @MikeGarafolo he gets 4 years and $88M. Large.

— Ian Rapoport (@RapSheet) March 11, 2019
Now as we embark on life without Foles, allow me to show him the proper respect on the way out.
Nick Foles shocked the shit out of me. I was live and local, 6 days a week throughout the Chip Kelly era, and when Foles took the Eagles to the playoffs in Chips first year, I had thought we saw the best he could offer. Which at the end of the day, wasn't good enough
I was wrong.
Forget what he did this season, which was very cool to be apart of. The victory in Chicago was one of the best games I have ever watched with a crowd. Instead, lets focus on the Super Bowl run.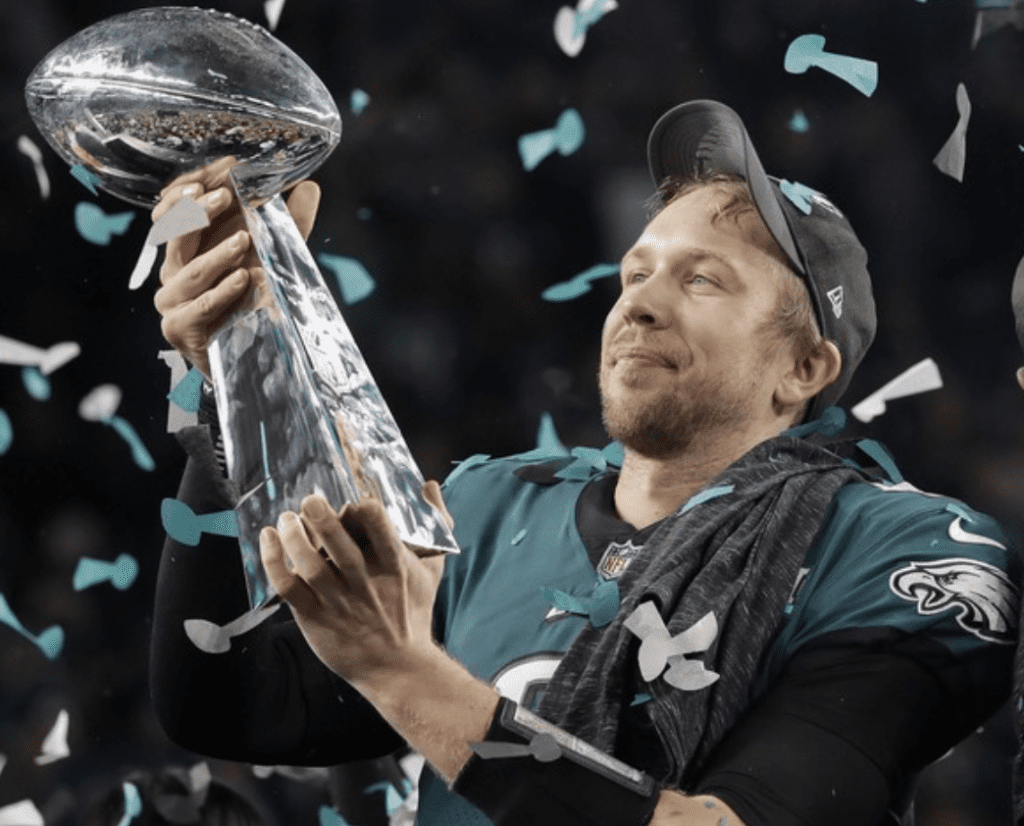 Stepping in and beating the Rams when Carson went down, all the way to out-dueling the GOAT, Tom Brady, Nick Foles will forever be a legend to all Eagles fans. The first Super Bowl victory in franchise history, and #9 was the main reason.
I wish Foles the best and him suiting up for the Jags is a great landing spot. Not many of us have ever cared about that franchise in the slightest, so hopefully he still has a little potion left in his bottle.
Jacksonville, Foles-Magic is a real thing and apparently so is the BDN.
---
You can follow Sean Brace on Twitter (@Sean_Brace) and Instagram (@sean_brace), and e-mail him at [email protected]. You can also watch him sports anchor on weekends at FOX 29.
Follow Philly Influencer on Twitter (@PHL_Influencer), Facebook and Instagram.