It's the time of the year! It's March Madness, baby!
---
Be sure to get down to SugarHouse Casino for the games this year. Selection Sunday is on March 17th.
---
In honor of the Union playing in their 10th season this year [and the season opener is Saturday!], Joe Tansey (@JTansey90) and I have rolled out the Philadelphia Union's All-Time Field of 64. We listed the 64 best players who have put on a Union kit over the years and will be posting all the matchups on our social media pages, so be sure to follow us!

Twitter: (@UnionSoccerPod)
Facebook: (facebook.com/unionsoccerpod)
Instagram: (@unionsoccerpod)

This was Tansey's idea and he put in a ton of work into the bracket. A lot of the seeding resulted from the early conversations he had with you all on our social media channels. Below, he lists a few thoughts and tidbits on all the matchups. Let's go!
DOOP Bracket
1. Sébastien Le Toux: No explanation needed. Le Toux has the most goals in franchise history, is the only member of the newly-established Ring of Honor and is universally loved by a fan base that has rarely shown similar emotions to other players.
16. Chris Seitz: Seitz was one of the many goalkeepers used in the first few years of the franchise. His 23 appearances in 2010 are the second-most he's made in his MLS career that began in 2007.
…
8. Andrew Wenger: Wenger was a decent contributor to the Union's attack in his time with the club, but he's most remembered for dribbling the ball out of bounds and missing a penalty kick in the U.S. Open Cup final.
9. Michael Orozco: Who knew that back in 2010, when Michael Orozco spent a year on loan from San Luis, that he'd score the game-winning goal in the USMNT's first-ever win at Azteca?
…
5. C.J. Sapong: The recently-traded Sapong finished his Union career as the club's second-best scorer, but finished his time here on a sour note after scoring four goals in 2018.
12. Lionard Pajoy: Pajoy's five goals in 20 games isn't a bad total when you consider the non-Le Toux striking woes the franchise has had. The 37-year-old last played in Peru with Alianza Lima.
…
4. Ray Gaddis: The only thing Ray Gaddis hasn't done in a Union shirt is score a goal. By playing in four games this season, he'll eclipse Le Toux for most games played in a Union jersey.
13. Gabriel Farfan: We consider packaging both Farfans into one spot, but ultimately decided against it. After three seasons with the Union, Gabriel Farfan played on the final Chivas USA team.
…
6. Haris Medunjanin: The left-footed Bosnian World Cup veteran has a bit of a mean streak to him and is a solid defensive midfielder, but let's be honest, you're just here to check if we made an orange reference.
11. Freddy Adu: American soccer's supposed savior landed with the club during the Peter Nowak era and had a decent amount of success (by Union standards). He played at five more clubs after his time with the Union came to an end.
…
3. Carlos Valdes: One of the better defenders to come through the club in its first nine years, and he's a player that slips under the radar when talking about the team's history.
14. David Accam: Accam's big-money trade from Chicago hasn't paid off yet, as he was hampered by a sports hernia injury for most of 2018.
…
7. Danny Mwanga: The first draft pick in franchise history is still the ninth-best scorer in club history, but he never caught on elsewhere once he left the Union.
10. Antoine Hoppenot: Until last season, Hoppenot still ranked in the top 10 on the club's all-time scoring chart. He's now part of the Union alumni south bureau in Tampa Bay.
…
2. Danny Califf: A strong case can be made for Danny Califf to be one of the next Ring of Honor inductees since he was one of the few players loved almost as much as Le Toux.
15. Steven Vitoria: Vitoria didn't do much as a Union player, but did you know he landed at Polish club Lechia Gdansk with Peter Nowak after leaving MLS?
|||
We Have How Many Goalkeepers?
1. Andre Blake: After dealing with the goalkeeping shitshow that ended the Nick Sakiewicz era, Blake rose to the top of the depth chart and became one of the best goalkeepers in MLS. He's coming off a career season in which he recorded the most wins, saves and shutouts in his career.
16. Cristian Arrieta: According to his Wikipedia page, Arrieta won a reality show in Italy and earned a trial with Inter Milan. He came to the Union as the USL MVP from the 2009 season and lasted less than a year in Philly.
…
8. Danny Cruz: Cruz was a relentless worker who never got tired of running at opponents on the wing, but he only produced seven goals and six assists in his Union career.
9. Justin Mapp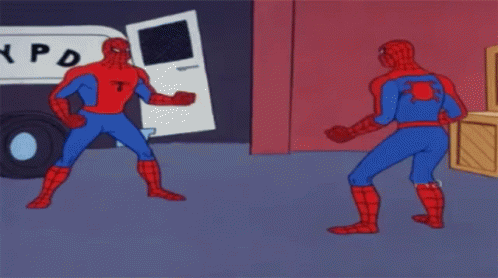 …
5. Sheanon Williams: Williams is one of eight players who've played 100 games for the Union, and he ranks in the top five in all-time assists with 19.
12. Fernando Aristeguieta: Aristeguieta has been gone for four years and we still can't spell his last name right on the first try.
…
4. Conor Casey: Few players fit the No Fucks Given persona more than Conor Casey, who scored 21 goals in three seasons with the Union at the back end of his career.
13. Jack Elliott: The Morgantown Mertesacker is one of the best fourth-round picks in MLS SuperDraft history and he's been a key cog in the Union defense for the past few years.
…
6. Keegan Rosenberry: Trust us, we haven't completely healed from the Rosenberry trade either. Also, the Union are still looking for a new barber.
11. Veljko Paunovic: The fan favorite, who is now the coach of the Chicago Fire, played his final professional season with the Union.
…
3. Maurice Edu: Edu is the ultimate "What Could Have Been" Union signing, and there's been quite a few. If he'd been at full strength for his entire Union career, Edu would've been a top seed.
14. Warren Creavalle: The defensive midfielder has been a solid part of the Union's midfield depth since joining the club in 2015.
…
7. Fabinho: One of the kindest and warm-hearted players to ever put on a Union shirt. Fabinho is one of the best all-around players the club has ever seen and he's transitioning into a role with the academy that will keep him around for quite some time.
10. Jordan Harvey: An original Union player, Harvey played a season-and-a-half in Blue and Gold before he was traded to Vancouver. He's logged over 25,000 minutes in MLS with four different clubs.
…
2. Brian Carroll: Another candidate to be the next player enshrined into the Ring of Honor. There was nothing flashy about Carroll's game, but he was a consistent piece at the club during a time in which consistency was a foreign concept.
15. Stefani Miglioranzi: Another Union original in this bracket who played two seasons with the club before hanging up his boots.
|||
Little Tournament In Brazil
1. Alejandro Bedoya: Arguably one of the top three signings in Union history. Bedoya is coming off one of the best seasons in his career, but he's still somehow one of the most underappreciated players leaguewide.
16. Zach Pfeffer: Before the Union knew how to operate with Homegrown players, Zach Pfeffer was signed to the club's first Homegrown deal, but he never got a fair shake.
…
8. Kleberson: Let's celebrate Kleberson in the only appropriate way: by watching his game-winning free-kick over again.
9. Carlos Ruiz: El Pescadito was one of the best players in Concacaf during his playing career. He made a brief stop in Philly and scored six goals for the Union in 2011.
…
5. Fafa Picault: #slowfeetdonteat, #gazelle. Picault was one of the best signings of the Earnie Stewart era and he needs eight goals to reach third place on the club's all-time scoring list.
12. John McCarthy: Lord Helmet only played 21 regular-season games for the Union, but the local hero turned into a fan favorite for his play in the U.S. Open Cup and in place of Blake when he was injured.
…
4. Jack McInerney: Still the third-best scorer in club history, McInerney peaked with 12 goals in 2013 and a call-up to the USMNT's Gold Cup squad. But not playing at the Gold Cup killed his scoring momentum and he never recovered in a Union shirt.
13. Auston Trusty: #TrustyTheProcess took over the Union back line in 2018 and he played in every single minute, but that was only the start of what he hopes to be a successful career.
…
6. Amobi Okugo: One of the three original first-round draft picks was shifted between center back and defensive midfield for a time. Okugo's most productive attacking seasons in a Union shirt were his final two.
11. Fred: Fred played the majority of his games in a Union shirt during the inaugural season, but also appeared in 2014 and 2015. During his stints in Chester, Fred became the favorite of a certain passionate green fan that holds Union Twitter together.
…
3. Faryd Mondragon: Before Nick Sakiewicz wanted approximately eleventy gajillion goalkeepers on the roster at once, there was Faryd Mondragon. The Colombian made 49 saves and earned seven shutouts in 27 games in 2011.
14. Oguchi Onyewu: Gooch played 22 games at the end of his career with the Union after starting as a trialist at the beginning of the 2017 season. In addition to starting 22 games, Onyewu was a valuable veteran presence for the club's stable of young defenders to learn from.
…
7. Roland Alberg: One of the top three "What Could've Been" Union signings was supposed to be the star No. 10 for years, but he showed up to camp overweight in 2017 and had his option declined after a rocky year. Alberg played for two different clubs after the Union and is currently without a club.
10. Michael Farfan: The higher-seeded Farfan brother made 82 appearances in his time with the Union. But he didn't make an impact anywhere else after leaving the club in 2013.
…
2. Tranquillo Barnetta: One of the all-around best guys to come through the Union's roster. Barnetta quickly became a fan favorite, and although he could've played another season with the club, he decided to go back home to Switzerland to finish his playing career.
15. Derrick Jones: We're still waiting to see how big of an impact Derrick Jones can make. We've seen flashes of his talent, but the logjam at center midfield in the 4-2-3-1 structure of the Stewart hampered his development.
|||
No One Likes Us, We Don't Care
1. Borek Dockal: Few players have made a bigger impact in a single season for the Union than Dockal, who led MLS with 18 assists in 2018. Unfortunately, his contract situation with Henan Jianye prevented him from coming back for another year.
16. Eric Ayuk: Eric Ayuk was really good at backflips. He didn't score enough for the backflip celebration to be the latest fad in Chester.
…
8. Cory Burke: Scory Burke is one of the club's best success stories in recent memory, as he worked his way up from Steel to become a double-digit scorer in MLS. Now the challenge is replicate that in 2019.
9. Richie Marquez: Another one of the Union's unlikely success stories was drafted with the 44th pick in the 2014 MLS SuperDraft out of the University of the Redlands. Marquez is the most successful Redlands grad to play in MLS.
…
5. Roger Torres: The owner of the first-ever assist in club history recorded 10 assists to go along with three goals in his Union tenure. Still just 27, Torres is out on loan at Atletico Junior in Colombia.
12. Keon Daniel: Daniel is one of the forgotten key contributors from the club's early seasons, as he played in 64 games. The 14-goal scorer for Trinidad and Tobago has played in Poland since leaving the Union.
…
4. Zac MacMath: As of right now, MacMath has still started the most games as a goalkeeper in club history. Hopefully he gets a shot to start in Vancouver after Tim Howard's arrival in Colorado stunted his path to a consistent starting gig.
13. Mark McKenzie: The present and future of the Union defense is likely to be under the international spotlight at the U-20 World Cup in Poland, which starts May 23.
…
6. Chris Pontius: Pontius is one of three players in club history to have double-digit goals and assists. Most of his production came in 2016, when he resurrected his career with 12 goals and six assists.
11. Michael Lahoud: Lahoud is one of six players in Union history to record exactly zero goals and one assist, but he was never going to be a provider in attack from his holding role.
…
3. Cristian Maidana: Chaco racked up 26 assists in his time with the club, which puts him second on the all-time assist chart behind Le Toux.
14. Andrew Jacobson: Like a few other Union originals, Jacobson had more success in MLS after leaving the club.
…
7. Ilsinho: When he isn't dealing with his annual summer injuries, Ilsinho is one of the most explosive playmakers on the current roster. If he was fully healthy during his Union career, the Brazilian would be much higher.
10. Gabriel Gomez: Gomez, who played in the 2018 World Cup for Panama, scored six goals in his lone season as a Union player.
…
2. Vincent Nogueira: One of the best central midfielders to ever play for the club had his time cut short due to a personal manner that brought him back to France. The 31-year-old now plays in France for Annecy FC.
15. Jeff Parke: The MLS veteran started 31 games in his lone year with the Union in 2013.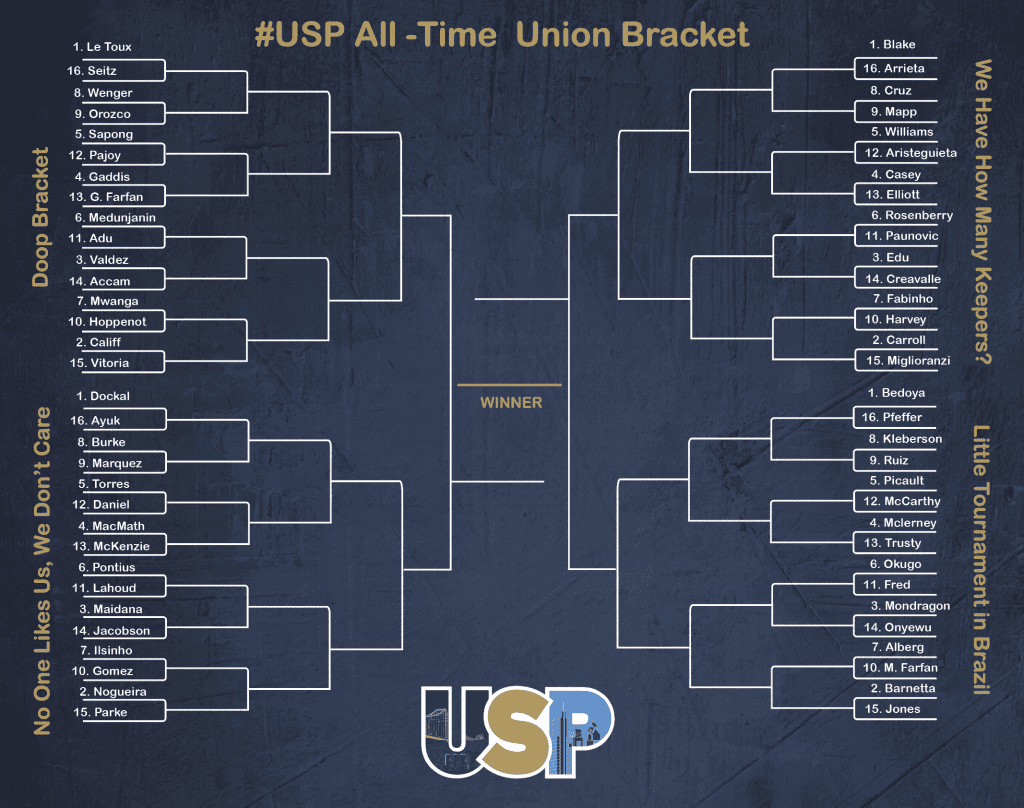 We will update the bracket as the rounds are completed! Once again, be sure to follow along on our Facebook page, Twitter, and Instagram.
---
You can follow Sean Brace on Twitter (@Sean_Brace) and Instagram (@sean_brace), and e-mail him at [email protected]. You can also watch him sports anchor on weekends at FOX 29.
Follow Philly Influencer on Twitter (@PHL_Influencer), Facebook and Instagram.