Nothing better than the off-season, right?
Here's my take on why this is even an issue from this weekend on Fox 29:

Of course, there's nothing else to debate so McNabb's words will be picked apart. And as always when discussing 5, some folks are just way over the top. More on that in a second. For this purpose, Eagles DE Brandon Graham had a few words to say about McNabb on Instragram and it seems Lane Johnson isn't the only one feeling negative towards the Eagles great.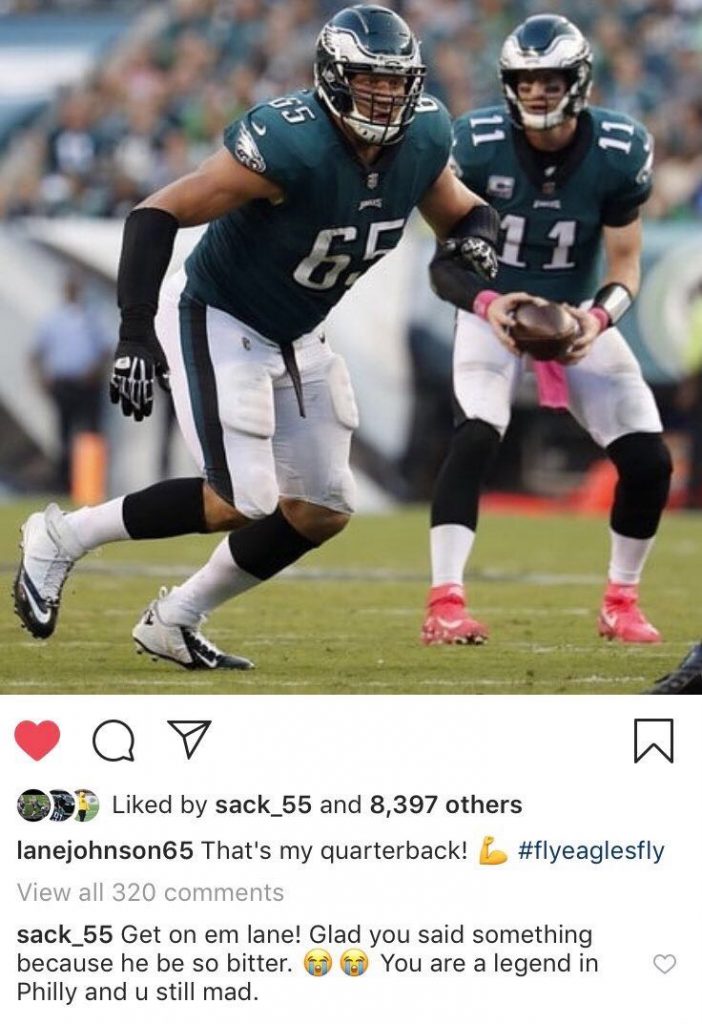 Now that's two shots from two of the longest tenured Eagles and either way you look at it, it's not good. McNabb is the greatest quarterback in franchise history and had a hell of a run repping the Eagles. No, never won the big game but still should be handled with a little more love from some. Like this take from Gargano from 97.5 The Fanatic.
"I loathe Donovan McNabb. He so badly wants the Eagles to fail. It is obvious if you look into everything he says. He wishes that they fail. He hated that they won the Super Bowl. They should unretire the number." – @AnthonyLGargano

— 975TheFanatic (@975TheFanatic) April 22, 2019
---
You can follow Sean Brace on Twitter (@Sean_Brace) and Instagram (@sean_brace), and e-mail him at [email protected]. You can also watch him sports anchor on weekends at FOX 29.
Follow Philly Influencer on Twitter (@PHL_Influencer), Facebook and Instagram.