The Spotlight of the Week: Father's Day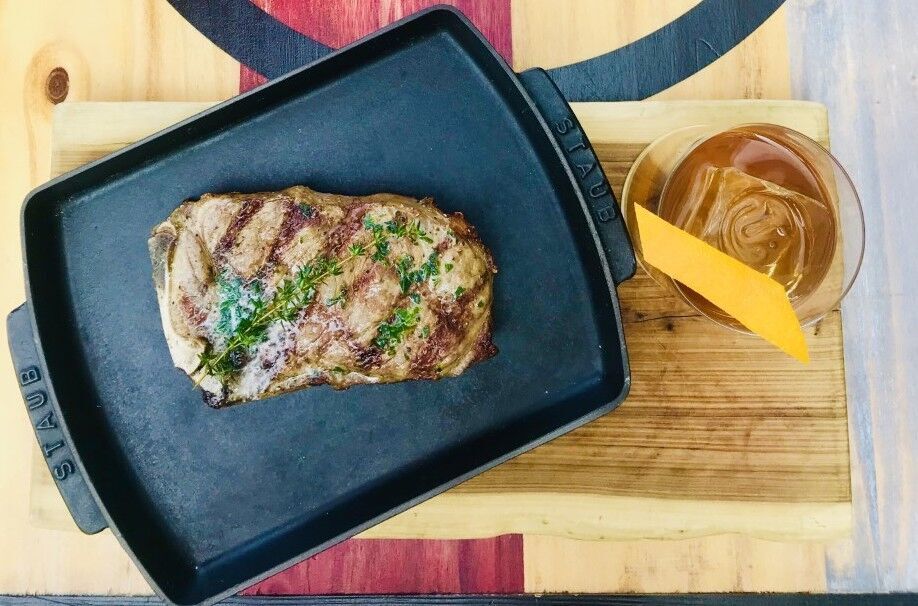 • Ocean Prime: Ocean Prime is offering a Father's Day feast of a 32 oz Prime Tomahawk Rib Eye with caramelized pearl onions, wild mushrooms, and demi-glace, paired with a High West Whiskey Flight featuring 1 oz pours of Campfire, American Prairie, and Double Rye. This steak and whiskey extravaganza is available for $120 on Father's Day.
• Red Owl Tavern: Red Owl Tavern is celebrating dads with a special Father's Day Dinner, featuring a hearty 14 oz Hereford Angus Ribeye for $39. This mouth-watering feast can be enjoyed inside the rustic American tavern or outside on the newly revamped outdoor seating on Independence Mall.
• Square 1682: Square 1682 is offering a mouth-watering Surf & Turf Benedict for $18 for brunch on Father's Day. This over-the-top brunch special comes with shaved ribeye, sautéed lobster, house-made English muffins, and poached eggs, all topped with a creamy hollandaise sauce.
• The Spirit of Philadelphia: The Spirit of Philadelphia will be hosting a Father's Day Cruise for both lunch and dinner. Bring your father down to the gorgeous waterfront for a sizzling meal in the tranquility of the Delaware River. There will be breathtaking views, a full-course meal, and live musical entertainment.
• SugarHouse Casino Father's Day Concert: Sugarhouse Casino will be hosting a Father's Day concert and dinner this weekend. Beautiful music from across the seas will be filling this lively entertainment hotspot. This will be one of the more entertaining Father's Day stops the city has to offer.
• Urban Farmer: Urban Farmer, Philly's "rural chic" modern steakhouse, is offering Father's Day guests a duo of decadent pairings with a special Father's Day Butchers Card. The pairings include a Snake River Farms Wagyu Burger with Birchrun blue cheese, caramelized onions, and aioli on a brioche bun ($19) paired with Pizza Boy Murren River IPA ($7), and a 21 Day Dry-Aged, bone-in, 18 oz. New York Strip ($59) paired with a Wagyu Washed Wild Turkey Old Fashioned ($14) with Turbinado syrup, and orange and Angostura bitters.
…
This Week in Cocktails: National Bourbon Day 
National Bourbon Day is Friday, June 14th. Here are some tremendous hotpots in the city to partake in the libation celebration. 
The Twisted Tail
This Friday, June 14th, The Twisted Tail, located in Philadelphia's historic Society Hill, known for its extensive selection of brown spirits, is celebrating National Bourbon Day with two exclusive flights available for one day only. One flight is geared to the bourbon aficionado looking for a high-end experience, the second is just pure fun and easy drinking!
The "Owner's Collection" ($79) — This flight is perfect for the bourbon connoisseur, featuring three top-rated bourbons of the year, including:

Four Roses 130th Anniversary 
This special Bourbon was handcrafted to commemorate the 130-year history of Four Roses. A 13-year-old Bourbon from Four Roses' OBSF recipe, a 10-year-old OBSV, a 14-year-old OESV and a and a 16-year-old OESK were selected for this Limited Edition Small Batch. Bottled at barrel strength with a proof 108.4, the remarkably balanced 130th Anniversary Limited Edition Small Batch introduces warm aromas of rich vanilla and crème brûlée, mingled with ripe berries.

Wild Turkey Master's Keep Revival

Master's Keep Revival is made from a blend of Wild Turkey Kentucky Straight Bourbon aged 12-15 years before finishing in at least 20-year-old Oloroso Sherry casks, hand-selected by Master Distiller Eddie Russell. The result is a one-of-a-kind, 101 proof sipping whiskey with aromas of cherry pie, raisins, citrus, nuts and a touch of oak.

Angel's Envy Cask Strength Bourbon

Ranked the "Best Spirit in the World" by F. Paul Pacult's 2013 Spirit Journal, Angel's Envy Cask Strength is unlike any bourbon you've ever tried.
The "All in the Family" ($17) — For those looking for a more affordable option, The Twisted Tail will also offer a Jim Beam flight, featuring Basil Hayden, Baker's and Knob Creek.
Guests are also invited to create their own bourbon flight and select their choice of 3 or 5 bourbons. The Twisted Tail bartenders are also happy to customize a flight based on favorites and preferences for the indecisive bourbon drinker. The customized flights will be $1 off per ounce on Friday in celebration of National Bourbon Day. All of the flights will be served with one ounce pours.
…
The Bellevue Hotel's XIX Lounge
From National Bourbon Day to Father's Day, this weekend is filled with great reasons to sip and eat at the XIX (Nineteen) Lounge. Sitting high atop the 19th floor of The Bellevue Hotel, XIX features sweeping views of Philly's skyline! You can immerse yourself in the wondrous cityscape while sipping the day away. The lounge features an extensive menu, full of fantastic pairing options for your cocktails. The signature Chicken a la King dish would make any meal elegant.
National Bourbon Day – Friday, June 14
Bourbon Smash: Bourbon, sage & peppercorn syrup, lemon juice, basil
Smoking the Old-Fashioned Way:  Bourbon, bitters, burnt orange
Happy Hour Times: Monday – Friday: 4 p.m. – 6:00 p.m.
Father's Day – Sunday, June 16
Brotherly Love Manhattan: Rittenhouse rye, sweet vermouth, bitters
Smoking the Old-Fashioned Way: Bourbon, bitters, burnt orange
Happy Hour Sunday Times: 9:00 p.m. – 11:00 p.m.
…
National Lobster Day
To celebrate National Lobster Day on June 15, and to kick off the start of summer, the below restaurants and bars are serving up their best lobster creations.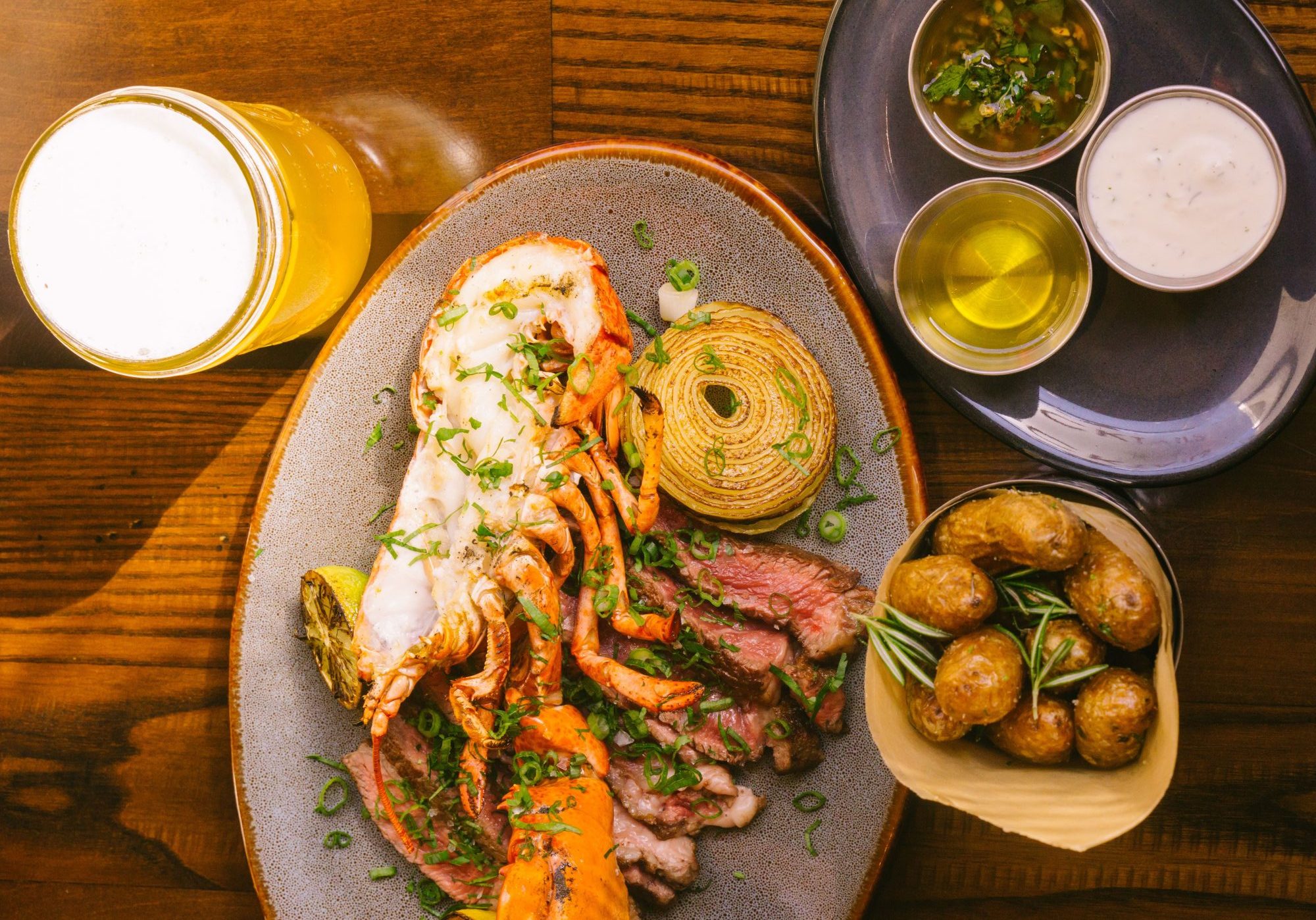 • Ocean Prime: Ocean Prime, one of Philly's most gorgeous seafood restaurants and steakhouses, is offering its decadent, off-menu Lobster Mac & Cheese from new Executive Chef Steve Ackner. Served with rich and creamy macaroni and cheese and topped with prime lobster, this cheesy dish goes for $21 and is sure to satisfy any lobster and macaroni and cheese lover's desires.
• Red Owl Tavern: Red Owl Tavern will offer its seafood-filled Lobster Bakes for just $25 on National Lobster Day. Seafood lovers can enjoy the classic one-pot feast filled with mouth-watering mussels, jumbo shrimp, fingerling potatoes, sweet corn on the cob, and topped with a one-pound lobster, all cooked in a delicious broth made with wine, garlic, and butter. Guests can indulge in this mouth-watering meal inside the rustic American tavern or outside on the newly revamped outdoor seating on Independence Mall.
• Square 1682: Square 1682 is offering its über-popular Surf & Turf special for Lobster Day. For just $25, guests can enjoy a sizzling seared 10 oz Angus Ribeye with a half-grilled Maine lobster, crushed fingerling potatoes, charred lime, roasted garlic, drawn herb butter and chimichurri sauce. While this hearty dish from Chef Mackenson Horebe is great for sharing, it also makes for a decadent feast for one. Surf & Turf is available every Tuesday for $25 during Square 1682's Surf & Turf Tuesdays. Otherwise, the dish is $39.
…
Opening This Week: Collins Park Wine Garden
Chaddsford Winery's The Wine Garden at Collins Park will be opening this week! Spend your summer evenings at this outdoor beer and wine garden. You'll be able to sip on Chaddsford wines and Pennsylvania craft beer, on Wednesdays, Thursdays, and Fridays from 4 pm-9 pm. Wines are $6 to $8 a glass and PA craft beer cans are $6. Attendees can purchase take-home bottles for $12-$18.
…
Weekly Events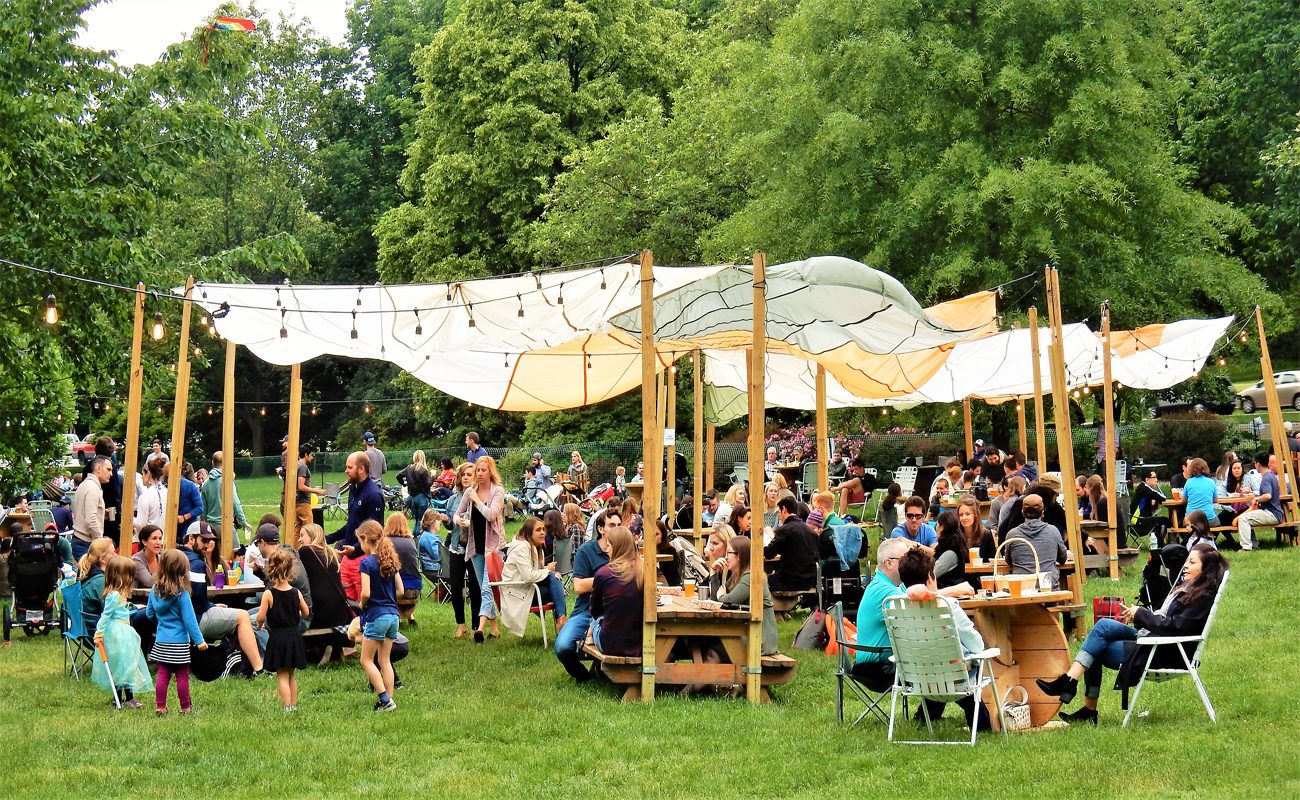 Each week, Philly Influencer picks the best parties, events, and social gatherings the area has to offer.
• Parks on Tap: Parks on Tap will be at Belmont Plateau this week. The scenic area will be bursting with lively guest, food trucks, the best brews, and more. On Thursday from 6 pm-7 pm, there will be free yoga in the park. On that same day, there will be mountain bike rides through beautiful terrain. The hours for this roaming beer garden are Wednesday and Thursday 5 p.m. – 10 p.m., Friday 4 p.m. – 11 p.m., Saturday 1 p.m. – 11 p.m., and Sunday 12 p.m. – 10 p.m.
• Black Restaurant Week: Philadelphia Black Restaurant Week runs through Sunday, June 23rd. Don't miss your chance to get deals at several African-American, African, and Caribbean participating restaurants for amazing and enhanced menus. Some local establishments include Haute Lounge, Rose Petals Cafe and Lounge, and others.
• Door 19:  Come to the Academy of Natural Sciences this Thursday for Door 19: Traditional Medicinals from 6 pm-9 pm. You can make your own flavored cough drops with the help of  Shane Confectionery. 12th St. Catering will provide the food for this nighttime soiree. There adult games and activities, exclusive gallery access, and an open bar.
• Movie Night on the Banks: This Thursday night at 8:30 pm, come lay beside the banks of the Schuylkill River and watch a classic.  Romancing the Stone will be screened near the Walnut Street Bridge. Bring your blankets and friends out to a night of fun, drinks, and more.
• Philly Food Truck Festival: FDR Park will be bursting with food trucks, carnival games, and live entertainment this Saturday. The 2019 Philly Food Truck Festival will feature over a dozen food trucks, including Mama's Meatballs, Uncle John's BBQ, and more. There will be brews on hand for purchase and plenty of activities at the South Philadelphia park.
• Pizzadelphia Festival: Pizza is one of the greatest treasures in existence. This Saturday, come out to the scenic Navy Yard for Pizzadelphia Pizza Festival II. The all-you-can-eat pizza fest will have over 30 local pizzerias representing. There will also be live demos, chef Q&As, and more.
• Philly Brunch Crawl: The Gaslight, Victoria Freehouse, JJ Bootleggers, and others will be participating in the Philly Brunch Crawl this Saturday. Each spot will have brunch dishes and cocktails like waffles, mimosas, margaritas, and more.
---
You can follow Candis McLean on Twitter (@CandisRMcLean) and e-mail her at [email protected].
Subscribe, rate, and review all Philly Influencer podcasts here. Follow Philly Influencer onTwitter, Facebook, and Instagram.