The Spotlight of the Week: Beer-B-Q!
Calling all BBQ and beer lovers! Urban Farmer, Philadelphia's modern American steakhouse in Logan Square, is partnering with local craft breweries for Beer-B-Q, a one-day-only outdoor beer festival featuring eight local breweries, BBQ platters, oyster shucking station, live music, lawn games, and more — on Thursday, September 12 from 5-9 pm. Urban Farmer Executive Chef Sonny Ingui will be outside on the grill cooking up BBQ made with beer from the local breweries. Attendees can also enjoy freshly shucked or grilled oysters from an outdoor oyster station. Cape May Brewing Company, Levante Brewing Company, Pizza Boy Brewing, and other local brewery favorites from the area will be on-site pouring beers all evening.
Guests will also enjoy live music courtesy of Call Me Felix while taking in the delicious and fun scene.n Platters will be available à la carte, two for $25, or three for $35. All of the barbecue bites will be served with cornbread, coleslaw, and baked heirloom beans.
…
This Week in Cocktails: CO-OP Launches "9 After 9" Late-Night Happy Hour
CO-OP, the bustling modern restaurant and lounge located on the corner of 33rd and Chestnut Sts. in University City, is excited to announce "9 After 9," an all-new Monday-Friday late-night happy hour in the lounge. Starting this week, guests can enjoy nine plates at $9 after 9 pm, including shareable bites, as well as vegetarian and gluten-free options. Late-night diners can pair their fare with a rotating bartender's choice after-dinner drink, including nightcap cocktails, port wines, etc. for $9.
"9 After 9" will also include a daily bartender's choice after-dinner drink, such as a nightcap cocktail, port wine and more for $9.
…
Featured Bars and Restaurants: Center City Restaurant Week Edition 
Sunday, September 15 and ending Friday, September 27, Center City Restaurant Week returns with plenty of savory options. There will be tremendous 3-course lunches for only $20 and 3-course dinners for just $35 per person. 
• Ocean Prime: Ocean Prime is offering Restaurant Week diners a decadent selection of dinner options, including Point Judith Calamari with sweet chili sauce, Filet Mignon with haricot vert, creamy whipped potatoes, and cabernet jus, and Ten Layer Carrot Cake with cream cheese icing. In addition to the Restaurant Week menu, Ocean Prime will also be featuring the Tea on Mt. Fuji ($12) cocktail, made with Haku Vodka, Darjeeling tea simple syrup, apple, lemon juice, muddled ginger, and cinnamon.
• Oloroso: Oloroso is wowing guests with a selection of their wood-fired tapas for dinner during Restaurant Week, including Bacalao Croquetas with salted cod and saffron aioli, Charred Eggplant with honey, ginger, pippara peppers, tagine spice, and scallions, Pulpo Oloroso with grilled octopus, chorizo, chickpeas, and muhammara, and Churros with smoked cinnamon sugar and chocolate sauce.
• Square 1682: Square 1682  the modern-American restaurant and bar located in the heart of Rittenhouse, is offering guests a taste of Executive Chef Mackenson Horebe's delicious dishes for both lunch and dinner. During lunchtime, guests can enjoy options such as Roasted Carrot and Ginger Soup, a Short Rib Sandwich, and Chocolate Bread Pudding. During dinner, guests can dig into options such as Duck Wings, Gnocchi and Meatballs, and Peach Cobbler.
• The Twisted Tail: The Twisted Tail is elevating your palate with a four-course tasting of both Southern classics and elevated modern-American cuisine for dinner. Options include Scallops with almond vinaigrette and parsley oil, Crawfish Mac & Cheese with toasted breadcrumbs, Blue Bay Mussels with tomato broth, scallions, and crispy bread, and White Chocolate Panna Cotta with cherries and granola crumble.
• Townsend: Townsend, the highly acclaimed French restaurant from Chef Townsend Wentz, is opening its doors at the new Walnut Street location on the premier night of Restaurant Week. The restaurant week menu highlights the best of French cuisine with dinner offerings such as Roasted Sea Scallops with heirloom cherry tomatoes, citrus salad, and Uni-Seaweed Emulsion, Escargot and Chicken Fricassee with bacon, caramelized cippolini, fava beans, and Madeira Jus, Roasted Arctic Char with pommes purée and herbed verjus 'blanc', and Chocolate Gateau with caramelized black olives and rosemary Chantilly.
…
Weekly Events 
Each week, Philly Influencer picks the best parties, events, and social gatherings the area has to offer.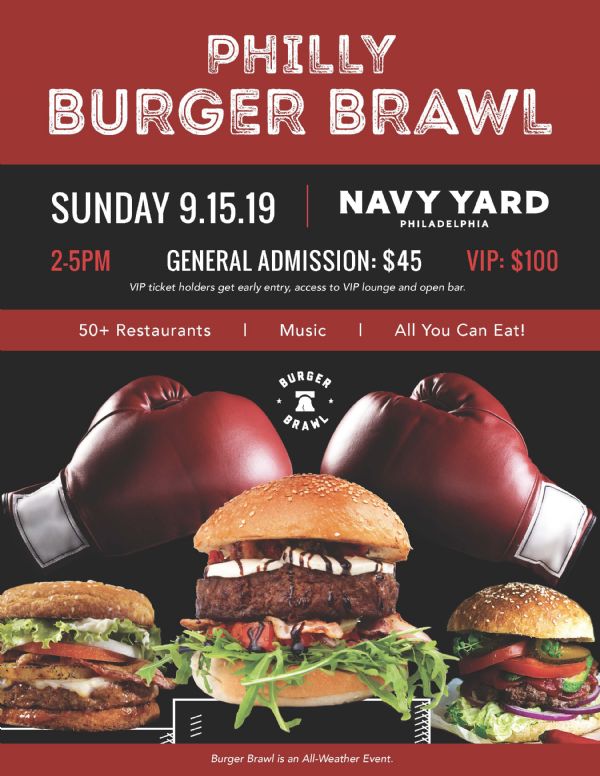 • Parks on Tap: Parks on Tap will be at Penn Treaty Park this week. There will be a free yoga class with Roots2Rise this Thursday and a free concert on Saturday. The fall ringing in concert will have live music, carnival-style games, face painting, a balloon animal maker, and more.
• Shake It Off Fridays: In celebration of September's Hispanic Heritage Month, this week Shake It Off Fridays dips into nighttime. From 7 p.m.-10 p.m. come to LOVE Park and join Siempre Salsa, Dance Republic, and the greater Philadelphia Latin dance community for a night of dancing to salsa and rhythms provided by DJs Carlos Sanchez and Kevin Ngo.
• Baltimore Ave Dollar Stroll: This Thursday night is the Baltimore Ave Dollar Stroll. Several businesses, eateries, and more in University City will be special deals. You can get several plates, books, music, and more for the cost of a simple dollar.
• Farewell to Summer Oyster Bash: The Powell House will be hosting a Farwell to Summer: The Great Oyster Craze gathering this Thursday. The slurp and sip party will have a beer garden, cocktails, entertainments, and plenty of oysters.
• Just Judy GayBINGO!: GayBINGO is the fabulous, irreverent, campy, wildly popular monthly event that has been entertaining Philadelphia audiences for over 20 years while raising emergency funds for those living with HIV. Hosted by the infamous Bingo Verifying Divas (BVDs!) – a wild bunch of drag queens who entertain the crowd with their wacky humor and always outrageous costumes. GayBINGO promises to be an evening of unbridled fun, complete with ridiculous musical numbers, hilarious drag queen antics, chances to win fabulous prizes, all for a good cause. Stop by for the opening night tis Saturday at 7 p.m.
• Philly Burger Brawl: The Navy Yard hosts the 9th annual Philly Burger Brawl this Sunday. presented by Jim Beam, over 60 Philadelphia region restaurants will be battling it out to see who has the best burger in the city.  Proceeds from the event will benefit the Fund for the School District of Philadelphia.
• Center City District Restaurant Week: Center City District is offering up three-course lunches for a  $20 and three-course dinners for $35 beginning this Sunday. These specialty menus and dishes will be a sight to behold in the coming days. Don't miss out on these tremendous and sizzling deals.
• Jet Wine Bar Georgian BBQ: Jet Wine Bar, Philadelphia's "global vineyard," is hosting a Georgian BBQ celebrating wines and cuisine from the Republic of Georgia on Sunday, September 15 from 3-8 pm in Jet Wine Bar's pop-up wine garden, featuring wines of all styles and regions and traditional Georgian fare. Attendees will enjoy traditional qvevri wines, in addition to wines of many different styles and regions of Georgia. Culinary Director, Lucio Palazzo, will be cooking up traditional Georgian fare, like Pkhali and Pelamushi, to pair with the wine. Lisa Granik, one of only 53 American Masters of Wine (382 across the globe), will also be on-site sharing her extensive knowledge of Georgian wine and Eastern European culture and history.
---
You can follow Candis McLean on Twitter (@CandisRMcLean) and e-mail her at [email protected].
Subscribe, rate, and review all Philly Influencer podcasts here. Follow Philly Influencer onTwitter, Facebook, and Instagram.