To steal a line from former WWE superstar The Rock: "Finally, Fantasy Football has returned to the masses!"
Aside from Christmas and fall soccer, this is my favorite time of year. All the drafts are over and the projections look to come to life. What side you are on depends on your preparation and a little bit of luck. Speaking of luck, there are plenty of storylines to keep your eyes on this year as the fantasy season unfolds:
Will Lev'eon Bell be able to steal back his superstar status?
Will Tampa Bay be an offensive powerhouse under Bruce Arians, leading to Mike Evans becoming a Top 2 Fantasy WR?
How will the RB situation play out in places like Washington, Denver, Kansas City, Chicago, and Buffalo?
Will Nick Foles be fantasy relevant in Jacksonville?
Will Jimmy G be able to come back from an ACL and lead the 49ers to a division crown?
Can Josh Allen use his legs to become a viable starting option?
Looking at combined TDs as the mark, can Lamar Jackson challenge Patrick Mahomes?
This is just a sample of things to ponder as the NFL Redzone fires up its first broadcast. Week 1 is always the hardest since there is no hard evidence to analyze. Looking back at averages and consistency can be a huge distinction on what lineup decisions you decide to make. Now that we have that out of the way, let's get to the picks!
As always, I look forward to your opinions and feedback. You can tweet me with any questions (@TCutillo23) and leave your comments below. Here are my [PPR] picks for Week 1:
WEEK 6 STARS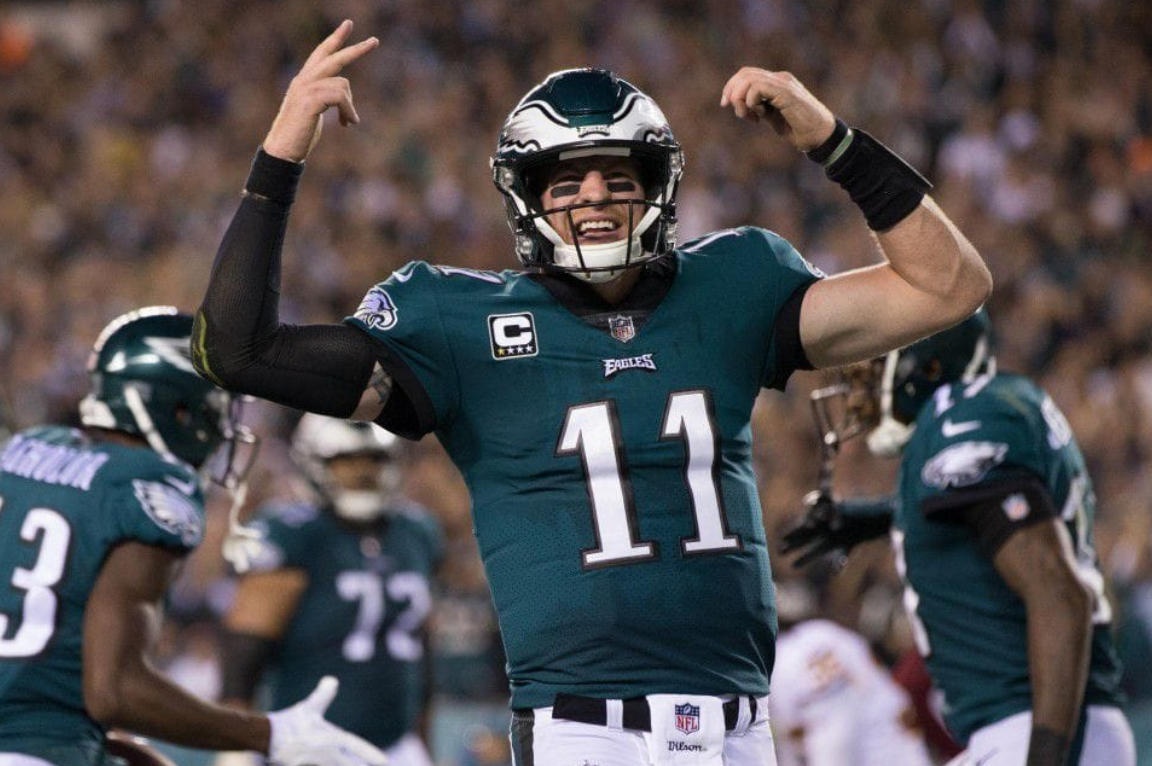 QUARTERBACKS
| | |
| --- | --- |
| Carson Wentz vs. WAS | The Redskins have a decent front-line, but Carson is ready to show the world he is healthy. There is plenty of concern about his lack of participation in the preseason, but a 300 yard game with multiple TDs will cure that in a hurry. |
| Lamar Jackson @ MIA | A lot has been made of Lamar Jackson's deficiencies this offseason, but that is all about to change. On a team that will be able to run the ball effectively against an opponent who should be playing in the minor leagues, Lamar will have plenty of opportunities to make plays and be a top QB in week 1. |
RUNNING BACKS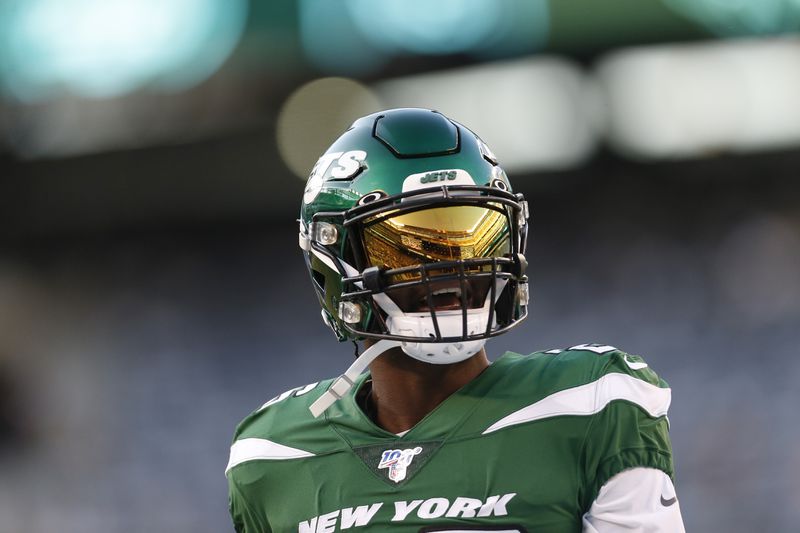 | | |
| --- | --- |
| Kerryon Johnson @ ARZ | This kid is for real and the Lion will learn to lean on him early. This game has shootout written all over it! |
| Le'Veon Bell vs. BUF | He has already publicly apologized to his fantasy owners of last year. Now it's time to give back in a big way. There is no way Bell allows himself to have a lackluster performance in his first game back. Remember, Adam Gase LOVES the RB position and will utilize him in every facet of the game. |
WIDE RECEIVERS/TIGHT ENDS
O.J. Howard vs. SF

Last year the Bucs were a mess and now Bruce Arians is ready to turn it all around. Obviously, it will take some time, but the rewards for Howard will be instantaneous. Last year he only played in 10 games due to injury and was stuck in a QB carousel. Now he is healthy and ready to perform.

Sidebar:::: With DeSean Jackson and Adam Humphries leaving, there are over 140 targets up for grabs. Big week for OJ.

Cooper Kupp @ CAR

Back from injury, Kupp is out to show he is the best WR on the team. Sorry, Mr. Cooks, it's TRUE, it's damn TRUE. In his rookie season, he garnered in 94 targets in 15 games. Now, he's in his ever-important 3rd year and has every opportunity to gain over 100. It all starts in Week 1.
WEEK 6 STIFFS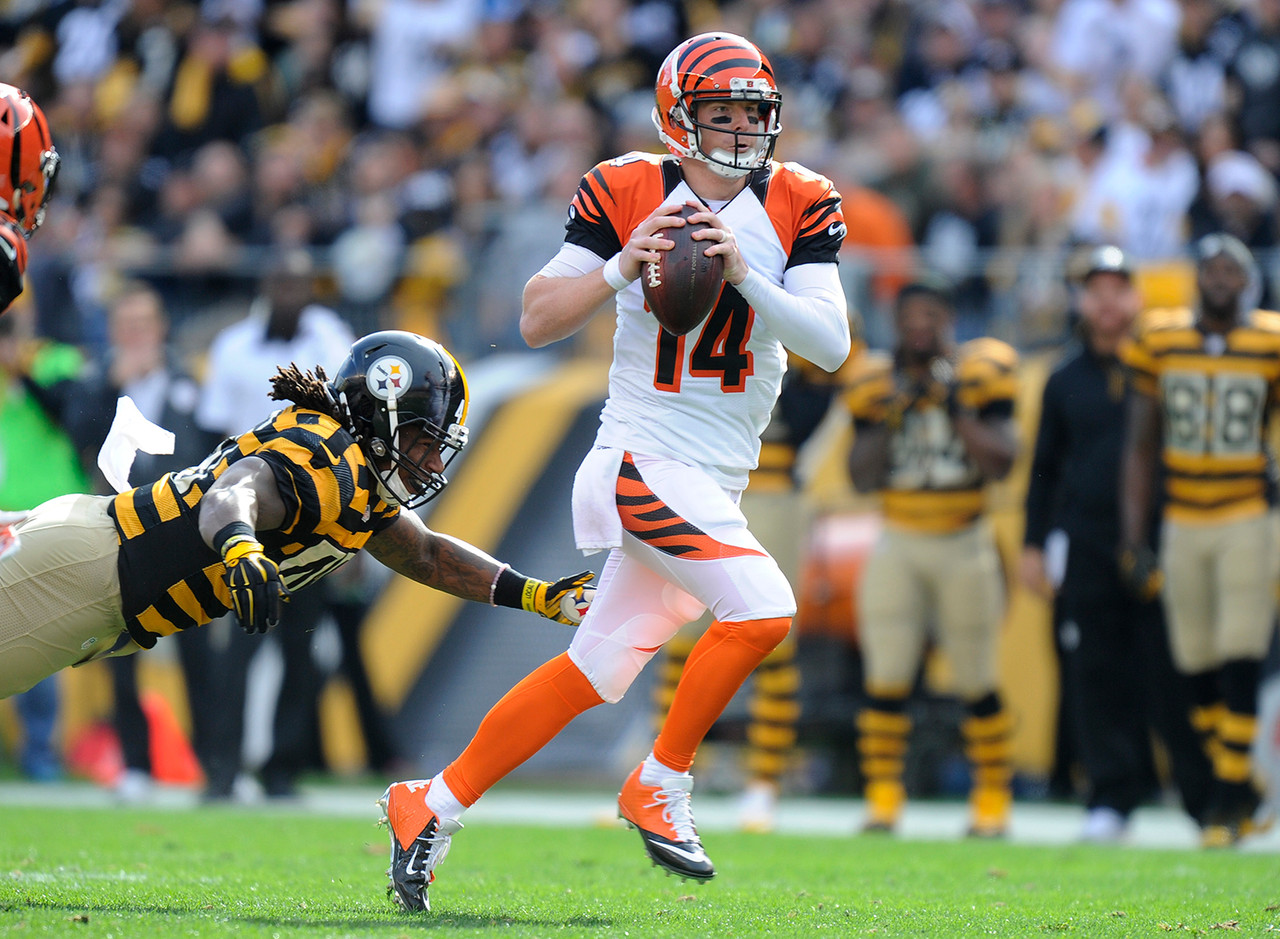 QUARTERBACKS
Marcus Mariota @ CLE:

What happened to the guy that was once labeled by the tagline, "#DoTheDeal" in Philly? With the loss of their own bodyguard, Taylor Lewan, the Titans could struggle to move the ball. This, combined with an inconsistent approach could spell trouble for Tennessee.

Andy Dalton @SEA

The Bengals off-season started off with their offensive tackle Jonah Williams, who just happens to be their top pick in this year's draft,  tearing his labrum and being ruled out for the year.

Then word comes out that AJ Green will miss significant time with an ankle injury and now the backup LT Cordy Glenn is in danger of missing the game under the concussion protocol.  When traveling to Seattle to face Mr. Clowney and Company, this isn't the news you want to hear.
RUNNING BACKS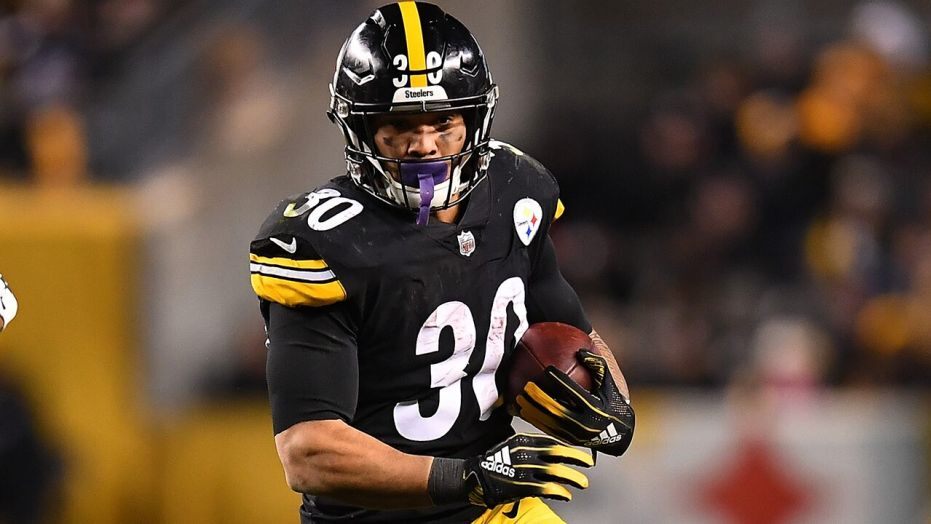 | | |
| --- | --- |
| James Conner @NE | I know, I know. People be like, Jigsaw has lost his mind. Well, here's the reasoning behind this bold pick. The Steelers offense is without LB and AB, plus Big Ben is another year older. I personally think the whole team takes a step back this year and the carries are split up more with Jaylen Samuels in the mix. Add all this to an already tough matchup against the Pats in their house and the results look to be lopsided. |
| Derrick Henry @CLE | He still hasn't shown to be 100% and a shoot out is on the horizon. If Baker gets hot early and the Titans are in catchup mode, Dion Lewis will steal the show. |
WIDE RECEIVERS/TIGHT ENDS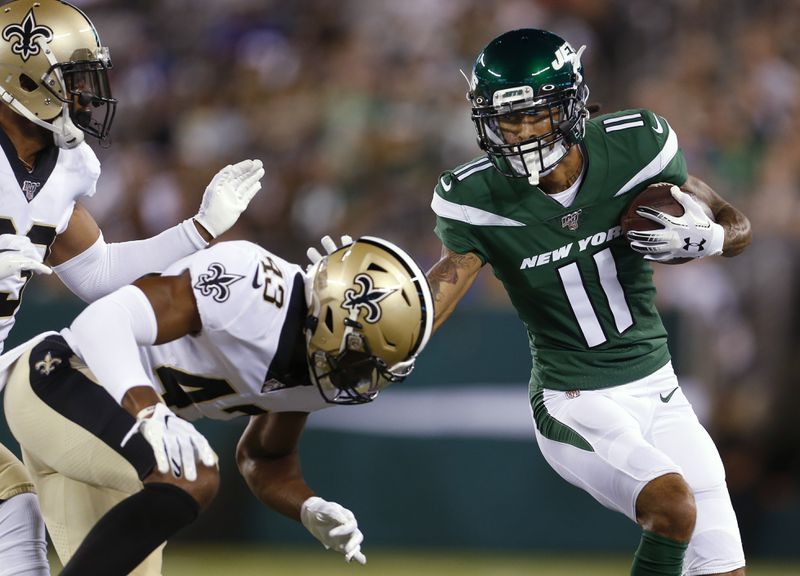 Robby Anderson vs. BUF

Mr. Anderson has been getting a lot of love this offseason and rightfully so. After the newfound chemistry that led to 68 targets over the 2nd half of the season, the only way to go is up. However, this week he locks up with arguably the best CB in football who goes by the name of Mr. White. No, it's not Walter from Breaking Bad. I'm talking about Tre'Davious White. I have a feeling this will be a low target week as Sam may look off his #1 WR quite often in this matchup.

Tyler Boyd @SEA

Boyd had a really good year in 2018, but that was when A.J. Green was lining up next to him.

If you take into consideration that A.J. is out, they are playing in Seattle against Seattle, all the signs point to a struggle.
SLEEPERS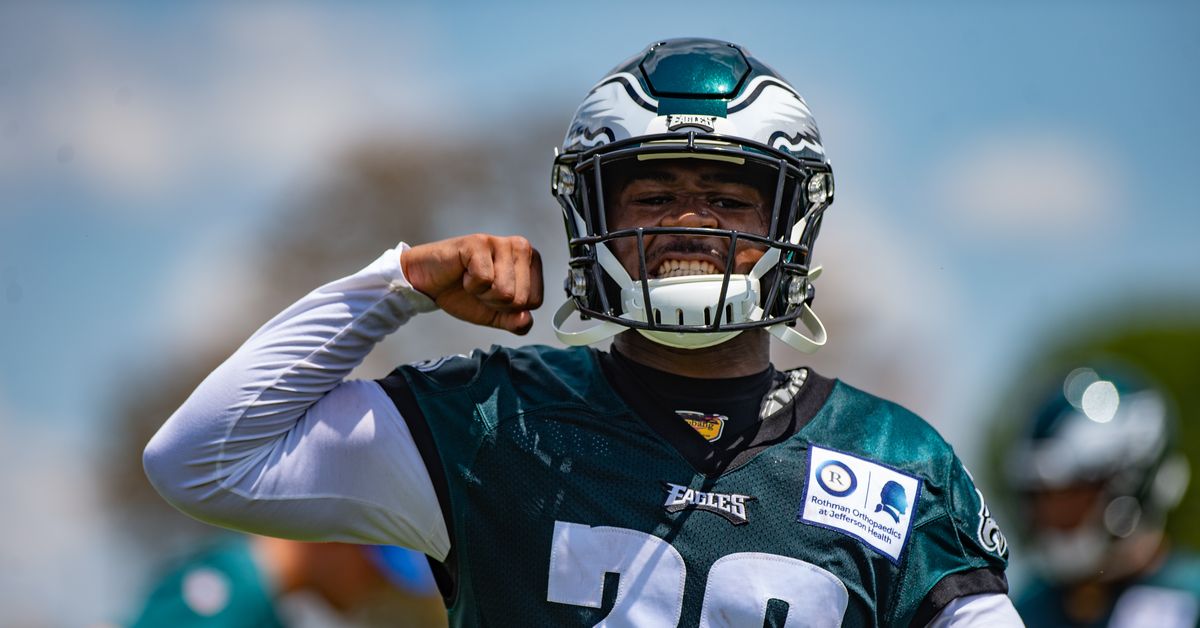 Josh Allen @ NYJ

The Jets have a revamped defense under the watchful play-calling of C.J. Mosley, but Josh Allen has shown the ability to give linebackers fits from time to time.

With a new style of offense relying on Cole Beasley and John Brown to make plays, the area of space for Josh to roam will be plentiful, leading to big chunks of yardage.

Miles Sanders vs.WAS

The only question about Miles Sanders was his ability to pass protect. After seeing him show no signs of difficulty in camp, I am fully confident that Doug P will fall in love with him right from the start. His was the best running back in camp and now he will take the bait against an inferior Redskins team and turn in an RB1 worthy performance.
BUST ALERT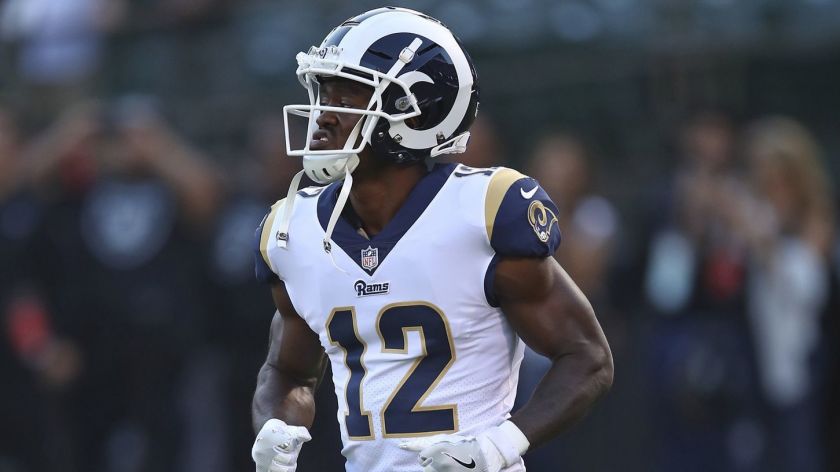 | | |
| --- | --- |
| Damien Williams @JAC | Coming into the year, all the hype was surrounding Damien Williams and his hold on the starting RB position in Kansas City. That was until Andy's favorite disciple, LeSean McCoy got cut. This led to a reunion for the RB and Coach, leaving us all to wonder how it all plays out. My gut says Shady takes the top spot. |
| Brandin Cooks @CAR | Cooper Kupp is back and there are a lot of mouths to feed in LA. Jared Goff will spread the ball around weekly, leaving the speedy Cooks as a week to week mystery. This week my crystal ball says he could be a problem. |
DFS Diamonds Under 5K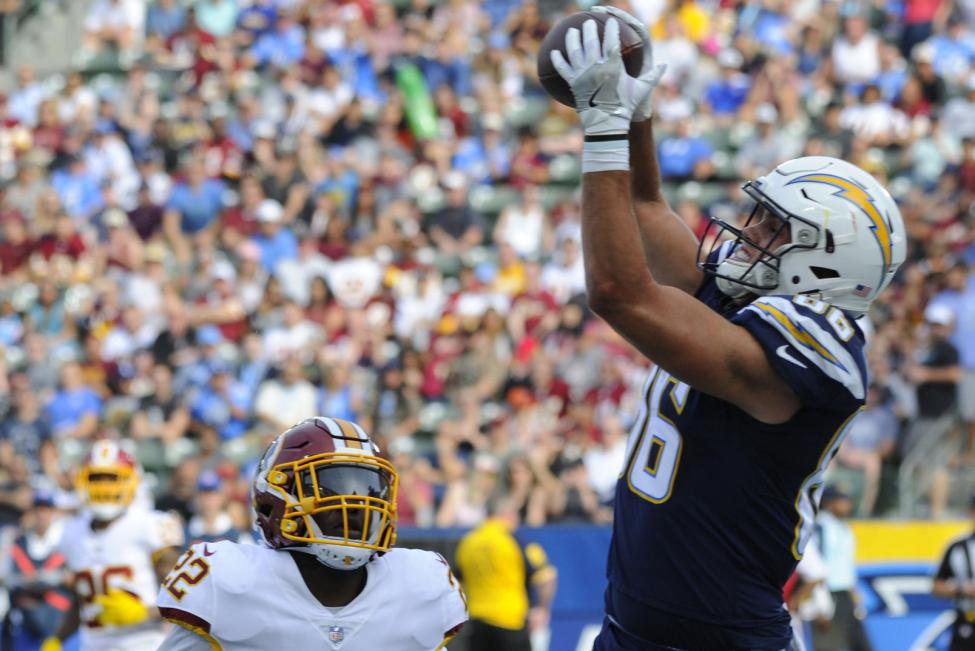 Dede Westbrook vs. KC

DK Value = 4800

Dede is the #1 option in Jacksonville in a new offensive system, with a QB who likes to air it out. He surpassed 100 targets last with a guy named Bortles. This week he faces a suspect KC defense that looks to have multiple holes.

Hunter Henry vs. IND

DK Value = 3900

Some seem to forget how good Hunter was before he tore his ACL in camp. Phillip Rivers loves the TE and now he gets one back who is athletic and that can stretch the field.

In an offense that likes the short passing game against a defense who last year gave up 106 receptions, 1234 yards, and 133 targets to TEs (most in the NFL), Henry is a steal at the price he is carrying in DFS.
---
As always you can stop by my Facebook page (FantasySportsAddiction) or tweet me (@TCutillo23) for questions or some nice fantasy debates. E-mail me at [email protected]. You can listen to The Heat Ratio (@TheHeatRatio) podcast every Wednesday at 12 P.M. on Wildfire Radio, and subscribe on iTunes here. I can also be heard weekly via the internet stream live at WengRadio every Monday at 4:00pm EST for a weekend sports wrap. But most importantly, you can catch me here at Pi!
Follow Philly Influencer on Twitter (@PHL_Influencer), Facebook and Instagram.