The Spotlight of the Week: Thanksgiving Primer 
Thanksgiving is just a few weeks away. For those looking to avoid endless shopping lists, tiring food preparation, and mounting dishes, several restaurants in the city have got you covered.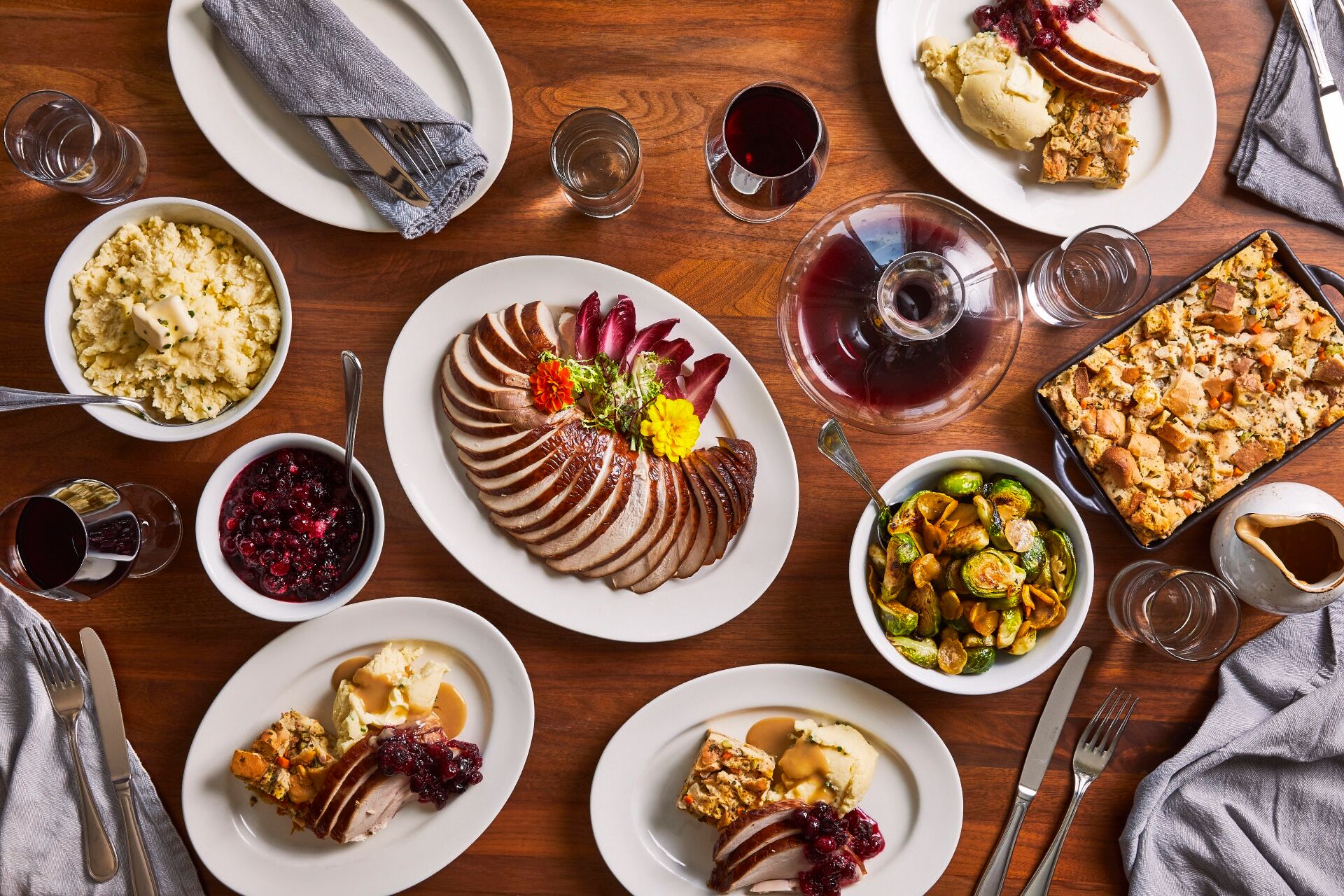 • Banks and Bourbon: This Thanksgiving, enjoy a festive buffet of seasonal fare at American restaurant, Bank & Bourbon.  Created by Chef Joe Thomas Jr. and his talented culinary team, guests will enjoy fresh seafood displays, autumn salads, traditional accompaniments and most importantly, carved local turkey and prime rib. But the fun doesn't stop there; feast on an elaborate selection of pies for dessert, including Apple, Sweet Potato, Pumpkin and our signature, Maple Bourbon all prepared by pastry chef Amanda Kaewvichien. Enjoy this elaborate buffet for just $70 per person, and $22 per child (ages 12 and under). Optional wine pairings are available for $35.
Reservations are available on Thursday, November 28th from 11:00 am to 10:00 pm. For reservation inquiries, call (215) 231-7300, email the restaurant, or visit OpenTable.
• CO-OP Restaurant and Lounge:  Stop by CO-OP Restaurant and Lounge for a savory and affordable family-style Thanksgiving menu. Boasting a full spread of Thanksgiving classics, groups and families of four to five people can dig into turkey breasts, mashed potatoes, stuffing, brussels sprouts, cranberry sauce, gravy, a whole pumpkin pie, and a bottle of wine for $125 all-in. Dinner will be served from noon to 7 pm. Reservations are highly encouraged and can be made through Open Table.
For those looking to enjoy Thanksgiving in the warmth of their own home, CO-OP Restaurant and Lounge is offering a Take-Home thanksgiving Dinner option offering turkey breast, mashed potatoes, stuffing, brussels sprouts, cranberry sauce, gravy, and a whole pumpkin pie. The take-home feast is available for $88 and feeds four to five people. Take-home dinner must be ordered by Monday, November 25 and can be picked up on Wednesday, November 27 or Thursday, November 28 during holiday business hours.
• Jet Wine Bar: Jet Wine Bar's newly expanded wine to-go program is here just in time for the holiday season. The "global vineyard" is offering a wide array of wines to-go, with a focus on which wines to perfectly pair with Thanksgiving dinner. For the first time ever, Jill Weber and Jet Wine Bar are offering two different Thanksgiving-themed three-packs of wines to go. Each three-pack will be available for $80. Orders must be made before Tuesday, November 19 and can be picked up between Friday, November 23 and Wednesday, November 27.
• Red Owl Tavern: Red Owl Tavern's new Executive Chef Jonathan Dearden is offering guests his take on delicious Thanksgiving classics, including light and dark turkey meat, polenta stuffing, garlic braised collard greens, whipped buttermilk potatoes, cranberry apple compote, and country-style gravy. Guests can dig into this prix fixe menu for $24 from 12:30 to 8 pm. In addition to their Thanksgiving feast, Red Owl Tavern is bringing back its popular Month of 1000 Pies for the fifth year in a row with all proceeds benefitting Philabundance, now through the end of November.
Freshly baked Cranberry-Apple Streusel and Pumpkin Pies are available for $12 each or $20 for two. Guests can enjoy their pies knowing that the Old City restaurant will donate the equivalent of a pie for every pie sold to Philabundance, the local nonprofit devoted to driving hunger from Philadelphia and Delaware Valley region. Guests can call Red Owl Tavern to place an order to can stop in and pick up pies from the Grab 'N' Go at the front of the restaurant.
• The Twisted Tail: The Twisted Tail is inviting guests in to share a meal with friends and family this Thanksgiving. Just like at home, everyone is able to select their favorite meat option from Roasted Lancaster Turkey, Herb Crusted Prime Rib, Pineapple-Glazed Ham and Honey-BBQ Glazed Salmon. All of the sides, including kale salad, mashed potatoes, and cornbread stuffing, are served family-style in bowls with serving utensils. For dessert, guests can enjoy fresh baked pumpkin, apple and pecan mini pies. Guests can enjoy this delicious cornucopia of food for $49 per person ($25 for children under 10; children under 3 are free) from 12 to 10 pm.
• Square 1682: Square 1682 is planning a five-course menu from Executive Chef Mackenson Horebe, offering options such as Bone Marrow Ravioli, Cornbread, Crispy Brussels Sprouts, Slow Roasted Turkey Breast, Smoked Country Ham, challah stuffing, and whipped sweet potato. For guests who aren't meat eaters, Horebe is also offering a hearty vegan Cauliflower Curry. Dessert brings a choice between Apple Biscuit Bread Pudding or Frosted Beignets. Options are also available a la carte. Thanksgiving dinner is $65 per person and is available from 4 to 9 pm.
• Urban Farmer: Urban Farmer will offer a specially-prepared Thanksgiving Menu from Executive Chef Sonny Ingui, available for $75 per person, 4-9 pm on Thanksgiving; half-priced for children 12 and under. Choices from first course options include Roasted Cauliflower Almond Soup and Seared Potato Gnocchi. Entrée options include a Pennsylvania Raised Turkey, Herb and Mushroom Crusted Prime Rib with horseradish crème fraiche, as well as a Skuna Bay Salmon. Sides will be served family style and will please even the most discerning family member— Cornbread Turkey Stuffing, Red Bliss Mashed Potatoes, Harvest Vegetables and more. Dessert will include choices of classic Pumpkin Pie, Pumpkin Bourbon Cheesecake and Chocolate Pecan Tart. Guests can choose to do à la carte as well, however, the entire table must all choose either a la carte or prix fixe.
Additionally, Urban Farmer will offer Thanksgiving To Go with curbside pick-up noon-4pm on Thanksgiving Day. The Thanksgiving Package serves 4-6 and is $175. It includes a 12-14-pound bird, cornbread turkey stuffing, red bliss mashed potatoes, gravy, cranberry sauce, harvest vegetables, parker house rolls and choice of pumpkin, apple or pecan pie. To order, please call Hannah Boothman at 215.963.2723 or send an email. Orders must be placed by Friday, November 8th at 6:00 pm.
…
This Week in Cocktails: Fond's New Cocktail Class Series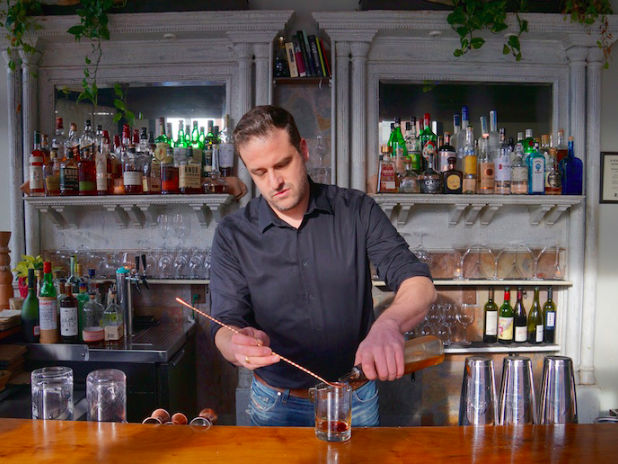 Fond, the acclaimed contemporary American restaurant on Passyunk Square from Chef Lee Styer, launched a monthly hands-on Craft Cocktail Class series with General Manager/beverage expert Adam Judeh and team, last Monday. On select Mondays, from 6:30 – 8 pm, these detailed and fun libation making classes will take over the South Philadelphia hotspot.
Each intimate 10-seat-only cocktail classes include recipes and training on how to expertly make two craft cocktails, tasting and discussion of different spirits and corresponding snacks provided by Chef Lee Styer.
In total, Fond will host eight differently-themed cocktail classes. Themes to kick off the limited 1 1/2 hour trainings include:
Origin of Spirits: Mixed vs. Stirred / Light Spirits vs. Agenda // Monday, November 4
Festive Cocktails – from Flips to Champagne Cocktails – How to Make your Season Pop! // Monday, December 2
2020 on a Sour Note! Explore sours from the history // Monday, January 3
Themes for the remaining five classes will be announced later this year. Interested parties can secure their spot by calling the restaurant at 215-551-5000. The cost of the classes with snacks, cocktails, and recipes is $65 per person.
…
Royal Boucherie Celebrates Two Years With All-Day $2 Martinis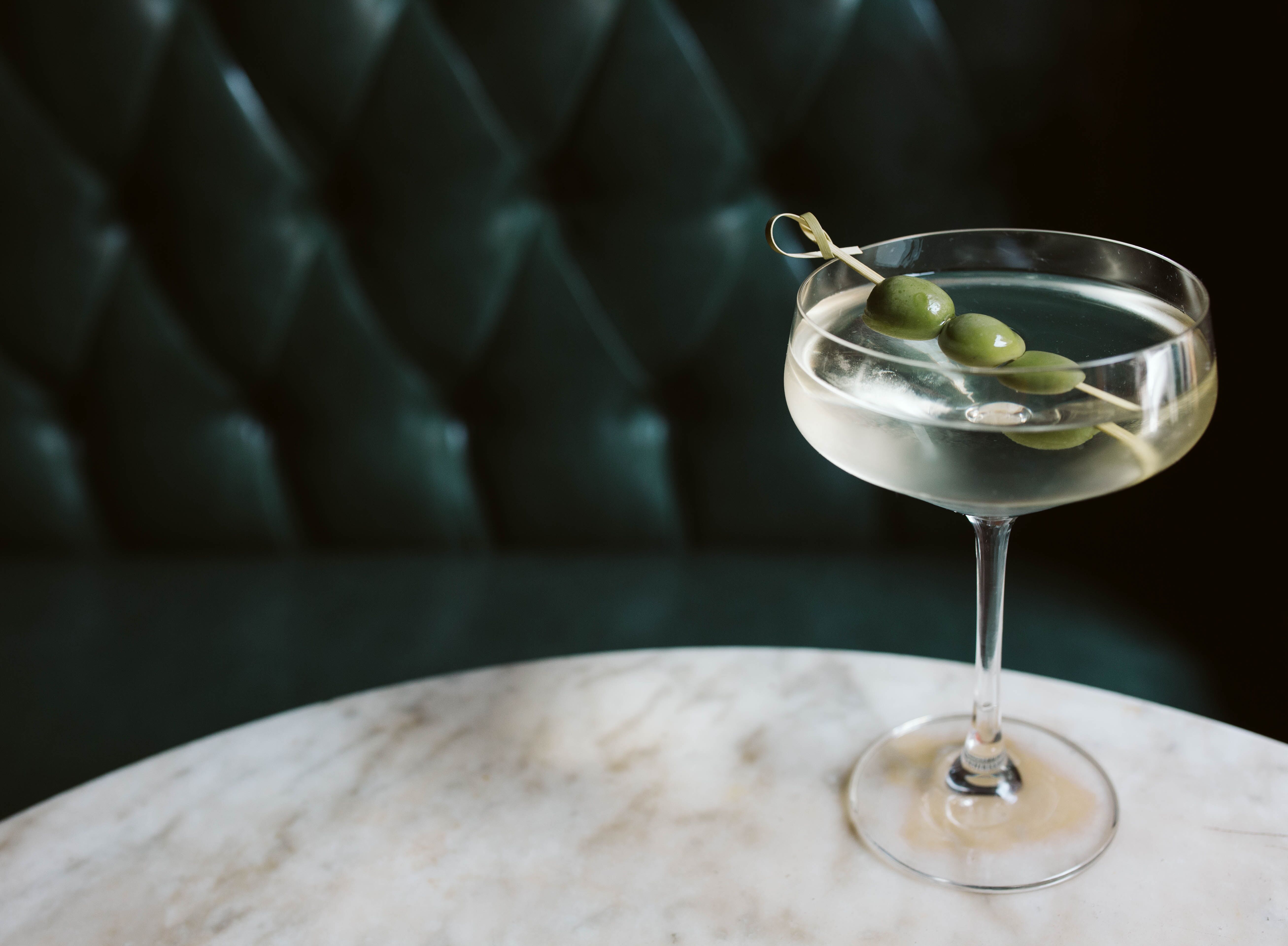 Royal Boucherie, Chef Nicholas Elmi's American-inspired brasserie in Old City, is celebrating its 2-year-anniversary with all-day $2 martinis on Thursday, November 7, from 11am – 2am. Guests are invited to toast Royal Boucherie with a classic gin or vodka martini or indulge in a special variation including the Gibson, made with house-brined onions for two dollars from lunch through closing. Usually available during lunch hours and with the order of any entrée (11 am – 3 pm), the $2 martinis are one of the city's best kept lunch secrets.
…
a.kitchen Choucroute + Cider Fest 
a.kitchen returned with its annual Choucroute and Cider Fest on Saturday, November 2. Through November 30, this festival tradition will take over the venue. Food offerings will include choucroute garnie for $35 per person, which will be available with any choice of refreshing ciders provided by french producer, Julien Thurel. Ciders will also be available as a part of a.kitchen + bar's participation in Philly Cider Week which runs from November 1 to 8. In addition, a.bar will offer a sausage and kraut dog during Choucroute and Cider Fest for those who wish to indulge in some bar-style choucroute eats! Reservations can be made here or by calling 215-825-7030.
Menu Highlights
Food: $35 per person available in a single portion or family-style
Choucroute garnie– Slow-roasted pork, beef+pork sausage, pork belly, trotter croquettes, sauerkraut, pickles and potatoes
Cider: Price per glass

2017 Cidre "Champêtre"  – $14

Off-dry sparkling, Sebein apples grown on clay/silex

2017 Cidre "Solstice" – $16
2017 Cidre "Esquisse" – $18

Grand Cru dry sparkling fermented in Cognac barrels
Cider flights are available for $28, 3-ounce pours of each cider.
…
Weekly Events
Each week, Philly Influencer picks the best parties, events, and social gatherings the area has to offer.
• Philly Cider Week Continues: Philly Cider Week will continue its run through Friday, November 8. Several bars, restaurants, lounges, and beer gardens in the city will be participating in this seasonal week. Stop by the countless locations in the area and get some tremendous brews.
• Holiday Showcase at Reading Terminal Market: Reading Terminal Market will be giving shoppers a taste of what's to come this holiday season. The Holiday Showcase will feature vendors displaying what they'll be selling during the upcoming months.
• 2019 Philly Fall Crawl: This Saturday is the 2019 Philly Fall Crawl. 10 of Center City's best bars will be participating in this cocktails and brews event. You'll get bar entry, drink and food specials, a shirt, a map, and have a chance to win giveaways.
• Winter at Dilworth Park: This week kicks off the seasonal festivities at Dilworth Park. The Rothman Orthopaedics Ice Rink and Wintergarden are set to open this Friday for the annual Winter at Dilworth Park festivities. The skating rink will be primed, holiday tunes will be blasting, and cocktails will be flowing in the cabin.
…
Upcoming Featured Event: Elmi Cooks the Book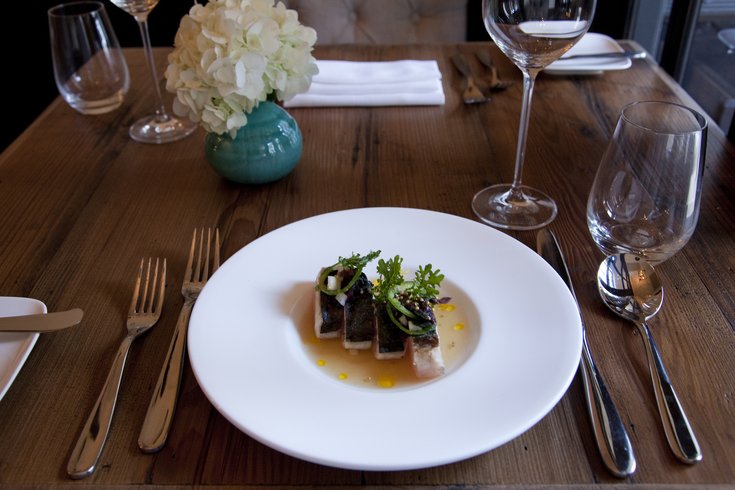 On Tuesday, November 19, Chef Nick Elmi is going to change Laurel's entire menu for one night only and "cook the book" for guests. His brand new cookbook, Laurel: Modern American Flavors in Philadelphia (co-written by Adam Erace; shot by Neal Santos; published by Running Press), is divided into four seasons, each one reflecting a nine-course tasting menu with a cocktail pairing. The book translates the style and format of the flagship restaurant throughout the course of a full year.
On the 19th at 7:00 p.m., there will be one seating (22 seats total) for guests to come in and experience the entire Fall section of the cookbook. For $225 per person, guests will enjoy a nine-course tasting menu, the signature cocktail of the season, The Drunken Farmer, and will leave with a signed copy of the cookbook. Additional wine pairings will be available.
Menu Highlights
Apple-Yuzu Consommé, Marinated Trout Roe, Bitter Greens
Albacore Crudo, Horseradish Snow, Pears
Sea Urchin, Creamed Corn, Sunflower-Truffle Vinaigrette
Frozen Foie Gras Tarte, Elderberry Vinegar, Black Raspberry, Hibiscus</
Burgundy Snails, Onion, Mushroom, Potato Chips
Grilled Mackarel, Black Tuile, Smoked-Mackerel Dashi
Burnt-Sugar Salisfy, Cured Lamb, Black Trumpets, Watercress
Duck Breast, Caramelized Sunchoke, Blackberry, Chicory Crumble
Roasted Apple. Caramel-Coffee Cream, Black Walnut, Apple Wine
---
You can follow Candis McLean on Twitter (@CandisRMcLean) and e-mail her at [email protected].
Subscribe, rate, and review all Philly Influencer podcasts here. Follow Philly Influencer onTwitter, Facebook, and Instagram.