Philadelphia is the "mural capital of the world." With stunning and captivating pieces at every corner, city-dwellers and tourists are immersed in the world's largest outdoor art gallery at every turn. If you're interested in learning about the City of Brotherly Love's rich street art history and tradition, look no further than Mural Arts Philadelphia. Mural Arts Philadelphia is the nation's largest public art program. Unifying artists in various communities, this collaborative initiative transforms and restores public spaces, offers art education, and provides inspiration to creatives locally and globally. During the year, you can dive into the concepts propelling these amazing murals by taking in-depth tours through various neighborhoods in the city. Mural Arts Philadelphia produces 60-100 public art projects each year. With the program blossoming tremendous works of art on the city's exteriors, you'll always have something to explore and see.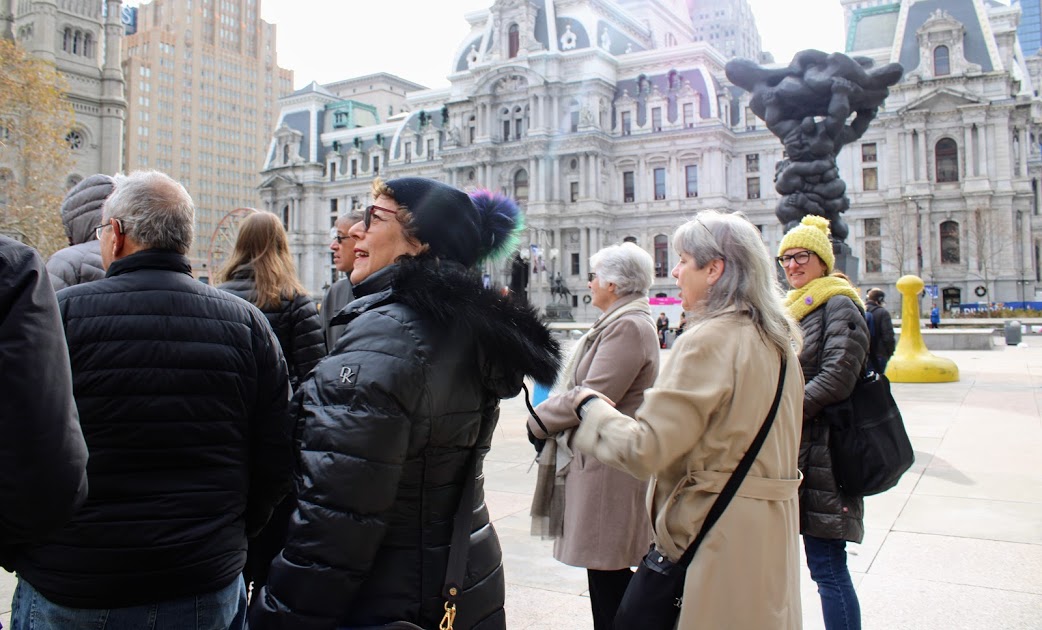 Recently, I tagged along on a tremendous  Love Letter Train Tours. With Doylestown resident and Mural Arts Philadelphia volunteer, MJ Baum, at the helm the informative, exciting, and entertaining tour did not disappoint. "The art is always different. Somebody is expressing themselves in an amazing way," Baum stated as she charted the international history of street art and Philadelphia's key role cultivating and fostering the craft.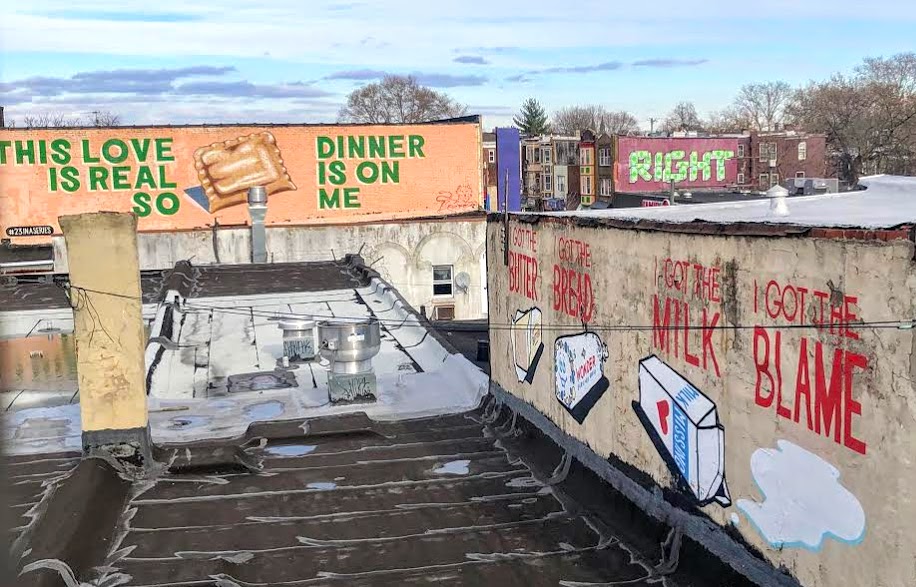 The Love Letter Train Tour weaves you through Stephen "ESPOS" Powers' astounding  A Love Letter For You project. The celebrated Philly native created 50 rooftop murals in West Philadelphia. Stretching from 45th Street to 63rd Street, these visual treasures can be viewed from the comfort of a Market-Frankford Line subway car. A concept birthed from high schooler's love letter to his girlfriend, these love letters serve as an embracing and beautiful message of affection from an artist to his neighborhood. Steve Powers charmingly stated the project was, "my chance to put something on these rooftops that people would care about."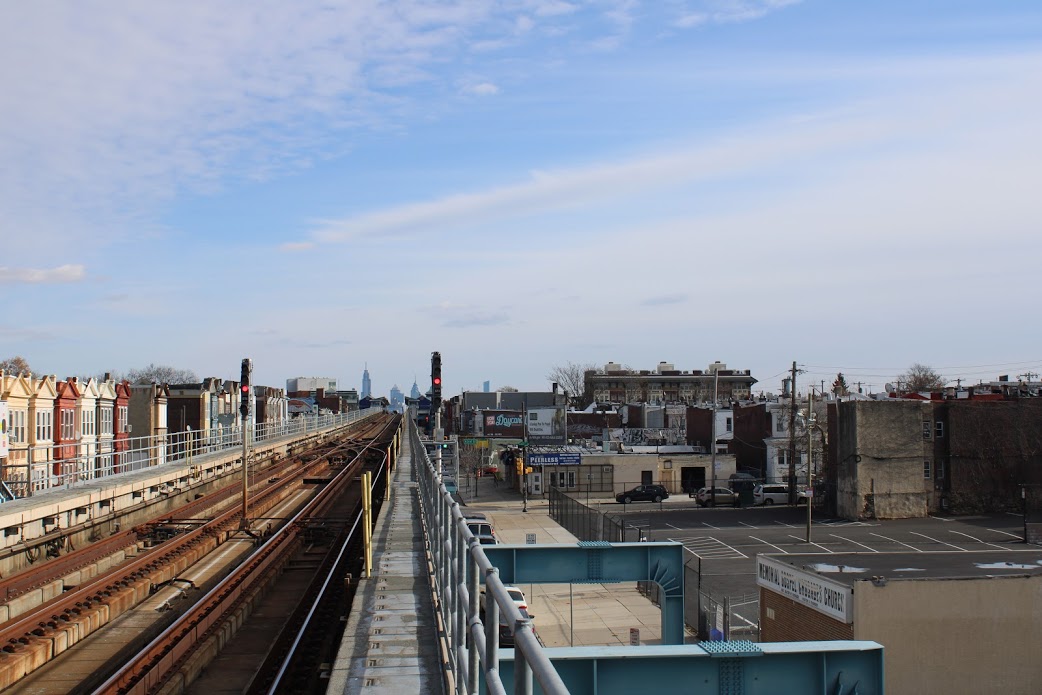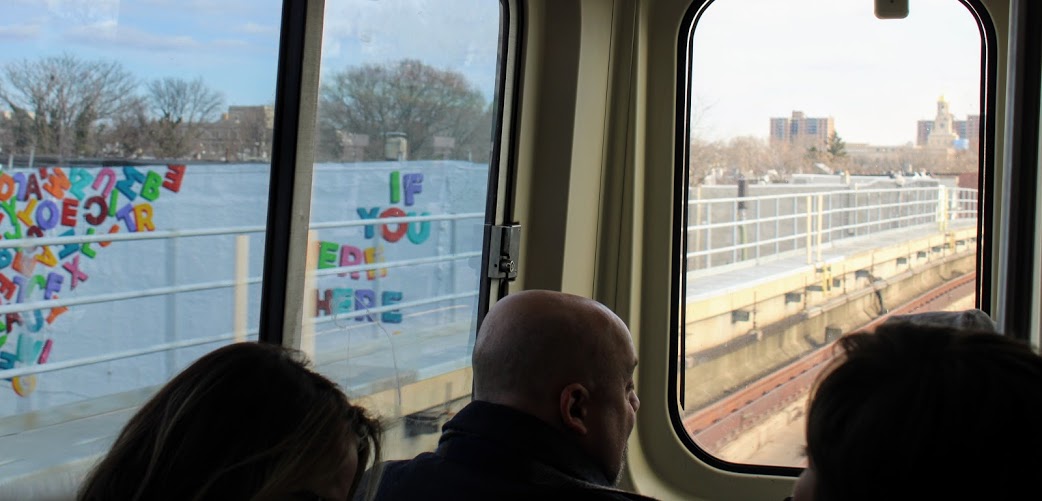 While viewing these valentines on the skyline, you'll excitedly scurry from the train to elevated platforms. At signature stops, you'll receive a full breakdown of the artistry, concepts, and stories behind the expressive installations. Whether it's revealing Michael Jackson's hidden name in a sea of colorful refrigerator magnets or anecdotes about ESPOS' excursions, Baum exquisitely unwrapped these imaginative wonders.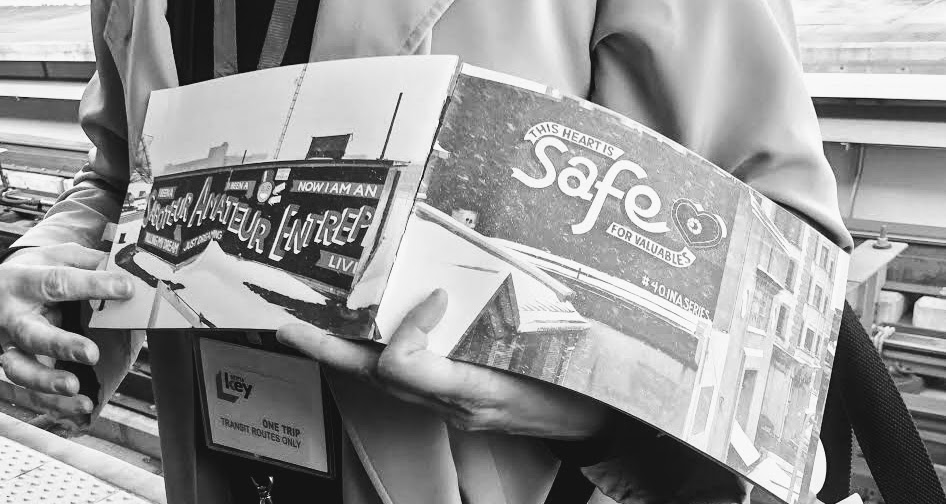 You can catch a Love Letter Tour each Saturday (10:30 am) and Sunday (1 p.m.) through the season.  The two-hour expeditions are $23 and offer add-ons like mural bags and knit caps. In a bustling world, finding an interlude to absorb the beauty that a city has to offer can sometimes be impossible. Mural Arts continually offers Philadelphias an escaping respite from the norm and a chance to gaze at something truly spectacular. The city has love letters all around you, waiting to be opened.
---
You can follow Candis McLean on Twitter (@CandisRMcLean) and e-mail her at [email protected].
Subscribe, rate, and review all Philly Influencer podcasts here. Follow Philly Influencer onTwitter, Facebook, and Instagram.