Urban Farmer Re-Opens with Carryout Menu and Beer-B-Q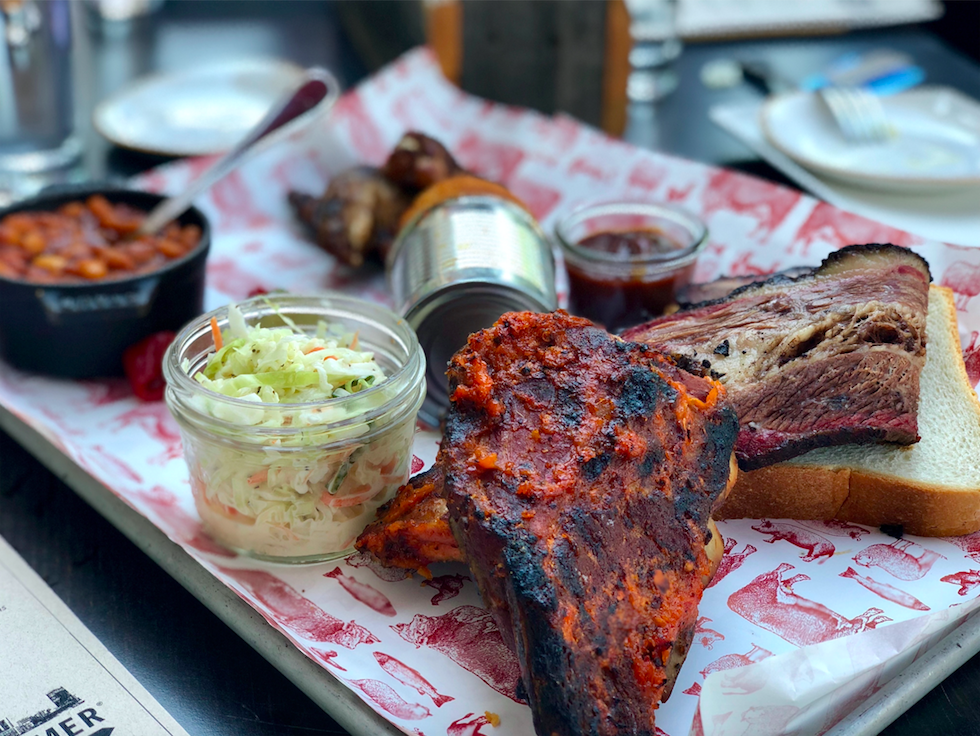 Just in time for Memorial Day Weekend, Urban Farmer, Logan Square's modern American steakhouse, is re-opening with a carry-out menu, beer and wine to-go, plus a weekly Beer-B-Q menu in partnership with rotating local breweries — launching this Sunday, May 17.
The weekly Beer-B-Q to-go will feature beer-inspired BBQ with optional 6-pack pairing in partnership with rotating local breweries: Sly Fox Brewing Company, Cape May Brewing Company, Tröegs Independent Brewing, and Yards Brewing Company.
The dinner for two will be available for $45, available from Sunday to Saturday between 12 p.m. and 10 p.m. via curbside pick-up or delivery via Caviar. All orders must be placed two hours in advance.
Additionally, Urban Farmer is offering a limited daily carry-out menu with favorites such as The Farm Burger, Ribeye, Baked Mac & Cheese and more, as well as a wine and beer to-go menu.
One dollar from every carry-out order will be donated to Feeding America's COVID-19 Response Fund.
…
Central Taco's Return
Central Taco's food is currently available for pick up at sister restaurant The Pour House (124 Haddon Avenue). Items on the new take-out menu include appetizer favorites like Mexican Street Corn and Guacamole, Coconut Shrimp and Korean Short Rib Tacos, Burritos and more. Celebrating with the whole family? Grab a family pack of 10 tacos for $28.
Best of all, Central is also packaging up their delicious margaritas in make-at-home kits. Each kit makes six drinks and includes the ingredients you'd need to mix a fresh margarita at home. Kits come in two flavors the Central a classic margarita with fresh lime, fresh orange, agave and salt rim ($28) and Blood Orange fresh blood orange, fresh lime, Cointreau and salt rim ($32). Add in a bottle of Espolòn Blanco for just $17.50.
…
Boardroom Spirit's Ship's Cat Aged Rum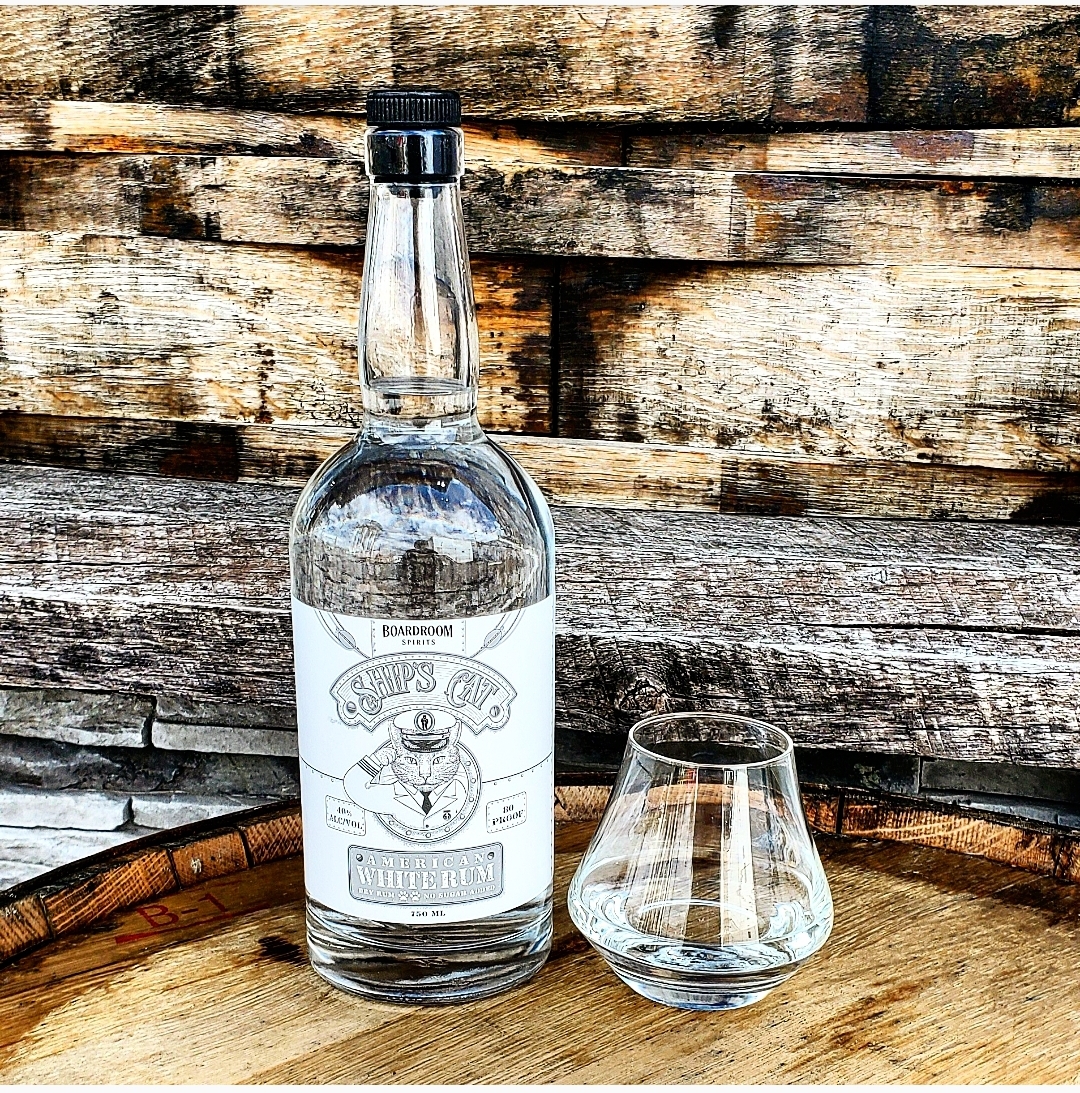 Boardroom Spirits is excited to announce the release of three new spirits, one of which is their first-ever aged rum, Ship's Cat Aged Rum ($38.99) along with Ship's Cat White Rum ($21.99) and an 'ameowzing' high-octane 64% ABV Ship's Cat Navy Strength ($27.99). The aged rum is 40% ABV, aged in New American White Oak barrels and then finished in Jamaican Rum barrels. The rum has a natural amber color with no added sugars. Ship's Cat Aged Rum is light-bodied, bright, and fruity, with notes of candied dates and raisins and a cognac-like finish. Ship's Cat White Rum is soft on the pallet with a clean smooth vanilla finish. Ship's Cat Navy Strength has a warm smooth easy to drink finish with more forward notes of vanilla and butterscotch.
The name and bottle design are a tribute to Catman, the distillery's beloved cat who lives at Boardroom Spirits and holds the titles of Chief Mouser and Chief Morale Officer. In terms of the nautical theme, cats have long-kept sailors company at sea, playing a critical role in controlling rodents and the ship ties to the rum rations given to sailors.
Anyone interested in ordering Ship's Cat Rum, other spirts and pre-batched cocktails can head to Boardroom's online store Boardroom.Square.Site. Orders can either be picked up at the Lansdale distillery the same or next day or delivered for a $5 flat-rate within 25 miles of the distillery (zip code 19446). Deliveries typically come within one to two days.
…
Pink Boots Society Presents: Pink Boots Cheers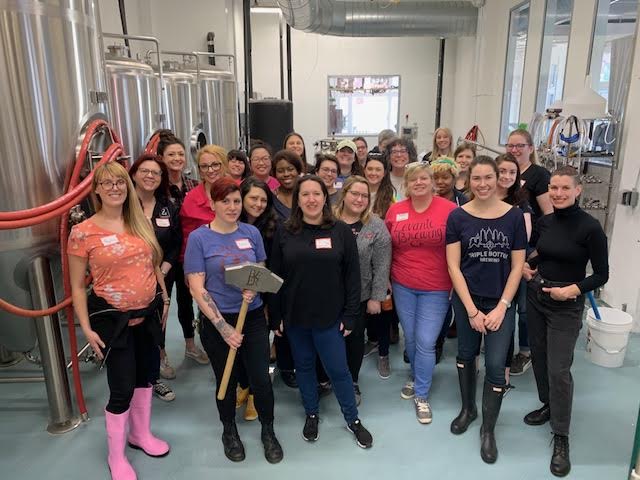 The Pink Boots Society Philadelphia Chapter is inviting beer drinkers to support and celebrate women in the beer industry with a virtual Pink Boots "Cheers!" on Saturday, May 16th. The toast is in lieu of the postponed second annual Bold Women and Beer Festival, previously scheduled for May 16th.
This virtual toast is to celebrate women in the industry and also support the breweries by encouraging local imbibers to purchase Pink Boots collaborative beers brewed earlier this year. These beers would typically have been available at the respective breweries and at the Bold Women and Beer Festival with a portion of sales going directly to Pink Boots. However, due to COVID-19, breweries were shut down and the Bold Women and Beer Festival was postponed.
To participate in Pink Boots "Cheers!", beer lovers should follow the following steps:
• Pick up a 4-pack, 6-pack or growler of a local Pink Boots collaboration beer or schedule a delivery from a local Pink Boots member brewery
• Take a photo or video of your beer
• On Saturday, May 16, at 5 p.m., raise a toast to support the Pink Boots Society and Bold Women and Beer and share the photo or video to social media using the hashtags: #PinkBootsCheers and #BoldWomenandCheer
…
Chestnut Hill Fashion Night In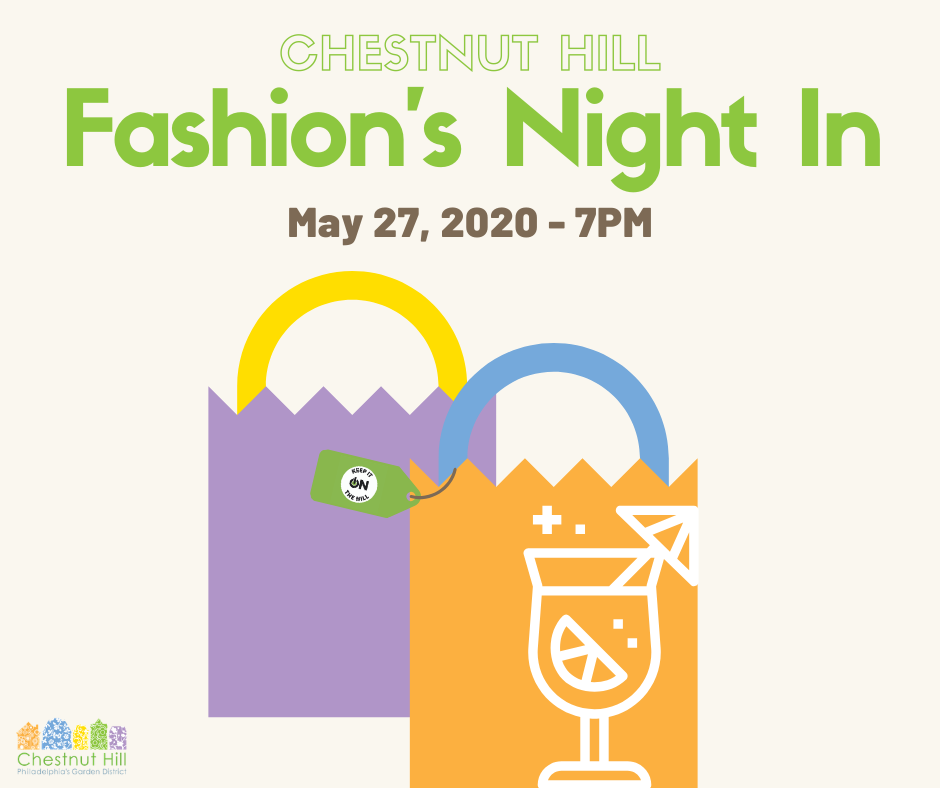 Join Artisans on the Avenue, Bohemian Pink, Chestnut Hill Sports, El Quetzal, ellelauri, Jonesy's Accessories, Mango, Quelque Chose, REBEL, Sara Campbell, Serendipity, TC Unlimited, Villavillekula, and the Chestnut Hill Business District as they take part in the inaugural Chestnut Hill: Fashion's Night In on Wednesday, May 27. The 45-minute virtual fashion show will be hosted by Kathie Meadows, Chestnut Hill Business District's Director of Business Development.
To ensure the safety of participating stores, each retailer will stream from their store and have the opportunity to showcase an entire outfit and discuss each individual piece. Chestnut Hill Fashion's Night In is meant to connect local businesses to the people that matter most — their loyal customers. Continuing on the success of the #KeepItOnTheHill campaign, 5% of the proceeds will be designated to the new Chestnut Hill Community Development Corporation Small Business Grant.
"The Chestnut Hill Business District is proud to host a virtual fashion show featuring 10 of the women's apparel retailers on the Hill," said Meadows. "In coordination with the #KeepItOnTheHill Campaign, we recognize how important it is to continue to support small businesses during this challenging time," Meadows said. "We created Chestnut Hill: Fashion's Night In to promote some of our retailers while entertaining those quarantined at home."
This is your chance to see the newest fashion trends, support your favorite Chestnut Hill stores, ask your apparel-related questions, and spend time virtually with friends. Paris Bistro has provided a specialty cocktail recipe in advance for all to enjoy an "Easy Peasy Quarantini" during the fashion show!
For more information, visit chestnuthillpa.com and follow Chestnut Hill Business District on Facebook, Instagram, and Twitter.
---
Subscribe, rate, and review all Philly Influencer podcasts here. Follow Philly Influencer on Twitter, Facebook, and Instagram.