Father's Day is Sunday, June 21. There are several eateries, restaurants, and breweries in the region that are offering up tremendous Father's Day takeout options and gift ideas. There are also Father's Day-centric events taking over the city this weekend. Making cherished memories with the special person in your life is within your grasps. 
• Aqimero:
Aqimero is celebrating their reopening with two Father's Day specials to grill at home. There are several tremendous options for you.
Anticucho Dinner: Includes a grilled romaine salad to start, as well as hanger steak, chicken thighs, and Brazilian cheese anticuchos (skewers) with chimichurri, salsa verde, and pepper relish sauces. Sides include roasted potatoes and grilled asparagus. ($30 per person)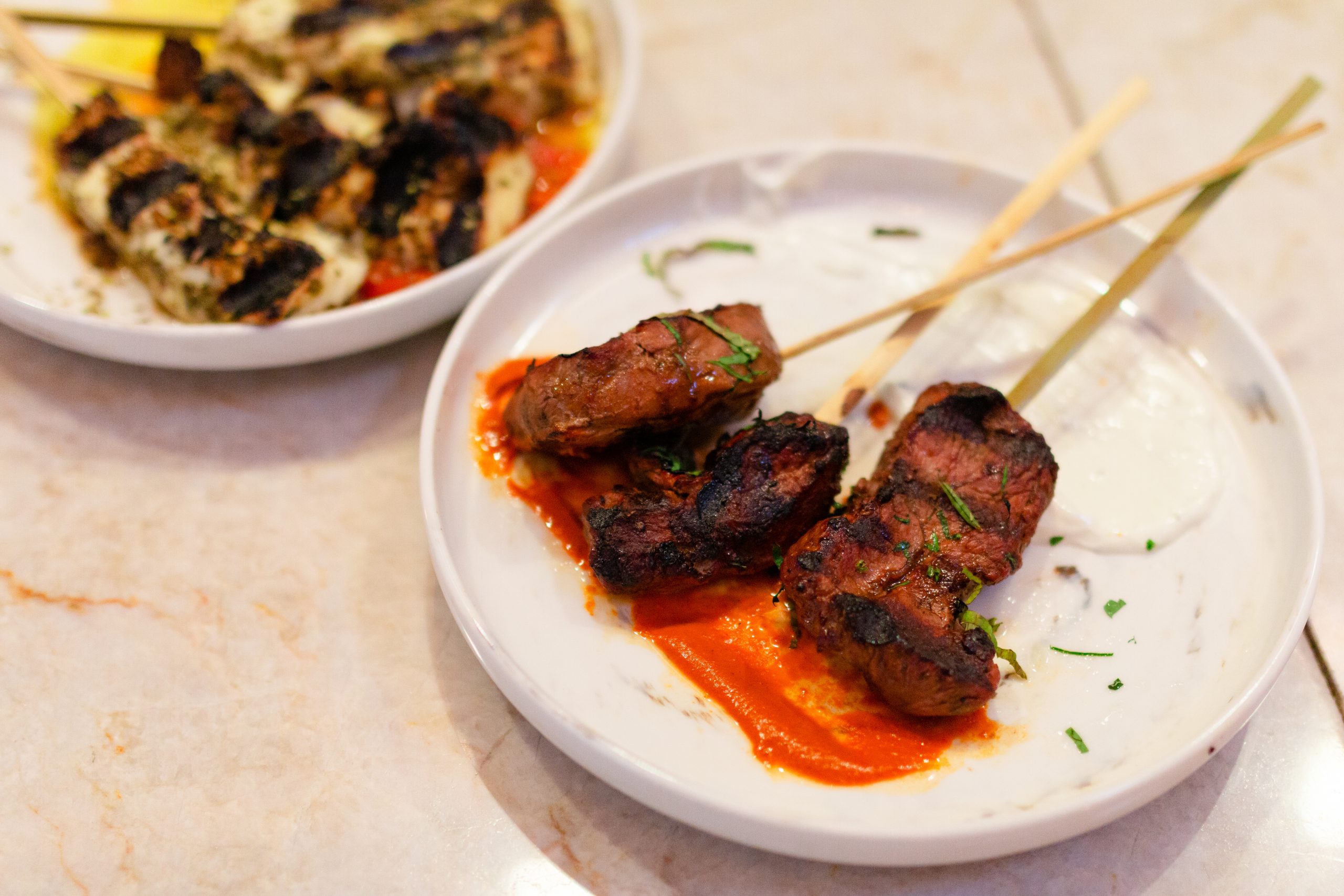 Grill at Home Dinner for Two: Guacamole and chips and a house green salad with blood orange vinaigrette to start. Mains include hanger steak marinated in special sauce and a whole fish complete with herbs and citrus. Both are ready to grill with signature chimichurri and poblano tartar sauce on the side. ($50 per person)
Both dinners come with step-by-step instructions and tips from Executive Chef Vincent Giannini to help prepare to perfection. Orders can be made on Aqimero's TOCK page, launching on Friday.
Backyard Chicken Grill for Two: 
Orders must be placed by Thursday, June 18 for pick up on Saturday, June 20 or Sunday, June 21. Limited orders available, call your nearest Iron Hill location to place an order.
• Barnes Foundation  
This weekend, Sat. June 20 and Sun. June 21, 8-11 p.m., the Barnes Foundation will be hosting an outdoor photography installation by West Philadelphia artist, Ken McFarlane, will be projected onto the façade of the Barnes Foundation titled, From the Root to the Fruit: Portraits of Black Fathers and Their Children.
From the Root to the Fruit is an ongoing documentary project by McFarlane that celebrates black fatherhood while counteracting the false narrative of the absentee black father. McFarlane's work amplifies images of strength, dignity, pride, and success to drown out the cacophony of negative imagery surrounding the black body. This installation is a collaboration between the Barnes; We Embrace Fatherhood, a coalition of West Philadelphia fathers, activists, and artists; the Mantua Civic Association; and PC Radio Live. Our community partner, the People's Emergency Center, brought this project to the Barnes.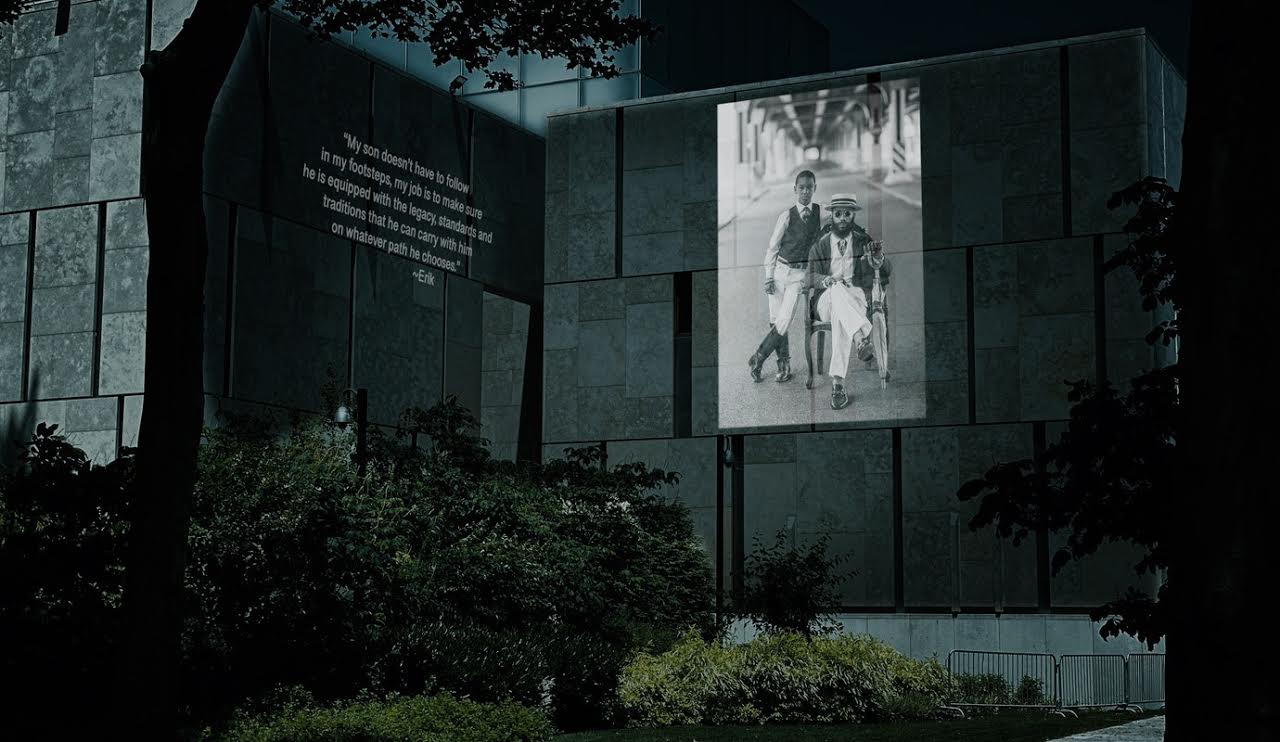 All are invited to walk, bike, or drop by to view the installation, which will be projected onto the façade of the Barnes Foundation at 20th and the Parkway. Every 15 minutes, the projection will rotate through 23 photographs with corresponding text drawn from interviews McFarlane conducted with his subjects.
The Barnes aks all who visit to view the outdoor installation to wear a mask and practice safe social distancing.
• Boardroom Spirits
Get Dad a bottle of his favorite spirit delivered right to his door this Father's Day. For the dark spirit lover—get 20% off when you buy the entire "trainset"—Boardroom's portfolio of Northbound products (Northbound Bourbon Whiskey, Northbound Bourbon Whiskey 100, Northbound Rye and Northbound Wheat Whiskey). Boardroom is also offering e-giftcards.
There's a $5 flat-rate delivery fee within 30 miles of the distillery (including Philadelphia). Outside of 30 miles, flat-rate shipping available. Place orders online here or call 267-642-9961.
• Iron Hill Brewery 
Iron Hill Brewery & Restaurant will be offering Craft Kits for Father's Day. There are five options to choose from all of which can have a growler of any Iron Hill beer added on for $12. Check your local Iron Hill site for available beer options. Four-pack cans are also available for pickup.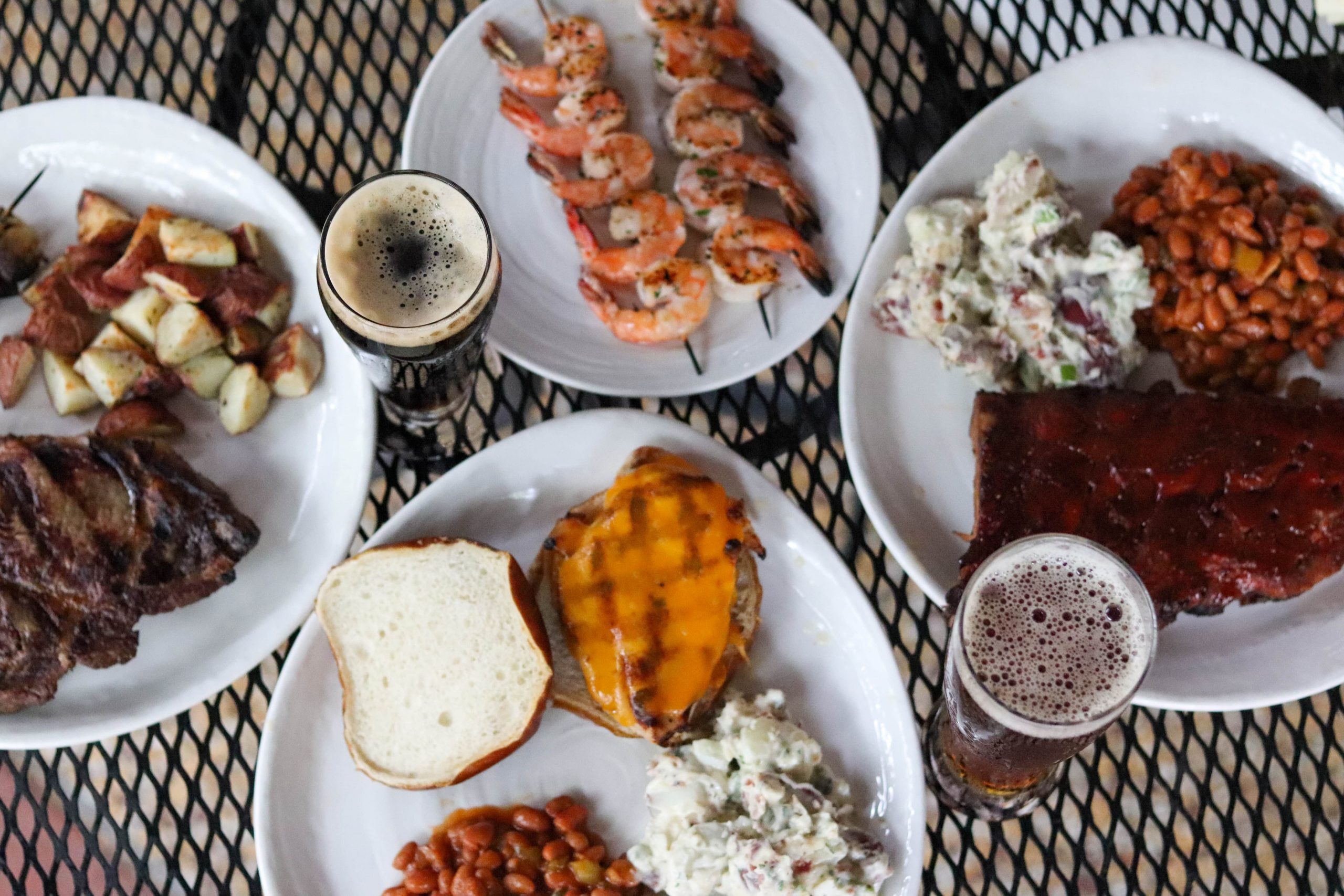 BBQ Ribs Cookout for Two: Two half slabs (fully cooked), Bedotter Ale barbeque glaze, baked beans, potato salad ($25)
12oz Ribeye Kit for Two: Two 12oz hand-cut Ribeye steaks, roasted red bliss potatoes, two vegetable skewers ($40)
16oz Ribeye Kit for Two: Two 16 oz hand cut Ribeye Steaks, roasted red bliss potatoes and 2-vegetable skewers ($50)
Backyard Burger Grill Kit for Two: Two burgers with buns and cheese, baked beans, potato salad ($20)
• Rex 1516
Rex 1516, Philadelphia's go-to for elevated Southern cuisine, is offering a one-stop-shop for dads this Father's Day with the ultimate grill-at-home BBQ spread, plus a Manhattan kit and locally-made gifts from LGBTQ + minority-owned maker, Sharif Pendleton of PLAID, Philadelphia Laser & Industrial Design.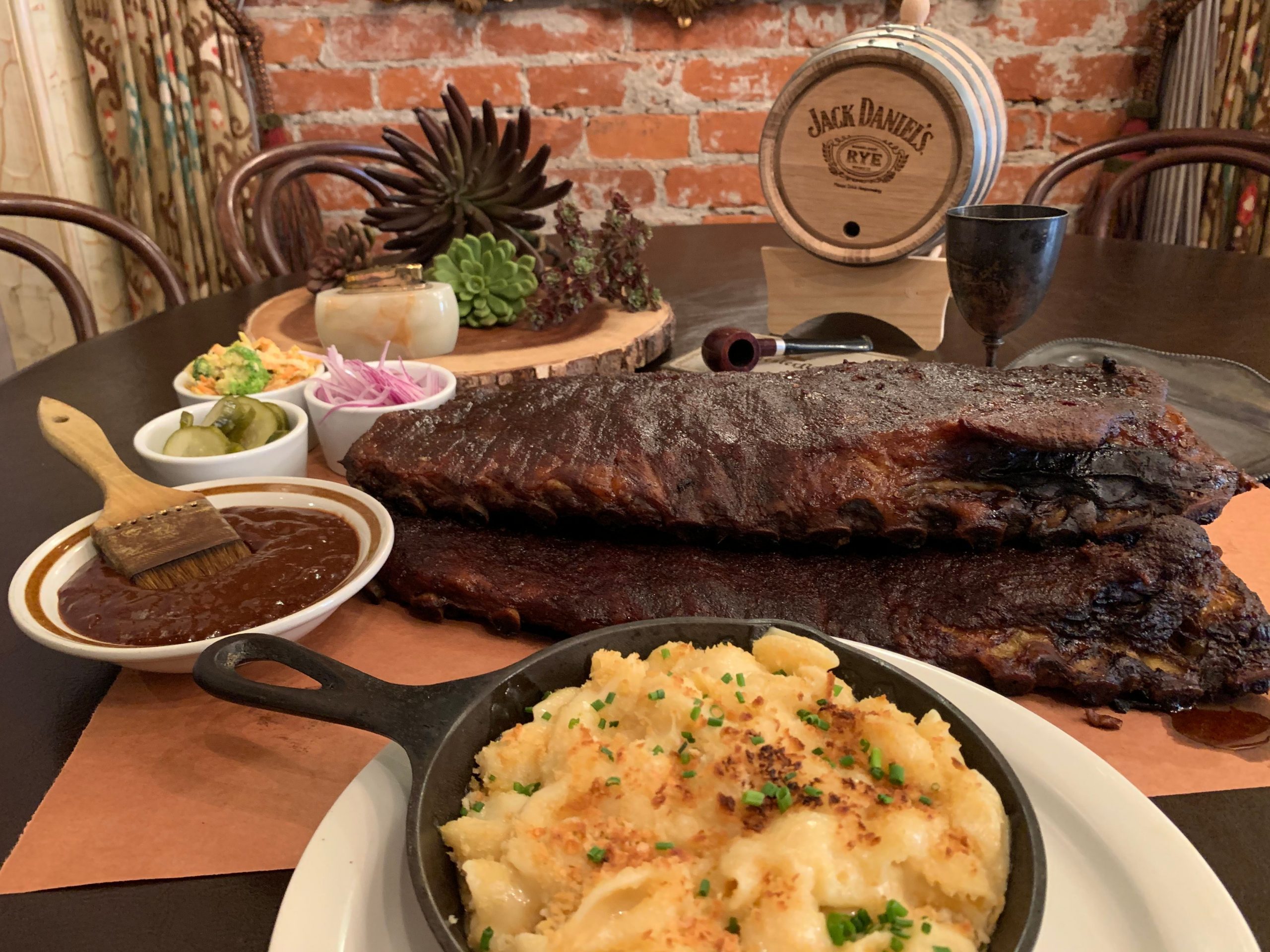 All weekend (June 19-21), guests can choose between three grill-at-home kits plus sides, including:
4 Grill-at-home Rex 1516 Burgers ($74) — 8 oz. house grind, bacon, spicy pimento cheese, crispy red onions, Bibb lettuce + choice of 2 sides
4 Grill-at-home Rex 1516 Veggie Burgers ($70) — 7 oz. black bean and beet patty with spicy pimento cheese, crispy red onions, Bibb lettuce + choice of 2 sides
2 Smoked Racks of Spare Ribs ($82) — Par-cooked with Memphis BBQ sauce, onions, pickles + choice of 2 sides
Sides: 2 pounds of Broccoli Slaw, Shells & Cheese, Brisket Baked Beans, or Vegan Red Peas and Rice
For the imbibing dad, Beverage Manager Alex Tack has crafted Two Gentleman Jack Perfect Manhattans (8 oz., $35), served in a travel cocktail kit with Gentleman Jack hat, socks, and keychain.
Additionally, Rex 1516 has partnered with local maker Sharif Pendleton to offer three locally-made gifts, including:
• Argyle laser printed wooden coasters, set of four — $20
• Cufflinks, black with grey laser printed bicycles — $22
• Treat Yo Self Flask, black & silver, with funnel — $22
All items will be available to order for curbside pick-up by phone (267-319-1366) or at rex1516.com.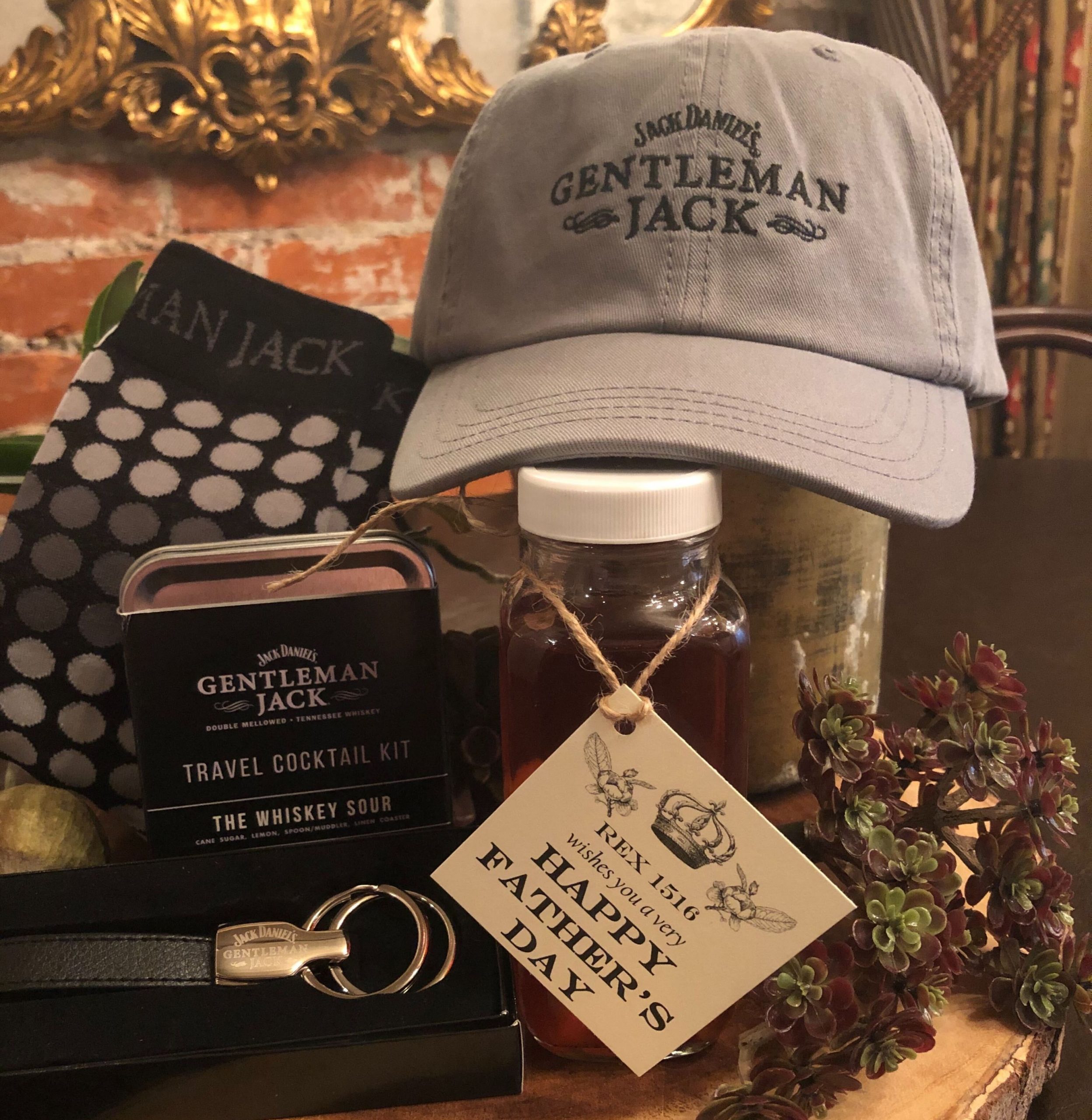 A "Daddy Deluxe" option will be offered with guest's choice of food, plus all Sharif Pendleton's gifts and the cocktail kit for $175. Those interested can call the restaurant at 267-319-1366.
• Thirsty Dice 
Thirsty Dice Board Game Café is packaging up everything Dad needs this Sunday with their Father's Day Comfort Crate Burger Kits. Choose between two offerings: The Traditional Father's Day Kit ($36.72) with ground steak burgers or The Premium Father's Day Kit ($47.52) with Snake River Farm Wagyu beef burgers. Each kit has four ½ lb burgers, brioche buns, sharp cheddar, sliced red onion, and chipotle-lime mayo. Top it off with a Dutch-style Apple Pie Kit with house-made apple pie filling, pie crust and crumble topping ($14.58).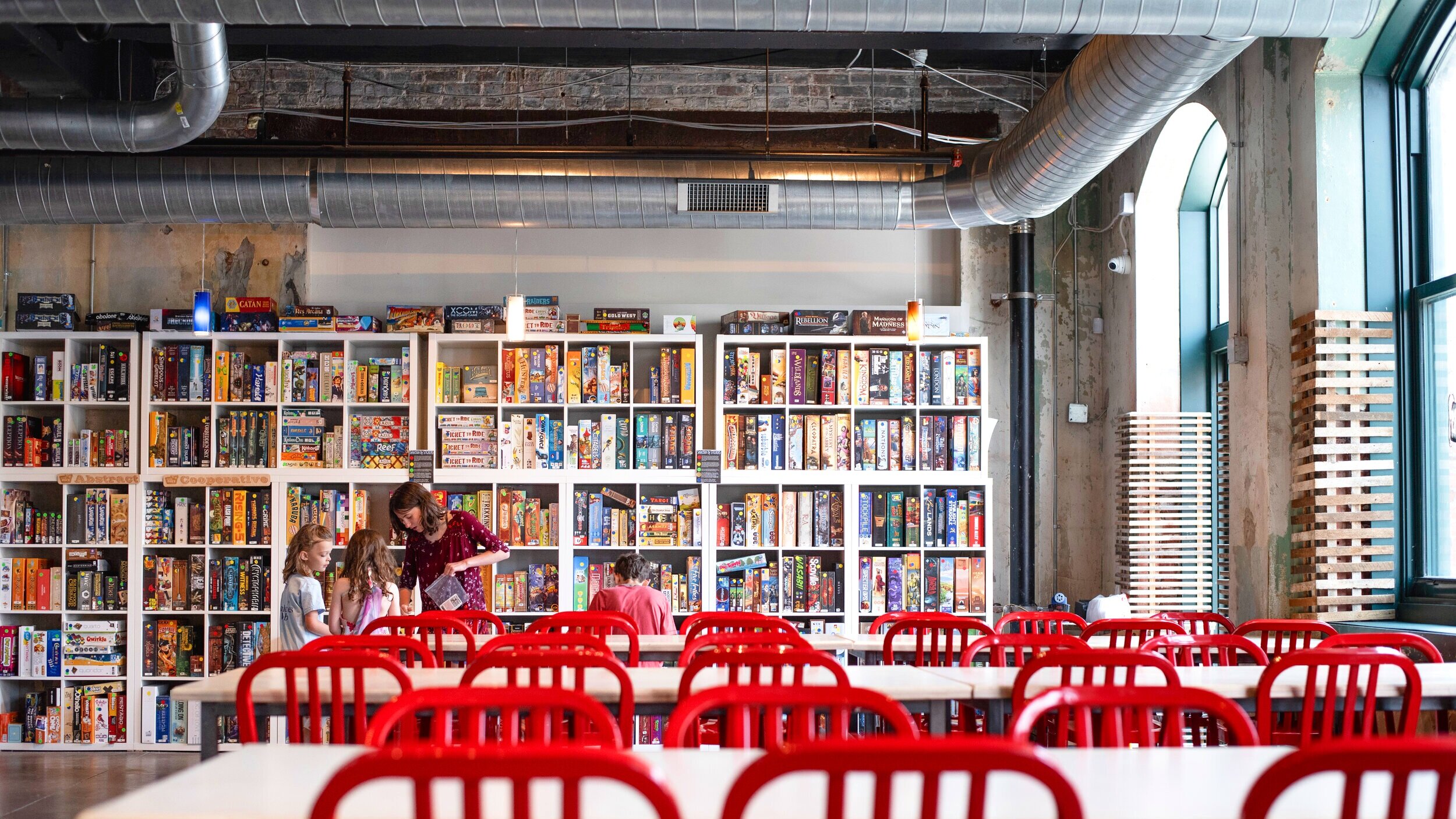 Taxes and delivery charge not included. Pre-orders are available online and will be ready for pick up or delivery on Saturday, June 20.
• Urban Farmer 
Urban Farmer, Logan Square's modern American steakhouse, is toasting dad this Father's Day with all-day specials, including Wagyu Burgers, an 100 Day Dry-Aged Ribeye, Whiskey Flights and more.
Executive Chef Sonny Ingui knows dad deserves the best, so he's  two pairing specials, including:
Wagyu Burger ($22) with smoked gouda, balsamic caramelized onions, beef tallow aioli, on a brioche bun; paired with Wagyu Washed Old Fashioned ($12), served with wagyu-washed Wild Turkey Rye, sugar, angostura bitters, orange
14 oz. 100 Day Dry-Aged Ribeye ($60) — 1855 beef, Pennsylvania, grain finished; paired with Wagyu Washed Vieux Carre ($16), served with Pierre Ferrand Cognac, wagyu-washed Wild Turkey 101 Rye, Carpano Antiqua, Benedictine
Additionally, Lead Bartender Tim Johnson is offering Whiskey Flights of WL Weller, Basil Hayden's Dark Rye and Widow Jane 10 Year for $20 — includes one oz. pour of each.
Finally, for the beer-loving dad, Urban Farmer's weekly BeerBQ special will also be available. This week's partnership is with Yard's Brewing Company, and includes:
• Yards Pale Ale Beer Braised Pork Sausage
• Grilled Jumbo Shrimp with Yards Summer Crush Ale Butter
• Grilled Corn and Summer Squash
• Coleslaw and Pickles
• Cornbread with Whipped Local Butter
The BeerBQ special is available for $19 with the option to add Yards Summer Crush Ale pairing for $6.
In accordance with the yellow phase safety guidelines, Urban Farmer will only be offering outdoor seating. Reservations can be made here.
---
You can follow Candis McLean on Twitter (@CandisRMcLean) and e-mail her at [email protected].
Subscribe, rate, and review all Philly Influencer podcasts here. Follow Philly Influencer on Twitter, Facebook, and Instagram.