The Philadelphia Eagles hired Indianapolis Colts offensive coordinator Nick Sirianni over a week ago to replace Super Bowl-winning coach Doug Pederson.
Today, the new head coach finally formally met with the media during an introductory press conference. Eagles owner Jeffrey Lurie began the press conference explaining the exhaustive search the organization went through to find the right coach, praising Duce Staley and the former coaching staff, and why Nick Sirianni "shined" above the rest. Next up, the young head coach talked to media and he discussed quarterback and the future of the franchise.
Sirianni outlined his core values and tools to success in his opening remarks. He spoke on connection, competing every day, accountability, game management, and fundamentals.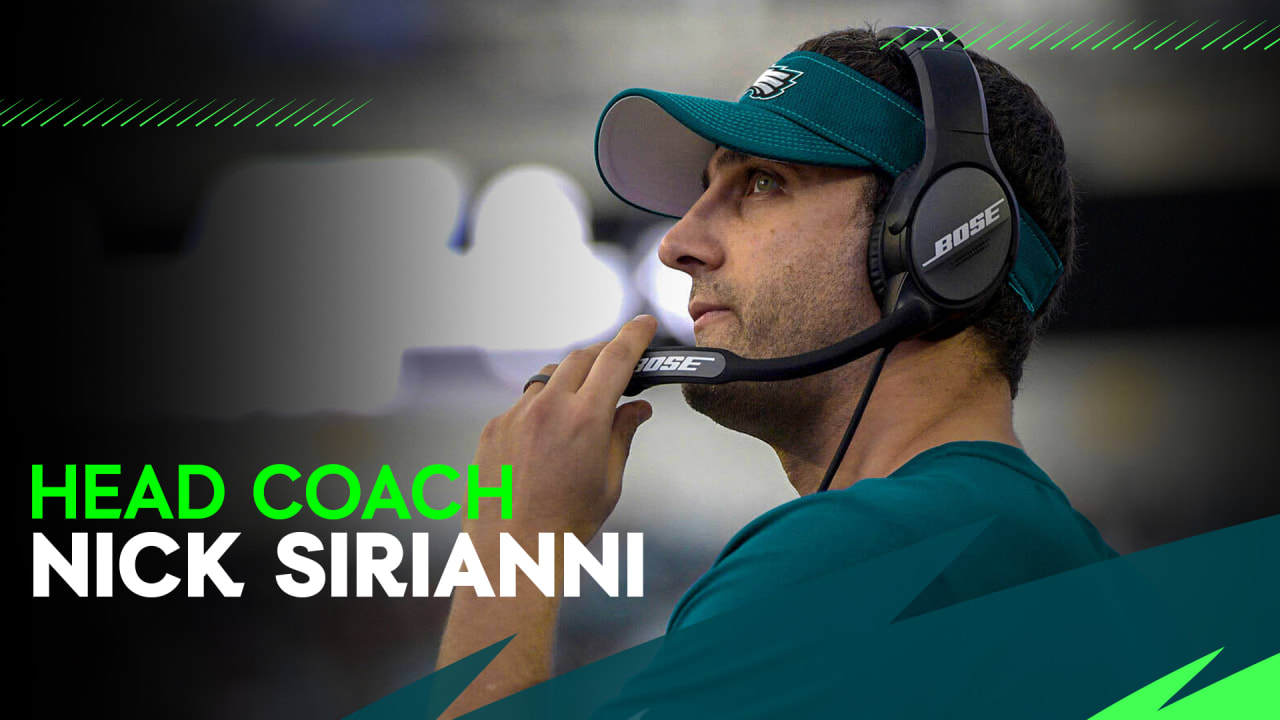 On Carson Wentz and Jalen Hurts: 
"We have two top-notch quarterbacks and a lot of teams don't have any…I've talked to Carson and I believe he's talked to our offensive coordinator … Jalen had great college tape and he played meaningful snaps this year…I'm going to have open and honest conversations with each one [quarterbacks] of them."
On if the QB position is open: 
"That's something we have to look at and evaluate…every position is going to be evaluated and open, I guess to say … We have to be able to win with any quarterback, any player, and offensive linemen."
On his coaching hires:
"I've been with Jonathan Gannon for three years…his football IQ is off the charts. When I want to know how a defense is doing something, he's the first person I go to…his energy is contagious … I've known Shane [Steichen] for three years. I know Shane thinks about the game, the same way I think about the game. He always gets the best out of his quarterbacks. I've seen Shane work and grind."
"He's really sharp guy [Brian Johnson] and he really believed those things [Sirianni's core values]. He's great fundamentally, great scheme wise, and he gives us the ability to take things from the college game to make our offense harder defenses."
"His [Jeff Stoutland] tape speaks for itself…you can see the fundamentals they play with and how hard they play for him on the tape."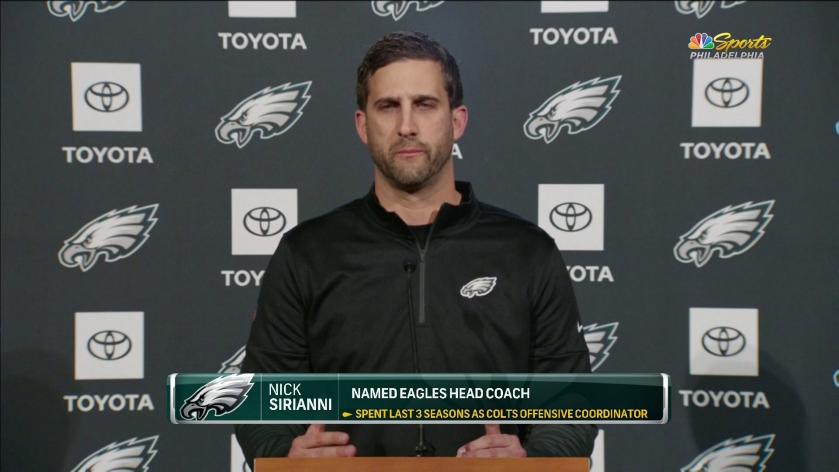 On if the Eagles win soon:
"We have to go through the process. We're still in the first part of this phase of getting the right coaches in place. Then it goes to evaluating the roster…There's a lot of talent in this building."
On his offensive philosophy: 
"We're going to be multiple. We're going to attack in multiple ways…The sign of a good coach is if you change with your personnel…We're going to put them [players] in position to excel…Sure, we have our core plays in pace that we wanna do and wanna be good at, but a lot of it depends on our personnel."
On evaluating wide receivers and Jalen Reagor:
"I know those players more so, in the sense of, opposing teams film…from the highlights you see on TV. A lot of my knowledge is from when we evaluated the player [Reagor] coming out of college. I look forward to using him in our offense."
On his input with the Colts and why he feels he's ready:
"When you call plays in the NFL, it's a collaboration. That's what we did in Indianapolis…It's truly Monday through Saturday things…if you're putting in the hard work, you're going to be ready to call plays on Sunday"
On who has the final say:
"Howie has final say over 53. I have final say over the 47..I really look forward to working with Howie to find fits offensively and defensively."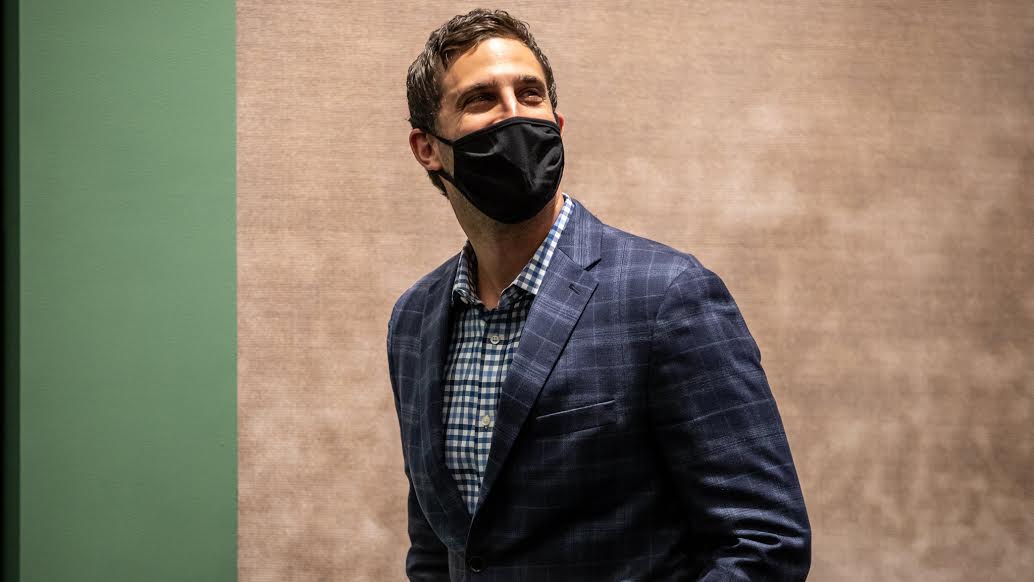 Since his hiring, Sirianni has added Jonathan Gannon (defensive coordinator), Shane Steichen (offensive coordinator), Brian Johnson (quarterbacks coach), Keven Patullo (passing game coordinator), Tracy Rocker (defensive line), and retained Jeff Stoutland. It's also rumored that the Eagles have offered the special teams coaching job to former Chip Kelly assistant, Michael Clay.
Sirianni has previously worked on both the Chiefs (offensive quality control, assistant quarterbacks coach, and wide receivers coach) and Chargers (offensive quality control, quarterbacks coach, and wide receivers coach). We'll see if his new outlook and staff will equate to wins on the field with teams like Buccaneers, Saints, and Chiefs coming to town this year.
You can watch the entire press conference here.
---
You can follow Candis McLean on Twitter (@CandisRMcLean) and e-mail her at [email protected].
Subscribe, rate, and review all Philly Influencer podcasts here. Follow Philly Influencer on Twitter, Facebook, and Instagram.