In this episode of The PHLY Zone, we talk about the intriguing Carson Wentz quote from his presser, the Eagles' free agency mindset, and we break down the top quarterbacks in the 2021 NFL Draft. During his introductory press conference with the Indianapolis Colts, Carson Wentz stated, "Green Bay was probably the moment that I realized that this might not be it."
There's been a lot of conversation about player loyalty with their teams teams. Once this quote came out this week, a good deal of the Eagles fanbase wrestled with this quote. We question if it's acceptable for Carson Wentz, a multi-million dollar quarterback, to mentally checkout on the team in any capacity.
So far, the biggest Eagles signing has been S Anthony Harris on a  one-year deal. We give our thoughts on the Eagles' approach to free agency so far.
…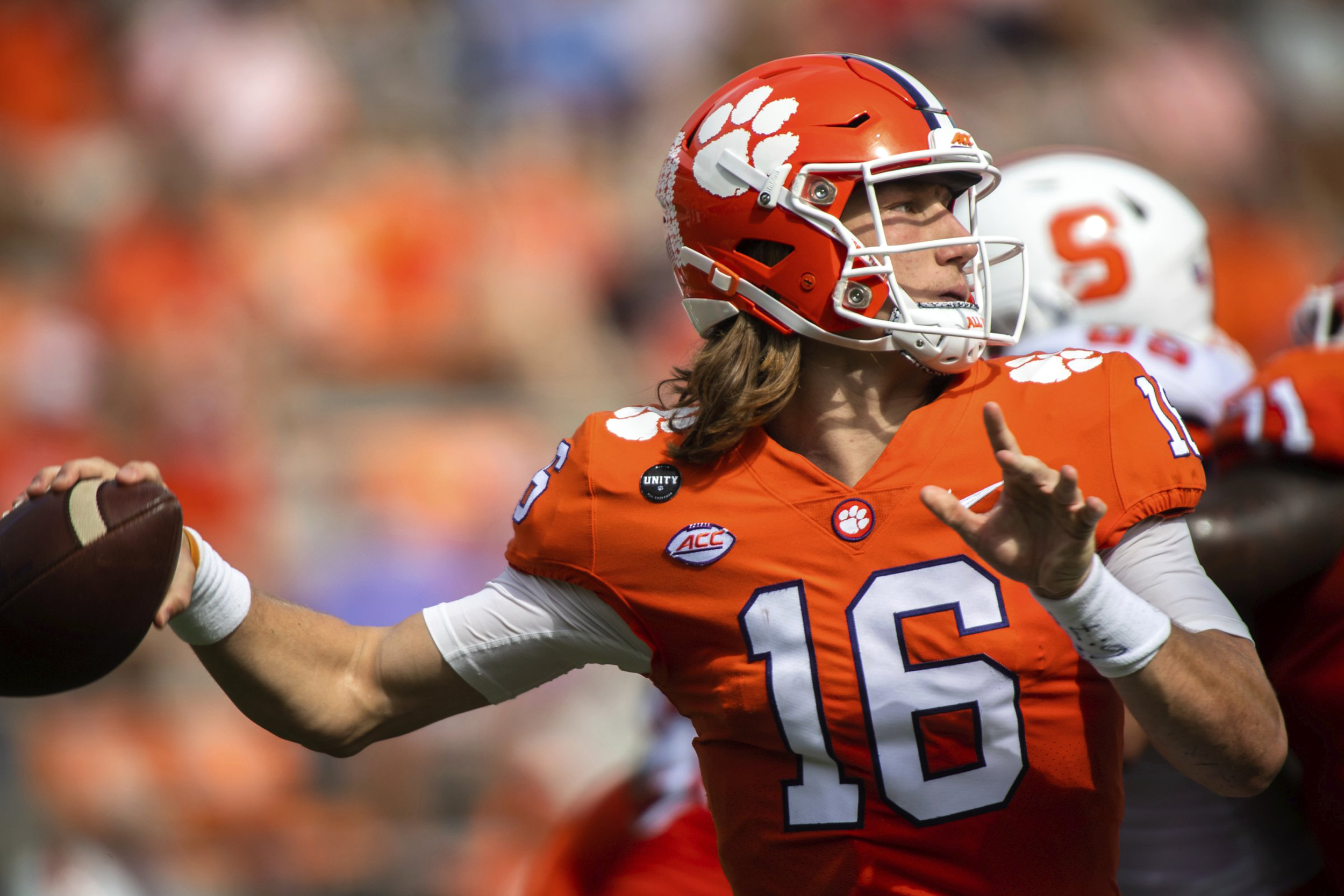 Trevor Lawrence 6'6-220: Lawrence had 108 totals touchdowns and 17 interceptions over three seasons. Clemson went 9-1 in 2020. Lawrence finished with 315.3 passing yards per game, a 24 touchdowns-5 interceptions ratio in 2020, 8 rushing touchdowns, and 44.8 ppg offense. He also had the 3rd highest winning percentage all-time at .944 only. He has elite arm talent, great athleticism, and is an effortless thrower.
Justin Fields 6'3-228: Justin Fields finished his collegiate career with 78 total touchdowns and 9 interceptions, He finished as a Heisman finalist twice. Fields' 2020 breakdown includes 0.2 completion percentage (4th), 262.5 passing yards per game (18th), 9.3 yards per attempt (9th), 22-6 touchdown to INT ratio (18th), and 175.6 passer efficiency rating (7th). He's also the first quarterback in Big Ten history with 40 passing touchdowns and 10 rushing touchdowns in a season. 47.9 rushing yards per game.
Zach Wilson 6'3-209: Wilson's 3-year resume includes 71 total touchdowns and 15 interceptions at BYU. The sweatband kid led BYU to an 11-1 record in 2020. He also had a 73.5 completion % (2nd), 11 yards per attempt (2nd), 33 TDs-3 Ints (1st), 196.4 passer rating (2nd). Wilson also played behind an elite offensive line. He finished with a 96.5 PFF grade from a clean pocket and a 74.1 PFF grade when pressured.
Trey Lance 6'4"-227: In 2019, he had 42 total touchdowns, 0 interceptions, but played only one game in 2020. Lance set NCAA All-Divisions record for most pass attempts in a season (287) without an interception. He has arm strength and ability to move in and out of the pocket.
Mac Jones 6'3-214: In 2020, he had 41 passing touchdowns, 4 interceptions, and a 77.4 completion percentage. Jones was the 2020 Davey O'Brien Award Winner (Most outstanding QB) and highest passer efficiency rating in a single season (203.1). He's also been surrounded by elite teammates around him in Jerry Jeudy, Henry Ruggs, Devonta Smith, Jaylen Waddle, Najee Harris. He's been accelerated by lost of catch and run guys around him.
…
…
Episode 20: We're Talkin' Quarterbacks
In this episode of The PHLY Zone, we talk Carson Wentz's intriguing quote about Green Bay game, Eagles free agency, and we break down the top quarterbacks from the 2021 NFL Draft.
Apple Podcasts:

Spotify:
Anchor: 
…
LATEST EPISODES:
…
CONTRIBUTORS:
Candis: Twitter (@CandisRMcLean) | Instagram (@candisrmclean)
DeSean: Twitter (@youngcarter02) | Instagram (@realestate_connect)
Follow The PHLY Zone on Twitter , Instagram, and YouTube.
---
You can follow Candis McLean on Twitter (@CandisRMcLean) and e-mail her at [email protected].
Subscribe, rate, and review all Philly Influencer podcasts here. Follow Philly Influencer on Twitter, Facebook, and Instagram.