Each weekend, we will post some of the most unique social and cultural places to visit in addition to exciting events in and around the Philly area. We call it Philly Influencer's Weekend Picks. If you attend any of these places or events, let us know how it went! Tweet us or email us at [email protected].
1. Closing Soon: East Passyunk Restaurant Week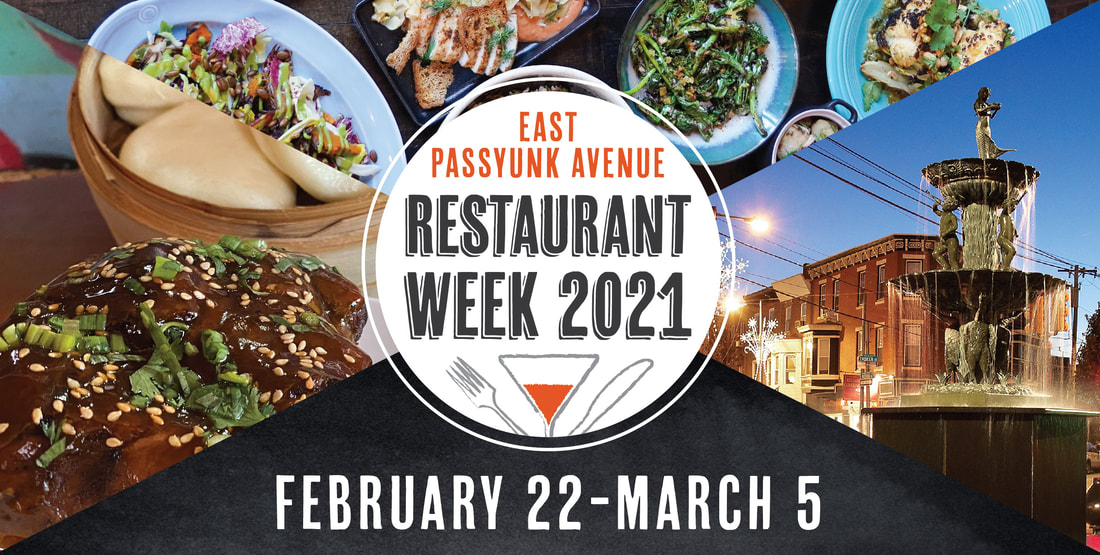 Where: Various locations
When: Runs through Friday, March 5
It's your last weekend to get some three-course prix fixe lunch and/or dinner at limited indoor service, expanded outdoor seating, takeaway, or delivery. You can stop by a great range of restaurants, from Mediterranean, to Italian, to Chinese. You can expect special menus at price points ranging from $15 – $55.
For more information, click here.
…
2. Closing Soon: Blue Cross RiverRink Winterfest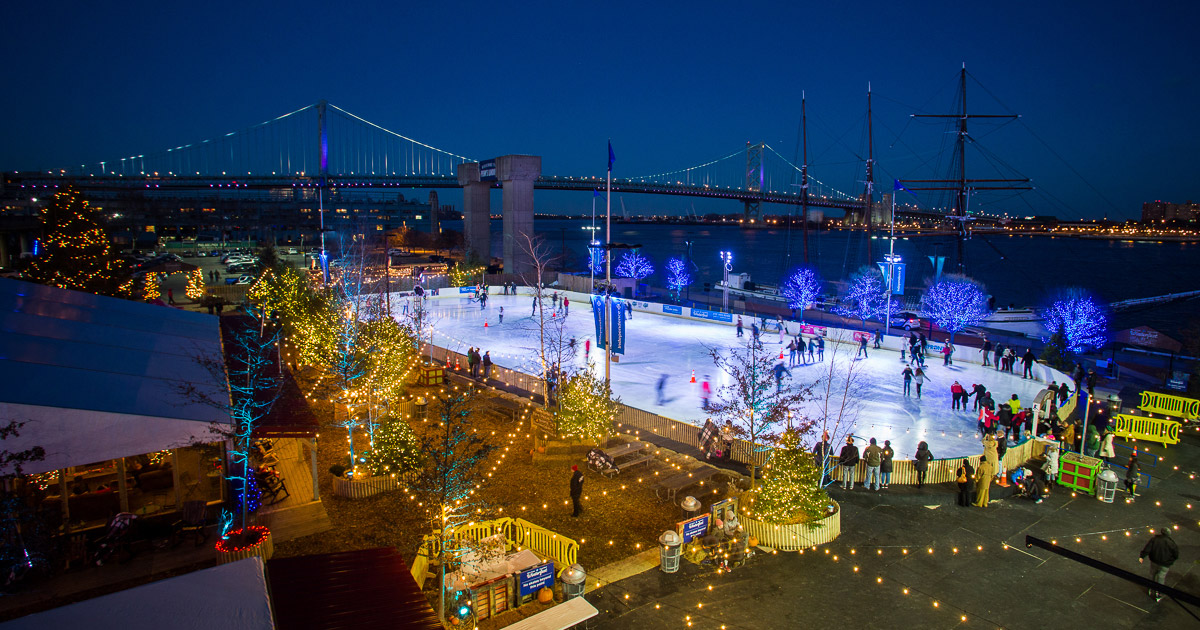 Where: Blue Cross RiverRink Winterfest | 101 S. Christopher Columbus Blvd
When: Runs through Sunday, March 7
The end has sorrowfully come. The Blue Cross RiverRink Winterfest will be closing its doors this weekend. In its 27th year, the wintry-themed entertainment center has a cabin selling great food and beverages, has a lodge with arcade games, and a massive rink that's been jumping daily. Come say goodbye to the seasonal structure before it's too late.
For more information, click here.
…
3. Women's History Month Events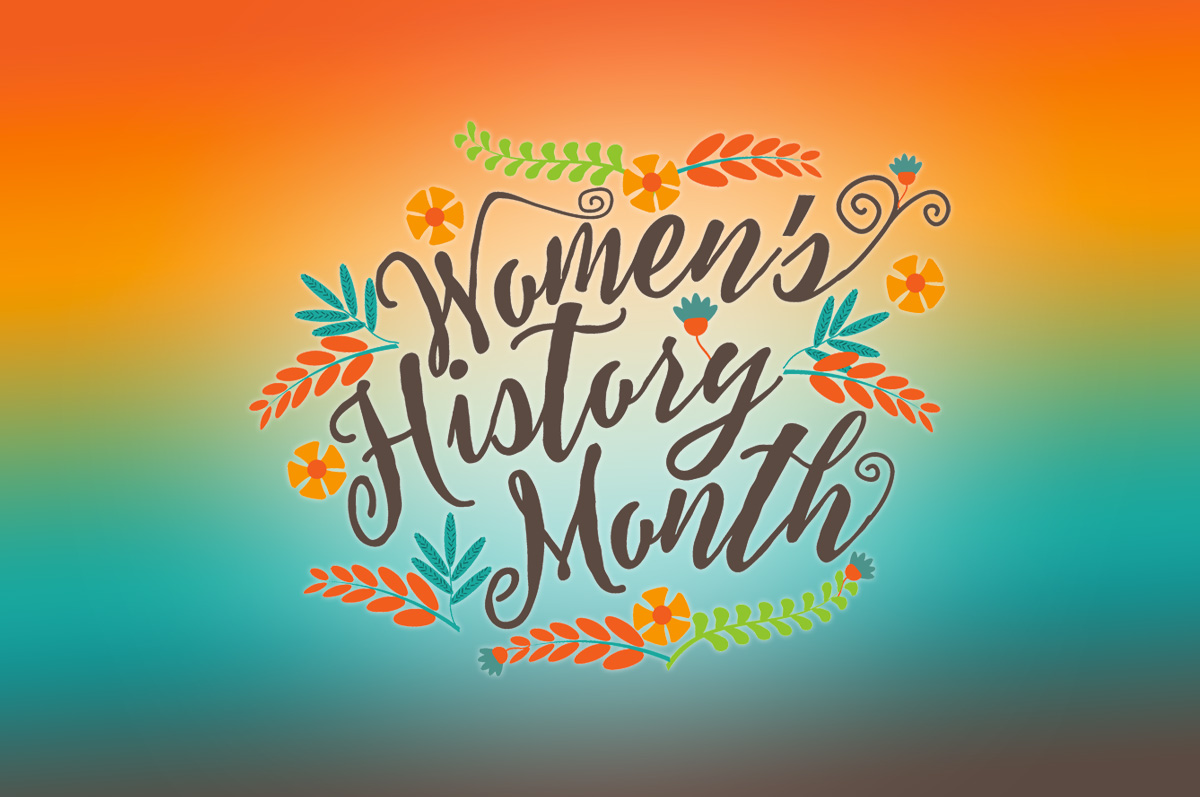 Where: Various locations
When: Various times
The end of one cultural celebration month, Black History Month, springs into Women's History Month each year. There will be several events, celebrations, discussions, entertainment, and panels discussing several nuanced topics orbiting women on a daily basis. Be sure to look up all the book readings, tours, panels, and more. At Valley Forge National Historical Park, you can visit the Justice Bell. Try the Badass Women's Tour, Betsy Ross House offers Once Upon A Nation storytellers, and Penn Museum is hosting a Women's History Month event as well.
…
4. Stop by Great Women-Owned Restaurants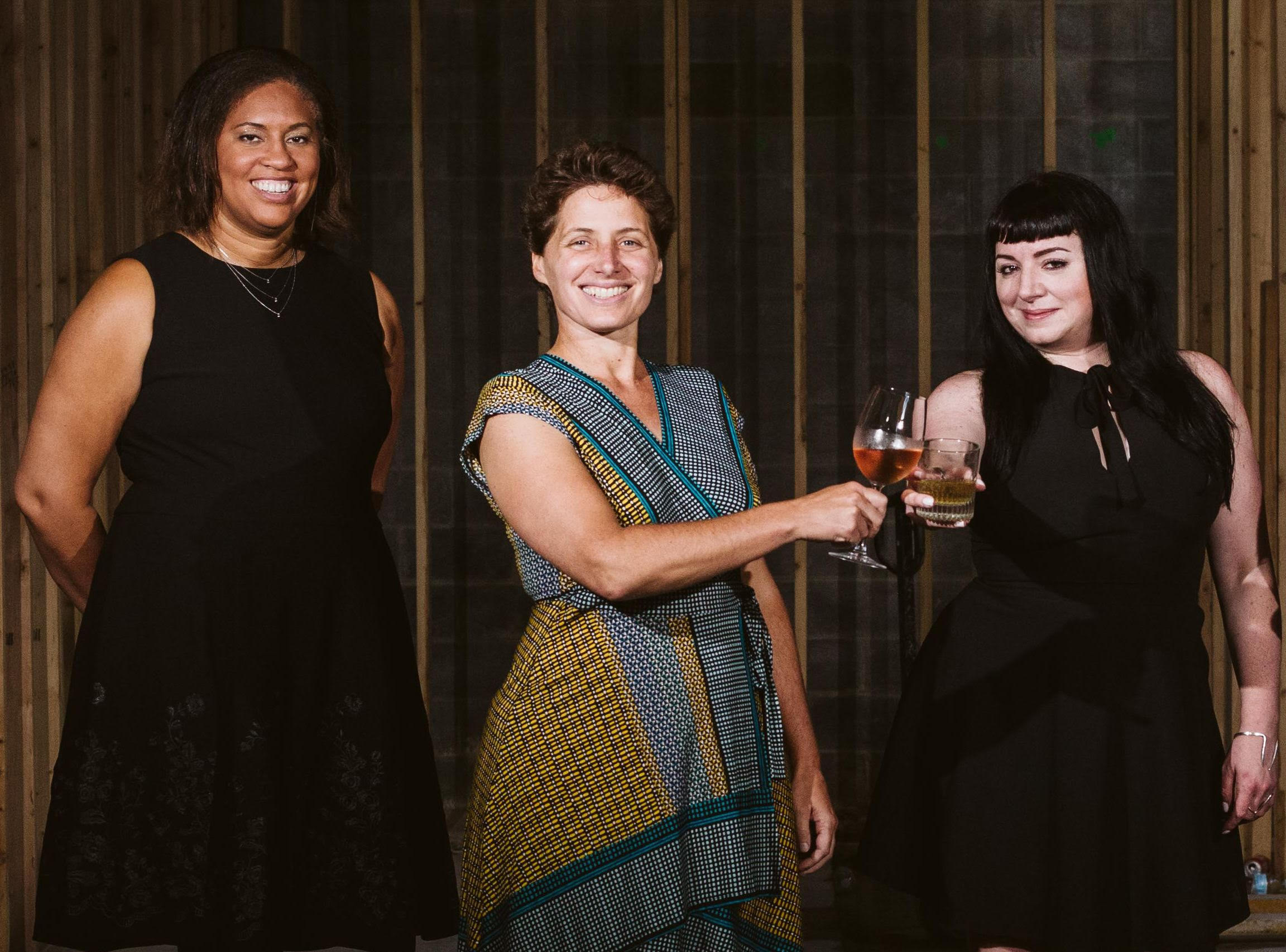 Where: Various locations
When: Various times
Don't miss your chance to stop by any of these women-led restaurants in the city. Sojourn Philly is comprised of Jet Wine Bar, Rex 1516, and Café Ynez. The esteemed restaurant group is helmed by three great women, Jill Weber, Heather Rodkey, and  Qamara Edwards. Nancy Barton stands at the helm of Philadelphia Brewing Company, one of Philadelphia's oldest and largest breweries. Erin Wallace, of Devil's Den, the South Philly spot for pub fare and an extensive beer selection, is not only one of the few female brewery owners in Philadelphia but she is a fixture in the city's ever-growing beer scene.
Sabrina's Café, the locally grown group of popular breakfast, lunch, and brunch restaurants, is co-owned and operated by Raquel DeAbreu. Jessie Prawlucki-Styeris Co-Owner and Pastry Chef of Fond, the acclaimed contemporary French restaurant on East Passyunk Avenue.
…
5. Sisterly Love Citywide Food Fair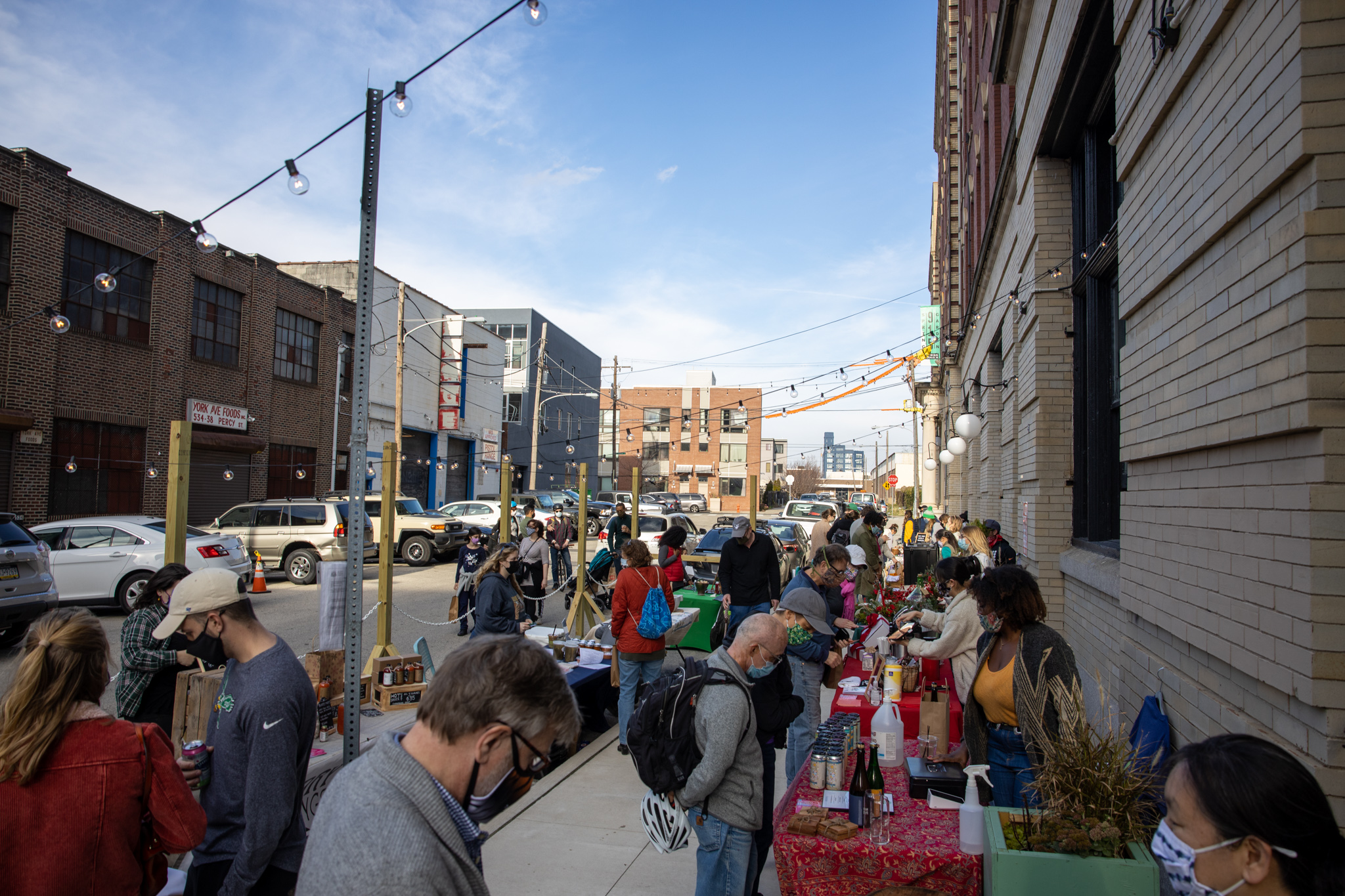 Where:  Marokko | 54 E Lancaster Ave | Ardmore, PA
When: Saturday, March 6 | 12 – 2 p.m.
Dreamed up locally by the leading female restaurateurs with inspiration occurring nationally, the Sisterly Love Citywide Food Fair is a women-led initiative to promote Philadelphia-based and female-run hospitality businesses affected by the pandemic by way of traveling food markets. It's time to unite, support each other and bring some socially distanced fun. This Saturday, March 6, the Sisterly Love Citywide Food Fair is heading to the Main Line and Philadelphia Suburbs for the very first time with a pop-up this Saturday in Downtown Ardmore. Ardmore Initiative and Restaurant Marokko will host dozens of local and regional vendors. Om Saturday, March 13th, the Sisterly Love Citywide Food Fair heads to Northern Liberties for the first time, popping up at Hudson Table at the Piazza. On Saturday, March 20th, the festivities will be at  Bridget Foy's. For the grand finale for Women's History Month, the Sisterly Love Food Fair heads to Cherry Street Pier for the first time on Saturday, March 27.
For more information, click here.
…
6. See the Coming 2 America's Flag of Zamunda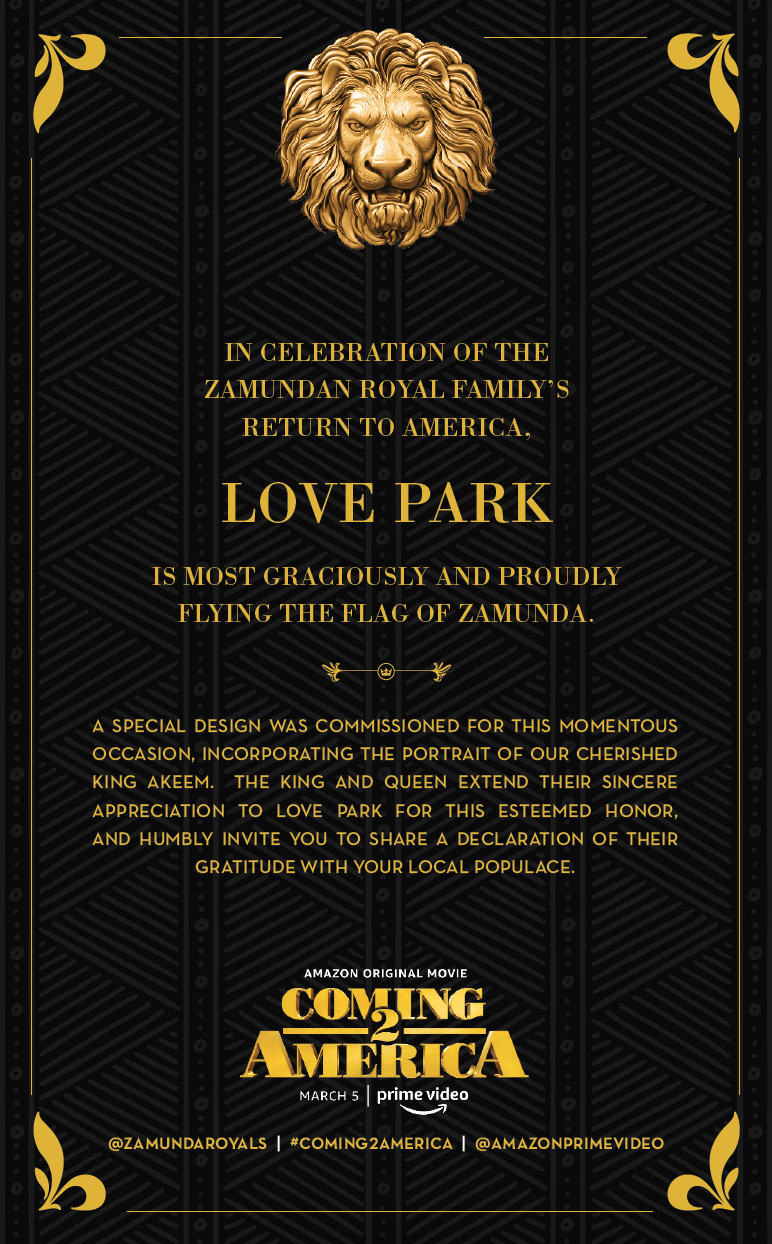 Where: Love Park | 100 N 17th St
When: Friday, March 5 and Saturday, March 6 | 9 a.m. – 5 p.m.
To celebrate the release of the coming feature film, Coming 2 America, Amazon studio with the Flag of Zamunda on display at Love Park. Stop by the flag, commemorating the sequel to the hilarious classic Coming to America, and see the great set up before the film's release this weekend. Set in the lush and royal country of Zamunda, newly-crowned King Akeem (Eddie Murphy) and his trusted confidante Semmi(Arsenio Hall) embark on an all-new hilarious adventure that has them traversing the globe from their great African nation to the borough of Queens, New York – where it all began.
…
7. Join a Talk on Henry Ossawa Tanner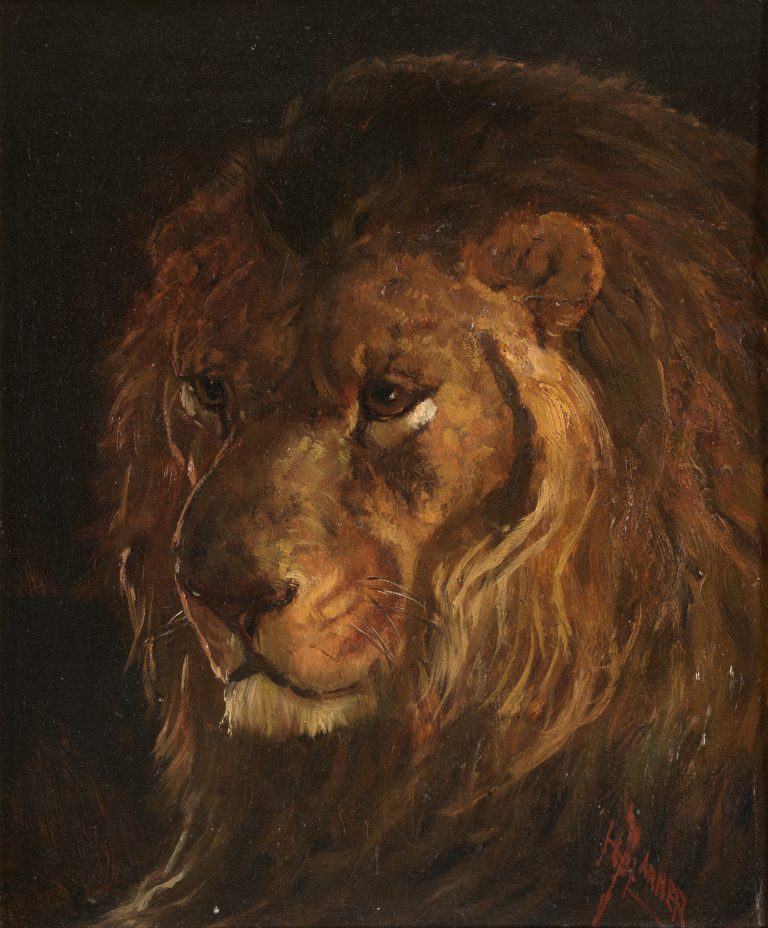 Where: Digital Event
When: Saturday, March 6 | 1 p.m. – 2:30 p.m.
Ebenezer Maxwell Mansion will be hosting Dr. Anna O. Marley via Zoom for a talk on acclaimed artist Henry Ossawa Tanner. Tanner grew up in Philadelphia and later enrolled in the Pennsylvania Academy of Fine Arts, becoming the only African American enrolled at that time. Known as the first realistic painter, he is also known as the "first African American painter to gain international acclaim."
For more information, click here.
…
8. Streets Dept's "10 Years Photo Show"
Where:  BOK's Workshop spaces | 821 Dudley Street (entrance)
When: Runs through Sunday, April 25  | Thursdays and Fridays from 10 a.m. to 5 p.m., Saturdays from 9 a.m. to 6 p.m., and Sundays from 9 a.m. to 2 p.m.
StreetsDept, a fantastic photo-site that captures art on the streets of Philadelphia, is celebrating 10 years of excellence this month. Marking the blog's work in highlighting and discovering muralism in Philly's public spaces, the photography exhibition takes a look back at everything from "photographing artist Ishnikts yarnbombing the former Frank Rizzo monument in 2012 to commissioning artist Loveis Wise's beloved temporary "Your Voice Has Power" mural during the 2018 midterm elections".
For more information, click here.
…
9. Winter Wonder and Voices in the Landscape at Longwood Gardens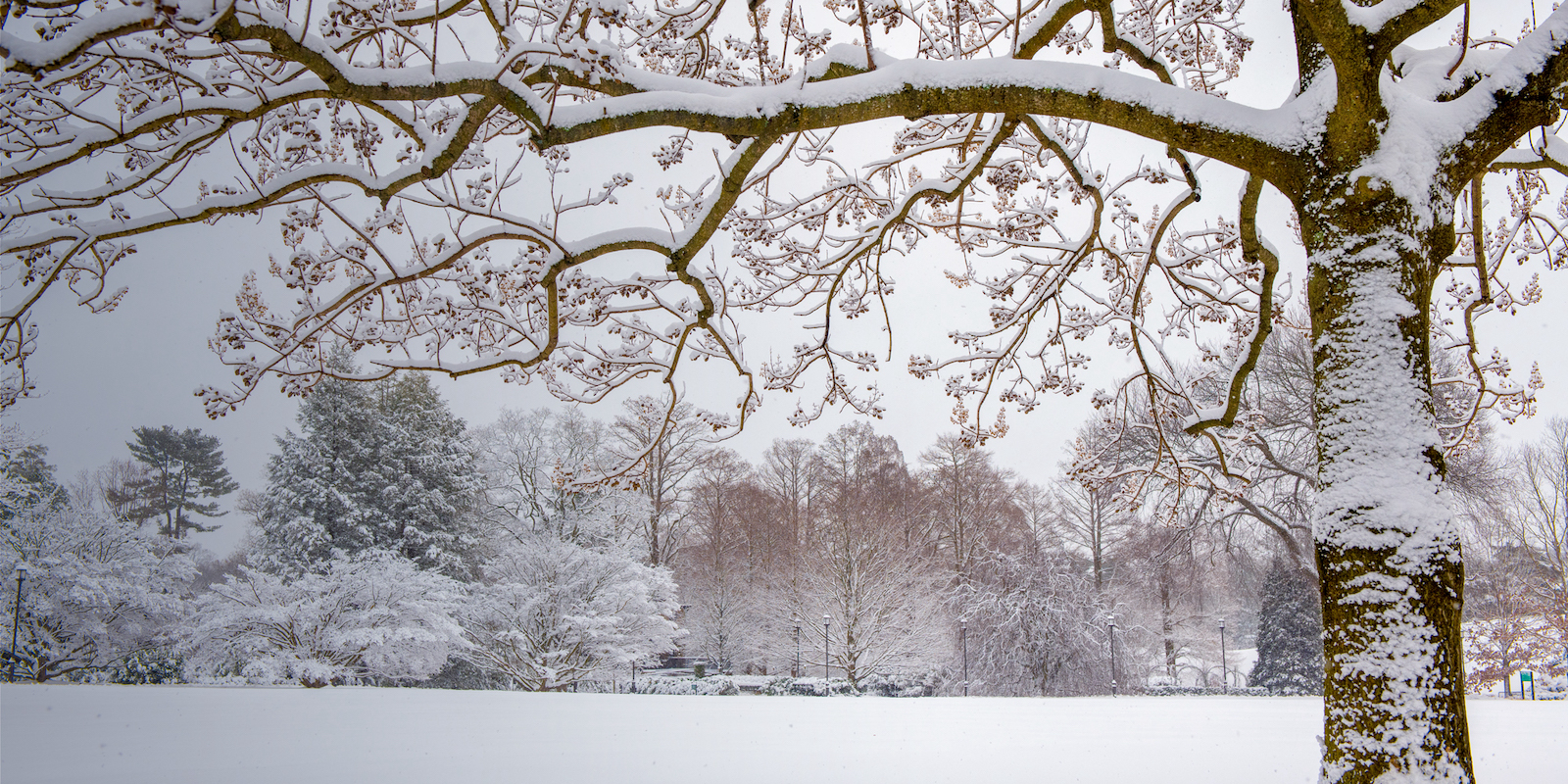 Where: Longwood Gardens | 1001 Longwood Rd | Kennett Square, PA
When: Runs through Sunday, March 21
Longwood Gardens is still running two stellar exhibitions on its majestic grounds.  Winter Wonder allows visitors to walk in the majesty of the outdoors and then head indoors to see the fragrant and vibrant jasmine, cape-primrose, and lipstick-plants. Voices in the Landscape features storyteller Charlotte Blake depicting the lives of the African American community.
For more information, click here.
…
10. Soutine / de Kooning at the Barnes Foundation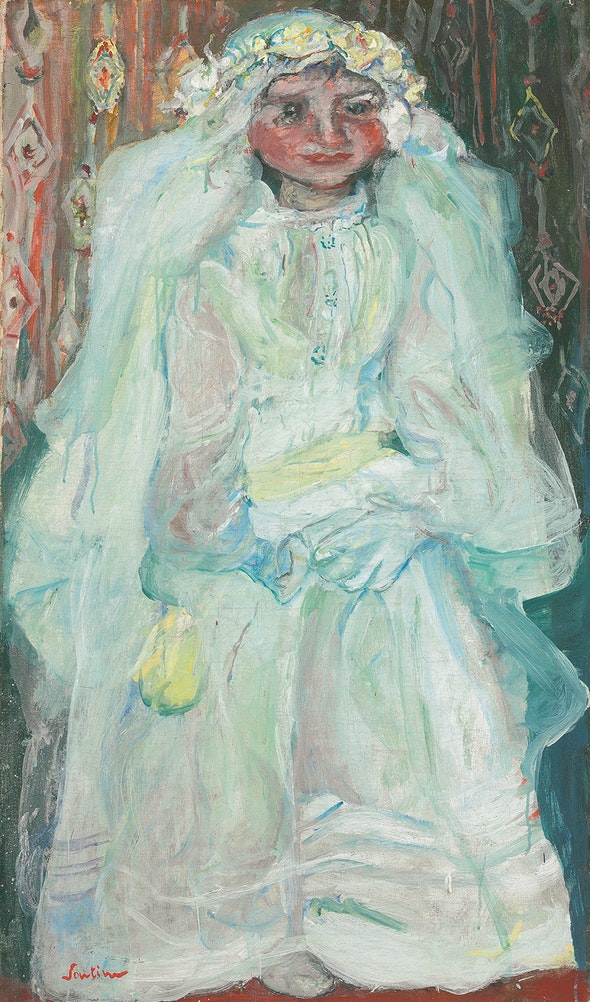 Where: Barnes Foundation|2025 Benjamin Franklin Pkwy
When: Runs through Sunday, August 8
In its world premiere and only US showing, Soutine / de Kooning Conversations in Paint, explores the work of Chaïm Soutine (1893–1943) and Willem de Kooning (1904–1997). Curated by the Barnes Foundation and the Musées d'Orsay et de l'Orangerie, the exhibition features nearly 45 stunning pieces of work. The wonderful artistic triumphs will be on display through the summer.
For more information, click here.
…
11. Academy of Natural Sciences Exhibits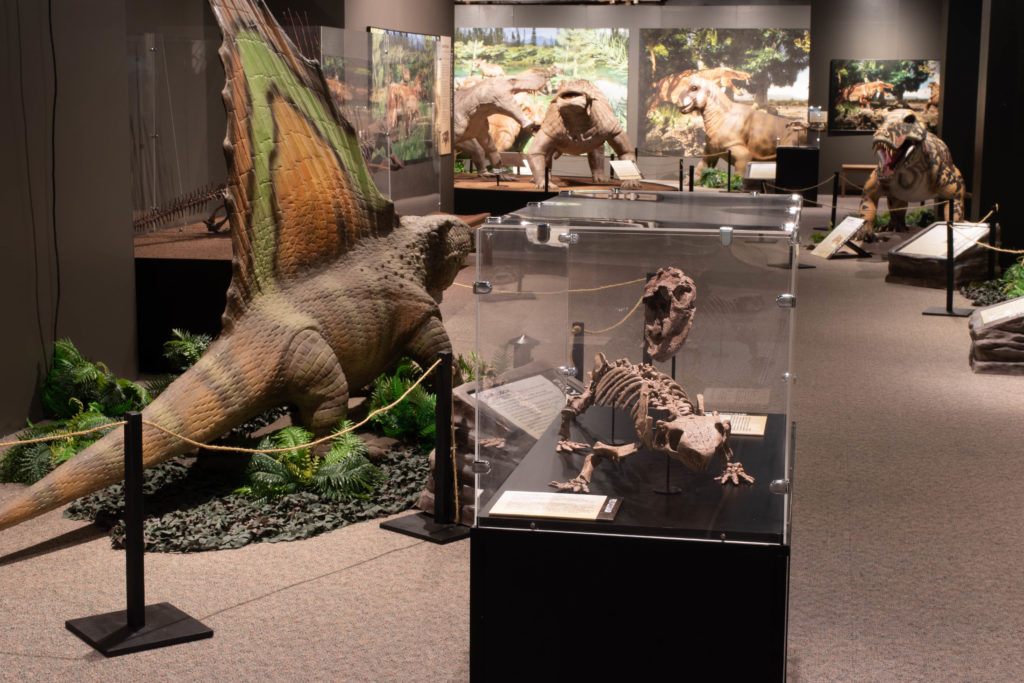 Where: The Academy of Natural Sciences of Drexel University | 1900 Benjamin Franklin Pkwy.
When: Various times
Permian Monsters: Life Before the Dinosaurs and Wildlife Photographer of the Year (closes on March 14) are still on display at The Academy of Natural Sciences. Permian Monsters: Life Before the Dinosaurs, takes visitors on a trip back in time 290 million years to when bizarre-looking creatures dominated life on land and sea, and dinosaurs had not yet evolved. Wildlife Photographer of the Year displays the natural world in its pure in beautiful form. The exhibit features 100 winning images features the world's best nature photography and wildlife photojournalism.
For more information, click here.
…
12. Small Favors 2021 at The Clay Studio
Where: The Clay Studio | 139 N. 2nd St
When: Runs through Sunday, May 2
Small Favors 2021 is an annual exhibition on display at The Clay Studio that challenges artists to work on a very small scale. For this unique showcase, artists submitted 300 pieces, using various mediums, that each had to fit inside a 4-inch cube. Some created pieces similar to what they normally make, but at a reduced scale; while others used this as an opportunity to make something entirely different. This year's Guest Juror is Kensuke Yamada, Resident Alum, and Professor at the University of Arkansas at Little Rock. The pieces from this exhibition will be for sale and on display Monday – Saturday 11 a.m. – 6 p.m. and Sundays 12 – 6 p.m. Virtual tours available by appointment.
For more information, click here.
…
13. Celebrate National Day of Unplugging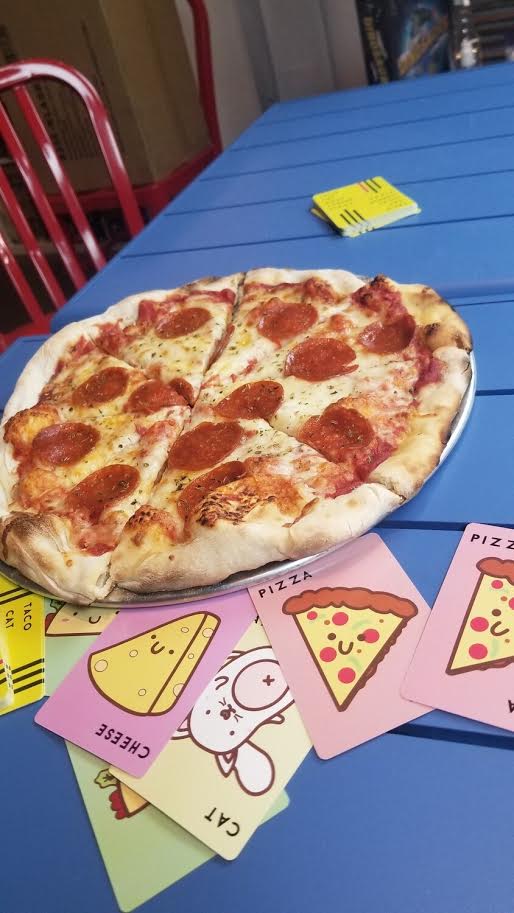 Where: Digital Event
When: Available through Saturday, March 6
Thirsty Dice, located in Philadelphia's Fairmount section, is celebrating National Day of Unplugging with a special comfort crate for this great holiday. The day, which promotes a 24-hour respite from technology every year the first weekend in March, can be filled with so many amazing items from the popular board game cafe. The crate includes  Bavarian Pretzels with Sweet Mustard and Spicy Cheese Sauce, a Pepperoni Pizza Kit (1pc 18oz dough, sauce, cheese, and pepperoni), 1 Bake at Home Chocolate Chip Cookie Kit, a 6-pack of Sly Fox Grissette Belgian Beer, and The Mind (game). The crates start for a discounted price of $59 per crate and are available now for order through Saturday, March 6.
For more information, click here.
…
14. Dilworth Park Events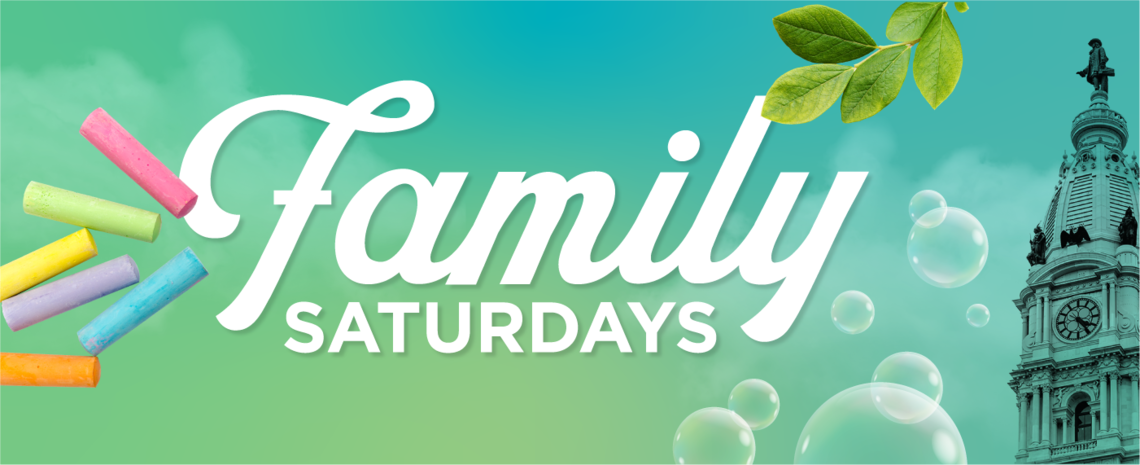 Where: Dilworth Park | 1 S. 15th St
When: Saturday, March 6 | 11 a.m. – 12 p.m.
You can always have a fun time at Dilworth Park! The Rothman Cabin is till flowing with winter-themed and seasonal cocktails and snacks. Also this Saturday, there will be kid-friendly entertainment during Family Saturdays. Come to the Wintergarden on the Greenfield Lawn for fun with George the Bubble Magician. He will blow you and your family away with larger-than-life bubbles.
For more information, click here.
…
15. Franklin Square Attractions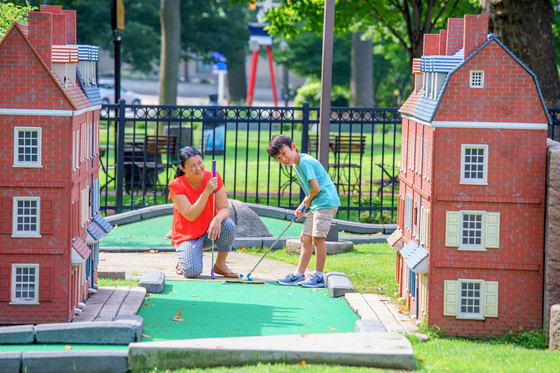 Where: Franklin Square | 200 N. 6th St
When: Various times
Stop by Franklin Square to run through 18 holes of Philly Mini Golf. Put your way through several of your favorite Philly spots like Elfreth's Alley, the Ben Franklin Bridge, and the Liberty Bell. There's also an amazing Chinatown Scavenger Hunt taking place. The Parx Liberty Carousel, Center City's only carousel, offers up a fun ride for the whole family.
For more information, click here.
…
16. Stop by the Other Ice Skating Rinks in the City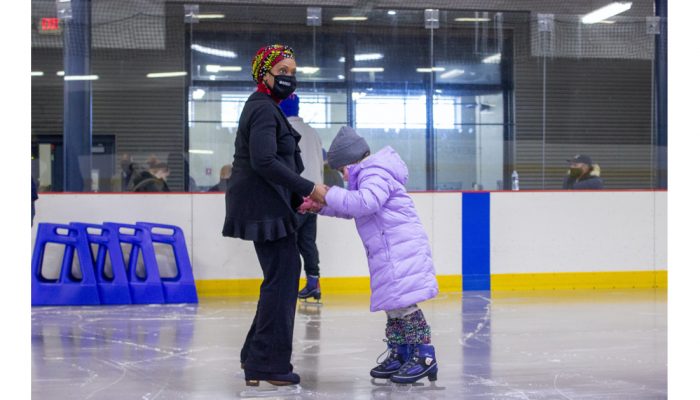 Where: Various locations
When: Various times
Philadelphia Parks & Recreation has five public ice rinks that are ready for skaters. Sign up for your latest and socially distanced ice skating session today. You can bring your own skates or pay a small rental fee. The rinks are available on a rolling basis and are located at the Laura Sims Skate House (West Philly), Rizzo Ice Rink (South Philly), Scanlon Ice Rink (Kensington), Simons Ice Rink (West Oak Lane), and Tarken Ice Rink (Northeast Philly).
For more information, click here.
…
17. The Philadelphia Orchestra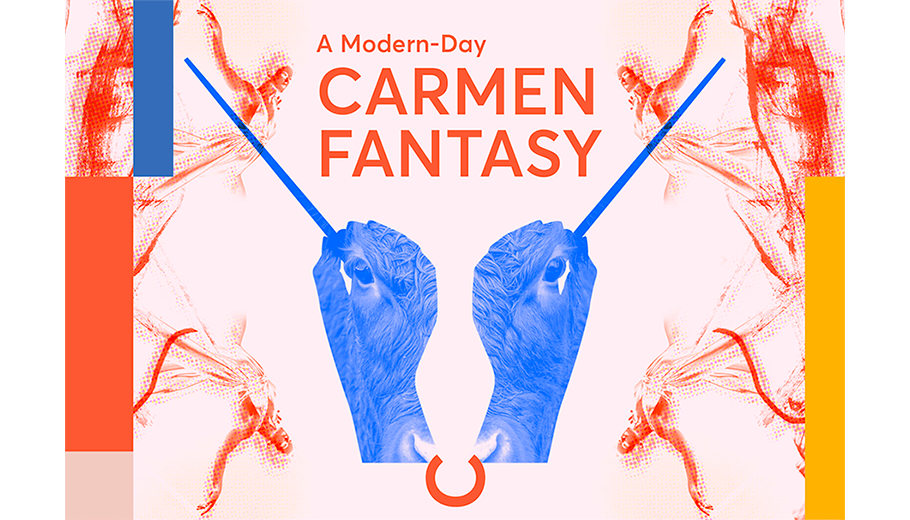 Where: Digital Event
When: Runs through Thursday, March 11
Yannick Nézet-Séguin and The Philadelphia Orchestra offer you a chance to hear the great Russian composer Rodion Shchedrin's Carmen Suite (after Bizet) like never before. With the help of the riveting Philadelphia-based dance company Brian Sanders' JUNK, you'll be immersed in this modern Carmen reimagining. The broadcast will be available for on-demand streaming. Subscription packages and single tickets to the Digital Stage are on sale now at this link or by calling Ticket Philadelphia at 215-893-1999.
For more information, click here.
…
18. WinTOUR Scavenger Hunt in Fairmount Park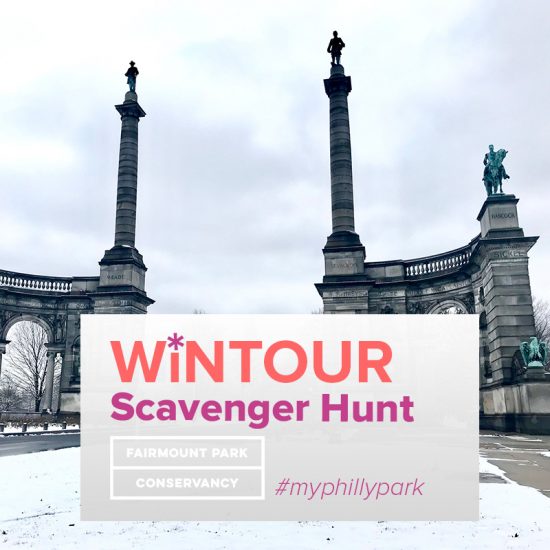 Where: Various locations
When: Runs through Friday, March 19
Don't let the weather stop you from discovering the hidden gems of Fairmount Park this winter. The  Fairmount Park Conservancy WinTOUR Scavenger Hunt has been going on since Monday, December 21. This free and all-ages scavenger hunt can be done solo or in groups (up to four). It features five different routes which give you an opportunity to explore Fairmount Park. Participants must complete the 80 missions before the last day of winter (March 19). Winner receiver a membership to the Fairmount Park Conservancy.
For more information, here.
…
19. Grab Tickets for the 2021 Philadelphia Flower Show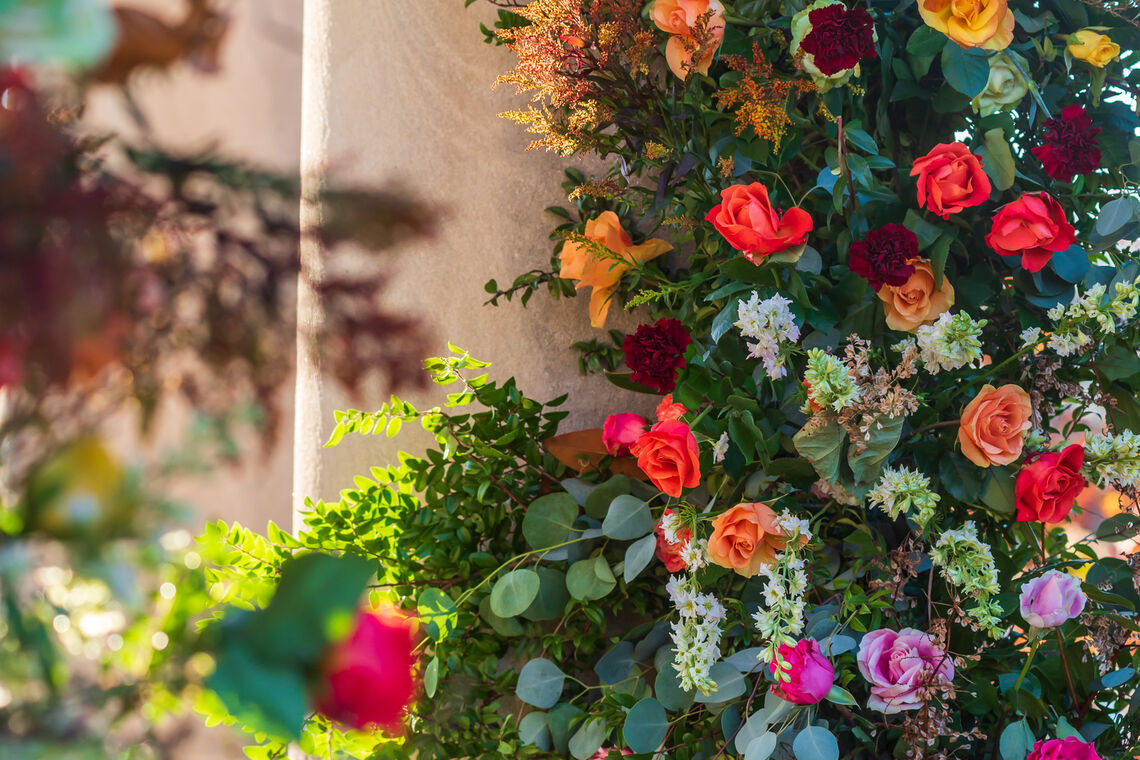 Where: Digital (purchase tickets); FDR Park (June event)
When: On sale now (tickets); Saturday, June 5 – Sunday, June 13 (event)
The Philadelphia Flower Show is one of the most talked-about events in the city each year. Typically held each March at the Pennsylvania Convention Center, this year the event will be held outdoors for the first time in its history this summer at the historic Franklin Delano Roosevelt Park (FDR Park) in South Philadelphia. Given the pandemic, the move will allow PHS to present the Show safely, at the height of the gardening season and with the added health benefits of the outdoors. For those looking to see some stellar blooms in the warm outdoors, you must reserve a date and time of visit for all tickets purchased. Tickets are limited. Early purchase is highly recommended.
For more information, click here.
…
20. Wonderspaces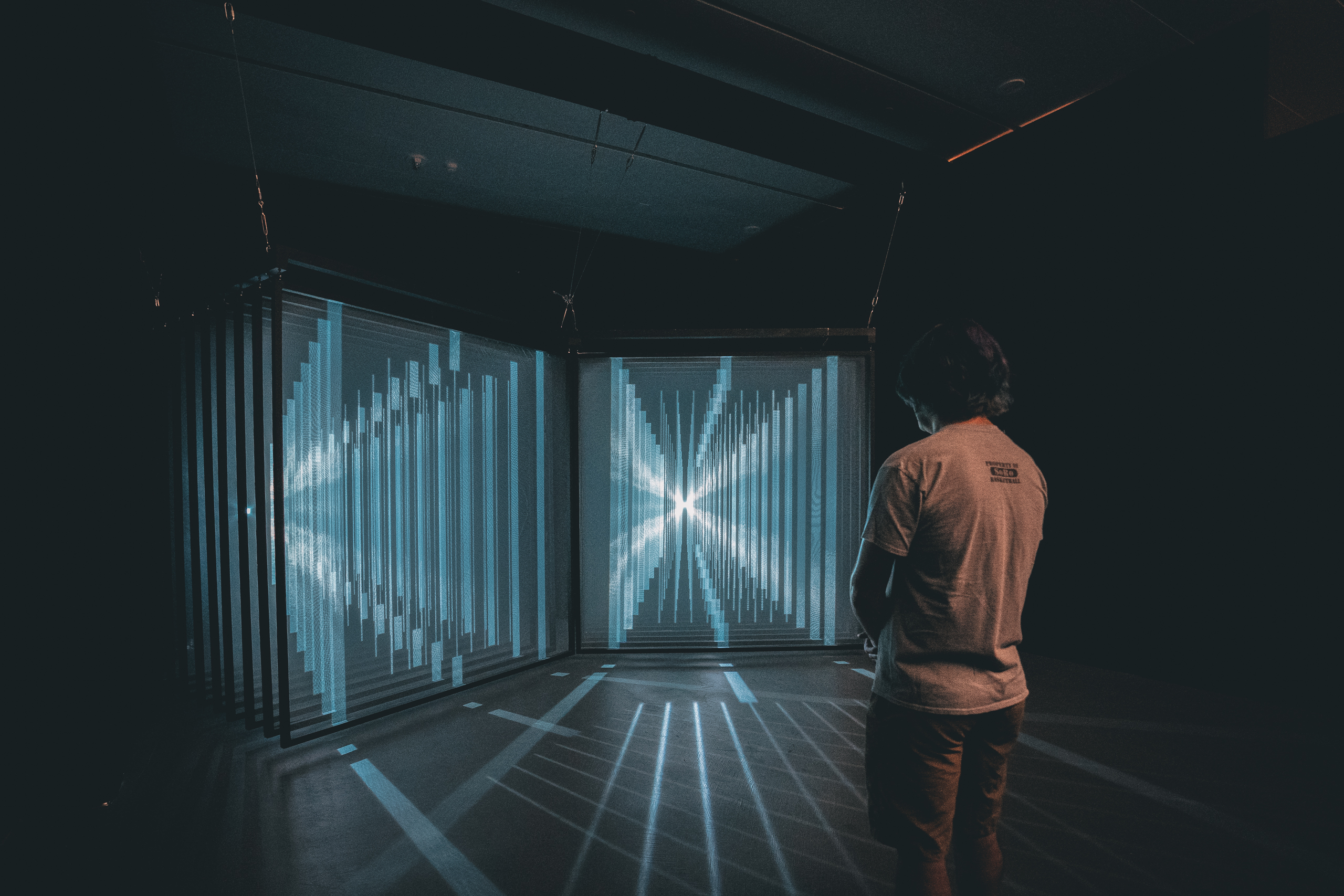 Where: Philadelphia Fashion District | 9th-11th & Market Sts
When: Open now
Wonderspaces, the pop-up spellbinding and artistic installation, has been wowing visitors since its reopening. The Fashion District Philadelphia will be the endeavor's first permanent location. The space will blow you away with its creative construct, VR components, and one-of-a-kind visuals. With 24,000 square feet of space and 15 immersive and interactive exhibits, this spellbinding excursion should not be missed. Don't miss your chance for some fun, escapism, and an entrancing way to spend some time out in the city.
For more information, click here.
…
21. Museums Sunday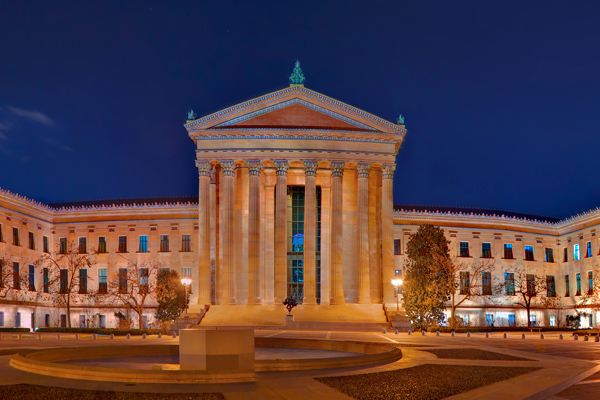 Where: Philadelphia Museum of Art | 2600 Benjamin Franklin Pkwy and The Barnes Foundation | 2025 Benjamin Franklin Pkwy
When: Sunday, March 7
The Philadelphia Museum of Art and The Barnes Foundation will be offering up the most wallet-friendly event this Sunday. The Philadelphia Museum of Art will be pay-what-you-wish this Sunday. This Sunday is also PECO Free First Sunday Family Day at The Barnes. You can have free access to several special exhibitions.
…
Map
---
You can follow Candis McLean on Twitter (@CandisRMcLean) and e-mail her at [email protected].
Subscribe, rate, and review all Philly Influencer podcasts here. Follow Philly Influencer on Twitter, Facebook, and Instagram.