Blog Record: 28-23
March Record: 1-1
Wow, there is something about hitting a nice 20/1 parlay isn't there? And that's on our first try too, so you know what that means … only way to go from here is down.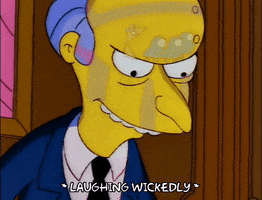 Hey, obviously I hope that doesn't happen, but in all likelihood I will not be able to hit a 20/1 parlay each night in the blog. That being said, I will do my best to make it happen as often as possible. We also started off March with a 1-1 start, and tonight is the final night of NBA action before the all star break, so I figure let's do a fun NBA only slate tonight:
NBA: Raptors at Celtics (-8) – 7 P.M. ET
I've mainly refrained from saying I love one of my picks more than others in all of these posts. This is primarily because I want the blog record to represent each pick equally, so that's why I refrain from unit plays and keep the system we have. That being said, this might be my favorite pick since I started with Philly Influencer and The Gambler a few months back.
The Raptors are decimated by COVID-19. We saw this happen with the Sixers earlier in the year when they were missing half their team, and they just couldn't keep up with the Nuggets. We again saw a more recent example of it last night, when this Raptors team got pummeled by the Pistons.
The Raptors are missing three of their four best players, as well as several members of their coaching staff. Boston has been, well, not Boston for most of this season, but I love this opportunity for them to beat up on a team right next to them in the standings right before the break.
I haven't said this before, and I might not say it again … I absolutely love this Celtics play tonight.
Hammer Boston (responsibly!) and lay the 8 points.
…
NBA: Clippers (-5.5) at Wizards – 7:30 P.M. ET
OK, back to regular level of confidence picks. The Clippers have been struggling recently, losing three out of four. This team is considered a title contender for a reason, and not a lot of title contenders lose four of five, so I'm expecting this team to show up. I know Kawhi Leonard is the poster child in the NBA for load management, and he is listed as questionable tonight. That does bring some risk into this pick, but I believe he wants to play in the All-Star Game this weekend, and it would look bad if he sat out the game right before that. Based on that theory, I think he plays tonight.
With that, if he does play, the Clippers are a far better team than the Wizards. I know what I just said isn't surprising to anyone, but I wanted to remind you in case you fell in love with the Wizards recently found success.
Yes, they are playing better than they were for the first two months of the season, but for the first two months they were the worst team in the league, so the bar was set pretty low.
Clippers bounce back, lay the 5.5 points.
…
NBA: Warriors at Suns (-11.5) – 10 P.M. ET
The Warriors are taking this game off going into the All-Star break. Steph Curry and Draymond Green are out for load management, and Kelly Oubre Jr. is out with a wrist injury.
The Suns, on the other hand, are one of the hottest teams in the league, that somehow still seem to be under the radar a bit in the Western Conference, and they are resting nobody. This team knows how to put up a lot of points quick, and that's what I'm expecting to see tonight when the Warriors are left defenseless without their leaders of Curry and Green.
One team is taking a day off before the ASG, and the other is not.
Take the Suns and lay the 11.5.
…
Longshot Parlay Pick (+20 Units last time/first time):
Yes I know I just said no units, but that's for the standard blog picks, parlays need to be in units!
The Plays: Miami Heat Moneyline (+114), Detroit Pistons Moneyline (+215), Boston Celtics -8 (-110). In total, pays ~+1200 or 12/1.
Let's head into the All-Star break on a high note, and thanks for reading!
Odds courtesy of DraftKings Sportsbook.
---
You can follow Tim O'Keefe on Twitter (@TOKeefe1992) and e-mail him at [email protected].
Subscribe, rate, and review all Philly Influencer podcasts here. Follow Philly Influencer on Twitter, Facebook, and Instagram.