Each weekend, we will post some of the most unique social and cultural places to visit in addition to exciting events in and around the Philly area. We call it Philly Influencer's Weekend Picks. If you attend any of these places or events, let us know how it went! Tweet us or email us at [email protected].
1. Philadelphia Film Festival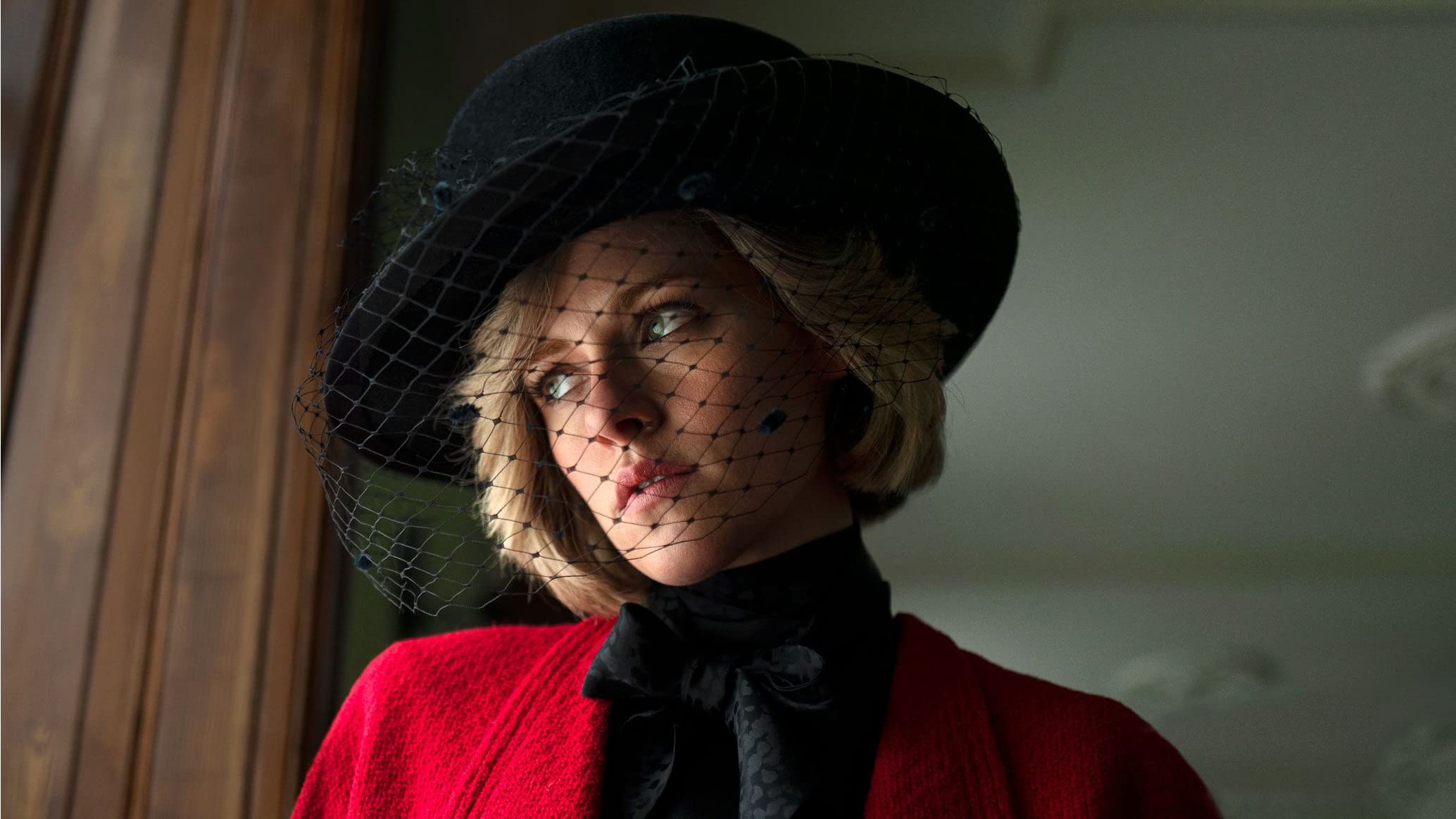 Where: Various locations
When: Runs through Sunday, October 31
The 30th Annual Philadelphia Film Festival kicks off this week. The film showcase will have many top-tier selections that have been buzzing through the movie festival cycle this season. From award-winning features to fantastic shorts and documentaries, there's something for every movie lover.
For more information, click here.
…
2. Grab Tickets for Extreme Home Makeover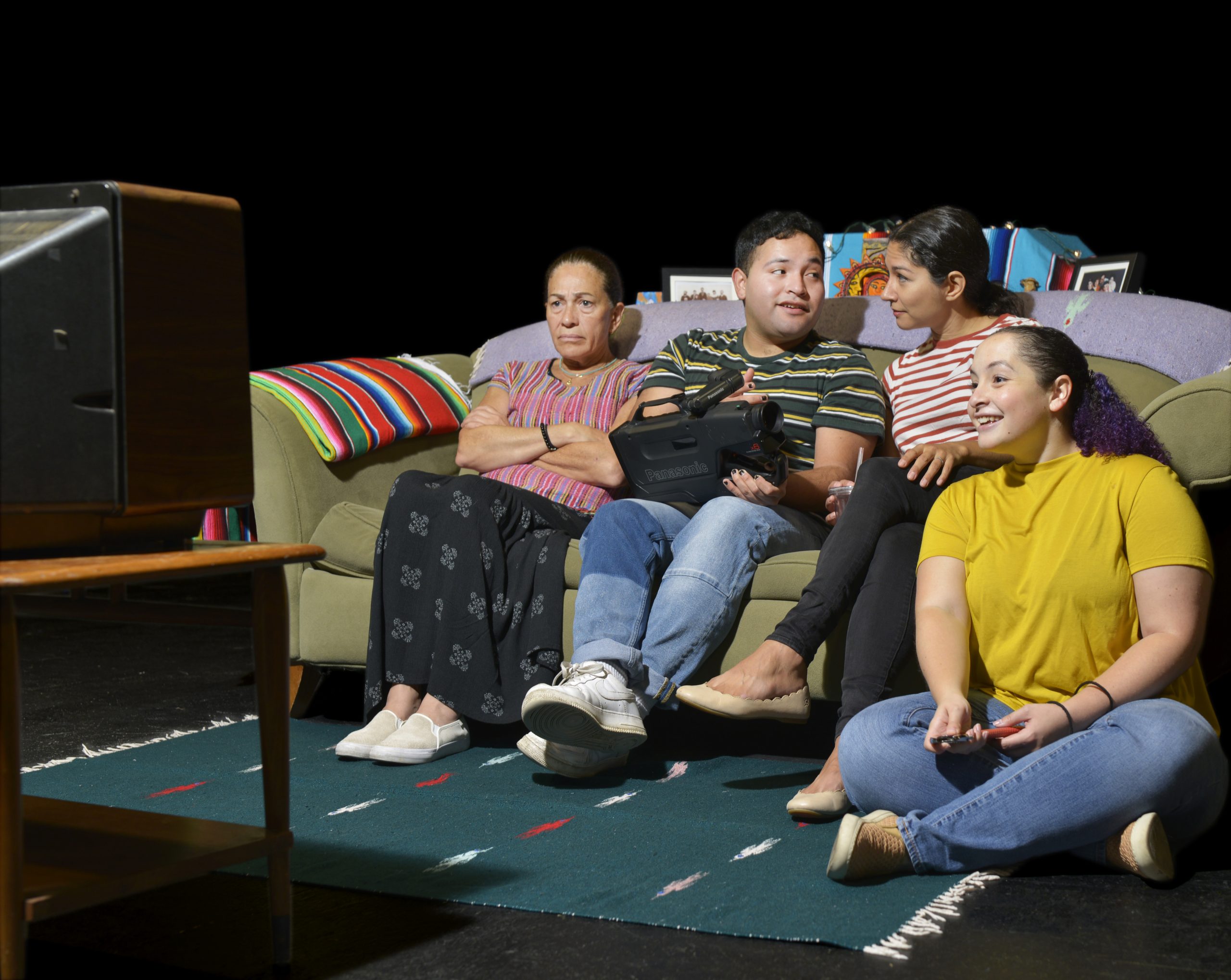 Where: Theatre Exile | 1340 S. 13th St
When: Runs from Thursday, October 28-Sunday, November 21
Extreme Home Makeover by Makasha Copeland paints a human portrait of a contemporary Tejano family willing to go to the extreme for a spot on the popular rags-to-riches TV show of the same name. Following the Vega family who must fight to make their video application stand out, this earnest satire explores family dynamics in the face of financial hardship. Extreme Home Makeover is a beautifully complex, bold, funny, and hopeful story about a family striving for the American dream and begs the question – in a world where so many receive so little, how much do miracles cost? The show will feature actors Yajaira Paredes, Jessica Gruver, Krystal Rosa, Angel Sigala, and others, with Theatre Exile's Producing Artistic Director Deborah Block directing.
For more information, click here.
…
3. Go See Motel Montana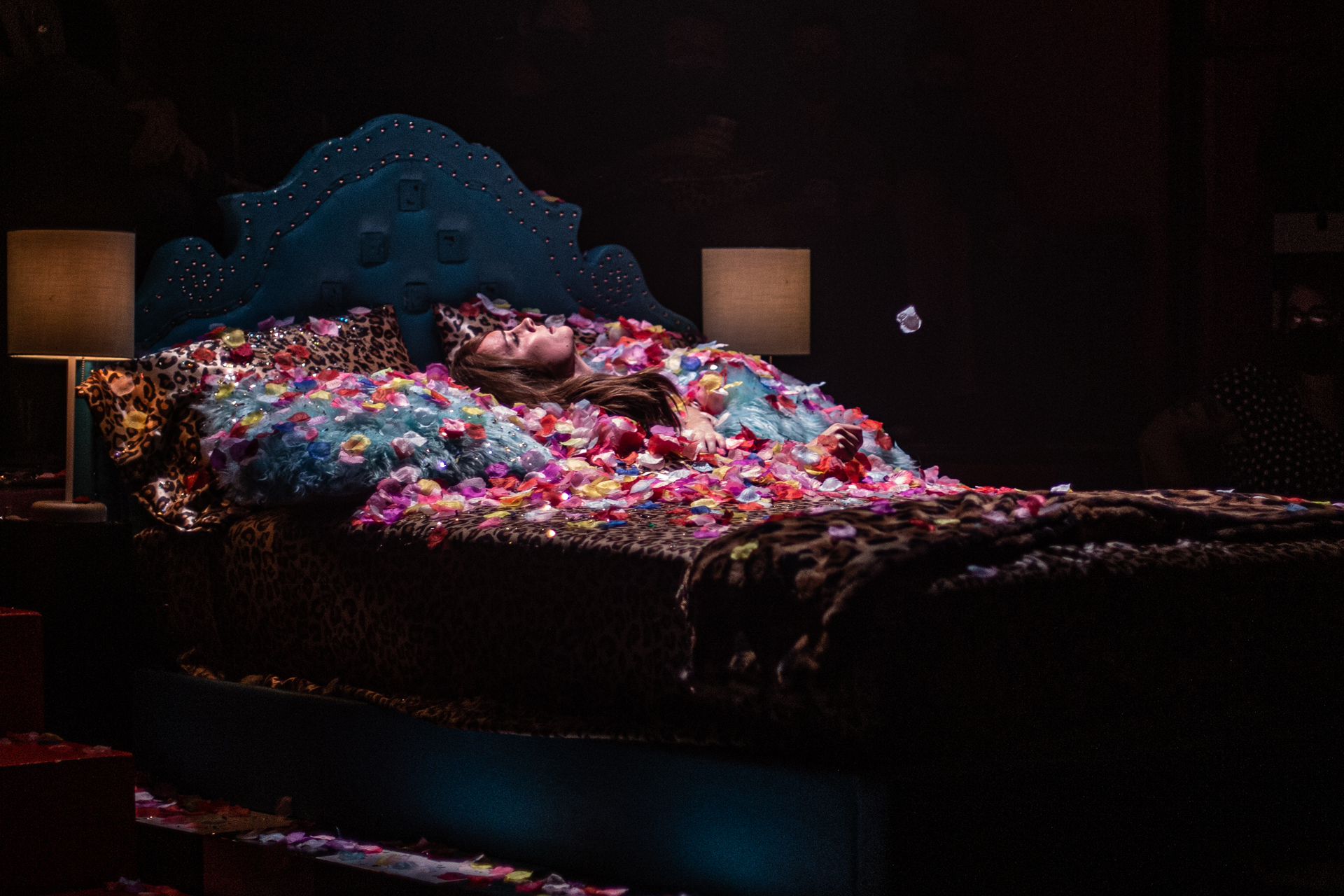 Where: The Latvian Society of Philadelphia | 531 N. 7th St
When: Runs through Sunday, November 14
Gunnar Montana's Motel Montana will be performing his queer-friendly, seductive show at the Latvian Society of Philadelphia until November 14. This outlandish and energy-fueled performance is led by Montana and his talented team of dancers. Together, they take audience members on a glamorous, high-energy walk to the wild side. Every aspect of the show has been carefully choreographed by Montana, from the neon-filled set design, costumes, and performances, to the pop-infused rollercoaster soundtrack. Over the last decade, Montana has worked tirelessly to make his productions immersive theatrical experiences that audiences will not soon forget; Motel Montana is just that.
For more information, click here.
…
4. 100th Anniversary of the Return of the Unknown Soldier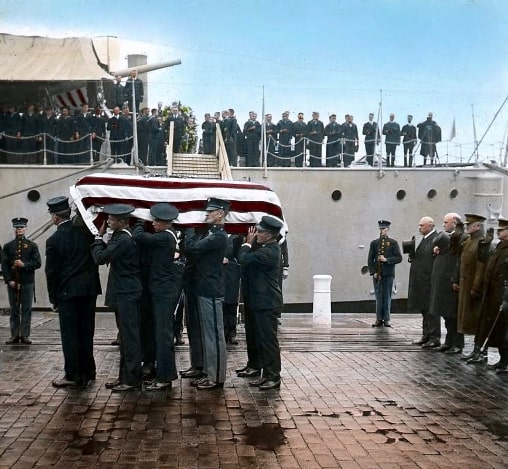 Where: Independence Seaport Museum | 211 S. Christopher Columbus Blvd
When: Monday, October 25
The Independence Seaport Museum (ISM) will commemorate the Centennial Anniversary of the Return of the Unknown Soldier. One hundred years ago, on this day, Cruiser Olympia departed Le Havre, France, with an unidentified American soldier's remains. Handpicked by the U.S. Navy, Olympia had the honor of delivering an American hero to the Washington Navy Yard. Olympia has been docked at the Independence Seaport Museum since 1957. Throughout 2021, the Museum highlighted Olympia's journey and the sacrifice made by members of our armed forces with special programming and exhibitions. ISM debuted a special, family-friendly exhibit on the Cruiser that tells the story of the ship's transportation of the Unknown Soldier across the Atlantic Ocean. TitledDifficult Journey Home, and featuring an 11-panel installation that examinesOlympia's treacherous 16-day voyage home.
The exhibit also includes animations highlighting the tropical force winds and 20-to-30-foot waves Cruiser Olympiaencountered during its journey. Additionally, ISM installed a permanent historical marker on the area of the deck where the Unknown Soldier was placed during the voyage to memorialize his story for future visitors. Starting Saturday, October 23, ISM will bring back guided tours of Olympia's engine room, which will be available on weekends for a $10 add-on fee.
For more information, click here.
…
5. Dia de los Muertos at Penn Museum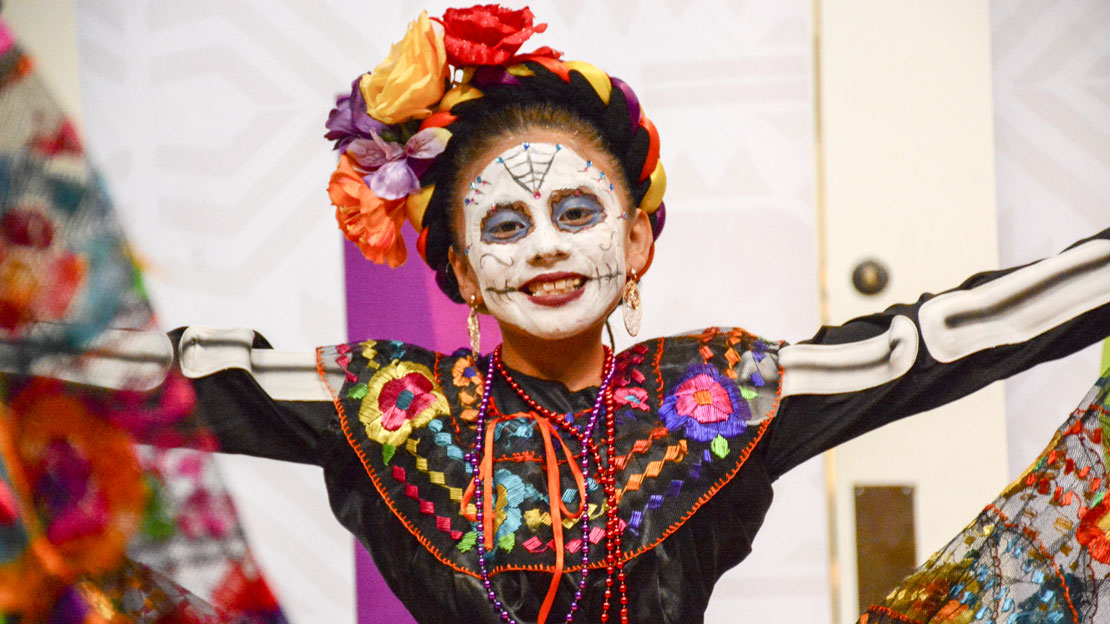 Where: Penn Museum | 3260 South St
When: Saturday, October 23 | 11 a.m. – 4 p.m.
The Consulate of Mexico in Philadelphia and the Mexican Cultural Center have come together to create this special Day of the Dead celebration. There will be traditional Aztec dancers, music, marionette puppets, sweet pan de Muerto, spicy hot chocolate, and much more. The museum gallery will also be open for several exhibitions.
For more information, click here.
…
6. Young Professionals Night at The Barnes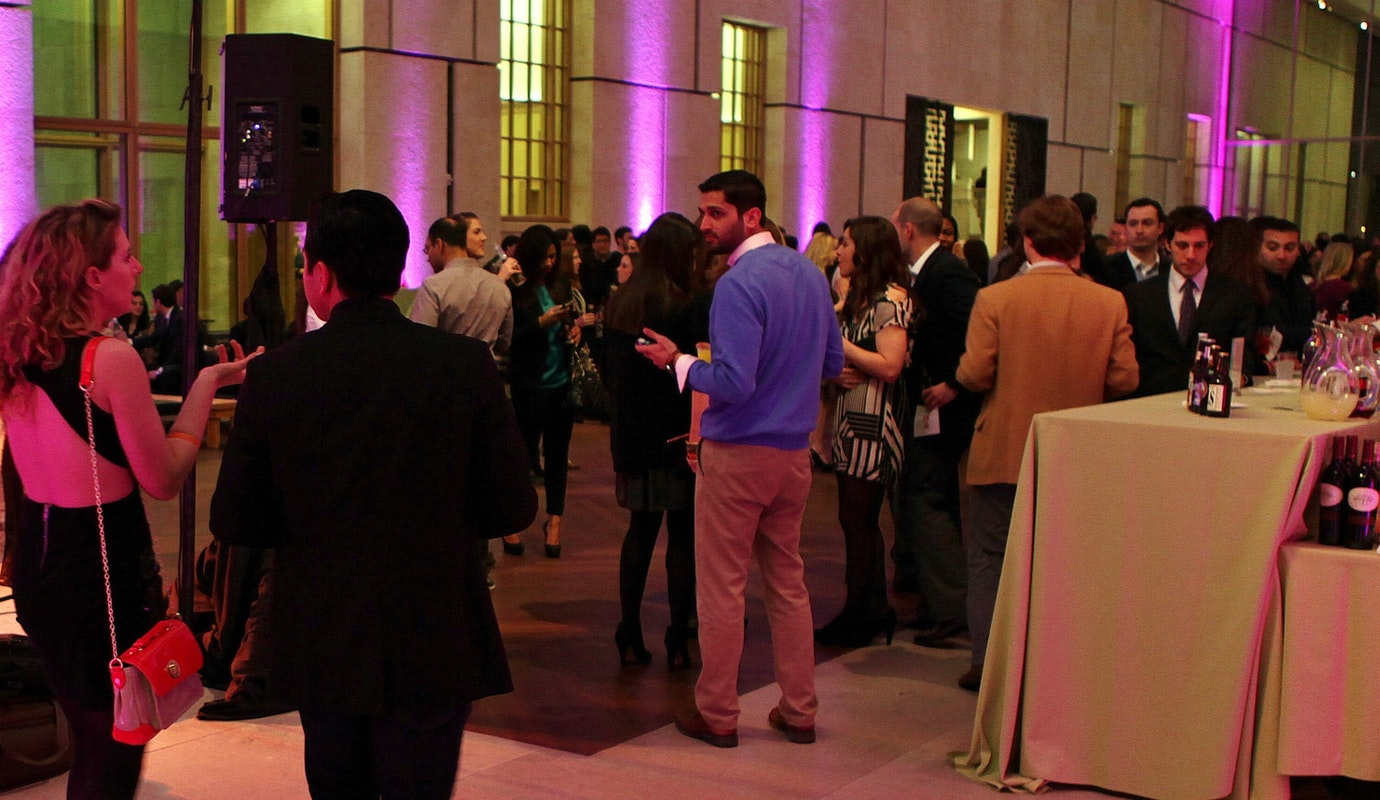 Where: Barnes Foundation | 2025 Benjamin Franklin Pkwy
When: Friday, October 22 | 7 – 10 p.m.
The Barnes's Young Professionals Night: Rebel, Rebel, is taking place this Friday. This marks the return of Young Professionals Night at the Barnes since the onset of the pandemic and this one will be celebrating the Suzanne Valadon: Model, Painter, Rebel exhibition. This Young Professionals Night will activate both indoor and outdoor spaces at the Barnes, with music (by Res and DJ Xtina) and bars in both areas. 
For more information, click here.
…
7. Halloween at Candytopia
Where: Philadelphia Fashion District | 9th-11th & Market Sts
When: October 22, 23, 24, 28, 29, 30 and 31
Get ready for a sugar rush this Halloween! Skip the tricks this year, and head for the treats as Candytopia hosts a special Halloween celebration and theme days. Candytopia: Halloween Sweets & Treats brings the extra sugar and spice (and everything nice) to Philadelphia Fashion District for a deliciously immersive and outrageously interactive party. Candy lovers and visitors are invited to wear their favorite family-friendly costumes for selfies and photo opportunities inside the sweetest pop-up experience in Philadelphia. While visitors explore the dazzling and colorful environments, they will find extra sweets and treats hidden throughout the space.
For more information, click here.
…
8. Out of Bounds: The Art of Croquet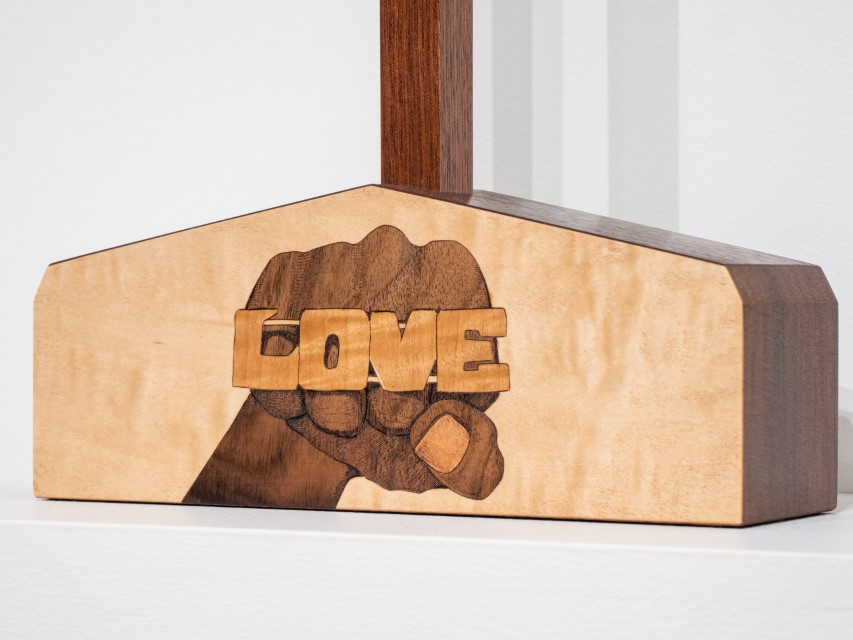 Where: Center for Art in Wood | 141 N 3rd St
When: Runs through Sunday, October 24
Out of Bounds: The Art of Croquet is a striking exhibition of artist-made mallets and balls curated by Center for Art in Wood's Artistic Director Jennifer-Navva and Massachusetts-based furniture maker Silas Kopf. The Center for Art in Wood's latest exhibition features the works of 21 artists who were invited to take part based on their demonstrated commitment to sculpture and design in the material of wood. Responding to the game, its history and impact on pop culture, and formal aspects of the croquetterie, these works explore a wide range of topics—from personal artistic concerns to contemporary social issues—with clarity, wit, and sportsmanship. Admission is free.
For more information, click here.
…
9. Boo at the Zoo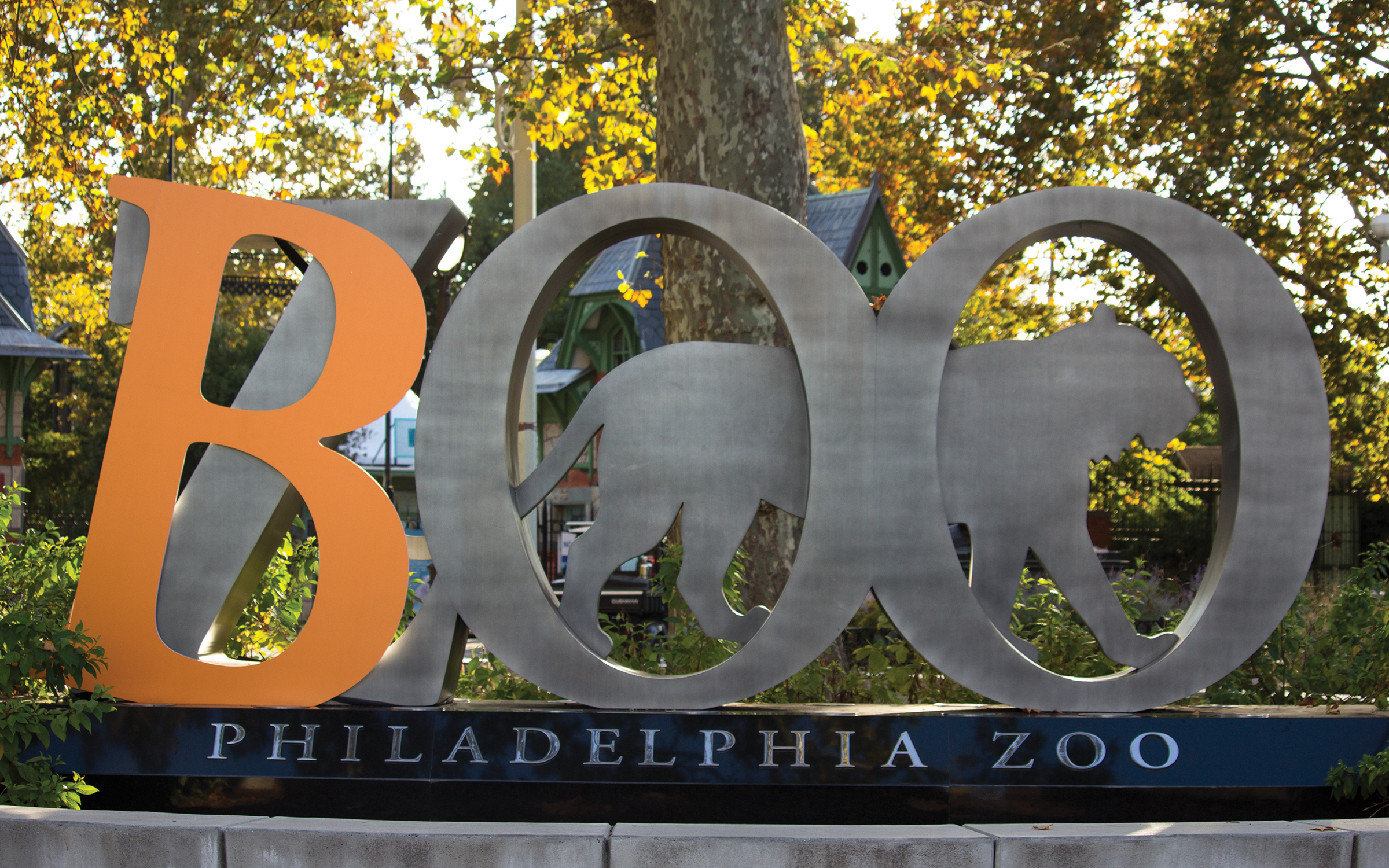 Where: Philadelphia Zoo | 3400 W. Girard Ave
When: October 23-24 and 29-31
It's not Halloween without Boo at the Zoo! Join Philadelphia Zoo for some spooky weekends at this annual fall extravaganza. Guests are encouraged to come in costume, explore the Zoo during the beautiful autumn season and enjoy festive fall offerings for purchase. Get ready for some tricks, more treats and lots of excitement at this yearly Halloween celebration, including candy around the Zoo. Come dressed in your favorite costume, enjoy seasonal décor, photo opportunities, festive fall offerings and have a spooktacular time.
As a special treat to pair with Boo at the Zoo, and by popular demand, BIG TIME has been extended to October 31st.  Guests can celebrate Halloween and visit dinosaurs all in one day.
For more information, click here.
…
10. Paleopalooza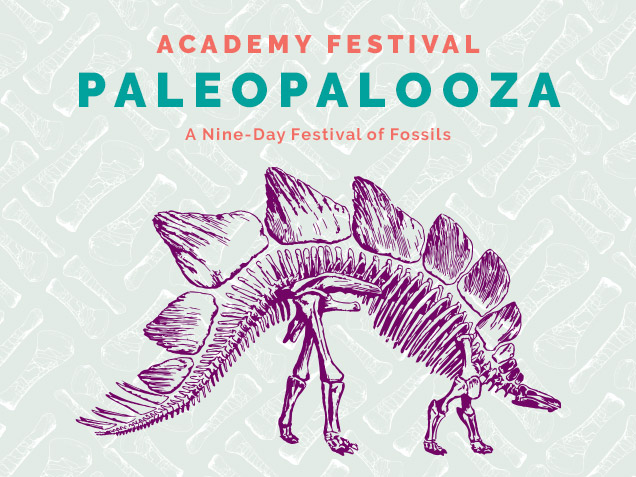 Where: Academy of Natural Sciences of Drexel University | 1900 Benjamin Franklin Pkwy
When: October 23-Sunday, October 24
Paleopalooza is back at the Academy of Natural Sciences of Drexel University with a Mesozoic mix of virtual and in-person programming over a wild week. From hands-on workshops to digital drawing classes to fossil exploration stations, there's something for paleo fans of all ages to enjoy at the museum and online. Dino-mite activities begin Saturday, Oct. 16, with in-person and virtual programs leading up to all-day in-person fun and exploration Saturday and Sunday, Oct. 23 and 24. Visitors will meet Academy paleontologists and examine the interesting specimens they're working on; take a guided tour of Dinosaur Hall and learn its secrets; make-and-take a Cretaceous craft; learn about current research and discover how the ancient world is still all around us.
For more information, click here.
…
11. The Philadelphia Ballet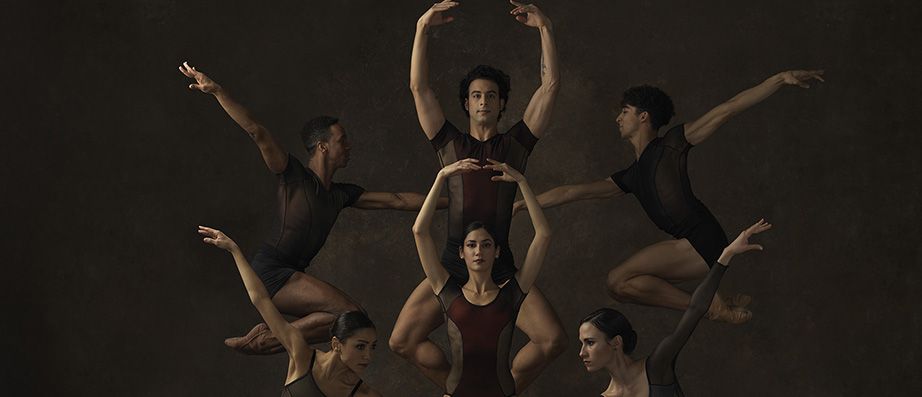 Where: Various locations
When: Various dates
The Philadelphia Ballet continues is returns to the stage with The Spark, a special limited run program of bold contemporary ballets at Performance Garage. Inspired by the notion that art can be a "spark" even in the darkest of times, this triple bill features bold and emotional works that are deeply reflective of our contemporary moment, including two world premieres. Also, tickets are on sale for George Balanchine's The Nutcracker. As the holiday family favorite returns to the stage after last year's virtual presentation, tickets for this year's production are more accessible than ever, with opening night (Dec. 10) tickets priced at only $10 each, and tickets for all other performances starting at $25.
For more information, click here.
…
12. Science After Hours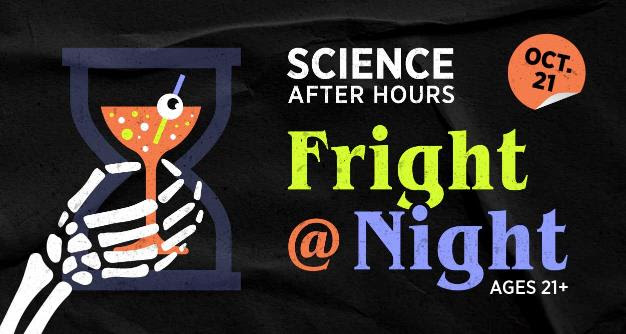 Where: Franklin Institute | 220 N. 20th St
When: Thursday, October 21 and Friday, December 17
The Franklin Institute celebrates the highly-anticipated return of Science After Hours with two all-new events on tap for 2021: Science After Hours: Fright @ Night on Thursday, October 21 and Science After Hours: Frost @ Night on Friday, December 17. Science After Hours invites guests to explore, imbibe, and feed their curiosity after museum hours through engaging experiments, interactive science, and an invitation to play in its iconic exhibits. The 2021 debut promises more live performances in an immersive nightlife atmosphere, with reimagined pop-up programming and specialty cocktails that reflect the night's theme. Science After Hours will continue quarterly in 2022—with events planned in March, June, October, and December, from 8 – 11 p.m.
Both events coincide with The Franklin Institute's debut of two, month-long seasonal experiences: Franklin Fright and Franklin Frost.
For more information, click here.
…
13. Grab Tickets for a.kitchen's Pennsylvania Wine Month Dinner

Where: a.kitchen | 135 S. 18th St
When: Thursday, October 28
October is Pennsylvania Wine Month. There are special things to do, taste, and discover all across the city. Several great locations and establishments have selected great wines for you. a.kitchen, boasting an Award of Excellence from Wine Spectator and named a Top 100 Wine Restaurant from Wine Enthusiast, is hosting a wine dinner with one of their favorite local winemakers. You'll get a three-course dinner from Chef Eli Collins for $65 per person. The first course will be a Tarte Flambee, which is an Alsatian flatbread with bacon, onions, and fromage blanc. The second course will be Choucroute Garnie served family-style. The third course will be a dessert. They'll also be offering 3 wines from Va La to go along with the dinner — the Barbera and two blends, Prima Donna and Cedar. The pairing is optional for $35 per person.
For more information, click here.
…
14. Open Studio Tours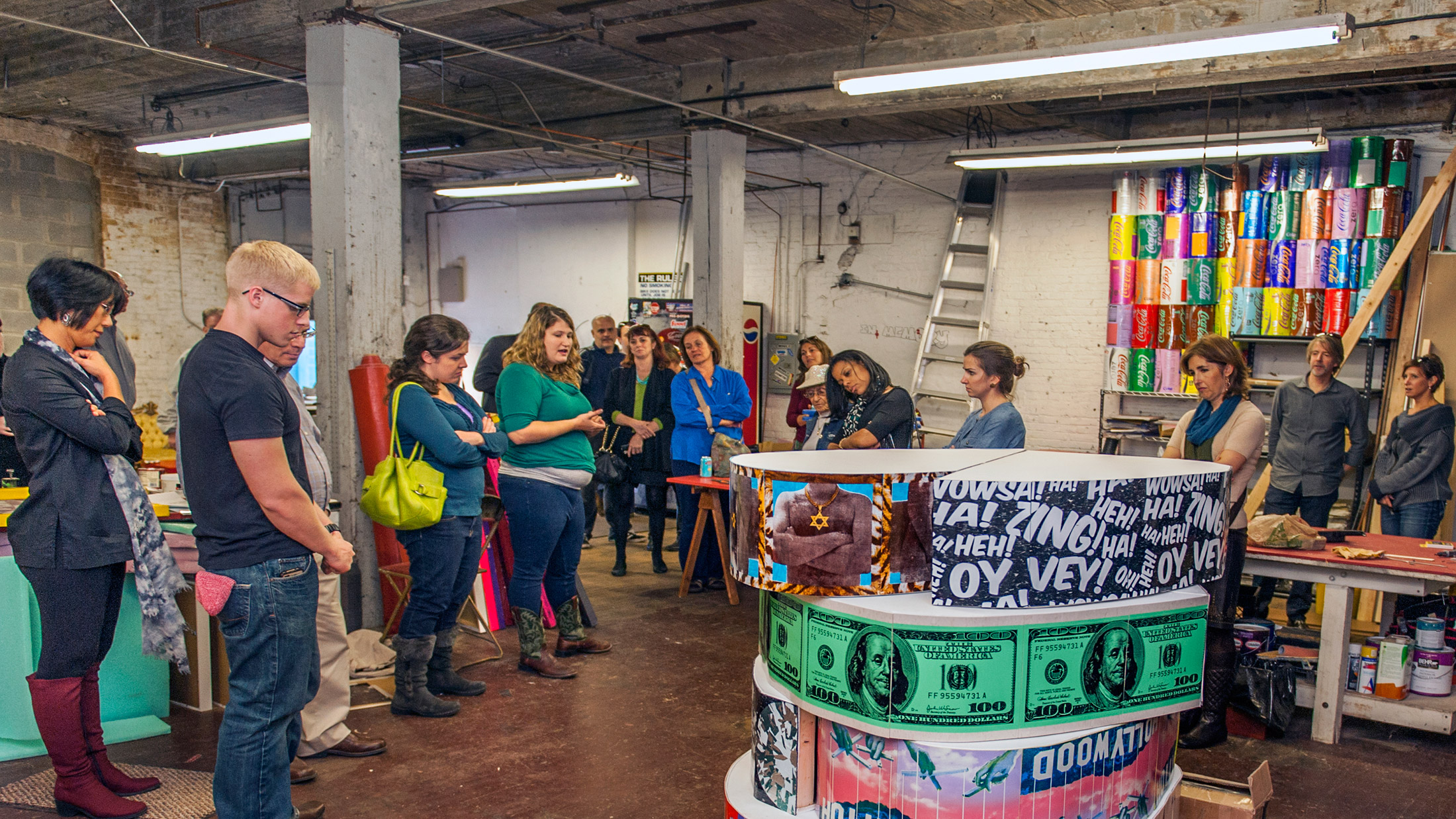 Where: Various locations
When: Runs through Sunday, October 24
This Sunday is the last day for Open Studio Tours. Bring your friends out to see talented artisans and creatives in their spaces painting, sculpting, sketching, and more. Finished work and gallery pieces will also be on display throughout the entire series.
For more information, click here.
…
15. University City Dining Days
Where: Various locations
When: Runs through Sunday, October 31
This weekend is your first chance to get tremendous three-course lunch and dinner deals. More than 35 restaurants in University City are offering dishes at a discount during the day. A great meal and drinks can never be a bad way to spend your time, especially your weekend.
For more information, click here.
…
16. Hamilton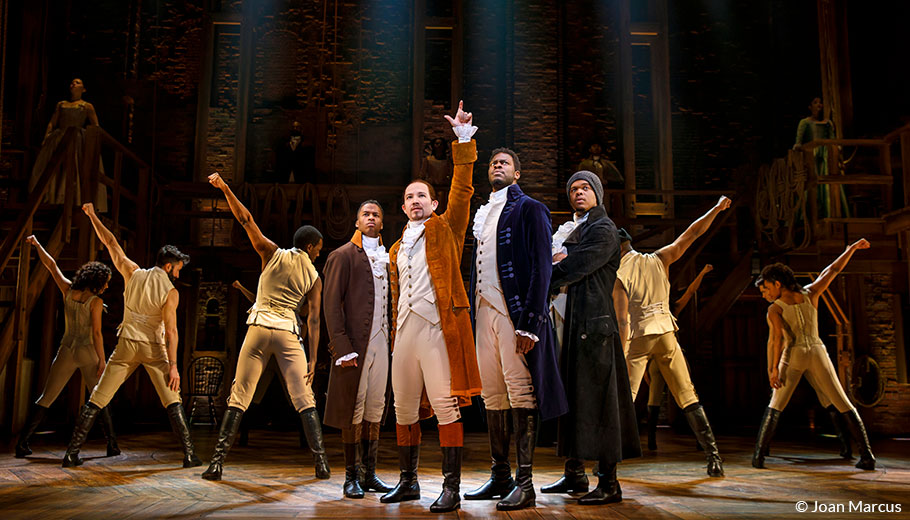 Where: Academy of Music |  240 S. Broad St
When: Runs through Sunday, November 28
The massive Broadway hit Hamilton starts its six-week run at the Academy of Music this week. Lin-Manuel Miranda's take on American Founding Father Alexander Hamilton is one that you don't want to miss.
For more information, click here.
…
17. Sixers vs. Nets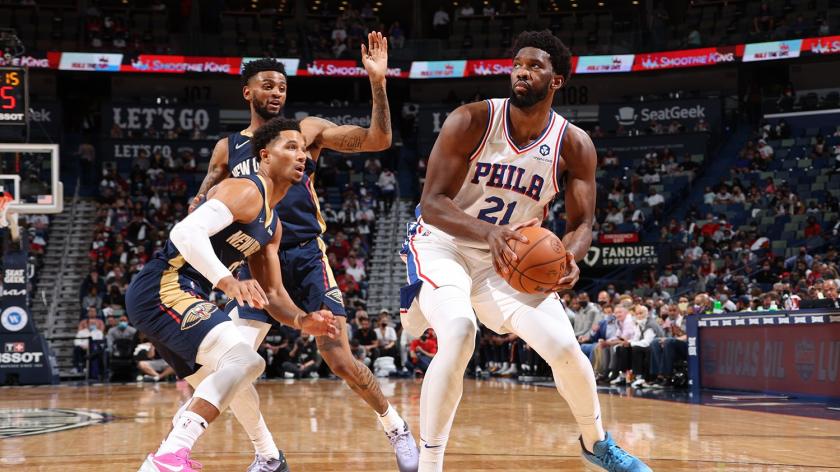 Where: Wells Fargo Center |  3601 S. Broad St
When: Friday, October 22 |  7:30 p.m.
Even though Ben Simmons may not be there, you can. The Sixers take on a Kevin Durant-led Brooklyn Nets this Friday. They started the season off well with a victory over the New Orleans Pelicans. But this is the home opener, so they'll need all the home court energy this weekend.
For more information, click here.
…
18. Roxtoberfest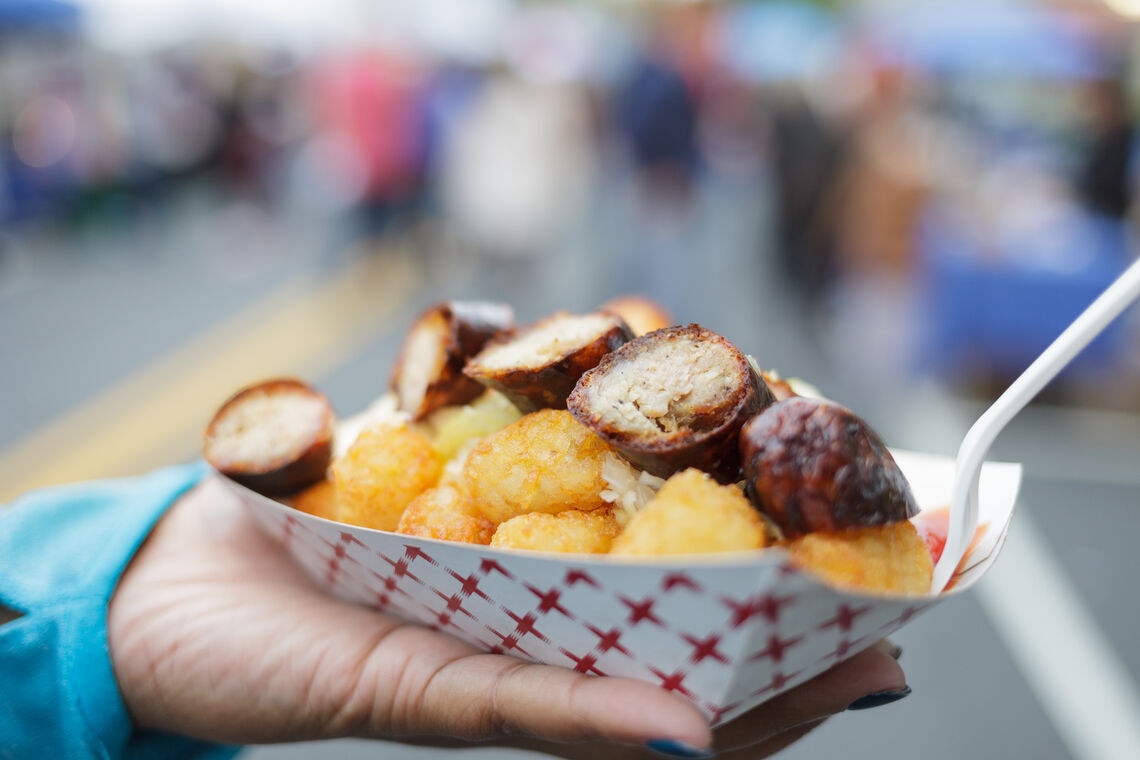 Where: Ridge Ave between Leverington Ave and Martin St
When: Saturday, October 23 | 1 – 6 p.m.
Roxborough will be having its own intriguing Oktoberfest party this Saturday. There will be food trucks, vendors, live music stages, beer gardens, games, and more at this free-to-enter event. The  community sidewalk jamboree will also have carnival games and several engaging activities
For more information, click here.
…
19. Pearl Street Block Party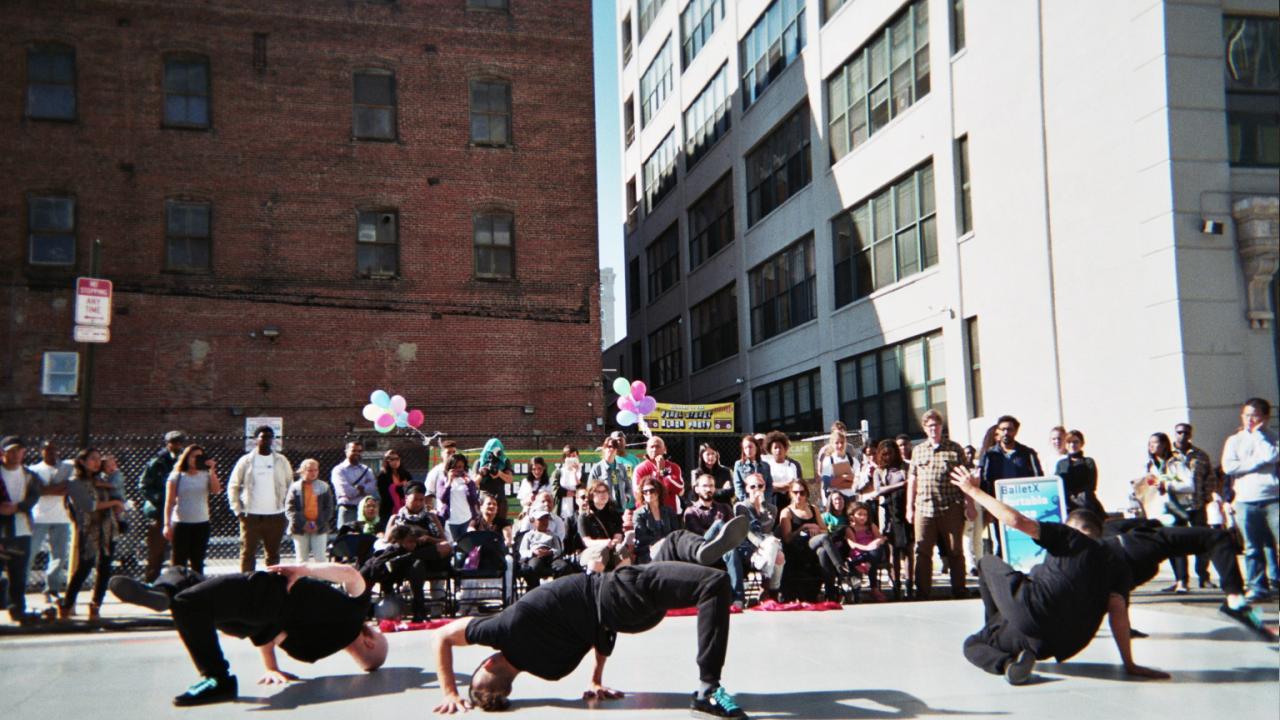 Where: Asian Arts Initiative | 1219 Vine St
When: Saturday, October 23 | 2 – 6 p.m.
Back for the first time since 2016, the Pearl Street Block Party will be taking over the Asian Arts Initiative this Saturday. There will be musical performances, a mural unveiling, food, and craft activities. You can also bring pantry items for a community fridge.
For more information, click here.
…
20. H.E.R.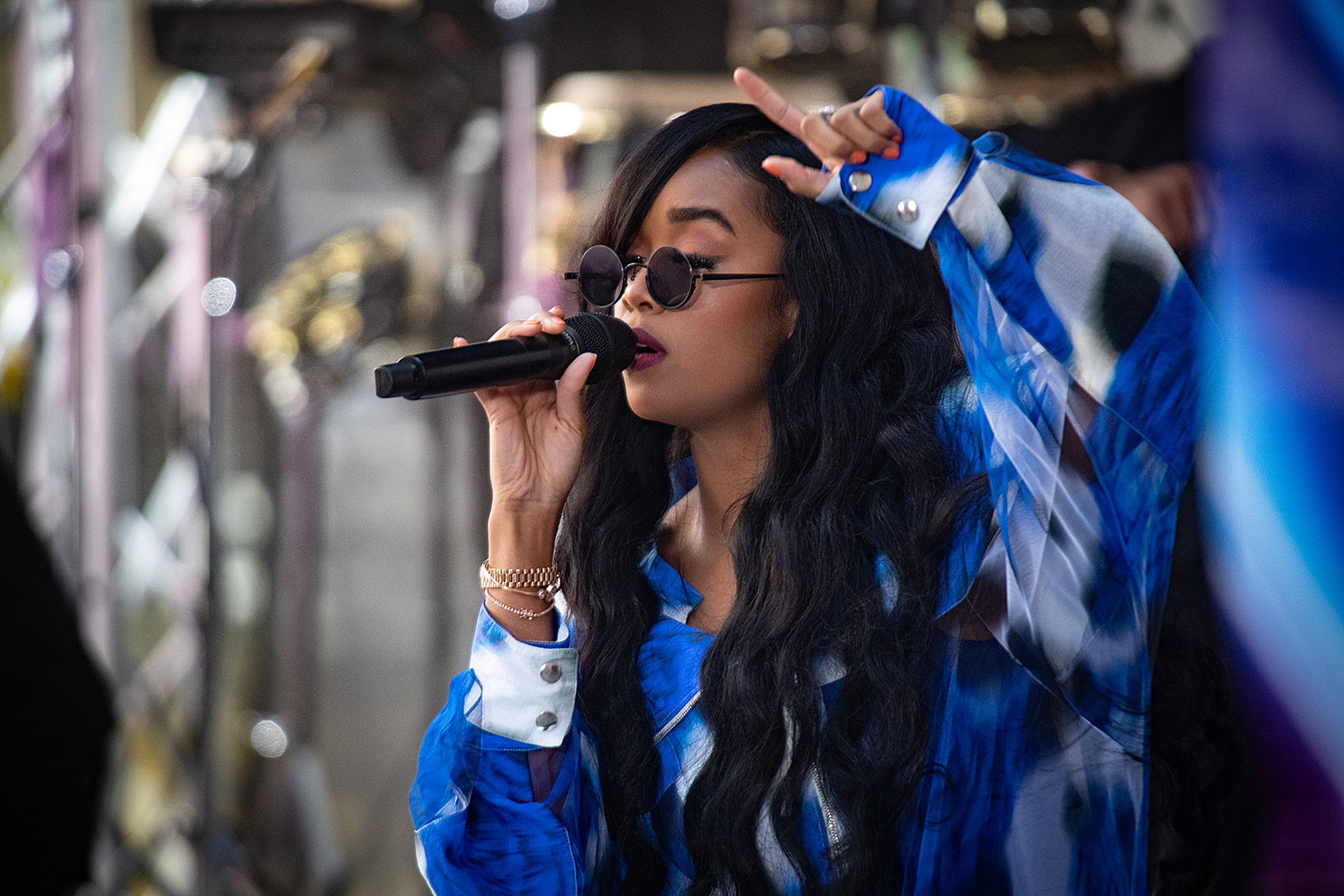 Where: The Met |  858 N. Broad St
When: Saturday, October 23 |  8 p.m.
Grammy winner and musical talent H.E.R. will be performing at The Met this Saturday.  The "Focus", "I Can't Breathe", "Hard Place" singer will be showing off her amazing skills at the fame theater. If you're looking to be blown away by one of the best voices in music, check her out this weekend.
For more information, click here.
…
21. Mural Arts Month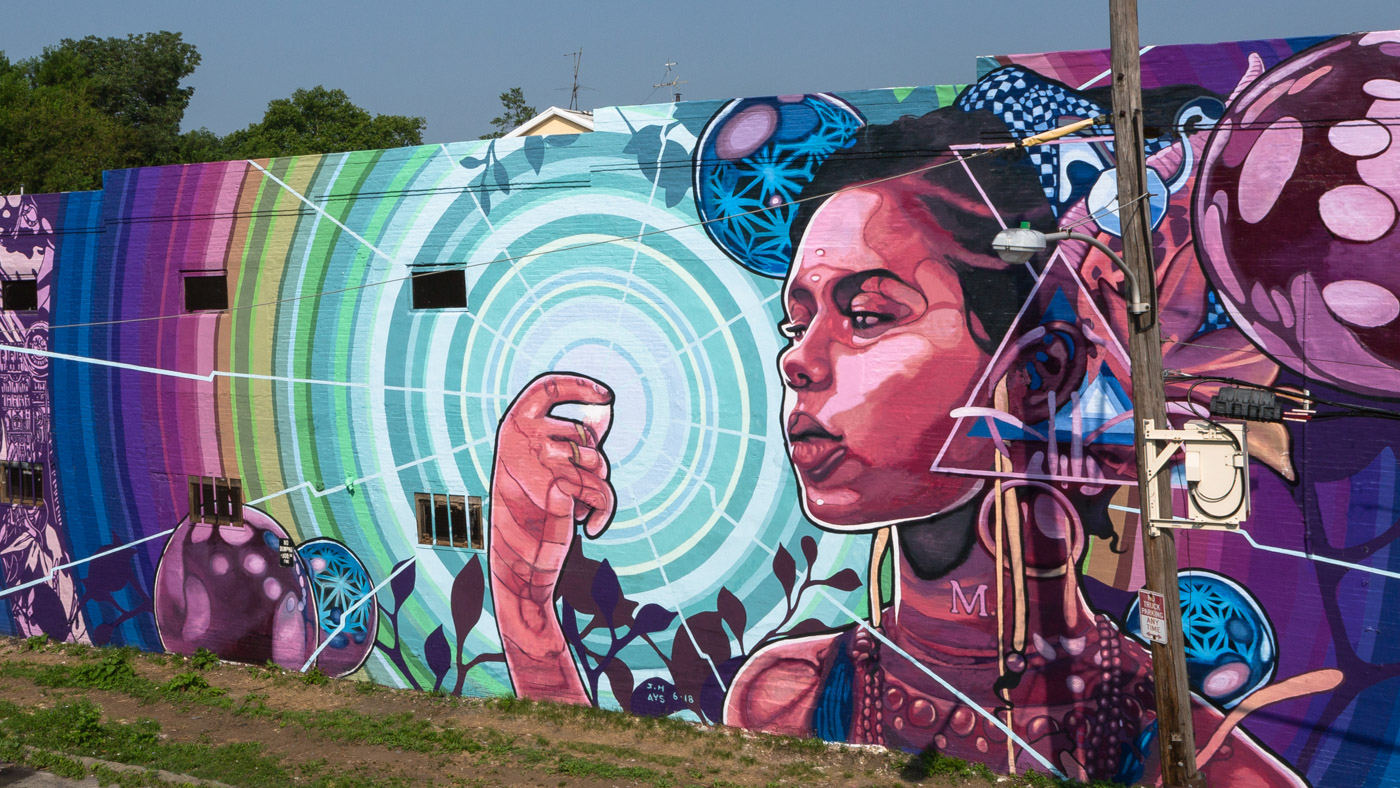 Where: Various locations
When: Runs through Sunday, October 31
Mural Arts Month has been taking over the city for weeks.  There is a variety of events such as mural dedications, panel discussions, community events, film screenings, mural tours, and more. This is a month-long celebration of art and community, and all the ways that Mural Arts Philadelphia has helped transform public spaces and individual lives in our beloved city. This year's Mural Arts Month theme of Resilience: supporting artists, our participants, and community partners through trying times and always finding the beauty in art and people.
For more information, click here.
…
22. Pumpkinland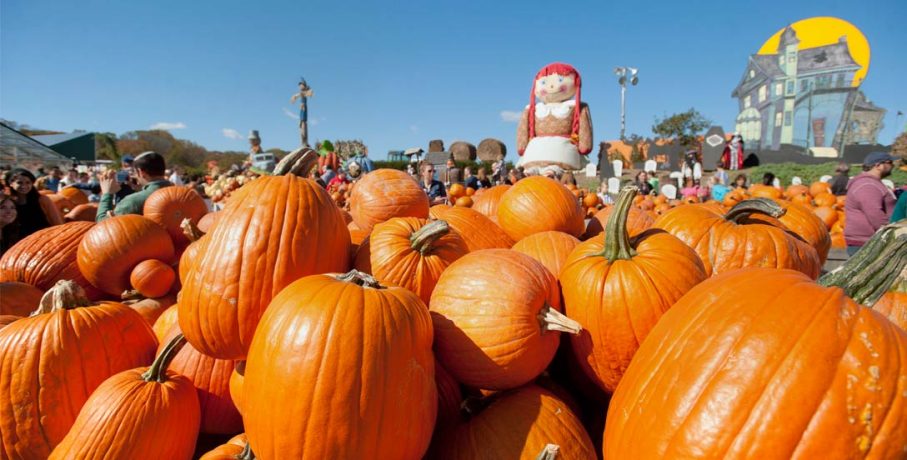 Where: Linvilla Orchards | 137 W. Knowlton Rd | Media, PA
When: Open now
Linvilla Orchards Pumpkinland has been rocking the region for a few weeks. The family tradition of the Delaware Valley will have live music, hayrides, corn mazes, a  jack-o-lantern exhibit, and so much more. There's also a Farm Market at the Garden Center and brews at the Ship Bottom Brewery Beer Garden.
For more information, click here.
…
23. Halloween at Eastern State Penitentiary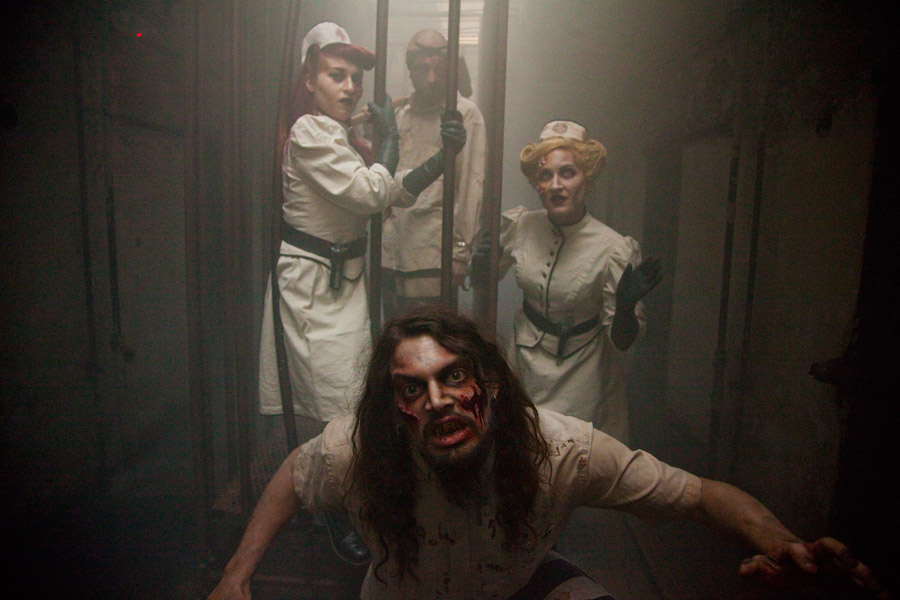 Where: Eastern State Penitentiary | 2027 Fairmount Ave
When: Runs through Saturday, November 13
Eastern State's  Halloween Nights, continue this week. Come get frightened by any of their 15 attractions. There are two haunted houses, intense walkthroughs, bars and lounges, and tons of special effects and lighting ripping through the venue.
For more information, click here.
…
24. Spooky Golf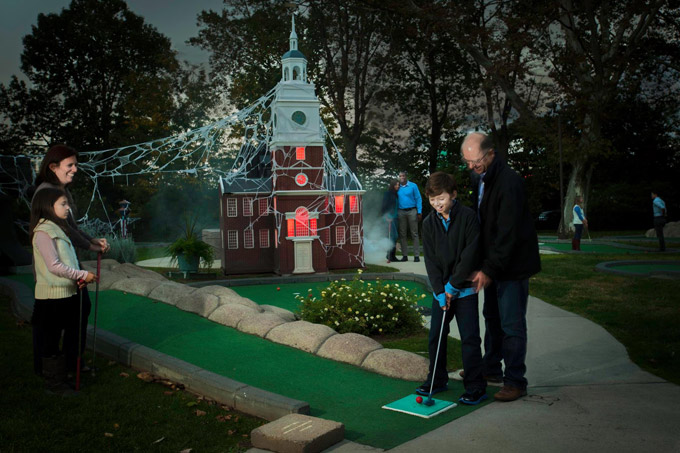 Where: Franklin Square | 200 N. 6th St
When: Open now
Philly Mini Golf has been transformed into spooky fun for the season with fog, lights, music, and surprises. ($15 adults, $12 children). Franklin Square also offers family fun in one of the city's most charming historic parks filled with expansive lawns and shady trees. Steps away from the Liberty Bell, in one of William Penn's original five squares, award-winning Franklin Square features one of the country's oldest public fountains featuring a daytime and nighttime water and light show. There's so the Parx Liberty Carousel, two playgrounds, and SquareBurger, operated by Cooperage. Putt through some of the city's most famous icons, take a ride on hometown racehorse heroes Afleet Alex or Smarty Jones aboard the carousel, swing along with the dancing water of the fountain, and dine on the finest burgers and shakes in town.
For more information, click here.
…
25. Parks On Tap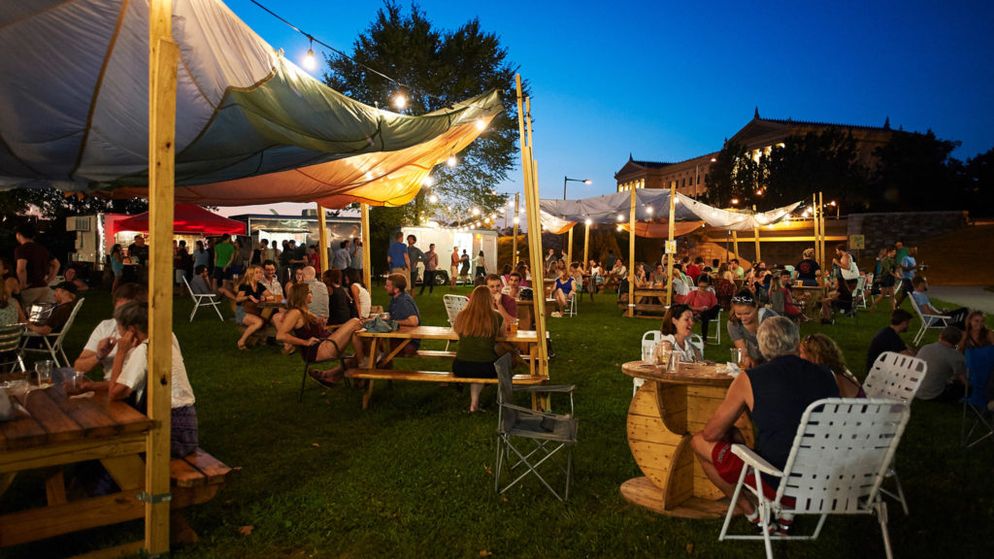 Where: Various locations
When: Various times
Waterfront, great food, cold drinks, lazy hammocks, and more await you this weekend. Make it a day or weekend with Parks on Tap, and head down the waterfront to Water Works with Parks on Tap popping up for the summer behind the Philadelphia Museum of Art or Trails End. The roaming beer garden is never a disappointment with fantastic brews, cocktails, and small bites. And there are only two weeks left so don't miss your chance to stop by today.
For more information, click here.
…
26. Nightmare Before Tinsel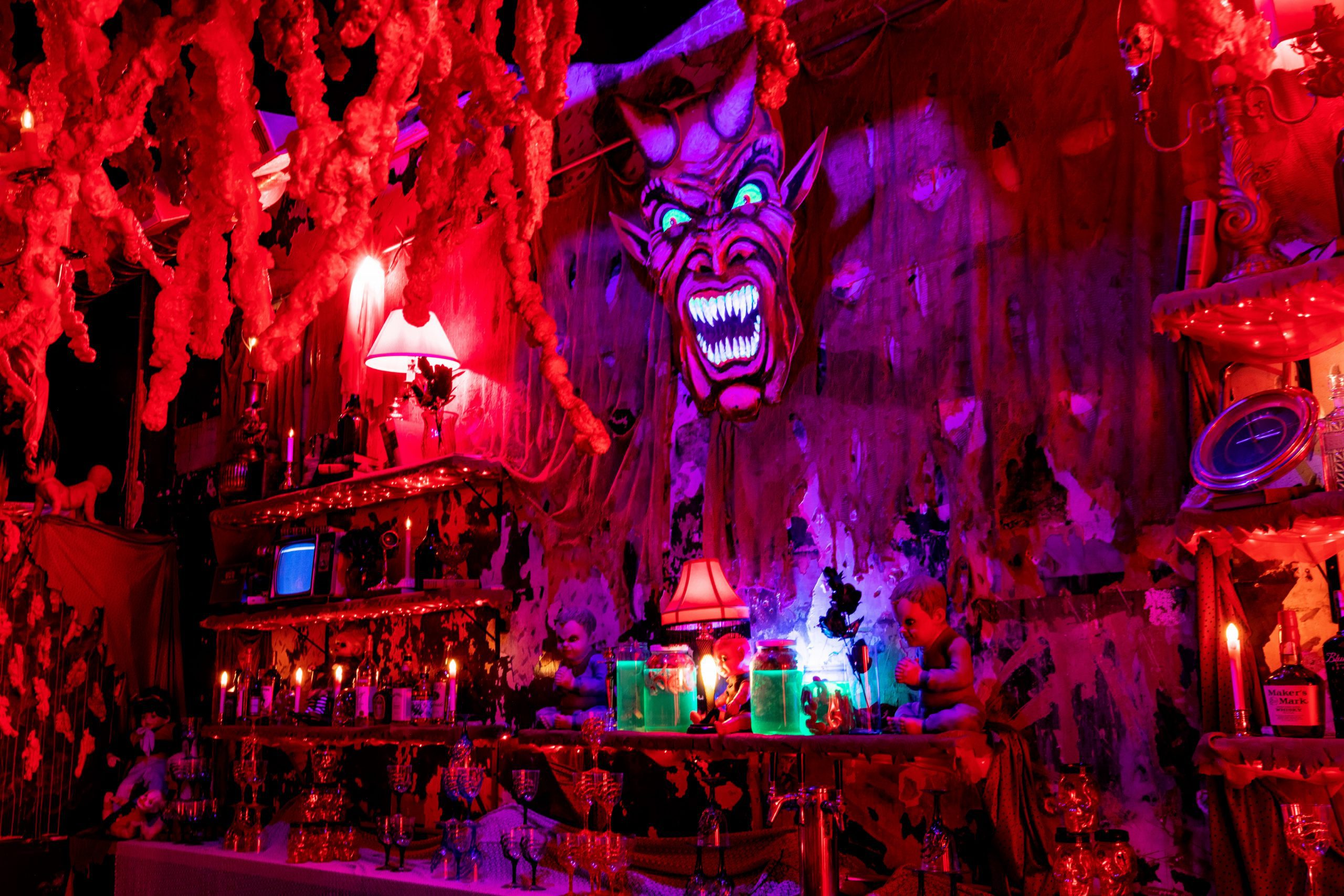 Where: 116 S. 12th
When: Open now
Philadelphia, your new Nightmare is ready – earlier than ever before! The spooky season keeps rolling with the return of Philadelphia's Halloween Pop-up Bar Nightmare Before Tinsel. Doors officially open this Friday. Among the ghosts that still haunt the space – including the ghosts of Tinsel's past – look for eerie ambiance, scary photos, witches bru cocktails, seasonal fall beers, costumed bartenders, and tons of frights and flights. For 2021, Nightmare Before Tinsel will debut its new season theme with The Devil's Lair where The Devil of Midtown Village invites visitors on a trip to the underworld they won't ever forget.
For more information, click here.
…
27. Uptown Beer Garden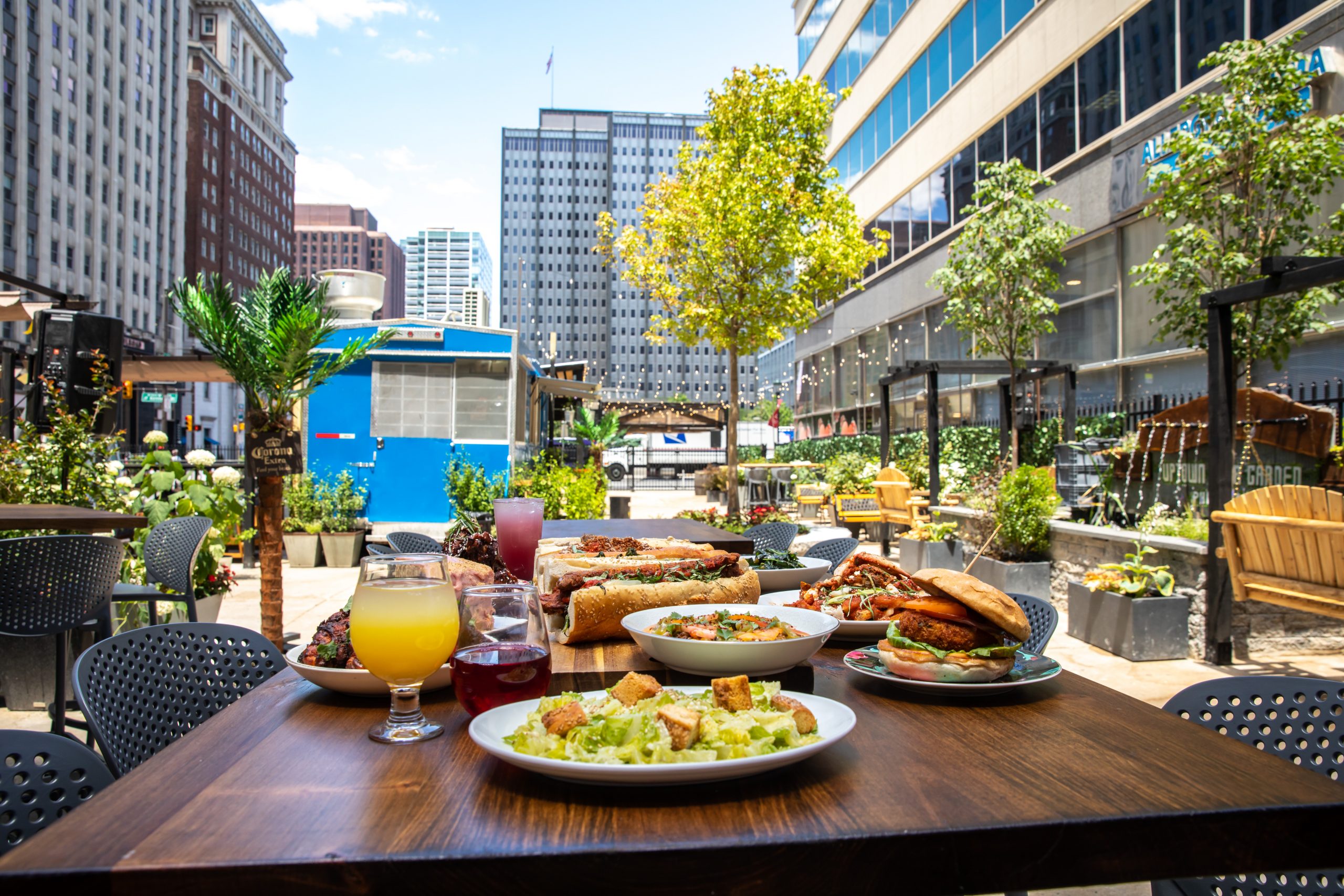 Where: Uptown Beer Garden | 1500 JFK Blvd
When: Open now
Center City's largest and most celebrated beer garden has been the talk of the town. The picturesque urban oasis comes complete with stunning views, expanded menus, additional shading, lush greenery, original artwork, more dining space, and even bigger vibes. The 18,000+ square foot space offers seating for 350 guests and private event space for up to 700 guests.  The menu features street food and Philadelphia favorites, including starters (smoked chicken wings, crab gravy poutine, crispy eggplant), salads (grilled peach, whole-grain bowl), sandwiches (roast pork, cheesesteak, chicken cheesesteak, parm cutlet, eggplant Italian, crab cake), sides and desserts.
For more information, click here.
…
28. PHS Pop Up Garden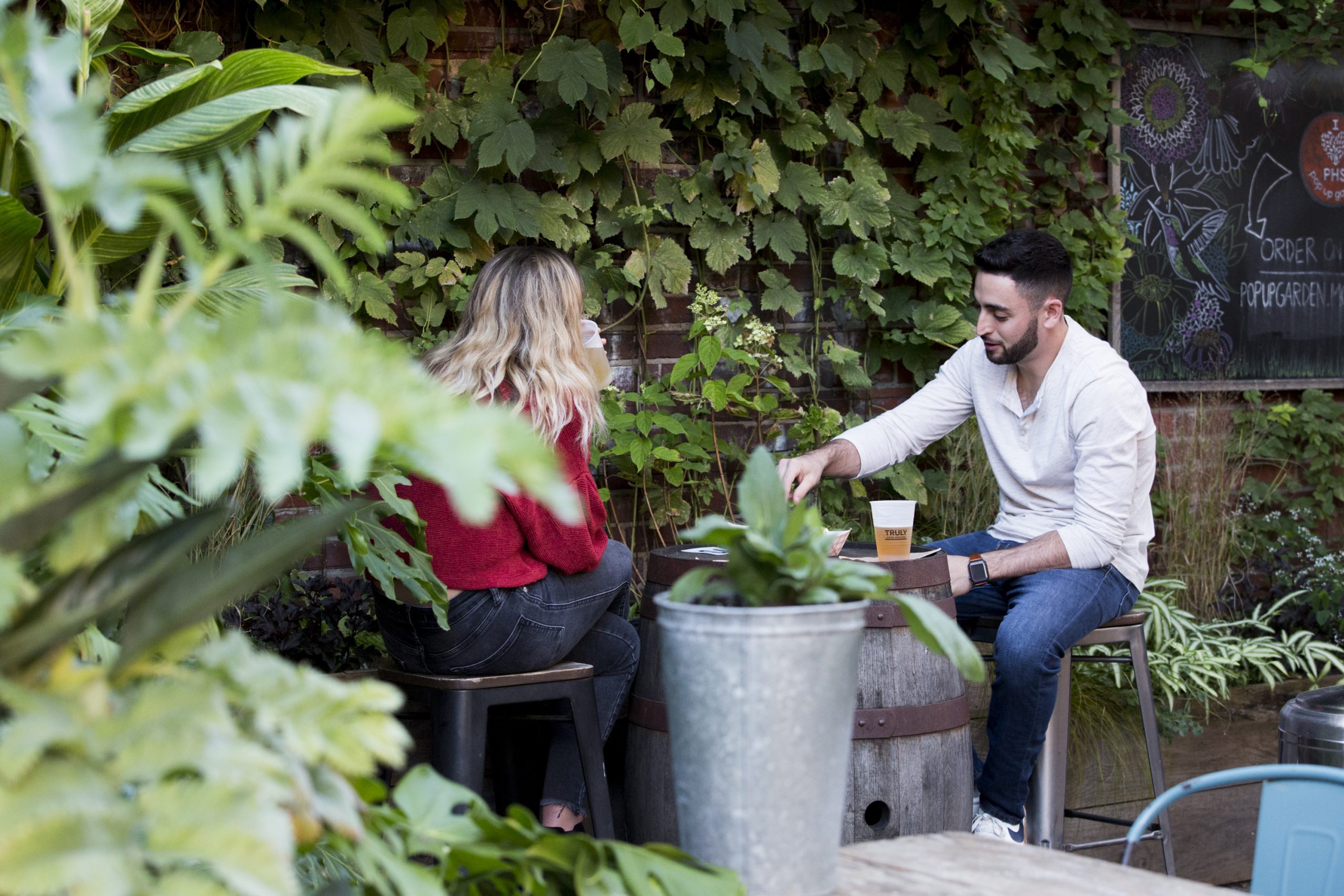 Where: Various locations
When: Open now
The Pennsylvania Horticultural Society (PHS) invites people to visit the PHS Pop Up Garden at South Street and Manayunk to celebrate their new fall-flavored menus. Guests can enjoy a gorgeous, floral setting with delicious food and drinks. Guests of all ages as well as pets are encouraged to visit and enjoy an oasis of horticulture in a tranquil garden atmosphere.
For more information, click here.
Map
---
You can follow Candis McLean on Twitter (@CandisRMcLean) and e-mail her at [email protected].
Subscribe, rate, and review all Philly Influencer podcasts here. Follow Philly Influencer on Twitter, Facebook, and Instagram.