The Eagles did what few said would be possible… leaving Kansas City on Monday night with a huge win over the Chiefs! With the win, the Eagles are now 9-1, and what better way to head into the holiday season than making everyone's life easier when it comes to shopping for the Philly sports fan in your life!?
Right now, the best place to get all of your Eagles merchandise is over at FOCO. Be sure to keep up with all of their new releases this holiday season including the latest mini bighead bobblehead!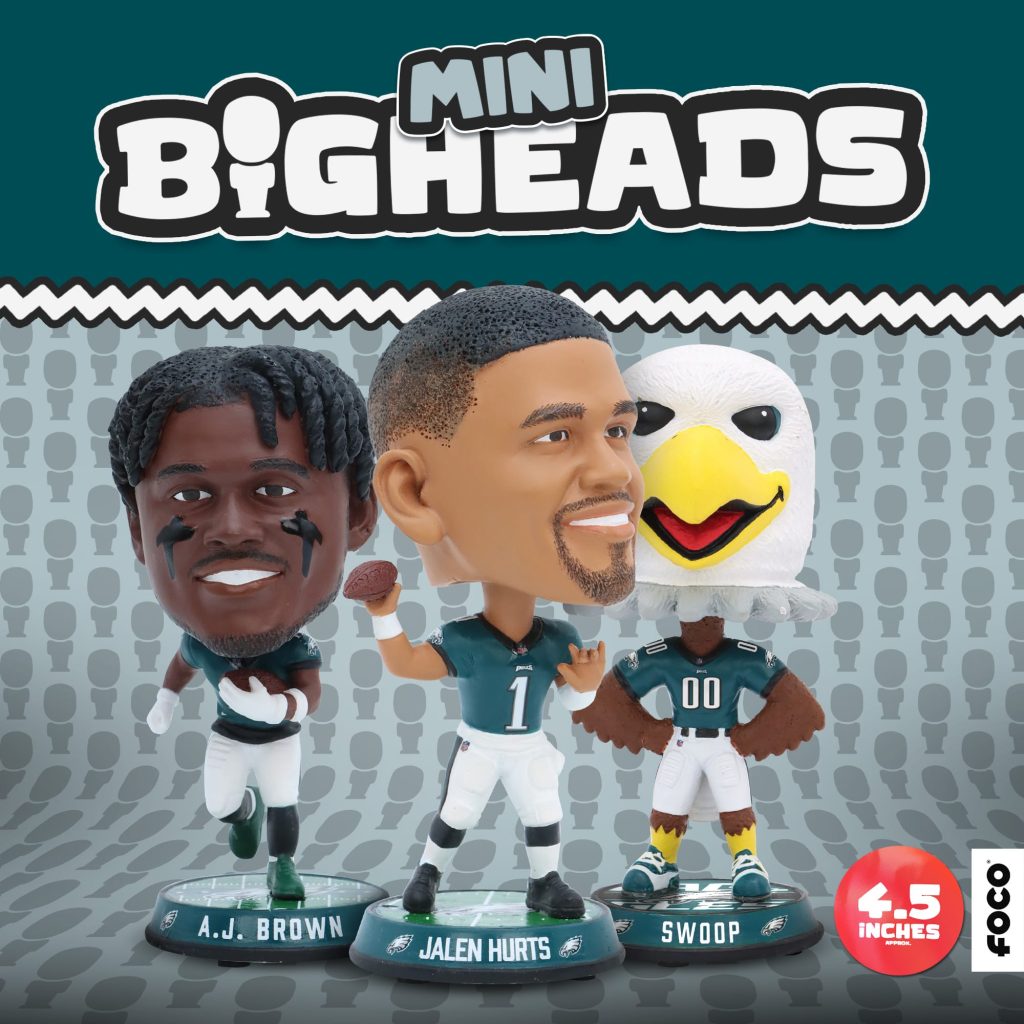 The holidays are right around the corner and what better way to get ready for tonight's game by gifting yourself or a friend by ordering one of these awesome Philadelphia Eagles Mini Bighead Bobbleheads.  Included in this launch are the two-star players from our Eagles, Jalen Hurts & AJ Brown, as well as our beloved mascot, Swoop the Eagle.  Each player, and mascot, are wearing their home Eagles grene uniform with their white pants and cleats on with a football in hand standing in an action pose.
Each bobblehead in this collection stands proudly at 4.5 inches tall at a retail price of $25 with 144 units available for preorder.  Like all FOCO bobblehead, each piece is hand-crafted and painted so that no two bobbleheads look exactly the same creating a diverse and unique look to each piece FOCO launches.  Make sure to click on any of the links in this article to grab your Eagles Mini Bighead Bobbleheads now.  Go Birds!