FOCO is not playing games this holiday season! As the awards start to roll in for the Phillies, be sure to keep up with everything the folks over at FOCO have cooking for the diehard Philly sports fan in your life!
Congratulations to Phillies pitcher Zack Wheeler on his Gold Glove award!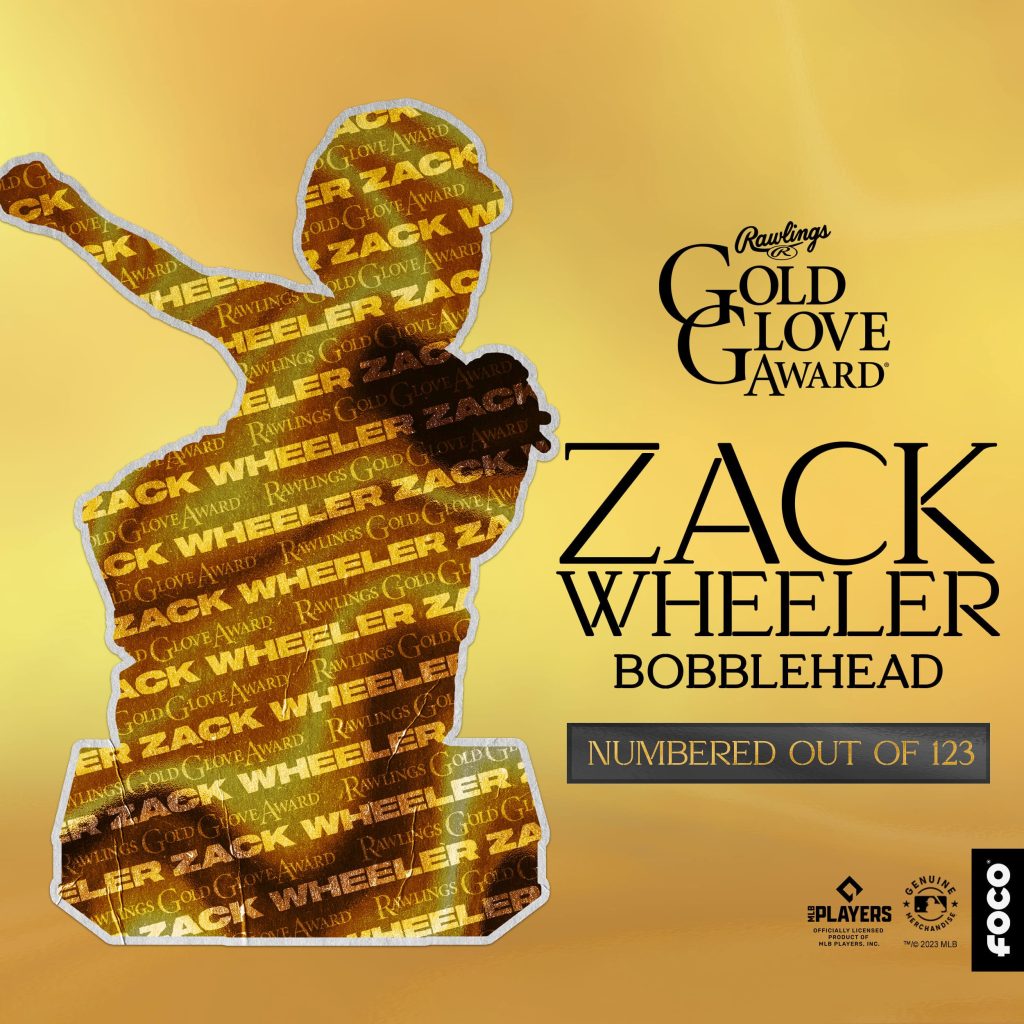 Celebrate Zack Wheeler's Gold Glove Award with a FOCO Bobblehead Of Your Own
A ton of excellent memories from the 2023 MLB season for the Philadelphia Phillies to say the least.  The season did not start of as we expected and there a good part of the season where us Philly fans questioned whether or not the Phil's would earn themselves a spot in the postseason.  As the Phil's have proven time and time again now, it probably isn't the best idea to count them out so early on as they have a knack for second half sparks that bring the organization and its fans to life!  Although this season wasn't the outcome we expected as we looked forward to another World Series trip in 2023, lot of accomplishments to be proud of including our very own, Zack Wheeler, on picking up his first gold glove award of his phenomenal 9-year career.
Earlier this week, our partners at FOCO launched a Zack Wheeler Philadelphia Phillies 2023 Gold Glove Award Winner Bobblehead.  This bobblehead piece is a blackout bobblehead meaning their warehouse is hard at work on creating the mold for this masterpiece of a bobblehead.  FOCO launches in the moment blackout bobbleheads for special moments such as awards, hot market, big time performances, etc.. 
This bobblehead stands proudly at 8 inches tall with 123 units available currently for preorder at a retail price of 75$.  Like all FOCO bobbleheads, each one is handcrafted and painted so no two pieces look exactly the same creating a unique and diverse look to each bobble FOCO releases.  Make sure to click on any one of the links in this article to purchase your Zack Wheeler Philadelphia Phillies 2023 Gold Glove Award Bobblehead before they sell out.  Go Phil's and can't wait to see these boys rock in 2024!